Creating a keto charcuterie board can be both fun and delicious! It is an easy way to enjoy high-fat, low-carb snacks and treats that appeal to everyone.
Learn the best ingredients to include and the steps needed to prepare a beautiful and mouthwatering board.
If you're looking for an easy and tasty way to spruce up your next party or gathering, look no further than a low-carb charcuterie board!
Not only is it incredibly simple to make, but it's also full of foods everyone will love since it is totally customizable.
I'll be sharing my best tips to help you create a beautiful charcuterie board that is a crowd pleaser.
Keto Charcuterie Board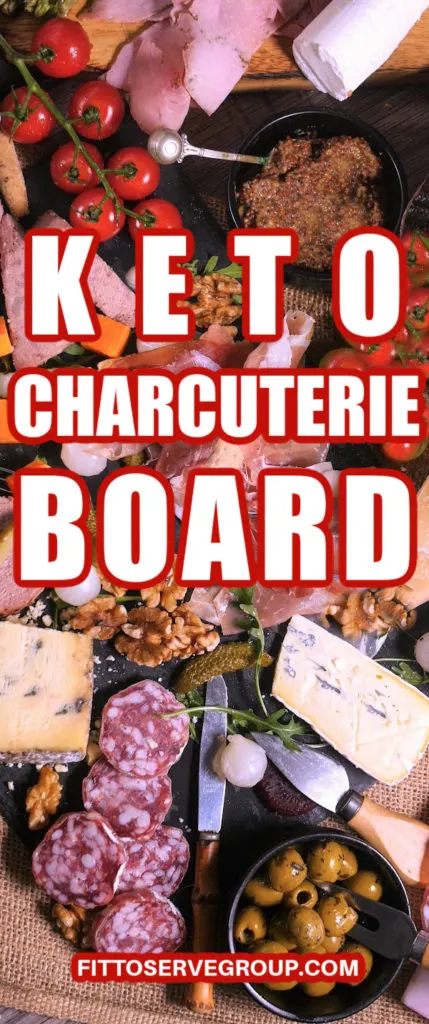 No need to feel deprived of charcuterie boards just because you are on a ketogenic diet.
You can construct the perfect charcuterie board with keto-friendly ingredients, and it does not have to be complicated.
In fact, it's a fun way to share delicious keto party foods with pops of color for a variety of tastes.
Learn the best ingredients to include and the steps needed to prepare a beautiful and mouthwatering board.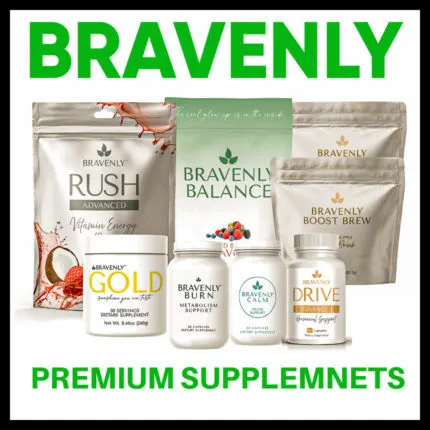 Not only is it incredibly simple to make this low carb charcuterie board, but it's also full of foods everyone will love since it is totally customizable.
What Is A Charcuterie Board?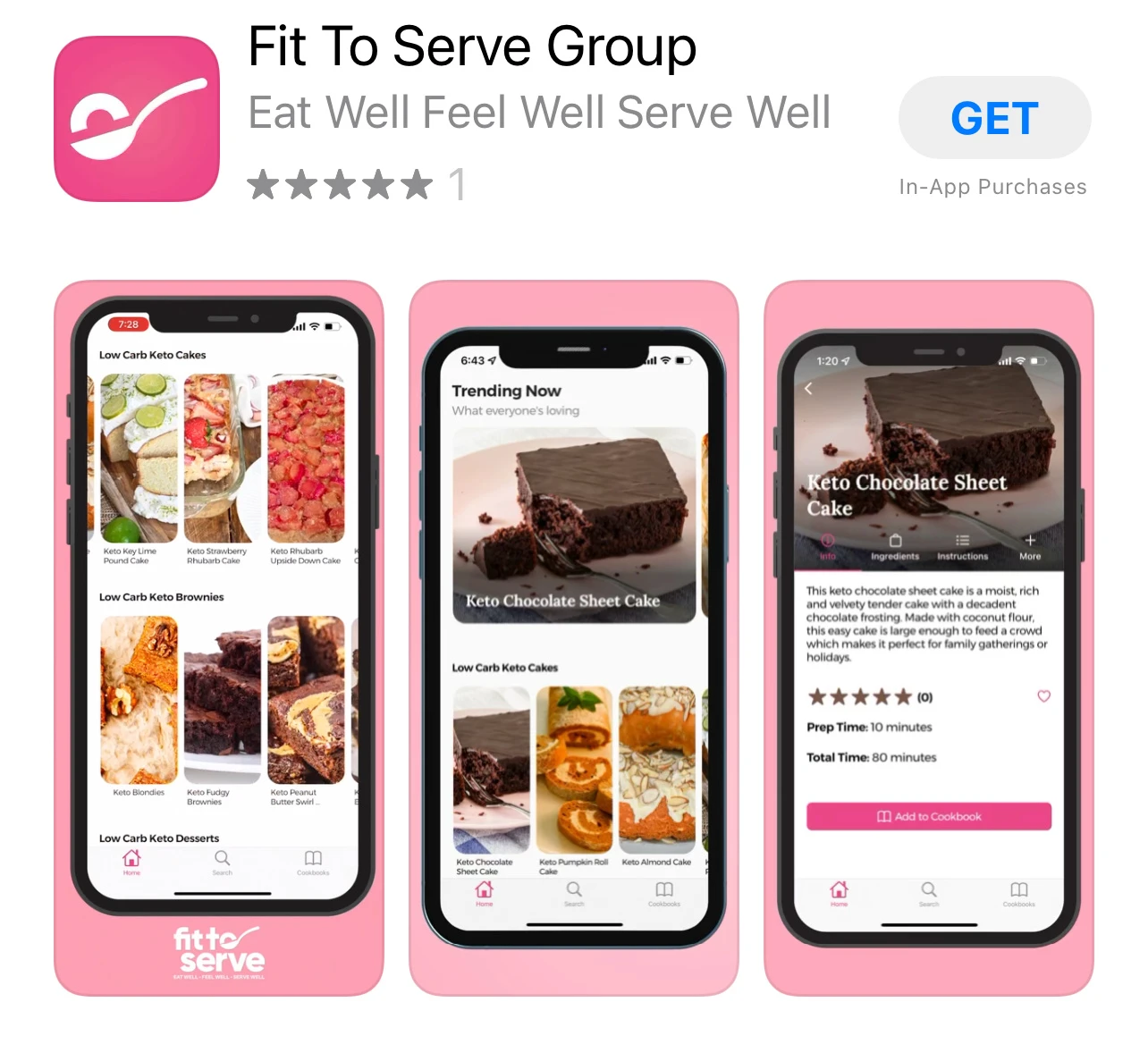 Wondering what exactly a charcuterie board is?
Charcuterie is a French word for cooked and cured meats.
So, a charcuterie board is essentially an assortment of cured and smoked meats, along with some other accompaniments, such as cheese, fruits, vegetables, crackers, or bread, arranged on a platter.
The great thing about this type of board is that it can be easily adapted to accommodate different dietary preferences.
The meats can range from ham and salami to prosciutto and pepperoni, while the cheeses may include cheddar, blue cheese, brie, or feta, to name a few.
It's perfect for entertaining, as the options are endless! Share this easy keto charcuterie board on Super Bowl Sunday or at any of your holiday parties when finger foods are the sure way to make everyone happy.
You can enjoy a homemade charcuterie board even on a keto diet; just choose your ingredients carefully!
With the right selection of meats and cheeses, you can create an appetizing and flavorful snack that still fits within your keto macros.
Here's how to make sure you pick out the keto-friendly options to include on your board.
How To Pronounce Charcuterie Board?
When it comes to charcuterie board pronunciation, there is a lot of confusion. To be precise, the correct way to pronounce this term is (shar-koo-tuh-ree bohrd)!
Is A Charcuterie Board Keto-Friendly?
Yes, a charcuterie board can be gluten-free and keto-friendly! With that being said, not all boards are created equal.
To make sure it follows the rules of the keto diet, choose meats and cheeses that are low in carbs, such as prosciutto, salami, pepperoni, cheddar cheese, or feta.
You can include nuts and olives for healthy fats and pork rinds, pepperoncini, and pickles for crunchy flavor.
Including a bowl of guacamole is a great addition for an extra boost of flavor and healthy fats!
It's important to avoid higher carb items like traditional crackers, bread, pretzels, and dried fruit, as these are not keto-friendly.
But stay with me because I'll share some of my favorite ways to make your charcuterie board keto.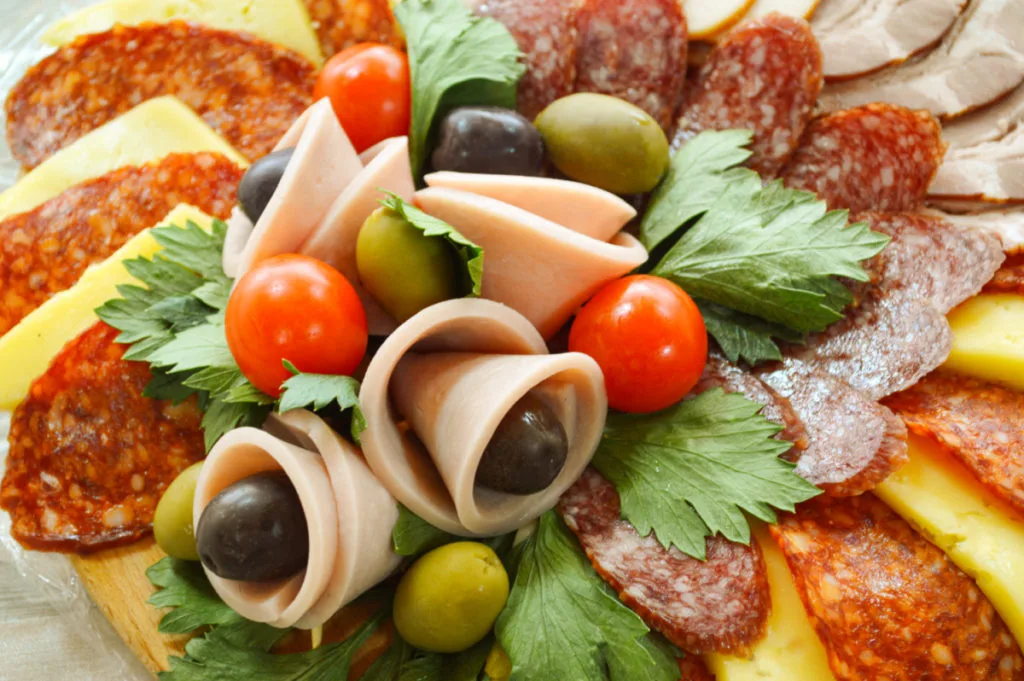 How To Assemble A Keto Charcuterie Board?
Here's how to make sure you pick out the keto-friendly options to include on your board.
Begin by selecting an assortment of deli meats, cheeses, vegetables, and berries to create a mouth-watering platter.
Don't forget to include a delectable dip or spread that pairs well with your board.
Finish it by adding any other decorative touches, like edible flowers or herbs you would like to include.
Gather your favorite ingredients: The key to a great charcuterie board is having all the right ingredients. For a ketogenic-friendly version, you should include items such as sliced meats (such as turkey or salami), cheese, nuts, seeds, olives, and your favorite keto-friendly crackers or bread.
Arrange on a platter: Make your platter a work of art! Begin by strategically placing the denser components, like meats, then add cheeses or condiments around them. If desired, sprinkle in some herbs and garnishes for added visual interest.
Dip/spread: Add your favorite keto dip/spread in small portions around the board for you to spread on low-carb crackers or vegetables like celery or carrots.
Keto Charcuterie Board List
When creating your board, you'll want to include items from the following categories.
Meats
Cheeses
Vegetables
Fruit
Nuts/Seeds
Crackers/Bread
Can I Make A Charcuterie Board Ahead Of Time?
The best part is that you can make the keto charcuterie board in advance. Just prep all of the items separately, then cover them with plastic wrap.
Or, if you have any extra room in the refrigerator, store it covered and chilled until ready to serve for up to 48 hours ahead of time.
Best Meats For a Charcuterie Board
Using a variety of meats, such as deli meats that are keto-friendly, and choosing your personal preference, is a perfect way to make it your own.
Look for options with the lowest amount of added sugar and processing.
Make sure to watch portion sizes, as some deli meats can be higher in carbs than others.
Salami
Prosciutto
Ham
Corned beef
Head cheese
Pepperoni
Pancetta
Pastrami
Chicken breast
Sopressata
Turkey Breast
Chorizo
Mortadella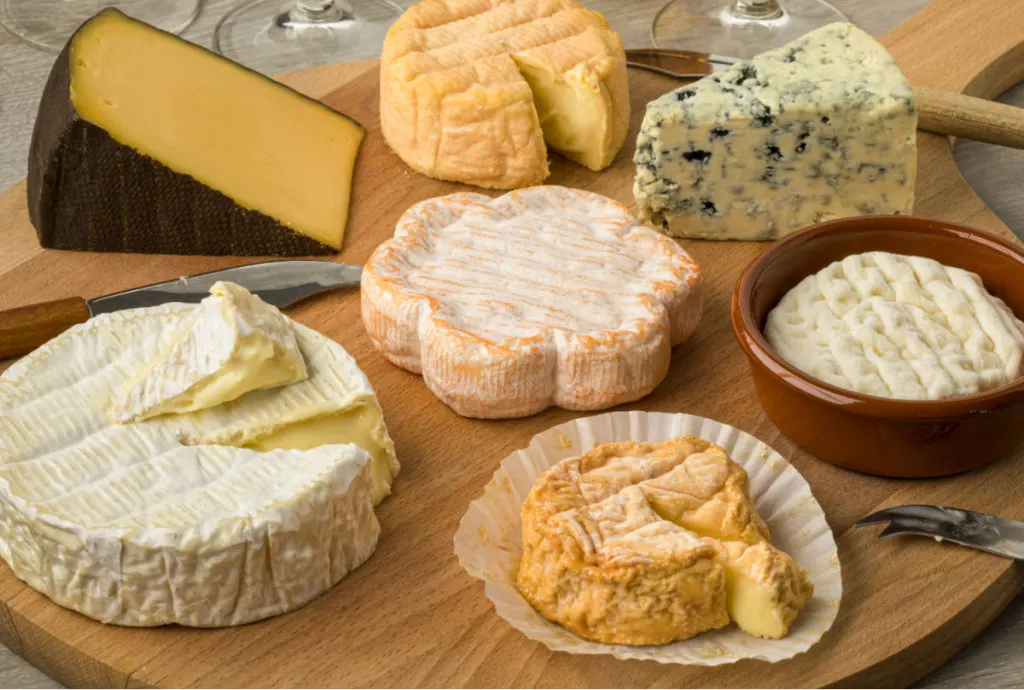 Cheeses To Use For a Charcuterie Cheese Board
Disclosure: Some of the links below are affiliate links, meaning at no additional cost to you, I will earn a commission if you click through and make a purchase.
For a flavorful and dynamic cheese platter with an assortment of cheeses, you can't go wrong with a medley of hard cheeses like manchego, semi-hard selections such as cheddar or gouda, and creamy soft cheeses like goat cheese or brie.
The possibilities are truly endless!
Brie
Gouda
Cheddar
Parmigiano Reggiano
Feta
Blue cheese
Gruyere
Goat Cheese
Mozzarella
Best Vegetables To Add To Your Low Carb Board
Vegetables are essential for any charcuterie board, as they add a deliciously crunchy element. By choosing vegetables that are low in carbs. You can enjoy the added texture and flavor they provide.
Here are some of the best veggies to include:
Cucumber slices
Celery
Bell peppers
Roasted red peppers
Carrots
Cherry tomatoes
Radishes
Pickles, pickled carrots, pickled jalapeños, pepperoncini
Green olives
Kalamata olives
Giardiniera
Low-Carb Fresh Fruit To Include In Your Charcuterie Board
A charcuterie board would not be complete without a hint of fruit.
However, with the keto diet in mind, it is important to select low-carb fruit that is still packed full of flavor and nutrition.
Below are some excellent options for you to include:
Strawberries
Blueberries
Raspberries
Blackberries
Kiwi (in small amounts)
Cantaloupe (in small amounts
Keto Spreads & Dips To Include On Your Charcuterie Board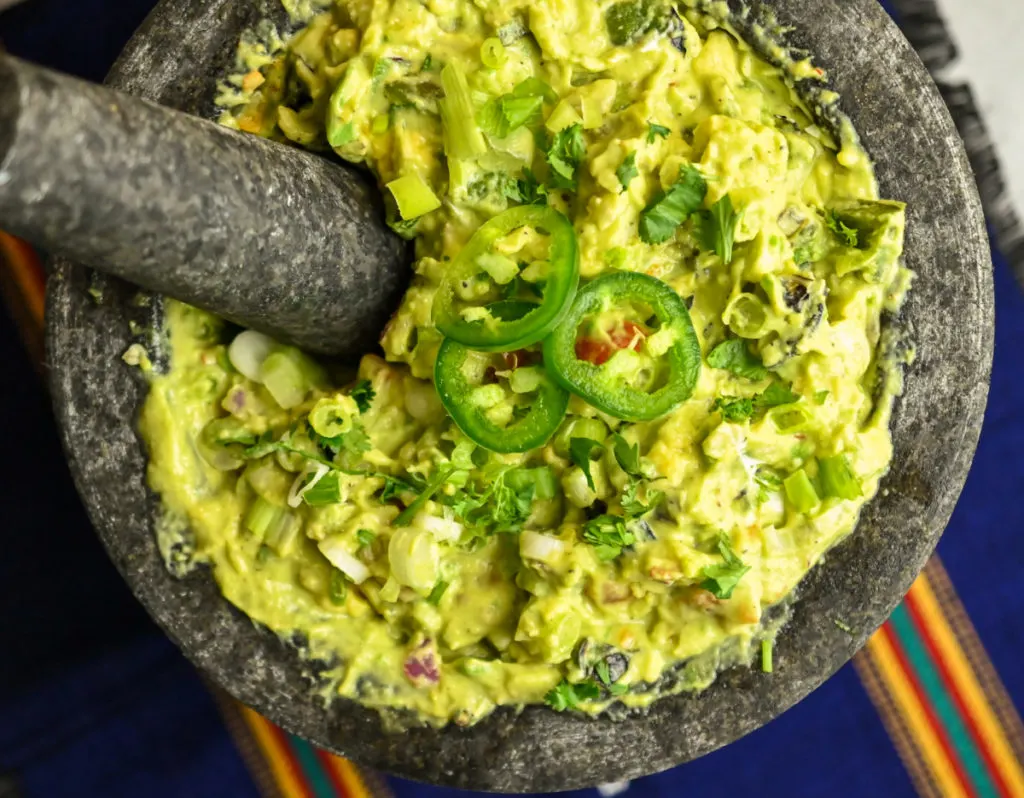 Adding a dip or spread to your board is an easy way to elevate the flavor and presentation.
Here are some of our favorite keto-friendly spreads and dips that pair perfectly with your charcuterie platter:
Sugar-Free Jams & Jelly, And Honey To Include On Your Charcuterie Board
Sugar-free jams, jellies, and honey are a great way to add sweetness to your board without ruining your diet.
They can be spread on proteins like meats and cheese for an added layer of flavor or used as toppings for keto crackers.
Some keto-friendly options include:
Nuts & Seeds To Include In Your Charcuterie Board
For an added crunch and flavor, you can't go wrong with nuts and seeds.
Here are some of the best options to include on your charcuterie board:
Almonds
Pecans
Walnuts
Hazelnuts
Pistachios
Peanuts
Sunflower seeds
Low-Carb Crackers, Chips & Bread To Include On Your Charcuterie Board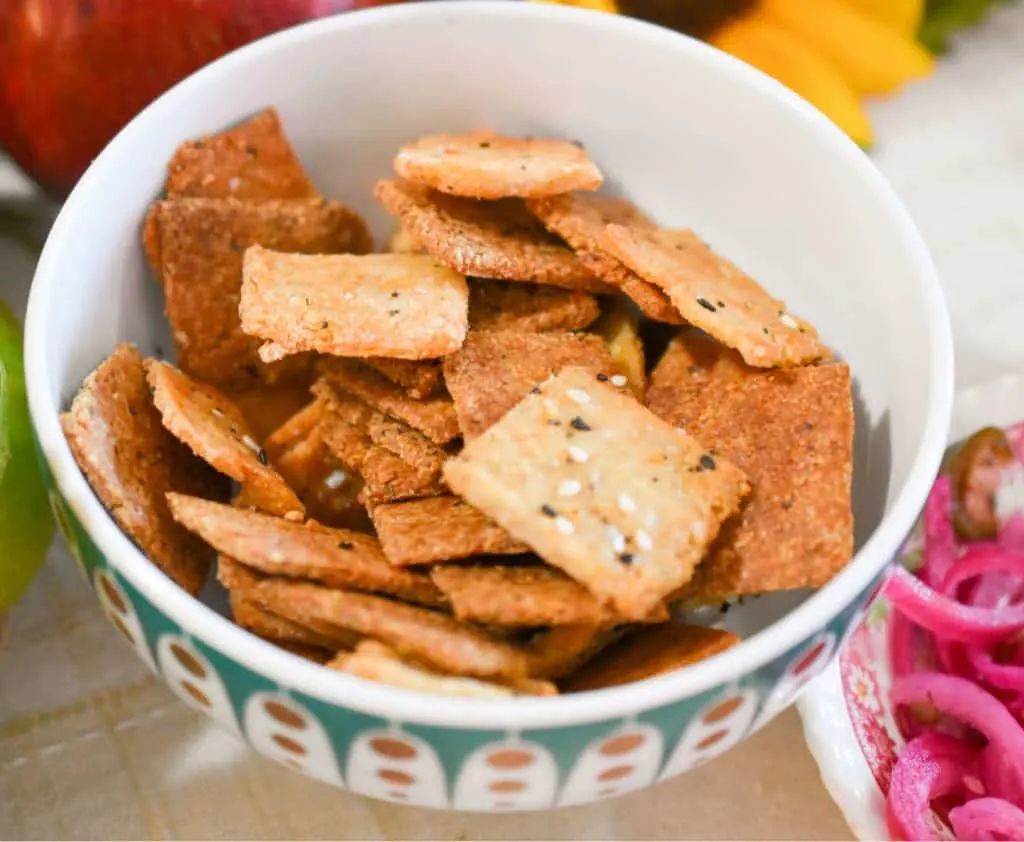 To complete your keto board and make it a proper "charcuterie" board, you'll want to include some low-carb crackers or bread. Here are a few of our favorites:
Best Condiments, Spices, and Toppings to Include On Your Charcuterie Board
For a little extra flair, you can add condiments, spices, and toppings to your board. Here are some of our favorites:
Mustard (yellow, dijon, brown)
Herbs & Spices (basil, oregano, thyme, rosemary) to sprinkle over the board items.
Hot sauce
Sriracha sauce
Chopped chives or scallions
Sprigs of rosemary as garnish
Sun-dried tomatoes
Crumbled bacon bits
Boards, Dishes, And Utensils For a Charcuterie Platter
The right board, dish, or platter is essential for any charcuterie spread. You can get creative with your presentation and choose something that fits the theme of your board.
Here are some great suggestions:
Wooden cutting boards
Serving dishes & trays
Small bowls, ramakins
Cheese knives
Spread knives
Serving spoons
Mini serving tongs
Tag Us
The perfect charcuterie board is all about balance. By carefully selecting the right ingredients, you can create a board that is both delicious and Keto-friendly!
With a bit of creativity and the right ingredients, your charcuterie board is sure to be a hit with guests.
If you make your platter using our tips and suggestions, be sure to tag us on Instagram and Facebook. It's what keeps this girl encouraged to keep sharing and perfecting her recipes.
Also, check out our Amazon Store for our recommendations. You might be surprised by how many great keto options are at your disposal.
Grab Our Books!
In case you don't know, we have authored two books for you, Essential Keto Bread and Essential Keto Desserts, both inspired by your requests over the years.
I pray these keto cookbooks will make keto a delicious breeze for you.
Join Our Jesus And Keto Movement
Do you know that it wasn't until Randy and I began to combine the promises of God's word about healing and changed our diet to a ketogenic one that we finally began to see our health improve?
By cutting out the junk and focusing on real foods, we gave our bodies the nutrition they needed.
Then our bodies did what God designed them to do, to heal it selves. This is what we believe it means to live in divine health.
This act of obedience is what gave birth to our Fittoserve Group.
Today, we are seeing thousands of lives impacted, and the ripple effect of our decision to combine our Christian faith with the keto diet is making a difference in ways we may never know this side of eternity.
Consider joining our Private Facebook Group where others are combining their Christian Faith with that of a ketogenic lifestyle.
I love how supportive and encouraging this group of believers is. It's exciting to see how people are transforming their lives by combining this lifestyle with the Christian faith.
Be sure to request our FREE Jesus and Keto E-Book (First 7 Days) We hope it blesses you.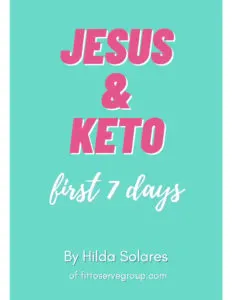 Fittoservegroup Keto App
Looking for a fast way to access our keto recipes? We got you covered. There's an app for that. Yup, there's a Fit To Serve Group App, and it's going to make your keto diet a delicious breeze!
Access hundreds of recipes that are all sugar-free, gluten-free, and keto-friendly.
Enjoy early access to recipes before they go live on the website. Plus, bonus recipes that are exclusive to the app. Make your own personal cookbooks that you can use to organize your favorite recipes.
Search recipes by title, ingredients, keywords, and categories, and of course, every recipe shows complete nutritional facts.
Get the Fit to Serve Group App for easy-to-follow keto recipes made with easy-to-source ingredients.
The app is loaded with hundreds of yummy recipes for breakfast, lunch, dinner, snacks, and even desserts!
Learn more by visiting our Fit To Serve Group App Page.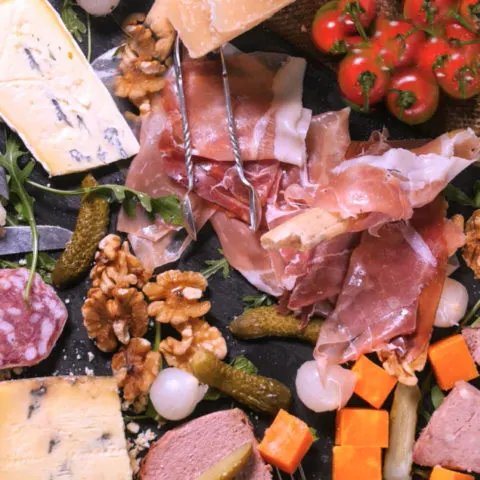 Keto Charcuterie Board
Creating the ultimate keto charcuterie board is fun and delicious! It is an easy way to enjoy low-carb snacks and treats with a crowd.
Ingredients
1 1/2 pounds of assorted deli meats
1 1/2 pounds of assorted cheese
1 pound of raw vegetables
10 ounces of berries
6 ounces of nuts
Instructions
Select a couple of large platters/boards from the list in the notes.
Begin by placing the meats first by rolling the slices on different areas of the board.
Next, arrange the cheeses. Place the cheeses in a few different areas on the board. Soft cheeses like Brie works well kept in a wheel and sliced into wedges. Hard, semi-hard, and semi-soft cheeses, like cheddar, Gruyere, and parmesan, can be sliced and fanned out.
Arrange the keto crackers or chips in a few places on the board.
Add a combination of berries and vegetables in any larger empty areas.
Next, add your pickled items and dips in small bowls and place them on the board.
Fill in the gaps with nuts and seeds.
Refer to the notes for a complete list of items to choose from.
Notes
The following is a list of ingredients and tools you'll need to create an epic keto charcuterie board. Note that the nutrition facts are estimates, as it will depend on the items you choose to include in your board.
Meats
Salami
Prosciutto
Ham
Corned beef
Head cheese
Pepperoni
Pancetta
Pastrami
Chicken breast
Sopressata
Turkey Breast
Chorizo
Mortadella
Cheese
Brie
Gouda
Cheddar
Parmigiano Reggiano
Feta
Blue cheese
Gruyere
Goat Cheese
Mozzarella
Vegetables
Cucumber slices
Celery
Bell peppers
Roasted red peppers
Carrots
Cherry tomatoes
Radishes
Pickles, pickled carrots, pickled jalapeños, pepperoncini
Green olives
Kalamata olives
Giardiniera
Low Carb Fruits
Strawberries
Blueberries
Raspberries
Blackberries
Kiwi (in small amounts)
Cantaloupe (in small amounts
Keto Spreads And Dips
Sugar-Free Jams & Jellys
Sugar-free jams
Nuts & Seeds
Almonds
Pecans
Walnuts
Hazelnuts
Pistachios
Peanuts
Sunflower seeds
Low Carb Crackers, Chips & Bread
Protein chips
Parmesan chips
Condiments, Toppings, Spices
Mustard (yellow, dijon, brown)
Horseradish sauce
Chimichurri sauce
Garlic aioli
Herbs & Spices (basil, oregano, thyme, rosemary) to sprinkle over the board items.
Hot sauce
Sriracha sauce
Chopped chives or scallions
Sprigs of rosemary as garnish
Sun-dried tomatoes
Crumbled bacon bits
Boards, Dishes, And Utensils For a Charcuterie Platter
Wooden cutting boards
Acacia wood boards
Marble boards
Slate boards
Ceramic platters
Serving dishes & trays
Small bowls, ramakins
Nutrition Information:
Yield:

12
Serving Size:

1
Amount Per Serving:
Calories:

425
Total Fat:

30g
Saturated Fat:

13.9g
Cholesterol:

80mg
Sodium:

1078mg
Carbohydrates:

9.2g
Net Carbohydrates:

5.6g
Fiber:

3.6g
Sugar:

2g