Have you been at an impasse when it comes to adding fiber to your low carb, keto diet? Does it seem challenging to find delicious low in carbs and high in fiber food options? If so, you are going to love my keto high-fiber crackers.
Finding crackers that are both low in carbs and delicious seems to be in short supply. Sure you can use cheese chips and pork rinds when you are wanting something with a crunch.
But sometimes this girl misses both the flavor and texture that only a good cracker can provide.
So I went on a quest to create true keto crackers, a cracker recipe without the worry of the carbs. I'm thrilled to report that this recipe accomplished this.
If you're looking for high fiber recipes, you might also want to try my keto high fiber bread that gives you the flavor of whole wheat without any grains.
In fact, we have a whole collection of keto high-fiber recipes that you should check out!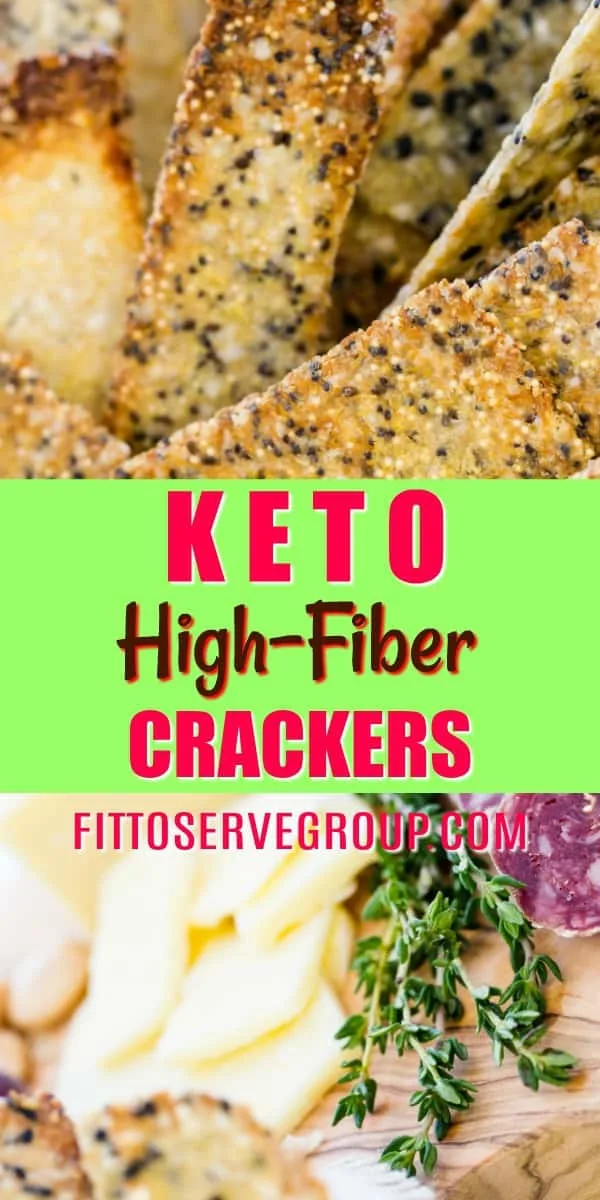 Keto High Fiber Crackers
These low-carb crackers are great not just for those doing keto but for anyone who is wanting a gluten-free option. I love how they are delicious by themselves as a snack and yet sturdy enough for dips and even my authentic keto-friendly salsa.
Let me be candid with you, getting enough fiber on a keto diet can be challenging. There I said it. Sure, you should get most of your fiber from green leafy vegetables, but sometimes that's not enough.
This is why when I decided to create a low-carb cracker recipe, I also decided to make it a high-fiber option.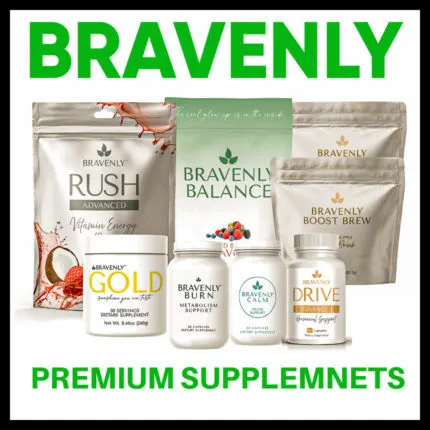 Why? Well, there is no denying that constipation can occur on low-carb, keto diets. But frankly, any change in our diet can also cause this.
Dr. Eric Westman offers some recommendations about how to address this problem, including drinking sufficient water, increasing non-starchy, fibrous vegetable intake, and even using the occasional sugar-free candy that contains sugar alcohols for its mild laxative properties.
Alternatively, you can ensure you're getting enough fiber through a supplement.
But I am a fan of creating natural foods that are high in fiber to get enough of it in your diet.
If I'm given the option of taking a fiber supplement or a tasty snack, what do you think I'm going to choose?
Something tells me you are in my camp when it comes to this too. This is why I am sharing my recipe for keto high-fiber crackers. A tasty effective way to add fiber to your diet.
Low Carb High Fiber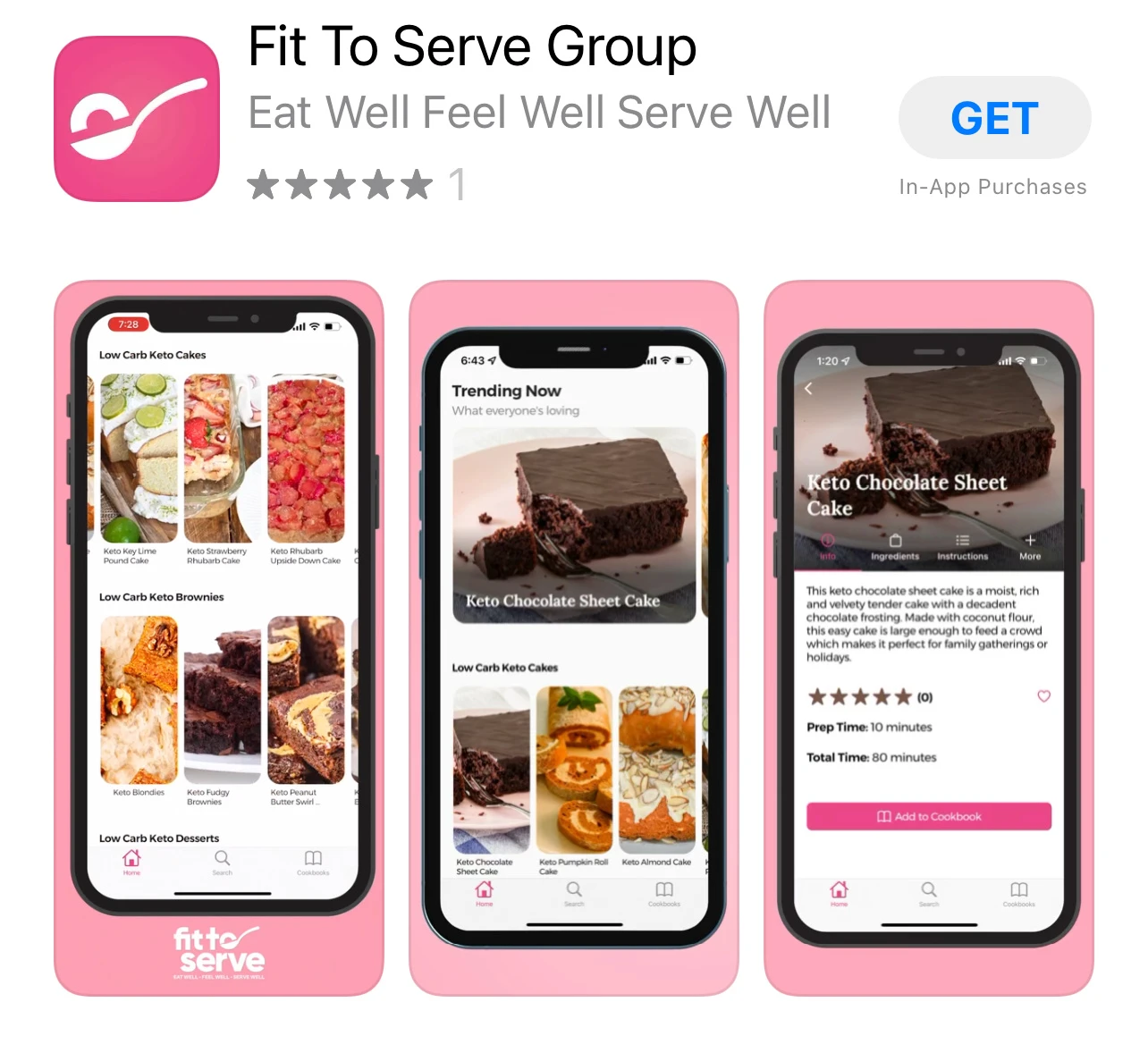 As a recipe creator, I wanted a way to offer you a delicious cheese keto cracker that would be high in fiber yet low in carbs.
I know there are plenty of good recipes out there for keto crackers, but I not only wanted a delicious cracker, but I also wanted it to meet my fiber needs easily.
Can I hear an amen from those who've been wanting a keto treat that also took care of their fiber intake?
Keto Crackers
I must admit that at times I've craved regular wheat crackers. But no matter how strong the craving can be, I refuse to have a gluten-loaded cracker. Because frankly, it's the last thing my body needs.
After I made the connection that I had a very high intolerance to wheat and that consuming it made my fibromyalgia symptoms flare, I've avoided wheat like the plague.
This is why I usually resort to pork rinds when I want something crunchy. Don't get me wrong pork rinds are great and all, but they offer no added fiber to my diet and don't have the exact mouthfeel of a cracker.
I will admit that I have succumbed to plantain chips when a strong craving strikes but these are way too high in carbs and not a great option.
A recipe like this can satisfy a craving and still manage to keep you safely in ketosis.
How To Make A High Fiber Keto Cracker
Disclosure: Some of the links below are affiliate links, meaning at no additional cost to you, I will earn a commission if you click through and make a purchase.
These keto high-fiber cheese crackers hit the spot perfectly by dealing with my craving and providing me with fiber.
What makes my keto crackers high in fiber? They are packed with chia seeds, flax seeds, and psyllium powder.
The following are the ingredients you'll need to make these crackers; the full recipe printable card is at the bottom of the page.
Cheddar Cheese
Parmesan Cheese, the kind that comes in a container
Freshly Grated Parmesan Cheese
Chia Seeds
Whole Flax Seeds
Sesame Seed, Black & White
Dry Spices
Dry Herbs
Egg
Tag Us
Is that enough fiber for ya? Well, it certainly was for our family.
I knew I had a winner when my keto high-fiber crackers tasted like traditional wheat crackers. Making me feel like I was cheating. I knew I was onto something special when a keto recipe tasted like a major cheat.
Be sure to check out our recipe for keto millionaire dip that is perfect for these crackers!
I sure hope you will give this recipe a try. Once you do, make sure you remember to tag us on Instagram and Facebook. It's what keeps this girl encouraged to keep sharing and perfecting her recipes.
Also, check out our Amazon Store for our recommendations. You might be surprised by how many great keto options are at your disposal.
Grab Our Books!
In case you don't know we have authored two books for you, Essential Keto Bread and Essential Keto Desserts both inspired by your requests over the years. It's my prayer these keto cookbooks will help make keto a delicious breeze for you.
Join Our Jesus And Keto Movement
Looking for an online support system to help you stay the course on keto? As a family, we came to the keto diet looking at it from a Christian perspective. As believers, we live our lives supported by God's grace.
So when the Holy Spirit led us to combine our Christian faith and the keto diet, we did so in hopes of finding lasting transformation. When we followed the Holy Spirit's prompting to we got on the path to real transformation.
Knowing firsthand the benefits of this decision we have created a closed Christian group that is using the keto diet to transform their lives. We invite you to join our Private Facebook Group and see if it's not the key you have been missing.
Be sure to request our FREE Jesus and Keto E-Book (First 7 Days) We hope it blesses you.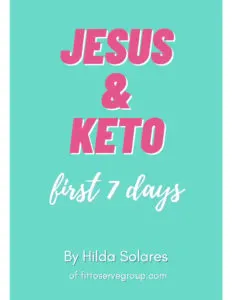 Fittoservegroup Keto App
Looking for a fast way to access our keto recipes? We got you covered. There's an app for that. Yup, there's a Fit To Serve Group App and it's going to make your keto diet a delicious breeze!
Access hundreds of recipes that are all sugar-free, gluten-free, and keto-friendly.
Enjoy early access to recipes before they go live on the website. Plus, bonus recipes that are exclusive to the app. Make your own personal cookbooks that you can use to organize your favorite recipes.
Search recipes by title, ingredients, keywords, and categories, and of course every recipe shows complete nutritional facts. Get the Fit to Serve Group App for easy-to-follow keto recipes made with easy-to-source ingredients.
The app is loaded with hundreds of yummy recipes for breakfast, lunch, dinner, snacks, and even desserts!
Learn more by visiting our Fit To Serve Group App Page.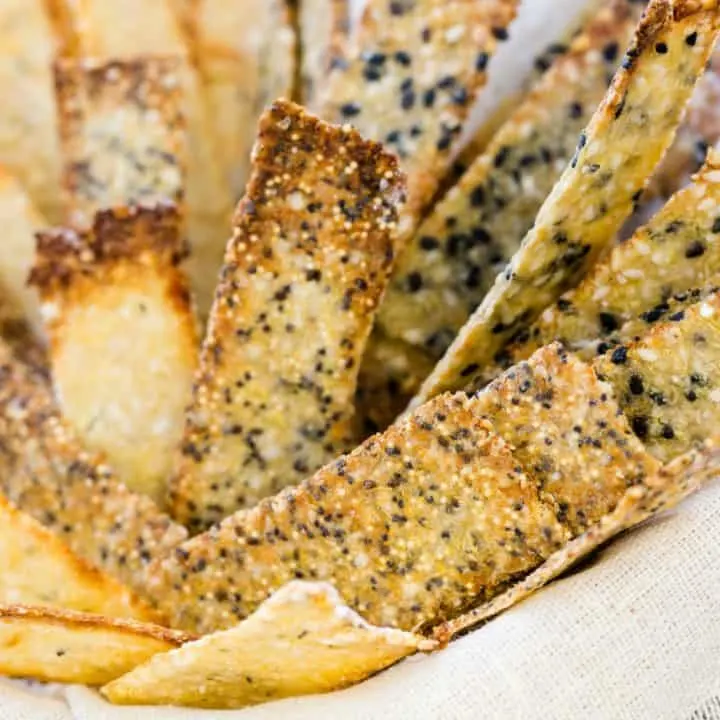 Keto High Fiber Crackers
These keto high fiber crackers are full of flavor and have the perfect satisfying texture. They can be enjoyed as a snack by themselves or to usd in your favorite dips and salsas.
Ingredients
½ cup shredded sharp cheddar cheese
½ cup of freshly ground parmesan cheese
¼ cup of chia seeds
¼ cup of whole flax seeds
1 teaspoon of baking powder
1 teaspoon of onion powder
1 teaspoon of garlic powder
1 teaspoon of dried basil leaves
1 teaspoon of dried oregano leaves
½ teaspoon of sea-salt
¼ teaspoon of black pepper
¼ teaspoon of red pepper flakes
3 tablespoons of avocado or olive oil or any other healthy oil of your choice
1 cup of water
1 whole egg
Instructions
Pre-heat oven 350 degrees
In a large mixing bowl combine the cheeses, coconut flour, psyllium powder, seeds, spices, herbs. Stir until well combined.
To this mixture add the water, oil and egg to the and stir until a fully incorporated dough forms.
Divide the dough in half and roll out the dough thinly between two sheets of parchment paper. The thinner you roll out the dough the crispier the crackers.
Using a pizza cutter cut the dough into crackers and place on a parchment lined cookie sheet
Bake at 350 degrees for 25-30 minutes or until lightly brown around the edges
You can also opt for a more organic shape and bake the whole cracker dough in two batches. Once they are baked and allow to cool you can break into large smaller pieces.
Notes
If you choose to not roll out to thinly, you get more of flatbread consistency. This is also a very good and delicious option.
Nutrition Information:
Yield:

20
Serving Size:

1
Amount Per Serving:
Calories:

45
Total Fat:

3.5g
Saturated Fat:

1.5g
Cholesterol:

18mg
Sodium:

35mg
Carbohydrates:

2.2g
Net Carbohydrates:

.5g
Fiber:

1.7g
Sugar:

0.1g
Protein:

2.3g