Looking for a delicious keto white bread recipe? Look no more, this is it! Made easily, with only a few key ingredients, it's a quick bread that will bring sliced bread back into your diet without the worry of too many carbs.
People are always asking me for a keto bread recipe that actually tastes good and is a white bread option. What I gather they are really asking is for a great no-fuss keto white bread, one that toasts beautifully and can be used in sandwiches.
Who can blame them, after all, it's no secret that the majority of people who do keto end up leaving the diet because of bread cravings?
This girl can relate because if there was one food item that this girl missed when she first started eating this way was bread.
I already have several popular bread recipes you might also want to try like my keto almond flour bread
which is entirely made of almond flour or my keto coconut flour bread which uses coconut flour exclusively. Both those recipes can be made in a muffin tin or in a loaf.
And if you are wanting a great substitute for whole wheat bread, my keto high fiber bread is sure to please.
Best Keto White Bread
Do you know what's also great about this recipe? That is because it's a keto white bread that toasts well, it can even be used for making keto french toast and grilled cheese!
In the case of this recipe, I used a combination of almond and coconut flour for what I believe is the perfect white bread keto recipe.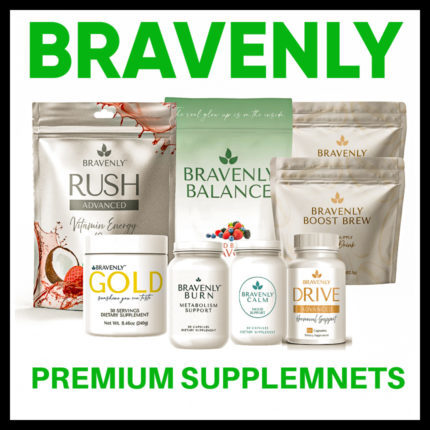 The bread is sturdy, but yet has an airy delicate crumb, just like real white bread. I mean what else do you?
When I set out to make an easy quick bread that would be keto-friendly I knew I wanted to use common ingredients. That's why this bread uses a combination of almond flour and coconut flour. Today, depending on where you are these flours are becoming easy to locate staples.
One of the benefits of using coconut flour is that it's a bit more economical than almond flour and it's lower in carbs.
Something I also did to make things simpler was that I used cream cheese as a binder as opposed to other hard to come by ingredients. I much rather use cream cheese to help a recipe have better stability than say xantham gum whenever possible.
In fact, I have a whole section dedicated to keto cream cheese recipes because I'm such a fan.
How To Make A Basic White Keto Bread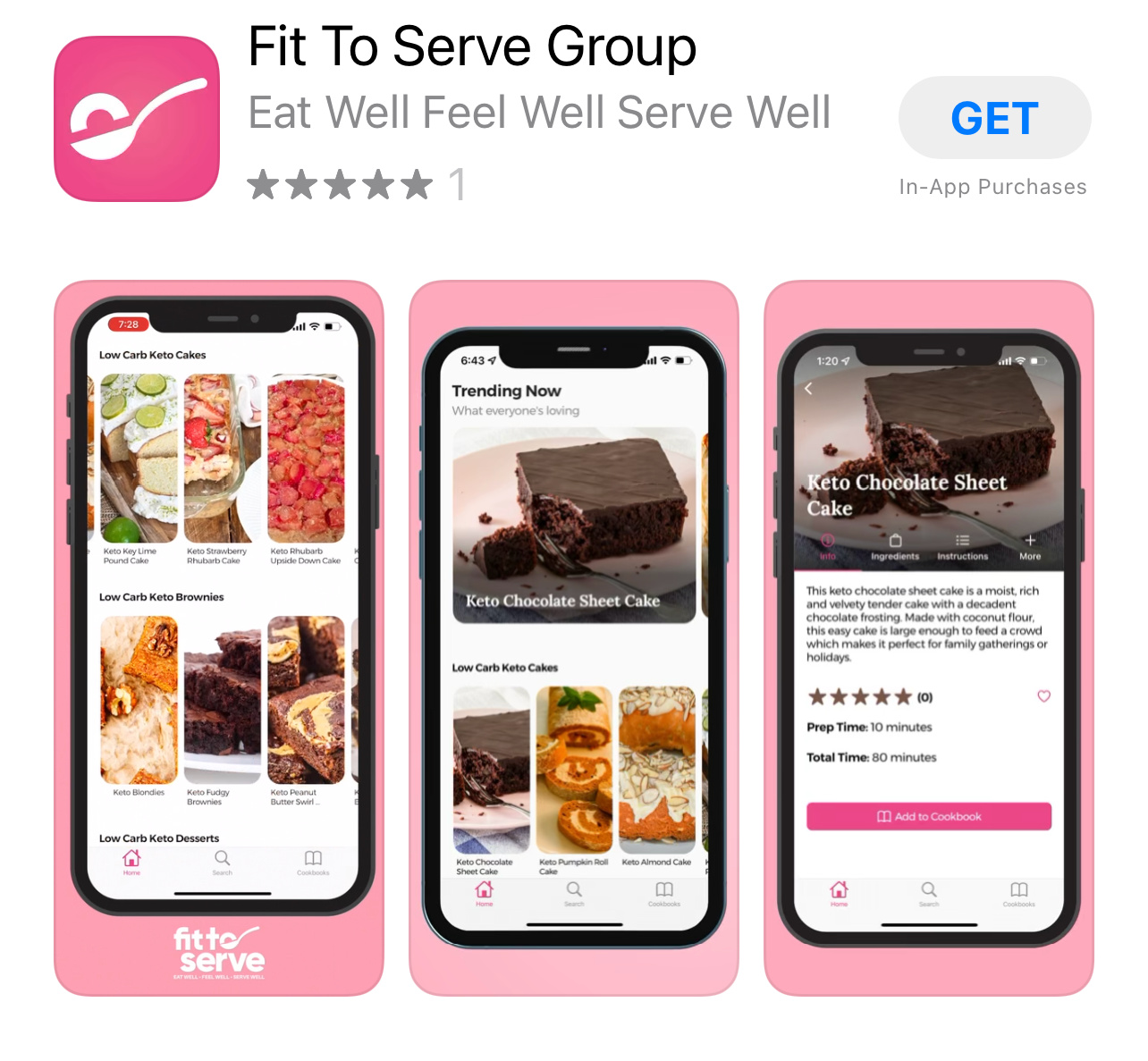 Disclosure: Some of the links below are affiliate links, meaning at no additional cost to you, I will earn a commission if you click through and make a purchase.
To make this keto quick bread, simply combine the dry ingredients in a bowl and set them aside.
Next use an electric mixer to combine the cream cheese, cooled melted butter, and eggs until fully combined. Then add the dry ingredients to the wet ones and the batter into a prepared loaf pan.
You'll bake the keto loaf at 350 for about 30 to 35 minutes or until golden brown and an inserted toothpick comes out clean.
Now for the hard part, you'll need to wait for the bread to fully cool before attempting to slice. And that's it for making a no-fuss keto white bread that can replace its high-carb counterpart beautifully.
Ingredients Needed To Make Keto-Friendly White Bread
The recipe comes together easily and uses the following ingredient. Do not that the full printable recipe card is at the bottom of the post.
I added a hint of sweetness to the bread using a little monk fruit. I did so since it's something that is common in traditional white bread. However, the addition of sweeteners is totally optional but one I recommend for that true white bread experience.
Tag Us
My failed attempts when I first went keto are what caused me to be very intentional with my Keto Baking recipes. I threw away so many ingredients in the beginning and I never want anyone to be so frustrated that they give up on the diet before they can see long-lasting results.
Even though those early days were not fun, the fact that I stayed the course has made this journey very rewarding. Besides, if I had quit at the first sign of struggle, I would not have had the opportunity to engage with you all.
I really hope you will give this white keto bread recipe a try and if you do, make sure you remember to tag us on Instagram, Facebook, and Pinterest. It's what keeps us encouraged to keep sharing and perfecting our recipes.
Also, check out our Amazon Store for our recommendations. You might be surprised by how many great keto options are at your disposal.
Don't forget to subscribe to our email list so that we can stay connected.
Grab Our Books & APP
In case you don't know we have authored two books for you, Essential Keto Bread and Essential Keto Desserts both inspired by your requests over the years. It's my prayer these keto cookbooks will help make keto a delicious breeze for you.
Gain access to simple and delicious recipes for breakfast, lunch, dinner, snacks, and even desserts with our FITTOSERVEGROUP APP.
Join Our Jesus And Keto Movement
Looking for an online support system to help you stay the course on keto? As a family, we came to the keto diet looking at it from a Christian perspective. As believers, we live our lives supported by God's grace.
Knowing firsthand the benefits of this decision we have created a closed Christian group that is using the keto diet to transform their lives. We invite you to join our Private Facebook Group and see if it's not the key you have been missing.
Be sure to request our FREE Jesus and Keto E-Book (First 7 Days) We hope it blesses you.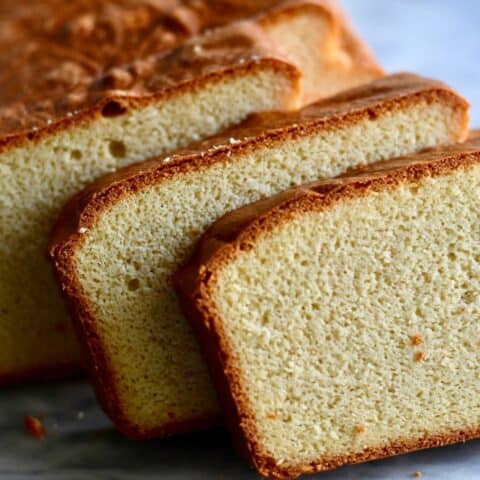 Keto White Bread
Stop missing white bread while doing keto with this easy keto white bread recipe. Made with a combination of almond and coconut flour it's sure to become your go-to basic low-carb white bread.
Ingredients
1/4 cup of melted unsalted butter, cooled
8 ounces of full-fat cream cheese, softened
4 eggs , room temperature
2 teaspoons of baking powder
½ teaspoon of sea salt
Instructions
Pre-heat oven to 350 degrees
Grease, and parchment line the bottom of a 9 x 5-inch loaf pan for easy release of the bread.
In a large bowl use an electric mixer to combine the softened cream cheese, cooled melted butter, and eggs until fully combined.
Next proceed to add the almond flour, coconut flour, baking powder, salt, and sweetener.
Pour the batter into the loaf pan.
Bake at 350 for 30 to 35 minutes until lightly brown or until an inserted toothpick comes out clean.
Wait till bread fully cools before slicing.
Store leftovers in the refrigerator for up to 5 days or freeze for up to 3 weeks.
Nutrition Information:
Yield:

12
Serving Size:

1
Amount Per Serving:
Calories:

235
Total Fat:

15g
Saturated Fat:

13.2g
Cholesterol:

107mg
Sodium:

209mg
Carbohydrates:

3.1g
Net Carbohydrates:

2.4g
Fiber:

0.7g
Sugar:

0.9g
Protein:

4.3g