No Fuss Low Carb Quick Bread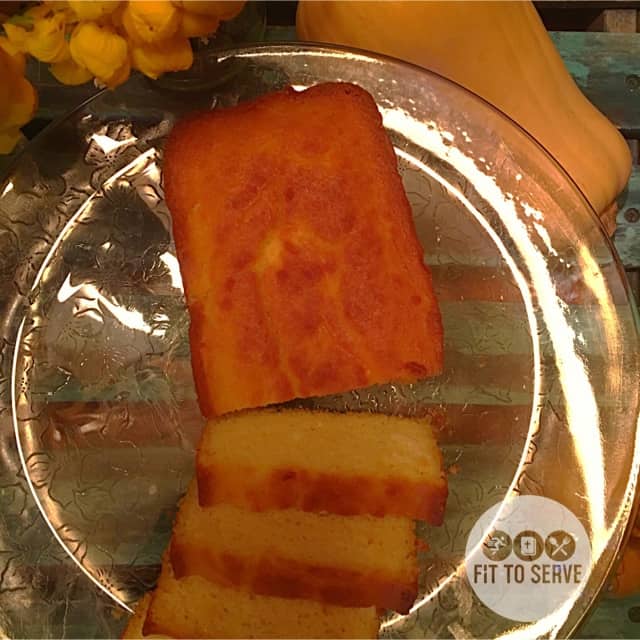 What happens when your nephew asks for a basic low carb quick bread? You get to work to make it happen, that's what! After all, this tia would do anything to see her loved ones in optimal health. This no-fuss low carb quick bread will quench your cravings of regular bread.
I became a tia, "auntie" before I became a mom and till this day when I hear "tia" my heart swells with joy. The lessons learned in this lovely role later prepared me to be a mom to our two precious children.

In my book, I have never distinguished if my "nephews or nieces" are from my own siblings or Randy's. Frankly, that would be fighting words for this girl.
No these cuties belong to me. What's more, now I'm also a great-auntie, since so of them have gone on to have their own children.  The only thing that tops being an auntie, is becoming a great-auntie.
With that all being said, I now wear this mantle to assist my family to become as healthy as possible proudly. When I became critically ill
I never thought that one day my health transformation would be used as a tool to glorify God, but that's exactly what happened. Gen. 50:20 became my life verse. The very thing the enemy meant for my harm today is assisting others in their own health journey.
This blog exists so that I can create and share my simple low carb recipes, like this no-fuss low carb quick bread. My desire is to make it easier to do this lifestyle. I feel it's my duty to share what I have learned.
I was very pleased with the results of this low carb quick bread recipe.  What's great is that it can be easily customizable.  Just add your favorite  nuts, berries to make it your own.
Enjoy in good health!
No Fuss Low Carb Quick Bread
No Fuss Low Carb Quick Bread
---
Hilda Solares
Yields 12
A simple no fuss low carb bread recipe.
10 minPrep Time
25 minCook Time
35 minTotal Time
Ingredients
2 cups of almond flour ( I use finely milled)
½ cup of coconut flour
2 sticks of melted butter (1 cup) set aside to cool
1  8 ounce package of cream cheese softened
4 eggs
2 teaspoons of baking powder
½ teaspoon of sea salt
2 tablespoons of sugar substitute ( I use Swerve)
Instructions
Pre-heat oven to 375 degrees
Grease an 8X4 inch loaf pan.
In a large stand up mixer add the softened cream cheese, cooled melted butter, and eggs till fully combined. Next proceed to add all the dry ingredients. Combine the batter well.
Grease an 8X4 inch loaf pan
Bake at 375 degrees for 20 to 25 minutes or until an inserted toothpick comes out clean. Wait till bread fully cools before slicing.
7.8.1.2
12
https://www.fittoservegroup.com/no-fuss-low-carb-quick-bread/
Nutrition Facts
Serving Size 12
Servings Per Container 1 slice
---
Amount Per Serving
Calories 235
Calories from Fat 211.5
% Daily Value*
Total Carbohydrate 2.7g
1%
---
*Percent Daily Values are based on a 2,000 calorie diet. Your daily values may be higher or lower depending on your calorie needs.
Favorite Keto Hack To Keep You On Track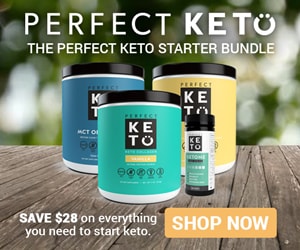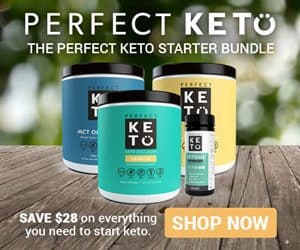 Are you looking for a way to jump-start your low carb keto journey?
Can I share with you the number one tip our Fittoserve Group Community Group is using and seeing consistent results with?
The use of Perfect Keto's exogenous ketones supplement. 
Exogenous ketones allow you to drink your ketones and put's you into a state of ketosis in under 59 minutes.
Until now to get into a state of ketosis required days, perhaps weeks of very strict keto dieting.
However, with the ability to now drink ketones you can see the results you want to accomplish consistently. Quickly, you can experience what it feels to be in ketosis.
Why is ketosis the goal? Because once you are in ketosis you don't have as many cravings and your appetite diminishes significantly. In addition, you have more energy and focus helping you to stay committed to the plan.
In the long run, having a tool like this makes the lifestyle easier.  Meanwhile, I invite you to read more about the success we are seeing in our community group here. and to consider giving it a try.
SaveSave
SaveSave
SaveSave
SaveSave
SaveSave
SaveSave
SaveSave
SaveSave