These keto Mexican wedding cookies, also known as snowball cookies, are perfect for holidays or special occasions. Made with only wholesome ingredients, they have a rich buttery flavor and melt-in-your-mouth texture.
Enjoy a classic cookie without worrying about the carbs!
Not only are they delicious, but they are also gluten-free, grain-free, sugar-free, and low in carbs.
If that's not enough these are also super easy keto-friendly snowball cookies, a plus during the busy holidays when they are most often requested.
Be sure you also check out our entire collection of keto cookies for more great options.
Keto Mexican Wedding Cookies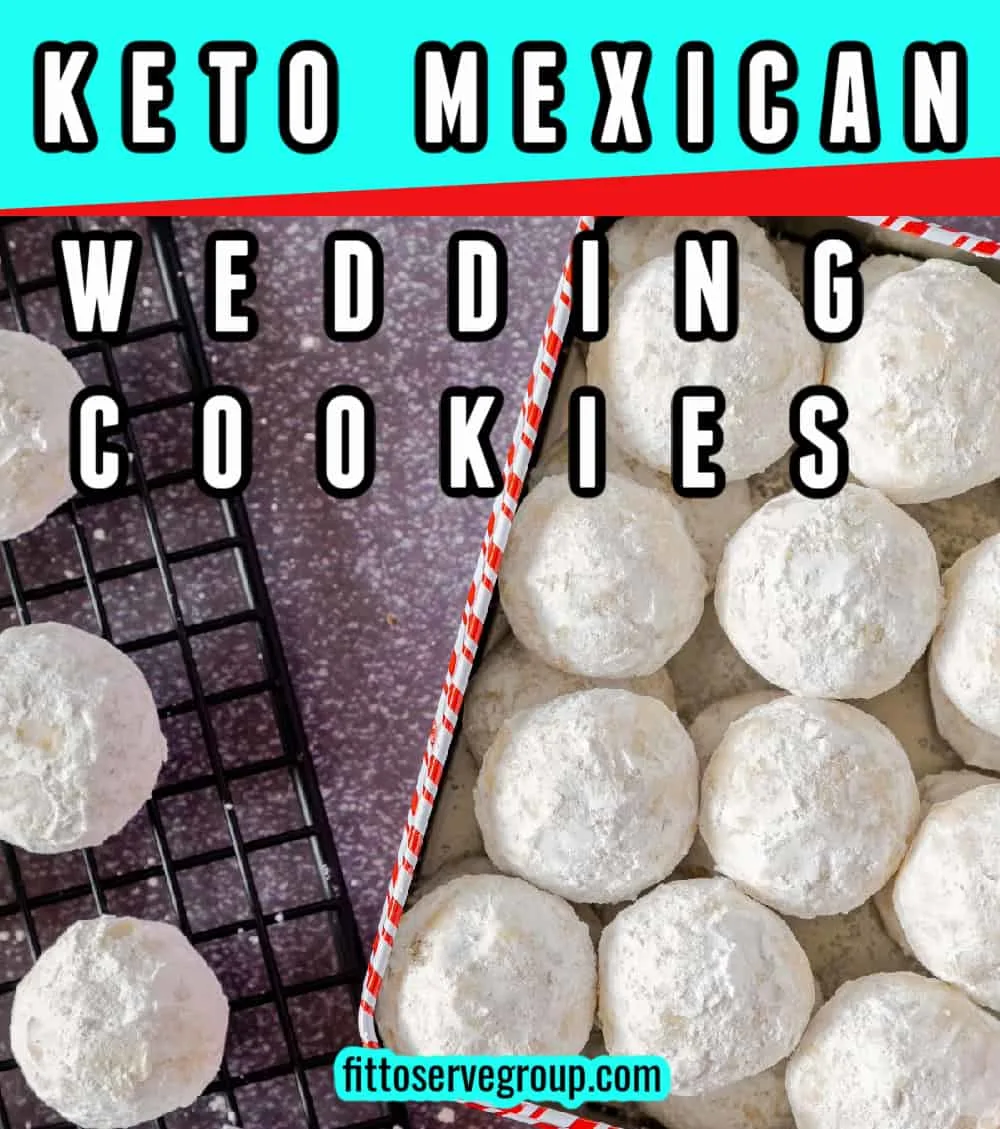 Made with almond flour, finely chopped pecans, butter, sour cream, eggs, and all-natural powdered sugar substitute, these low-carb snowball cookies should definitely be on your tray of keto Christmas cookies.
In my family, wedding cookies always made it to our holiday cookie tray. Frankly, it just won't feel like Christmas without a batch.
And it's the number one reason why this girl had to come up with a sugar-free, grain-free recipe that I would be proud to share.
These keto snowball cookies are not only as delicious as their high-carb counterpart, but they make a much healthier option.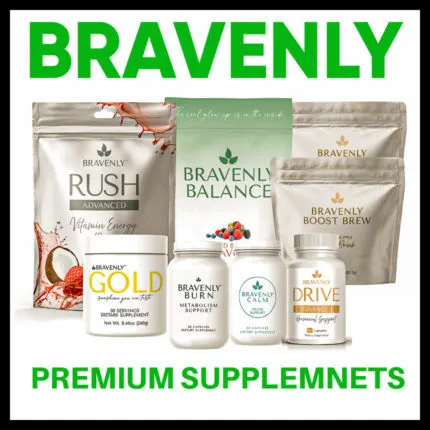 What Are Mexican Wedding Cookies?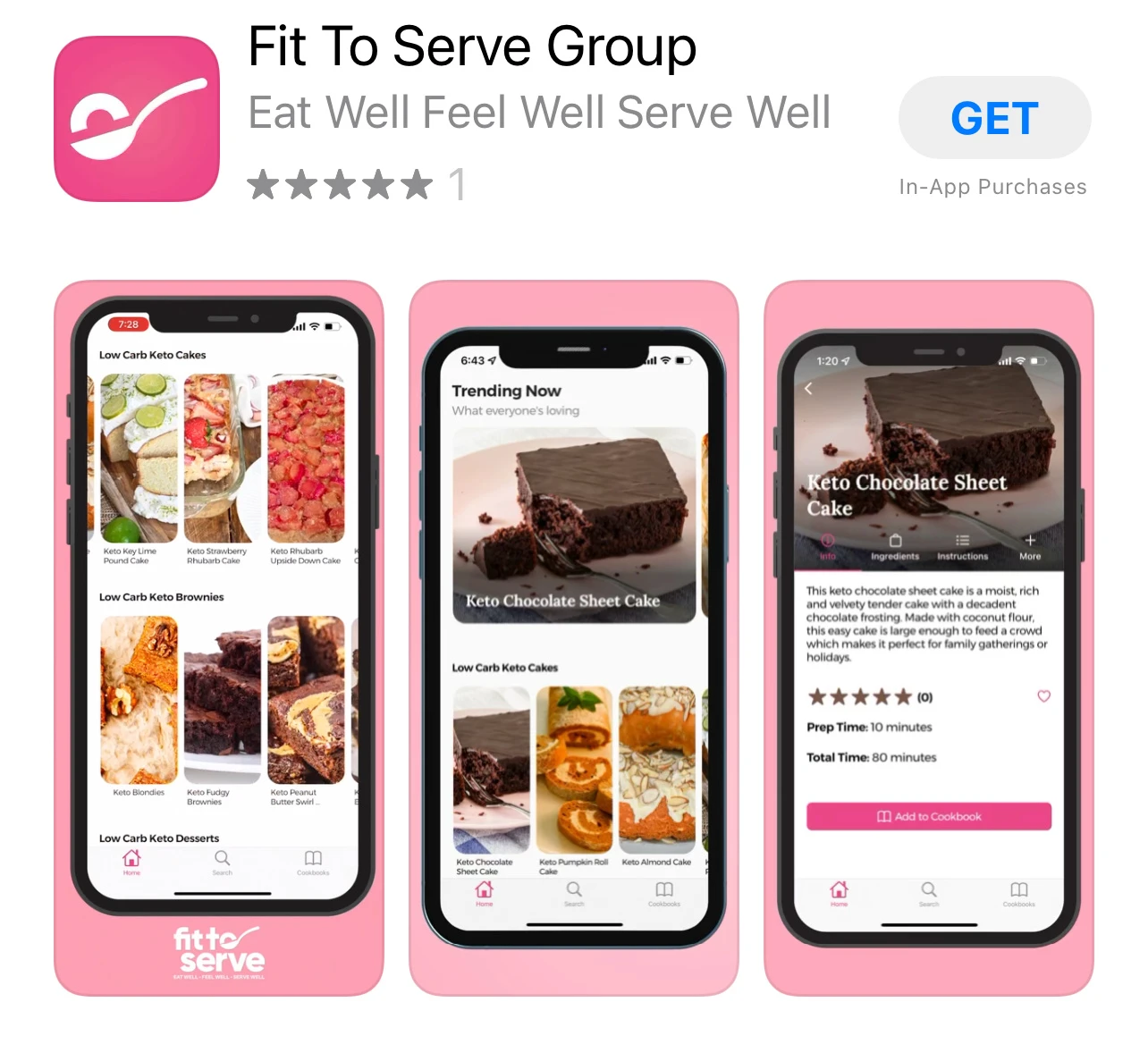 Mexican wedding cookies/cakes are considered a type of shortbread cookie that is usually filled with chopped pecans, hazelnuts, or walnuts and then gets a generous coating of powdered sugar after they are baked.
A variation of this easy cookie has existed in many cultures around the world and they basically share the same ingredients.
You may know them as Italian nutballs, Italian wedding cookies, Russian tea cakes, or Swedish tea cakes.
Or perhaps as pecan Sandies, sand tarts, butterballs, polvorones, Viennese sugar balls or snowdrops, or snowballs.
Here in the U.S, they go by wedding cookies most of the year, and then known as snowballs during the holidays.
No matter what you call them, they are a classic favorite, and for good reason. Look, we may not agree on what to call these ball-shaped cookies but we can all say, is that they are delicious.
How To Make Keto Wedding Cookies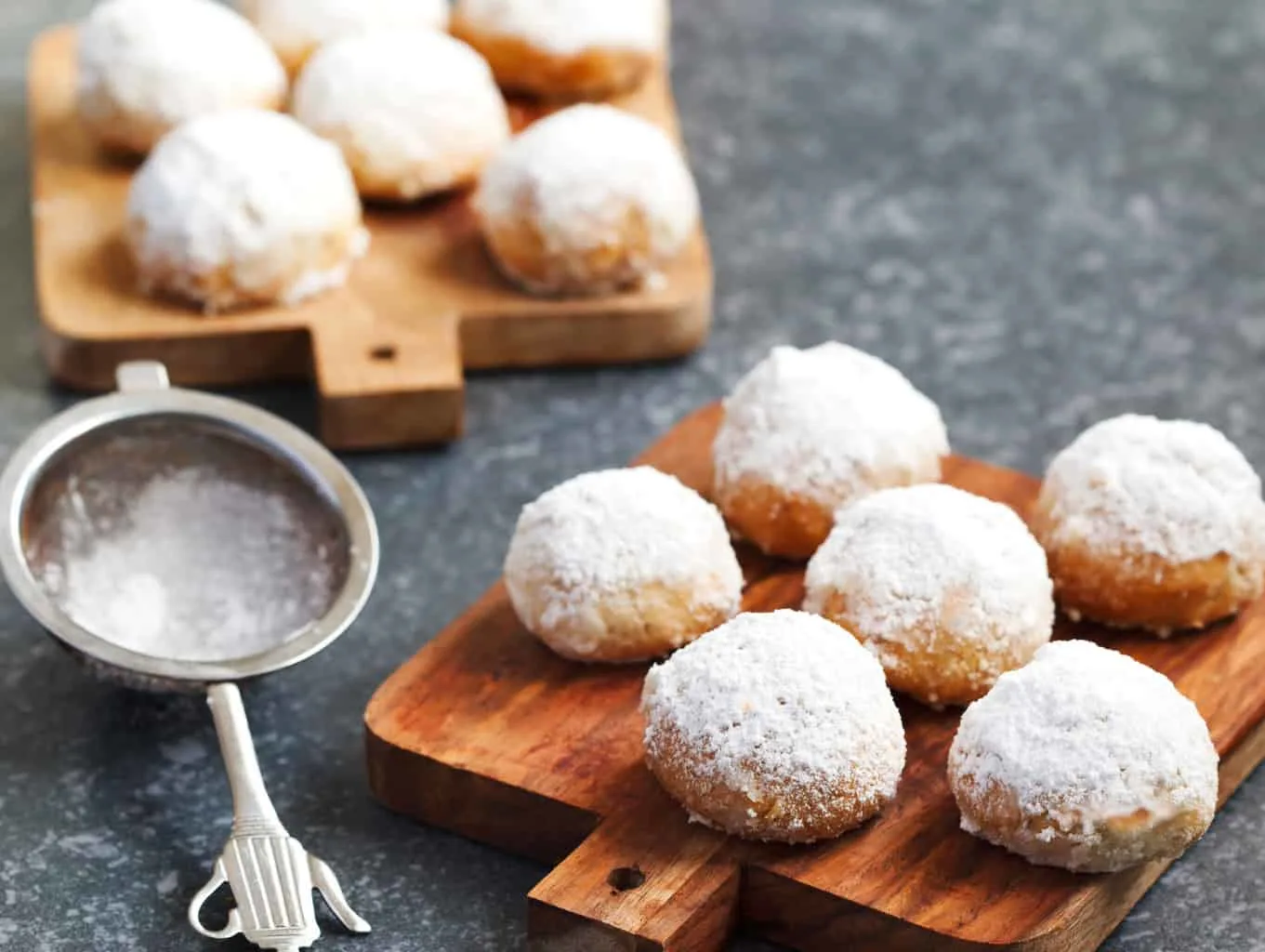 Disclosure: Some of the links below are affiliate links, meaning at no additional cost to you, I will earn a commission if you click through and make a purchase.
Note the full printable recipe card is at the bottom of the post.
Most of the sweetness of these keto snowball cookies comes from the powdered sugar substitute they are rolled in after they are baked, and that's why I opted to add only a small amount of sweetener to the cookie dough.
In most wedding cookie recipes, they have an added crunch with the addition of chopped nuts. I chose pecans, but they also taste amazing with chopped walnuts or even almonds.
These low-carb Mexican wedding cookies need the dough to be chilled a minimum of 30 minutes prior to baking. This helps the cookie retain its's round classic shape.
You'll be baking these in a preheated 350-degree oven and using baking sheets that are lined with parchment paper. It's best not to grease the cookie sheets since they can cause the cookies to spread.
Something to keep in mind is that you'll need to roll your cookies in the powdered sugar substitute one at a time while they are still warm.
This gives your cookies a light coating and that makes it easier for more powdered sweeteners to adhere to the cookie once it has had time to fully cool on a baking rack. This extra step allows for the powdered sweetener to adhere to the cookie better.
The Ingredients Needed
With only a few basic ingredients, you can have a traditional-tasting cookie just like your mom and grandma made, without the worry of too many carbs.
Unsalted butter, room temperature
Confectioner's sugar substitute, for the dough and topping.
Eggs, room temperature
Full-fat sour cream
Finely chopped pecans or nuts of choice
Vanilla extract
Baking powder
Salt, I prefer to use sea salt
Best Powdered Sugar Substitute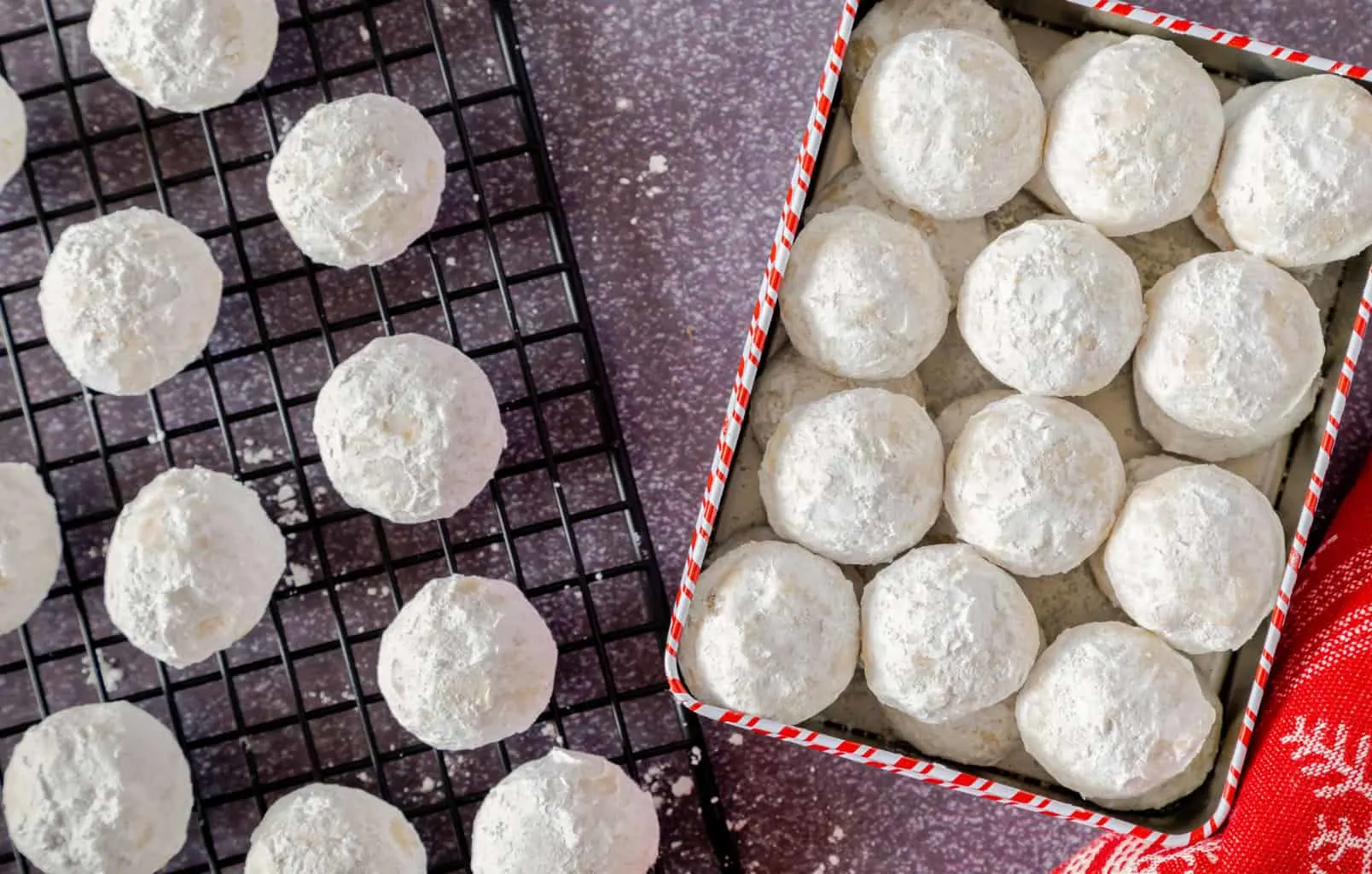 This recipe uses powdered sugar substitutes in both the dough and the coating. Choosing which brand to use is important since it's a keto cookie that highlights this type of sweetener.
It must be a powdered sweetener, and that's why I defer to the only two I use regularly. My favorite brands are Lankanto's monk fruit blend or Swerve which is another erythritol blend.
Can Keto Wedding Cookies Be Frozen
What's great about these cookies is that you can choose to freeze them before they are baked, or freeze them baked and roll them in the powdered sweetener after the cookies completely thaw.
It's a wonderful option to be able to freeze these cookies since it allows you to plan ahead.
Tag Us
I sure hope you will make these keto-friendly Mexican cookies a try. Once you do, make sure you remember to tag us on Instagram and Facebook.
Grab Our Books & Keto App
In case you don't know, we have authored two books for you, Essential Keto Bread and Essential Keto Desserts, both inspired by your requests over the years.
It's my prayer these keto cookbooks will help make keto a delicious breeze for you.
Gain access to simple and delicious recipes for breakfast, lunch, dinner, snacks, and even desserts with our FITTOSERVEGROUP APP.
Join Our Jesus And Keto Movement
Looking for an online support system to help you stay the course on keto? As a family, we came to the keto diet looking at it from a Christian perspective. As believers, we live our lives supported by God's grace.
Knowing firsthand the benefits of this decision, we have created a closed Christian group using the keto diet to transform their lives.
We invite you to join our Private Facebook Group and see if it's not the key you have been missing.
Be sure to request our FREE Jesus and Keto E-Book (First 7 Days). We hope it blesses you.
Keto Mexican Wedding Cookies
These keto Mexican wedding cookies, also known as keto snowball cookies are perfect for the holidays or special occasions. Made with only wholesome ingredients they have a rich buttery flavor and melt in your mouth texture.
Instructions
Preheat the oven to 350 degrees.
Measure and sift the almond flour and set it aside.
In a medium-sized bowl using an electric mixer combine the softened butter, confectioner's sugar substitute, and vanilla extract. Mix until light and fluffy.
To this mixture add the 2 eggs one at a time and sour cream. Combine until well incorporated.
Next add the sifted almond flour, chopped nuts, baking powder, and salt, and mix until just combined.
Place the cookie dough in the refrigerator and allow it to chill for 30 minutes before baking.
Using a small cookie scoop, place the dough on a lightly greased baking sheet or parchment-lined sheet.
Bake the cookies in the preheated oven until lightly brown around the edges for about 10-12 minutes.
Allow the cookies to fully cool for about 5 minutes before rolling in the additional confectioner's sugar substitute. The cookies should still be warm. Then place them on a baking rack and allow them to cool completely for about 15 minutes before rolling them a second time in the powdered sugar substitute so that the cookies get well coated.
Store leftovers in the refrigerator for up to 5 days. These cookies can be frozen, but without the powdered sweetener coating for up to 3 weeks for the best results. If frozen allow the cookies to thaw at room temperature or overnight in the refrigerator. Once completely thawed they can be rolled in the powdered sweetener.
Nutrition Information:
Yield:

24
Serving Size:

1
Amount Per Serving:
Calories:

125
Total Fat:

11.8g
Saturated Fat:

4.2g
Cholesterol:

28mg
Sodium:

42mg
Carbohydrates:

2.9g
Net Carbohydrates:

1.5g
Fiber:

1.4g
Sugar:

0.1g
Protein:

3.3g