This keto creamy jalapeño chicken is a simple one-skillet meal. Chicken breasts are seared cooked and then covered in a deliciously easy cheesy jalapeño sauce.
Clocking in at only 6.8 grams of net carbs per serving and using just one large skillet, it's a good recipe to make while on a ketogenic diet.
Our family loves the combination of jalapeñoes with cheese. It's why I have several recipes that feature this flavor combo.
Take for our instance my recipe for keto jalapeño popper chicken casserole, or my keto jalapeño poppers.
Both these recipes were an instant hit with my family.
But this is an even easier recipe because this low-carb creamy jalapeño chicken is made entirely in one pan.
Be sure to also check out our entire collection of keto chicken recipes for more delicious options!
Keto Creamy Jalapeño Chicken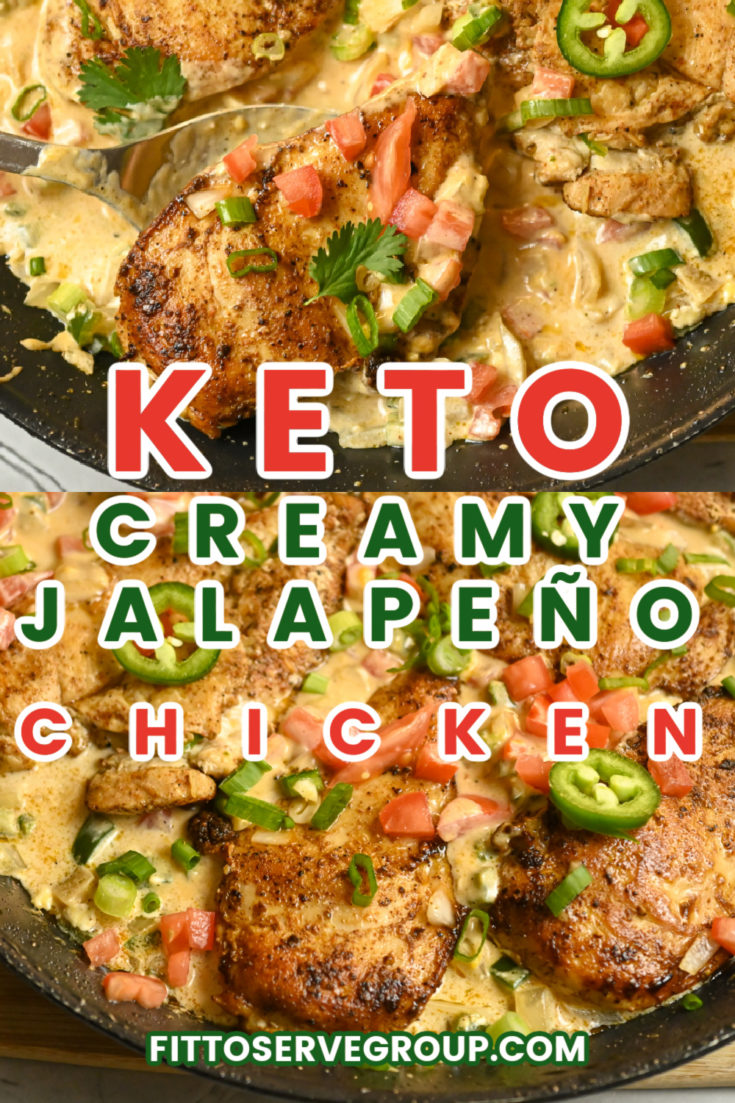 Do you know what's also super great about this keto chicken breast recipe? How it stretches a meal, making it budget-friendly.
By butterflying the chicken breasts and slicing them in half you get six servings. And since it's a creamy cheesy sauce, the added protein keeps everyone nice and full.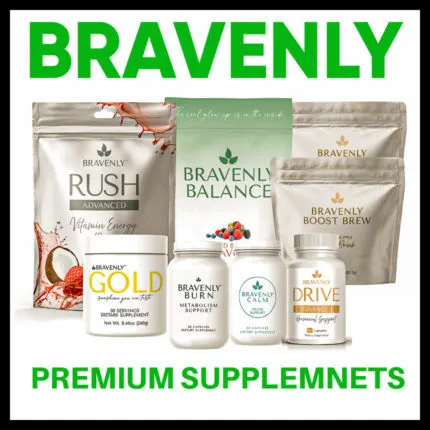 I also love how easy it is to double the recipe so you can make this as a quick meal when entertaining guests.
Be sure to add this recipe to your meal planning rotation. It's one you will want to make on repeat since it's a hearty, filling meal.
Ingredients Needed To Make Low Carb Creamy Jalapeño Chicken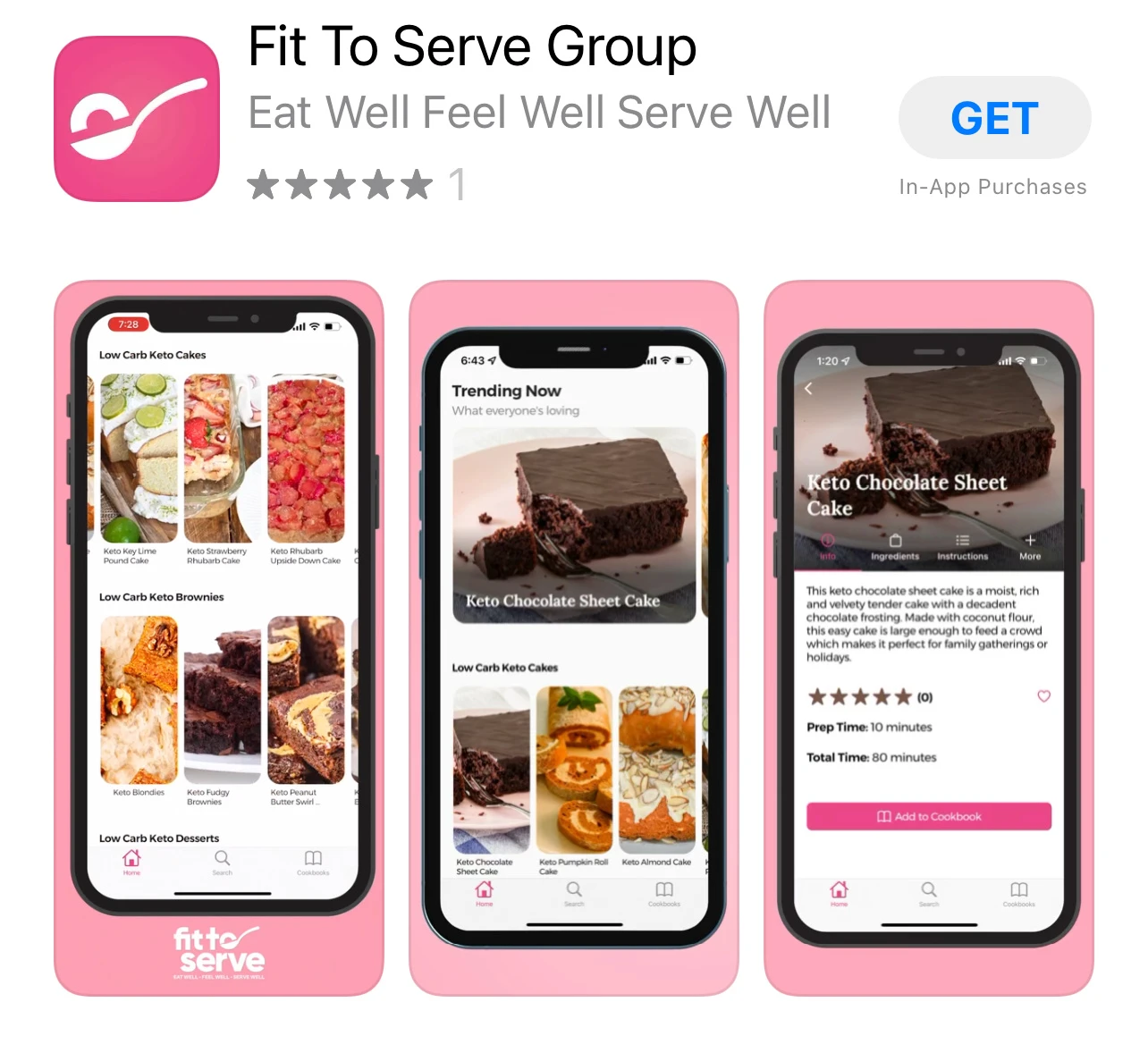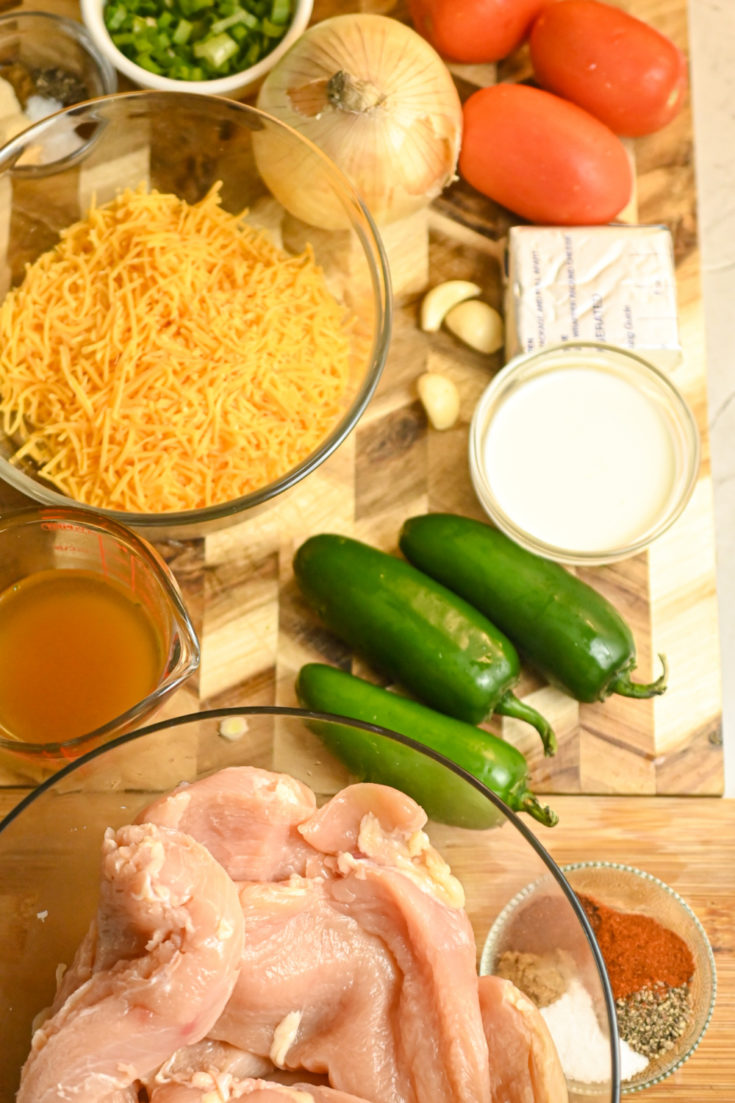 The following are the ingredients you'll need to make this keto creamy cheesy jalapeño chicken dish. Note that the full printable recipe card is at the bottom of the page.
Disclosure: Some of the links below are affiliate links, meaning at no additional cost to you, I will earn a commission if you click through and make a purchase.
Boneless, skinless chicken breasts butterflied and cut in half
Salt
Freshly cracked black pepper
Smokey paprika
Cumin powder
Creamy Jalapeño Sauce
Unsalted butter
Garlic cloves, minced
Onion finely chopped
Jalapeño peppers, seeded and finely chopped
Plum tomatoes, seeded and finely chopped
Full-fat cream cheese, room temperature
Shredded cheddar cheese
Heavy whipping cream
Salt
Black pepper
Onion powder
Garlic powder
Chili powder
Cumin powder
Garnish
How To Make Keto Creamy Jalapeño Chicken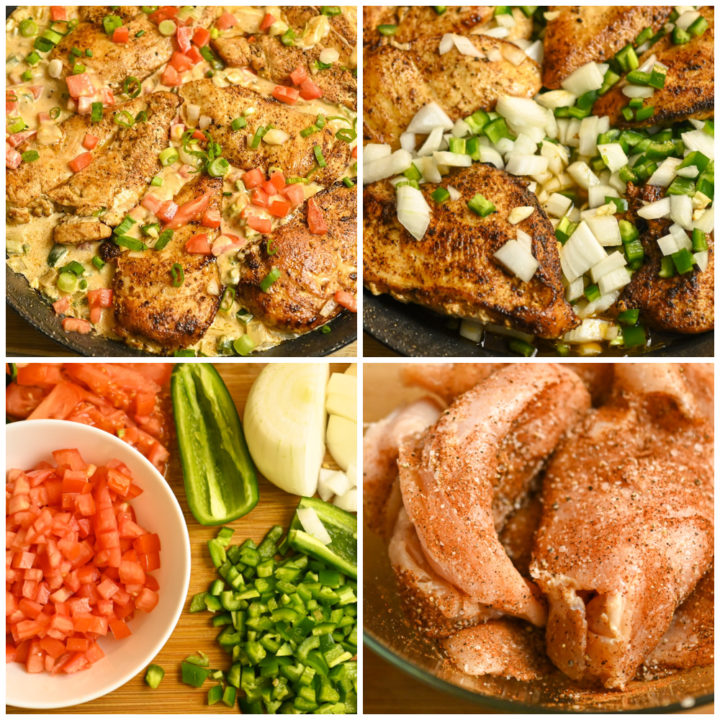 The chicken breasts are butterflied and then cut in half, and seasoned before they get seared in the skillet, this seals in the flavors and keeps the chicken moist.
Then onions, raw jalapenos, and chicken broth are added to the chicken and brought to a boil, and then reduced to a simmer.
After the chicken breasts reach 165 F degrees on a meat thermometer which takes about 5-7 minutes, the chicken is removed from the pan and the cheese sauce is made in the same skillet.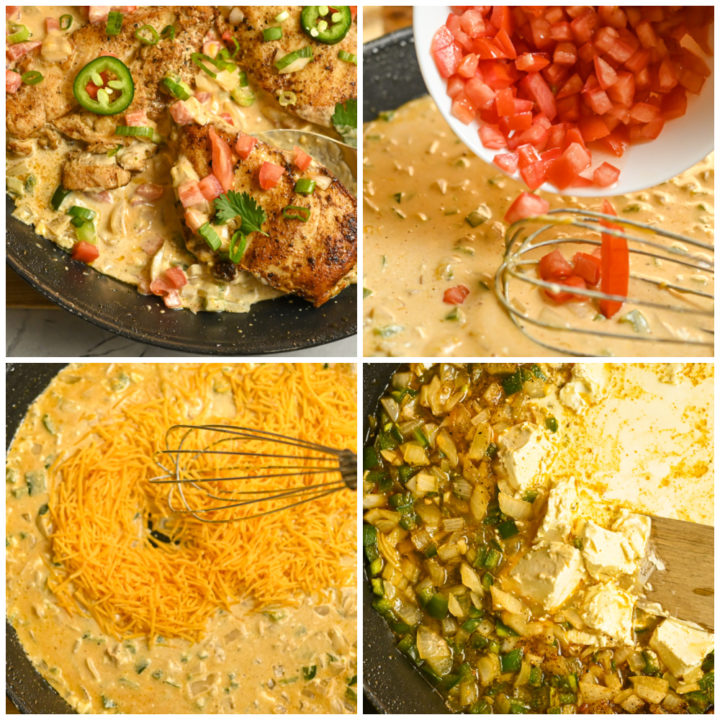 The creamy cheesy sauce comes together quickly by adding some butter to the pan being sure to scrape the brown bits as the butter melts.
Then add the minced garlic, the softened cream cheese, sour cream, and shredded cheese along with the dry spices and simmer the sauce being sure to stir to combine well all the ingredients.
The sauce is ready in less than 2 minutes at which point the diced tomatoes are stirred in and the chicken is returned to the skillet where it's covered in the cheese sauce and ready to serve.
I then serve the creamy jalapeño chicken on a bed of cauliflower rice and garnish it with some sliced green onions. Easy peasy.
It's a keto chicken recipe that allows you to serve dinner from start to finish in under 30 minutes, making it a perfect meal the whole family will enjoy.
Recipe Substitutions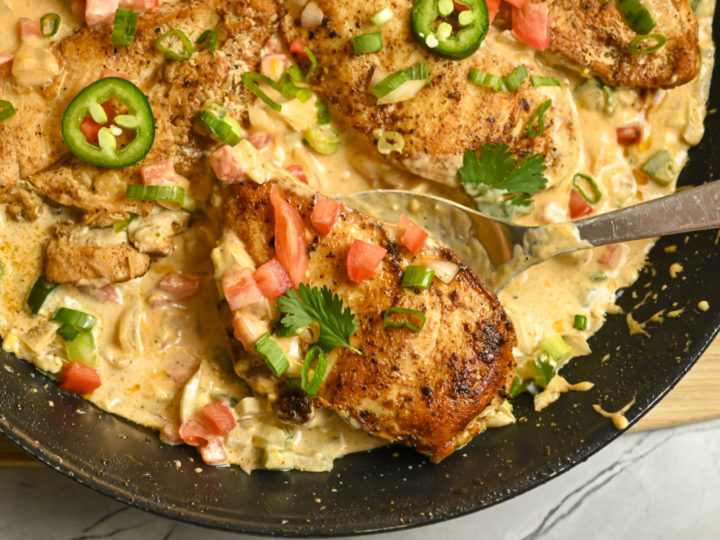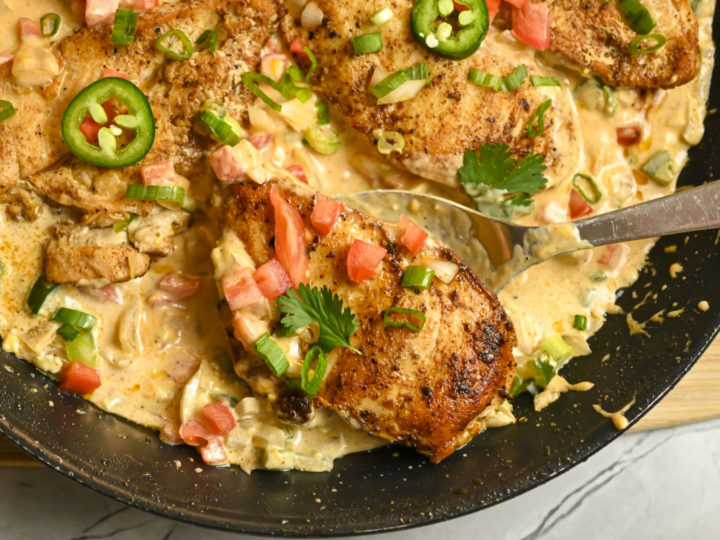 Although this easy keto dinner recipe calls for chicken breasts, you can use chicken thighs that are boneless. Just keep in mind that the cooking time will be longer for thighs. Just use your trusty meat thermometer and cook for an internal temperature of 165 degrees F.
For extra flavor, top this crowd-pleaser recipe with crispy bacon and add 1/4 teaspoon of cayenne pepper to the creamy sauce if spicy food is your jam.
Consider crumbling some pork rinds on your jalapeno chicken for a little crunch.
Garnish with sliced raw jalapeños.
Add a slice of avocado as garnish.
What To Serve With Creamy Jalapeño Chicken?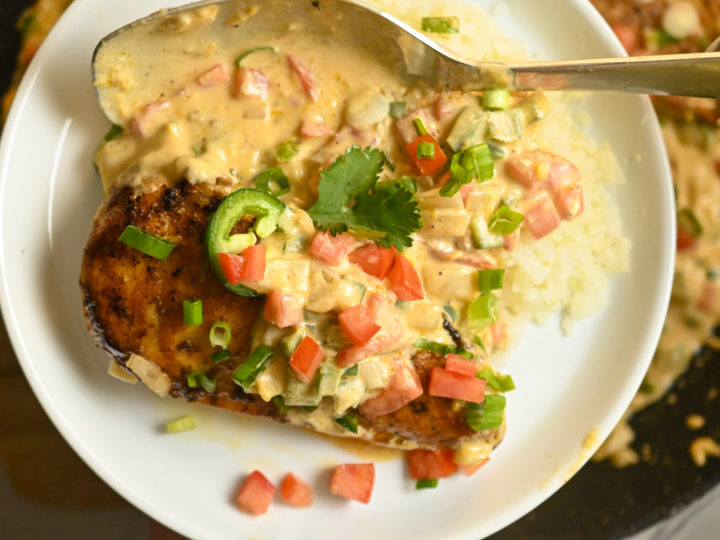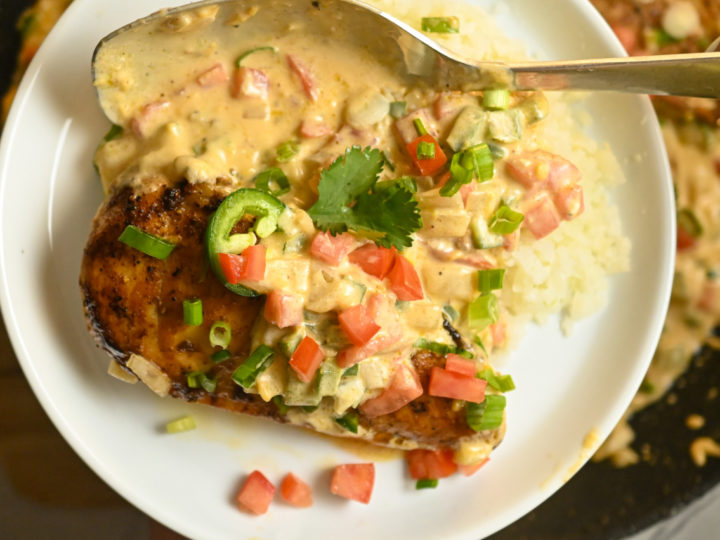 This jalapeño creamy keto chicken recipe is best served with simple sides
I recommend that you choose a mild side dish since the flavor of jalapeños can quickly overwhelm a dish.
Also, choose keto sides that come together easily.
Here are some sides to consider:
More Recipes That Feature Jalapeños
If like me you love all things jalapeños then be sure to also check out some more recipes that make it a star:
Tag Us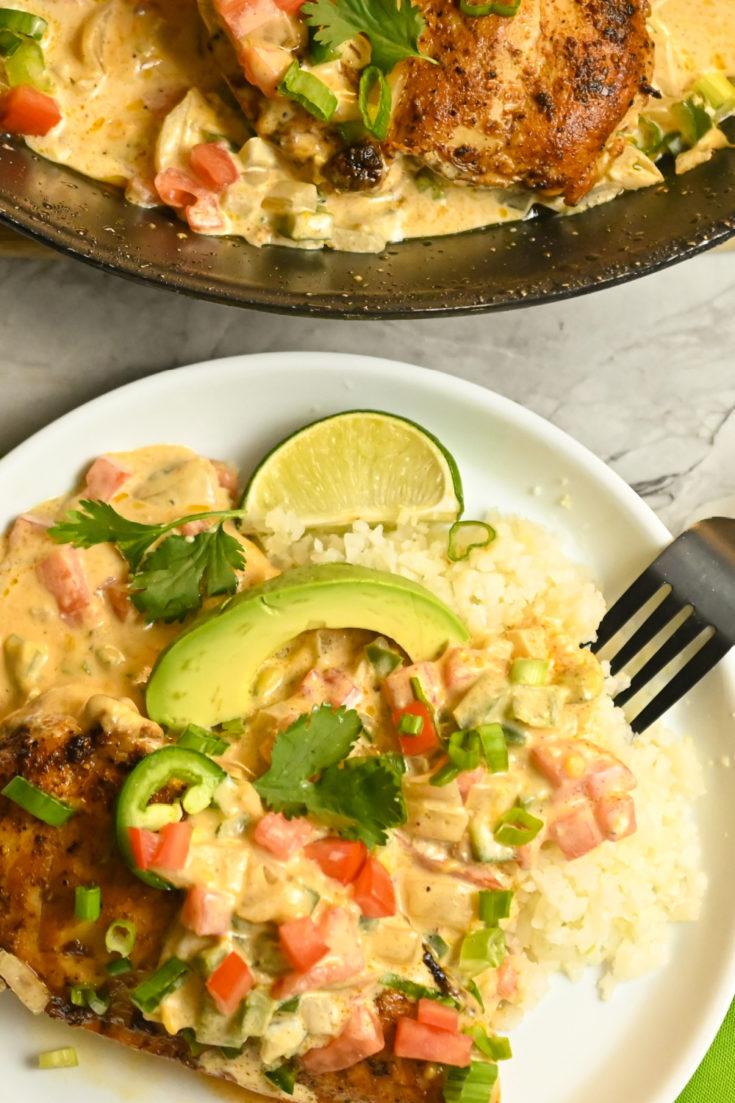 I sure hope you will make this keto-friendly jalapeño creamy chicken. Please remember to tag us on Instagram and Facebook with your pictures if you decide to make it. I can't tell you how encouraging it is to see how well you are all duplicating our little recipes.
Grab Our Books & APP
In case you don't know we have authored two books for you, Essential Keto Bread and Essential Keto Desserts both inspired by your requests over the years. It's my prayer these keto cookbooks will help make keto a delicious breeze for you.
Gain access to simple and delicious recipes for breakfast, lunch, dinner, snacks, and even desserts with our FITTOSERVEGROUP APP.
Join Our Jesus And Keto Movement
Looking for an online support system to help you stay the course on keto? As a family, we came to the keto diet looking at it from a Christian perspective. As believers, we live our lives supported by God's grace.
Knowing firsthand the benefits of this decision we have created a closed Christian group that is using the keto diet to transform their lives. We invite you to join our Private Facebook Group and see if it's not the key you have been missing.
Be sure to request our FREE Jesus and Keto E-Book (First 7 Days) We hope it blesses you.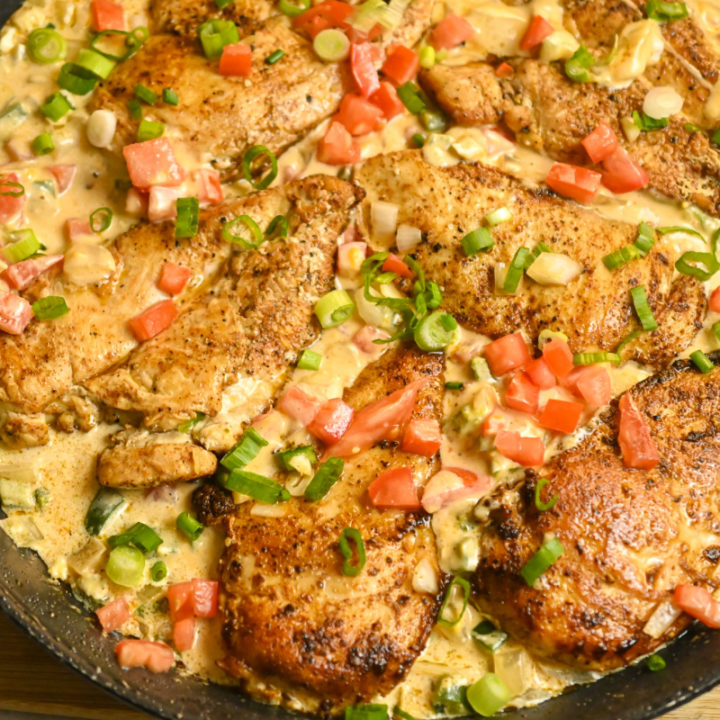 Keto Creamy Jalapeño Chicken
This keto creamy jalapeño chicken is a simple one-skillet meal. Chicken breasts are seared cooked and then covered in a deliciously easy cheesy jalapeño sauce. Perfect for busy weeknights or when you want to impress guests.
Ingredients
3 boneless, skinless chicken breasts butterflied and cut in half for a total of 6 pieces (about 3 1/2 pounds)
1 teaspoon of salt
3/4 teaspoon freshly cracked black pepper
3/4 teaspoon of smokey paprika
1/2 teaspoon of cumin powder
Creamy Jalapeño Sauce
2 tablespoons of unsalted butter
3 garlic cloves, minced
1 large onion finely chopped
3 large jalapeños, seeded and finely chopped
3 plum tomatoes, seeded and finely chopped
4 ounces of full-fat cream cheese, room temperature
1 1/4 cup of shredded cheddar cheese
1/4 cup of heavy cream
1/2 teaspoon of salt
1/4 teaspoon of black pepper
1/2 teaspoon of onion powder
1/2 teaspoon of garlic powder
1 teaspoon of chili powder
1/4 teaspoon of chipotle powder
1/4 teaspoon of cumin powder
Garnish
1/3 cup of sliced green onions
Instructions
Butterfly and cut in half the chicken breasts and season with salt, black pepper, paprika, chipotle pepper powder, and cumin powder
Over medium-high heat in a large skillet pan, sear the chicken breasts on both sides until they are golden brown with 2 tablespoons of oil.
Deglaze the pan with 2 tablespoons of unsalted butter and add the minced garlic, chopped onions, seeded, chopped jalapeños, and chicken broth with the chicken in the pan. Cover and allow to simmer for about 10 minutes until the chicken reaches an internal temperature of 165 F on a meat thermometer.
Remove the chicken breasts and keep them warm. Leave the cooked onions and garlic and juice in the skillet. Proceed to make the creamy sauce.
Creamy Jalapeño Sauce
In the same skillet, where the chicken breast was cooked over medium heat, stir in the cream cheese, and sour cream and give the mixture a good stirring until the cream cheese completely melts and is combined with all the ingredients.
Next, add the shredded melted cheese, and heavy cream and sprinkle in the dry spices. Continue to cook the sauce until all the ingredients are fully incorporated.
Then stir in the diced plum tomatoes.
Once the sauce is ready, add back in the chicken breasts into the pan and coat both sides of the chicken in the sauce.
Serve the chicken over a bed of cooked cauliflower rice, cauliflower mash, or another side of your choice, and garnish the dish with chopped green onions.
Store leftovers in the refrigerator in an airtight container for up to 3 days or in the freezer for up to 1 month.

Notes
This recipe can be doubled easily for when you want to serve a crowd.
Nutrition Information:
Yield:

6
Serving Size:

1
Amount Per Serving:
Calories:

583
Total Fat:

30.4g
Saturated Fat:

16.4g
Cholesterol:

216mg
Sodium:

927mg
Carbohydrates:

8.6g
Net Carbohydrates:

6.8g
Fiber:

1.8g
Sugar:

4g
Protein:

68.2g