Keto blueberry donuts. That's right; you read that correctly. These low-carb donuts are bursting with blueberries and the perfect amount of sweetness.
They're topped with a simple glaze for that extra touch to make your taste buds swoon.
If you're a fan of blueberries like me, you will love this one! It's a keto treat that both adults and children will enjoy.
These baked low-carb blueberry donuts are the perfect solution for anyone missing donuts while doing keto.
Donut lovers rejoice because I've compiled a list of all my Keto Donut Recipes. And if you're a fan of blueberries, you should also check out my collection of Keto Blueberry Recipes.
Keto Blueberry Donuts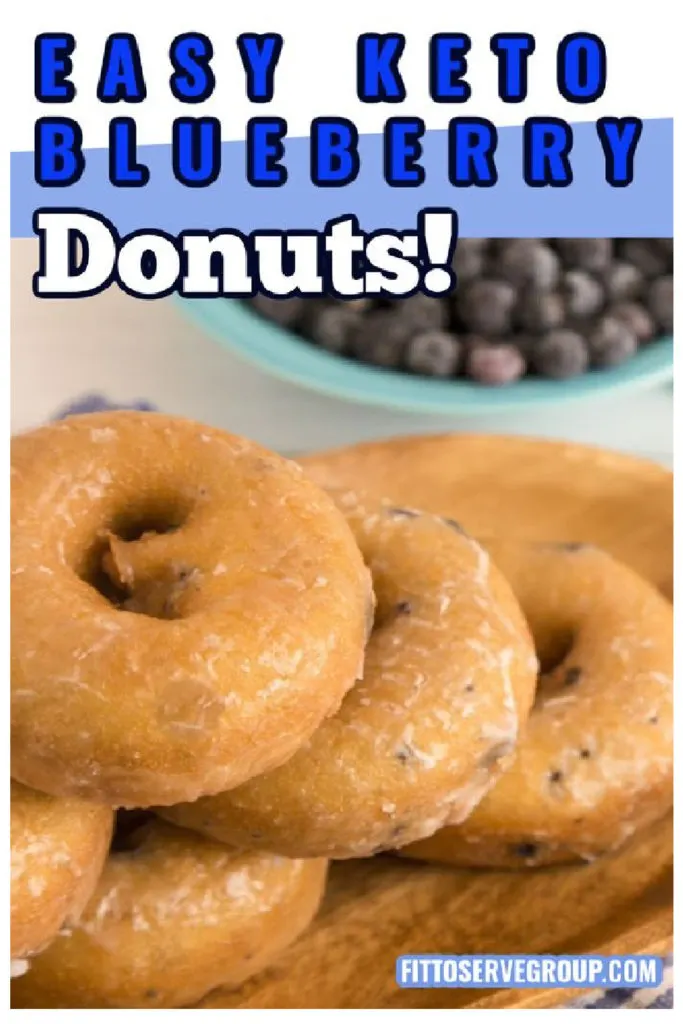 These keto blueberry cake donuts are made with a combo of coconut and almond flour, which makes them soft, flavorful, gluten-free, low in carbs, and keto-friendly!
The best way I can describe these keto-friendly donuts is that they are a cross between a cake donut and an old-fashioned donut, jam-packed with blueberry flavor.
Because these cakey blueberry keto donuts are baked rather than fried, they are a breeze to whip up. The addition of sour cream to the batter also makes sure they are nice and moist.
The combination of coconut flour and almond flour gives that perfect cake donut feel and texture. The blueberries are the perfect addition of tang and sweetness, and you can even use frozen blueberries!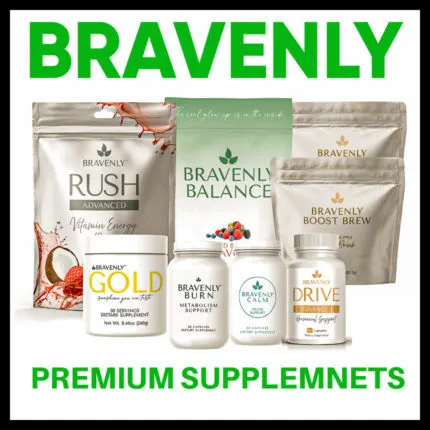 This means you can get your keto blueberry donuts all year!
If you love Dunkin' Donuts' glazed blueberry donuts, I'm confident you'll love these, possibly even more.
Unlike their sugar-filled counterparts, these are filled with actual blueberries, not "blueberry-flavored bits."
It's almost guaranteed to silence your sweet tooth!
How To Make Blueberry Keto Donuts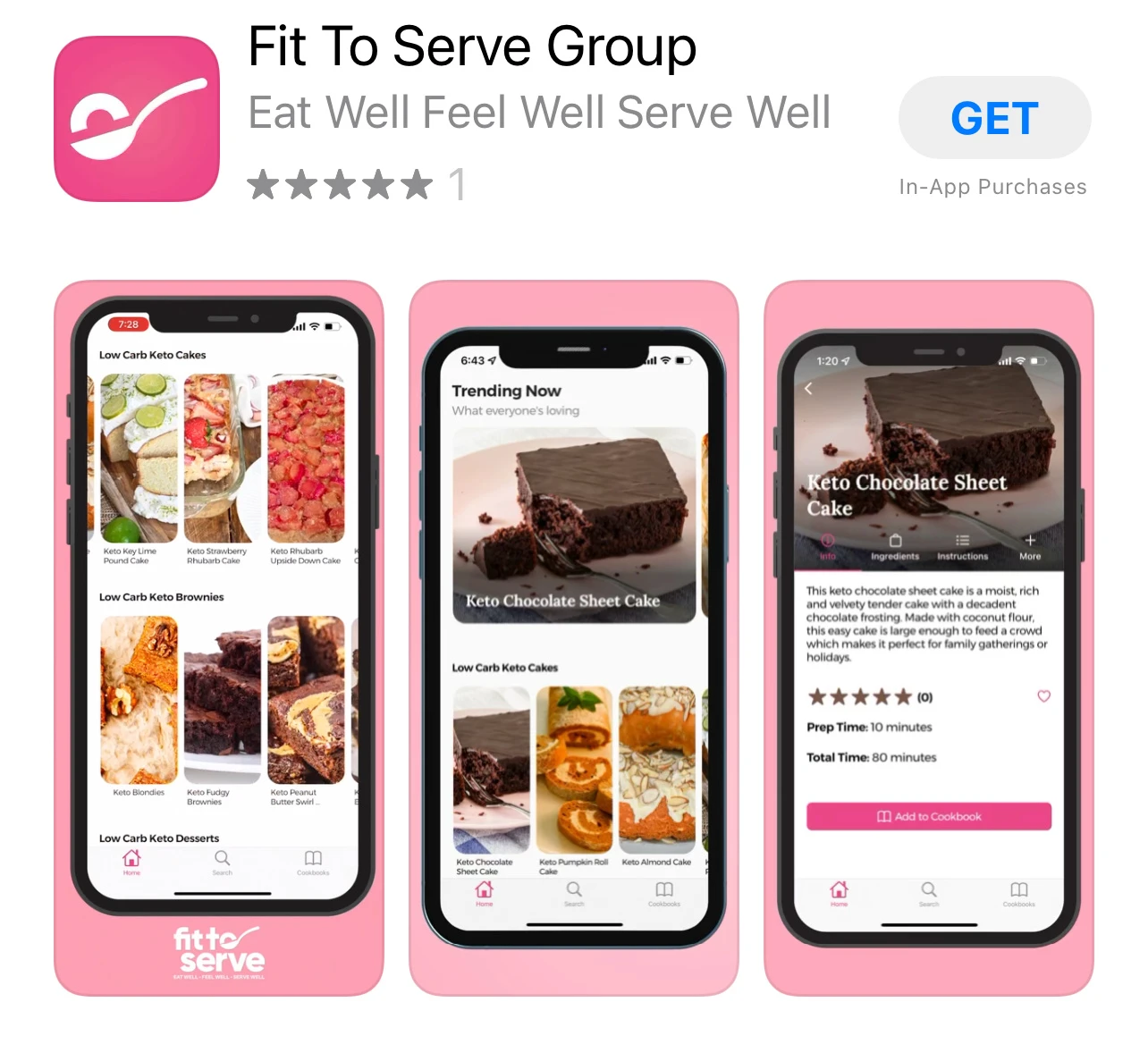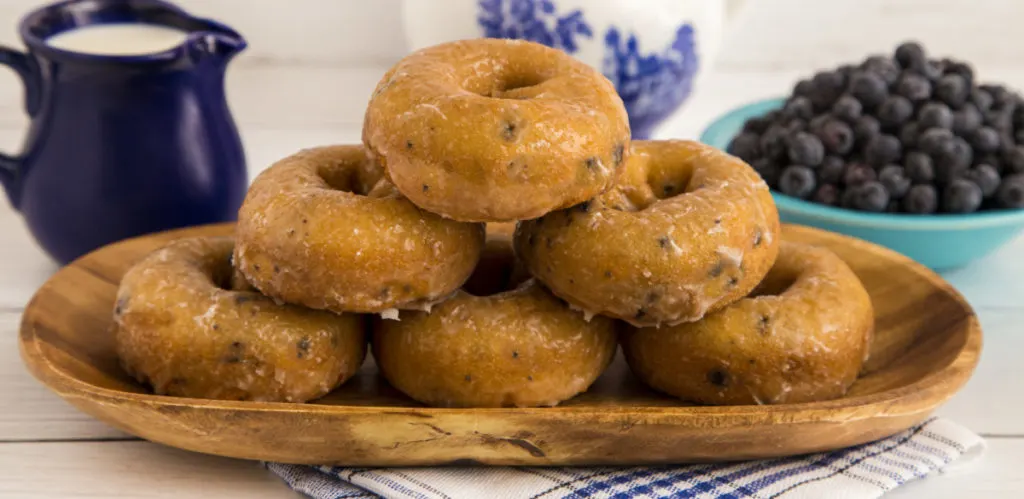 Disclosure: Some of the links below are affiliate links, meaning, at no additional cost to you, I will earn a commission if you click through and make a purchase.
Making these baked keto blueberry donuts is quick and easy! Start by preheating your oven and ensuring your donut molds are dry and well-greased.
Then, it's as simple as combining the dry ingredients with the wet ingredients.
I like to use an electric mixer with a large mixing bowl to ensure the batter is well mixed, but you can also do this by hand.
To easily add the batter to the donut molds, I recommend using a pastry bag or making a makeshift one out of a large zip lock bag.
Add the batter to the prepared donut pans. To do so, seal the top closed and squeeze all of the batter into one corner of the bag, then cut off the corner.
When making keto donuts, I prefer to use silicone molds, but a non-stick donut baking pan will also work well.
Whichever you choose to use, you will need to grease the donut cavities well before adding the batter.
If you're using a silicone mold, you should place your silicone mold on top of a baking sheet before filling it. This prevents any spillage when trying to move the molds because they are not rigid like metal molds.
This will also make it easier when you remove them from the oven.
Bake the donuts for 25–30 minutes until the donuts are fully cooked, and you can insert a toothpick, and it comes out clean.
After baking the donuts, you can make the glaze while they cool on a baking rack. Once fully cooled, add the glaze to the donuts and allow the glaze to set while on the baking rack.
You can store your leftovers in an airtight container for five days in the refrigerator or up to three weeks in the freezer.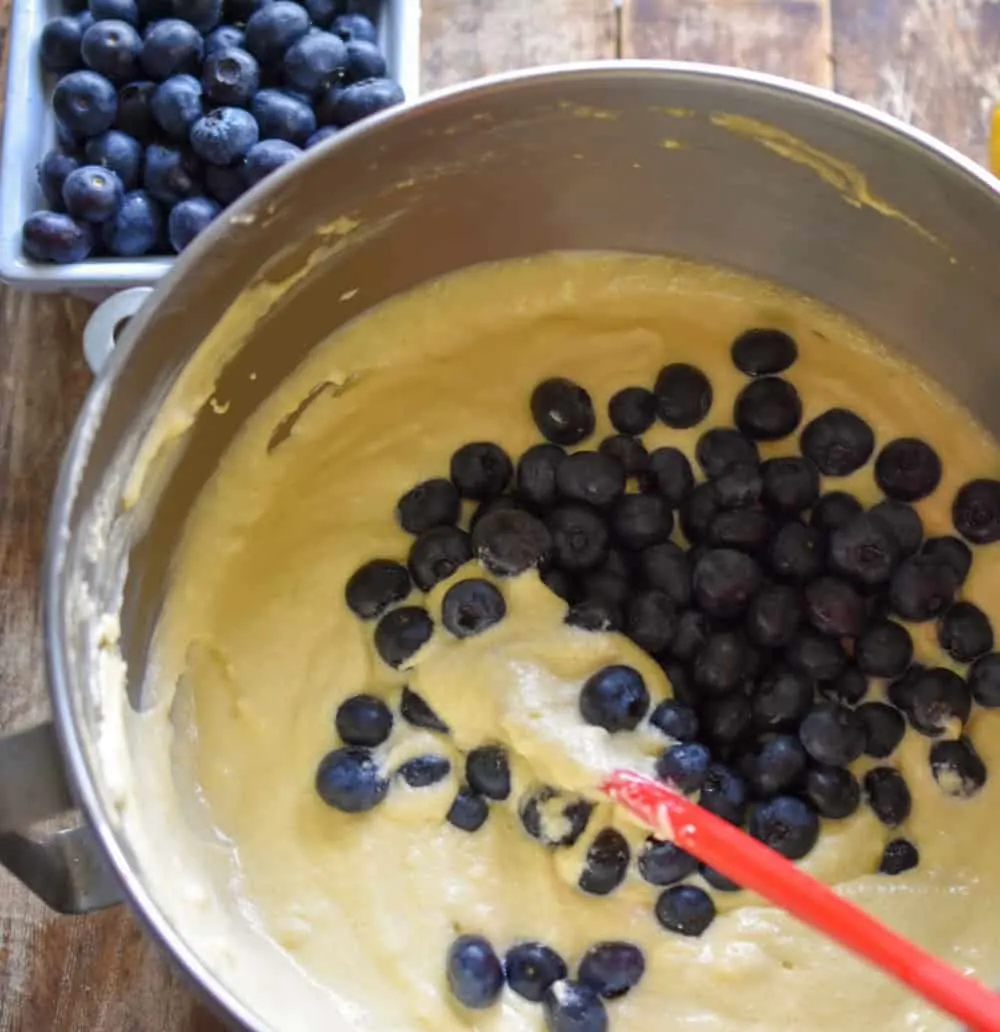 Sugar-free Sweetener Options
I have a few recommendations regarding which sugar substitute to use for these keto blueberry cake donuts. If you're a regular reader of our site, you know I'm a huge fan of Lakanto Monk Fruit.
This is because the texture of Lakanto is spot on, and there is barely any aftertaste. It is a monk fruit and erythritol blend.
I love that Lakanto Monk Fruit is all-natural, and it gets its sweetness from antioxidants called mogrosides, instead of fructose or sucrose. And it has zero calories and zero glycemic impact.
I'm also partial to Swerve, another erythritol blend. It works well in this keto donut recipe and is a great choice if you are looking for a sugar substitute with no bitter aftertaste and measures just like sugar.
It's also a sugar substitute that browns and caramelizes just like sugar. Swerve is made from ingredients found in select fruits and starchy root vegetables and contains no artificial ingredients, preservatives, or flavors.
Like Lankanto, Swerve has a 0% impact on blood sugar.
If you are a fan of stevia, you can use the stevia- and erythritol-based brand Pyure in these low-carb donuts.
However, it's important to note that if you are using Pyure, you will want to use half the amount called for in this recipe since it's a much sweeter option.
Lastly, if you cannot easily find a more natural sugar substitute, you can also use Splenda with great success. You will want to use Splenda, which has a bulking agent.
It's the one that comes in larger bags. I don't recommend Splenda Bake because it's half sugar and half sucralose and will be too high in carbs to be considered keto-friendly.
You will need a confectioner's sugar substitute for the donut icing. Thankfully, both Lakanto and Swerve Confectioner are great for this healthy snack.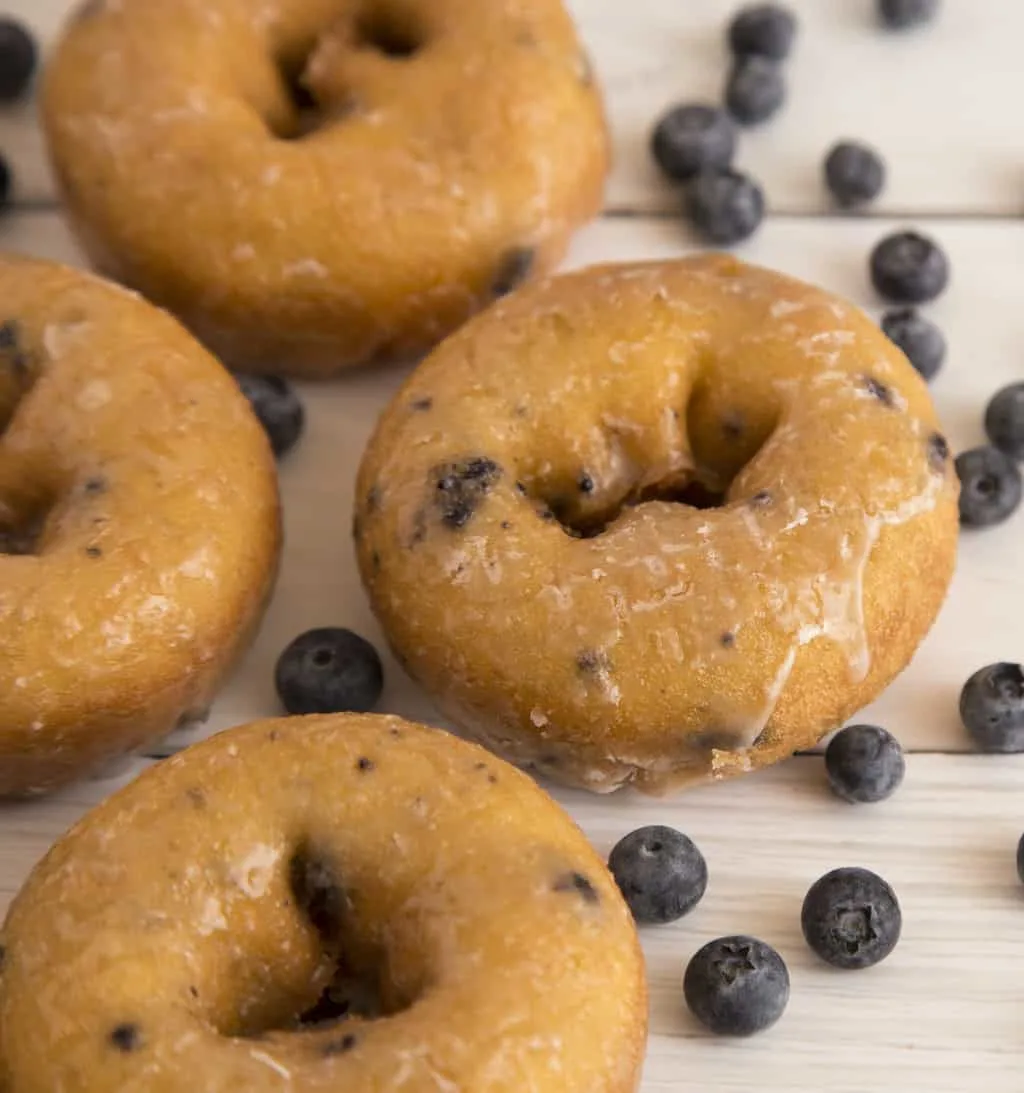 What You'll Need
The following is a list of materials and ingredients you will need to bake your keto blueberry donuts.
Note that the full printable recipe card, as well as the nutrition information, is at the bottom of the page.
You can read more about my keto baking tips to assist you with your baking needs with keto-friendly ingredients.
Benefits of Blueberries
When enjoying a ketogenic lifestyle, it can be tough to fit most fruits into your macros. Thankfully, like most berries, blueberries are low enough in sugar and carbs to be keto-friendly!
And the great news is that you don't need many of them when making keto desserts to make an impact. Blueberries are also full of vitamins, minerals, and antioxidants.
This makes them the perfect addition to your keto life.
So why opt for "flavored bits" when you can have the real thing with loads of good-for-you nutrients and no sugar crash? That's a win-win for me!
Tag Us
I hope you will try this keto blueberry donut recipe and help us share it. If you give it a try, make sure you remember to tag us on Instagram, Facebook, and Pinterest.
It's what keeps this girl encouraged to keep sharing and perfecting her recipes.
Do you know what goes fabulously with this recipe? My favorite nootropic coffee supplement. It's a cup of coffee that gives you clean energy and pairs well with this recipe.
Also, check out our Amazon Store for our recommendations. You might be surprised by how many great keto options are at your disposal.
Join Our Jesus And Keto Movement
Are you looking for an online support system to help you stay on keto? As a family, we came to the keto diet, looking at it from a Christian perspective. As believers, we live our lives supported by God's grace.
So when the Holy Spirit led us to combine our Christian faith and the keto diet, we did so in hopes of finding lasting transformation.
When we followed the Holy Spirit's prompting, we got on the path to real transformation.
Knowing firsthand the benefits of this decision, we have created a closed Christian group using the keto diet to transform their lives.
We invite you to join our Private Facebook Group and see if it's not the key you have been missing.
Be sure to request our FREE Jesus and Keto E-Book (First 7 Days). We hope it blesses you.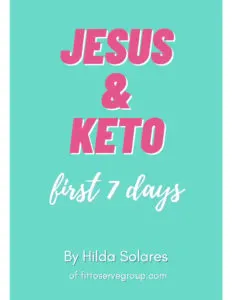 Fittoservegroup Keto App
Looking for a fast way to access our keto recipes? We've got you covered. There's an app for that. Yup, there's a Fit To Serve Group App and it's going to make your keto diet a delicious breeze!
Access hundreds of recipes that are all sugar-free, gluten-free, and keto-friendly.
Enjoy early access to recipes before they go live on the website. Plus, there are bonus recipes that are exclusive to the app. Make your own personal cookbooks that you can use to organize your favorite recipes.
Search recipes by title, ingredients, keywords, and categories, and of course, every recipe shows complete nutritional facts.
Get the Fit to Serve Group App for easy-to-follow keto recipes made with easy-to-source ingredients.
The app is loaded with hundreds of yummy recipes for breakfast, lunch, dinner, snacks, and even desserts!
Learn more by visiting our Fit To Serve Group App Page.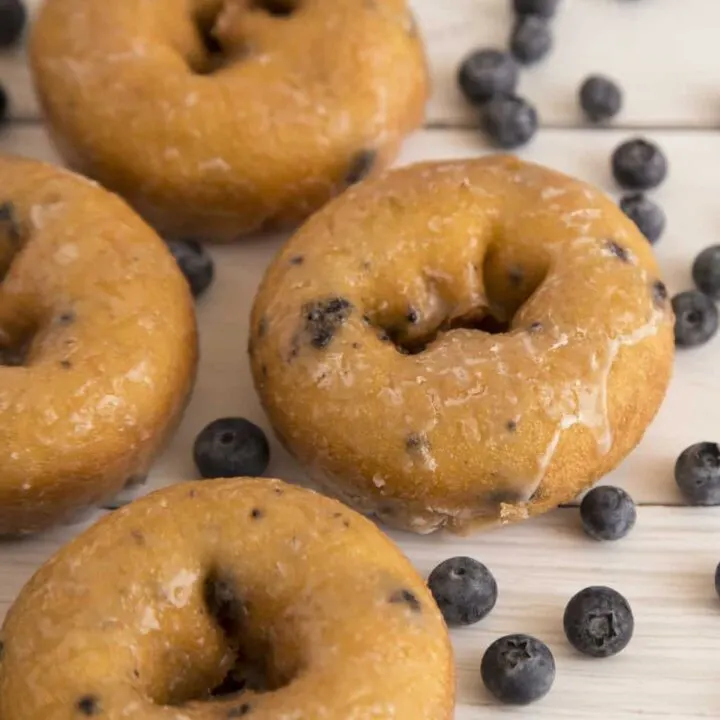 Keto Blueberry Donuts
Additional Cooling Time:
10 minutes
Packed with good for you blueberries, this recipe for keto blueberry donuts is perfect for breakfast, brunch or anytime you want a healthy snack that needs to be low in carbs and keto-friendly
Ingredients
Keto Blueberry Donuts
1 ½ teaspoon of baking powder
1/4 teaspoon of sea salt
1 teaspoon vanilla extract
3 eggs, room temperature
1 cup of fresh or frozen blueberries
1/4 cup of unsalted melted butter, cooled
Keto Icing
2 tablespoons of melted butter, cooled
1/4 teaspoon of sea salt
1/2 teaspoon of vanilla extract
3-4 tablespoons of or hot water
Instructions
Keto Blueberry Donuts
Preheat oven to 350 degrees.
Grease well two 6-cavity donut pans.
Melt 1/4 cup unsalted butter melted and set aside.
In a large mixing bowl, combine the almond flour, coconut flour, sugar substitute, baking powder, and salt until well combined.
To the dry ingredients, add the sour cream, melted butter, vanilla extract, and three eggs, one at a time.
Mix the batter using an electric mixer until fully incorporated.
Fold in the blueberries. Note that you can use fresh or frozen blueberries for this recipe. If using frozen, there is no need to defrost them before adding them to the batter.
Pipe the batter into the two prepared donut pans. I added the batter to a large zip lock bag that I cut the tip of and then piped the batter into the donut pan cavities.
I lightly tapped the batter into the donut pans using my fingers.
Note that you will fill the donut pans just to the rim because these donuts do not rise much.
Bake donuts for minutes for 25-30 minutes until donuts are fully cooked, and you can insert a toothpick, and it comes out clean.
Allow the keto donuts to cool fully at room temperature before removing them from the mold.
Once the donuts are removed from the donut mold, place them on a baking rack and proceed to make the icing.
Keto Icing
Melt the butter and add to a medium-sized bowl.
In the bowl, add the confectioner's sugar substitute, vanilla extract, and sea salt.
Mix well, and then add the hot water. Start with three tablespoons and add the additional tablespoon if the consistency is too thick.
Quickly dip the donuts into the icing and set them on a baking rack to dry. The donuts will form a thin frosted shell on the surface.
Store Your Donuts
Once the keto blueberry donuts icing has had time to set, store them in the refrigerator in a sealed container for up to 5 days. You can place the donuts on each other since the icing hardens. You can also freeze your donuts by placing them in a freezer-proof container for up to 3 weeks.
Allow your donuts to come to room temperature for the best flavor.
Nutrition Information:
Yield:

12
Serving Size:

1
Amount Per Serving:
Calories:

285
Total Fat:

26g
Saturated Fat:

13.6g
Cholesterol:

40mg
Sodium:

24mg
Carbohydrates:

10.5g
Net Carbohydrates:

5g
Fiber:

5g
Sugar:

1.9g
Protein:

8.2g