If you're looking for a supplement that can help you stay focused and motivated throughout the day while also suppressing your appetite and boosting your metabolism, Bravenly Ignite may just be what you need.
I personally found it to be a great tool for individuals wanting to lose excess weight who understand the importance of doing so naturally.
What's especially great about Bravenly Ignite, is that it is an advanced appetite support supplement specifically formulated by a naturopathic doctor.
What's more, it's GMP-compliant and made in the USA.
If, like me, you are on a journey to support your adrenals, you understand the key role that adaptogens can have.
They have a non-specific beneficial action in the human body that helps maintain or restore balance.
If you are not familiar with adaptogens, their primary purpose is to help the body respond better to stress by affecting the hypothalamic–pituitary–adrenal (HPA) axis.
Not only can adaptogens maintain or improve homeostasis and allostasis, but they can also help with anabolic recovery after a workout.
Bravenly Ignite features two adaptogens that support your adrenals while simultaneously giving you long-lasting, clean energy.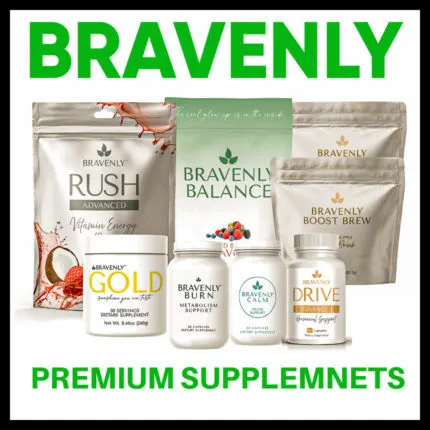 Bravenly Ignite Review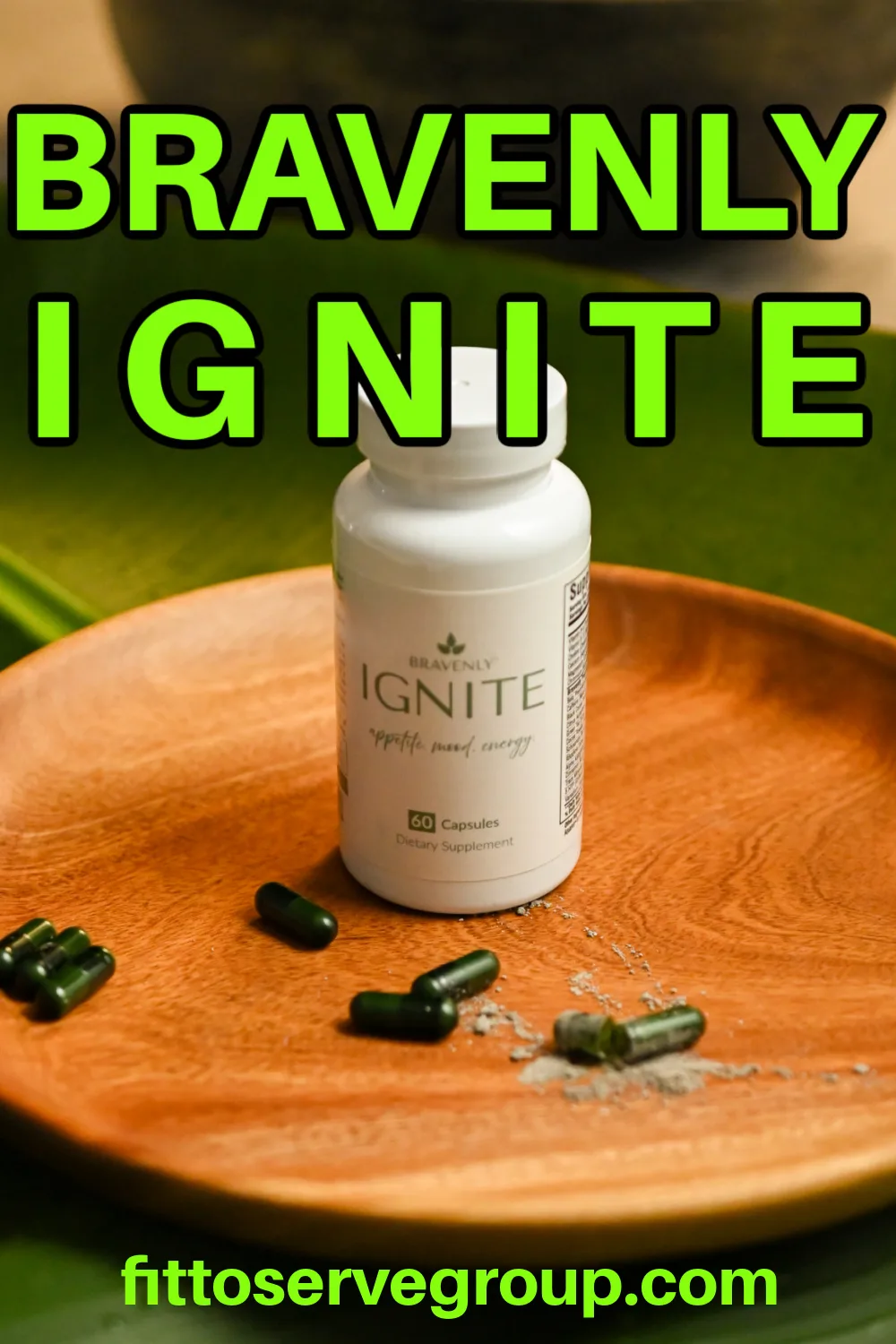 My personal experience, as well as that of my husband, in taking the Ignite appetite suppressant supplement, has been quite positive.
Although we had already tested many of Bravenly's supplements and were loving the experience, I was not sure if I would add an appetite supplement to my routine.
I was leery about taking something that would overstimulate my already taxed adrenals.
Thankfully, my concerns were put to rest when, within the first week of trying, I noticed how my food cravings had substantially decreased, and how neither of us experienced the jitters which can be common with appetite suppressants.
By the second week, we had both lost weight without making any additional changes to our keto lifestyle.
While Randy and I have been living a keto lifestyle consistently since 2014, the added stress that came in 2020 caused us to gain some weight, like so many other people we know.
We were looking for a solution that would be easy to adhere to and that came alongside our values of using natural ingredients to enhance our diet.
Bravenly Ignite Ingredients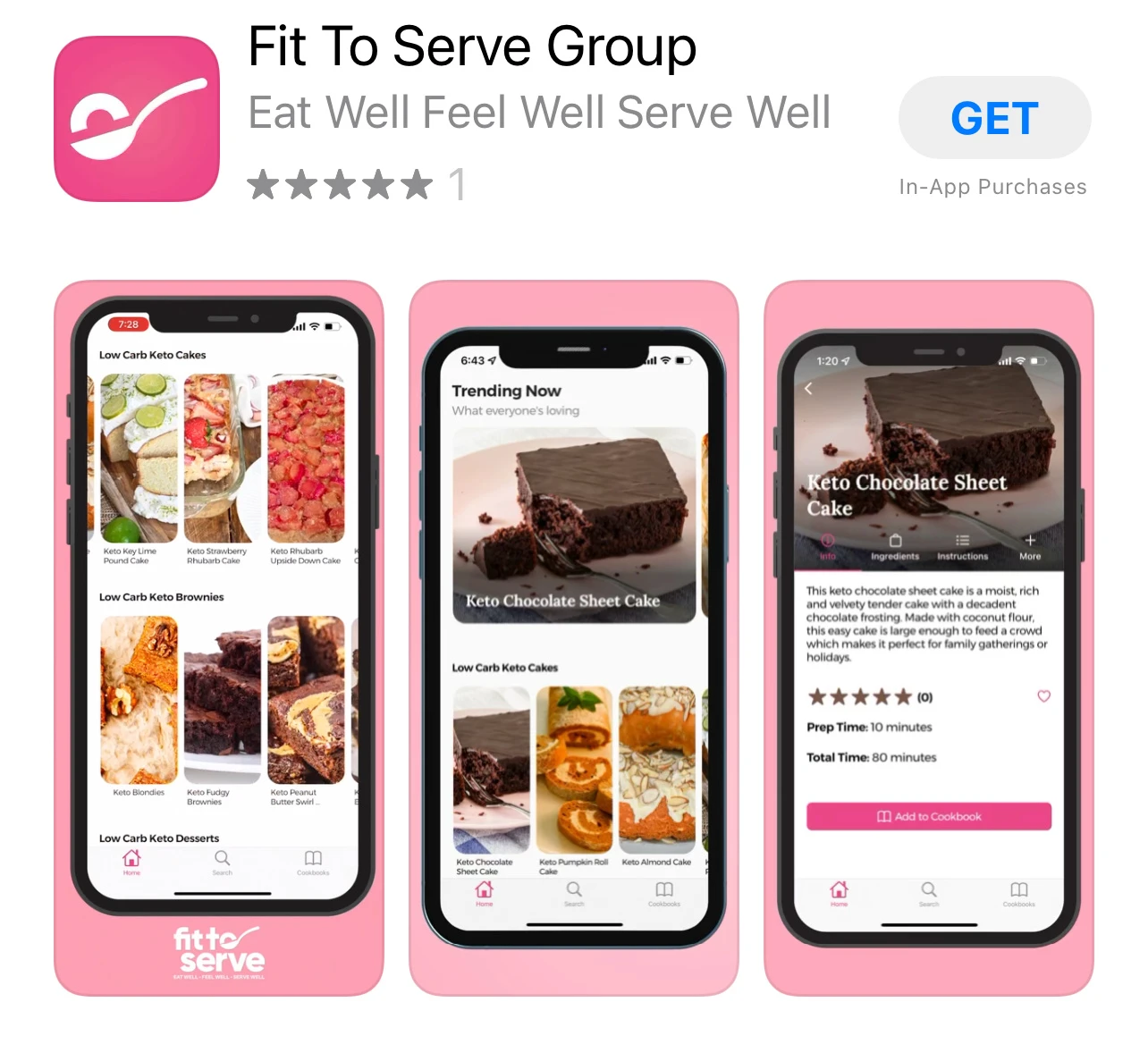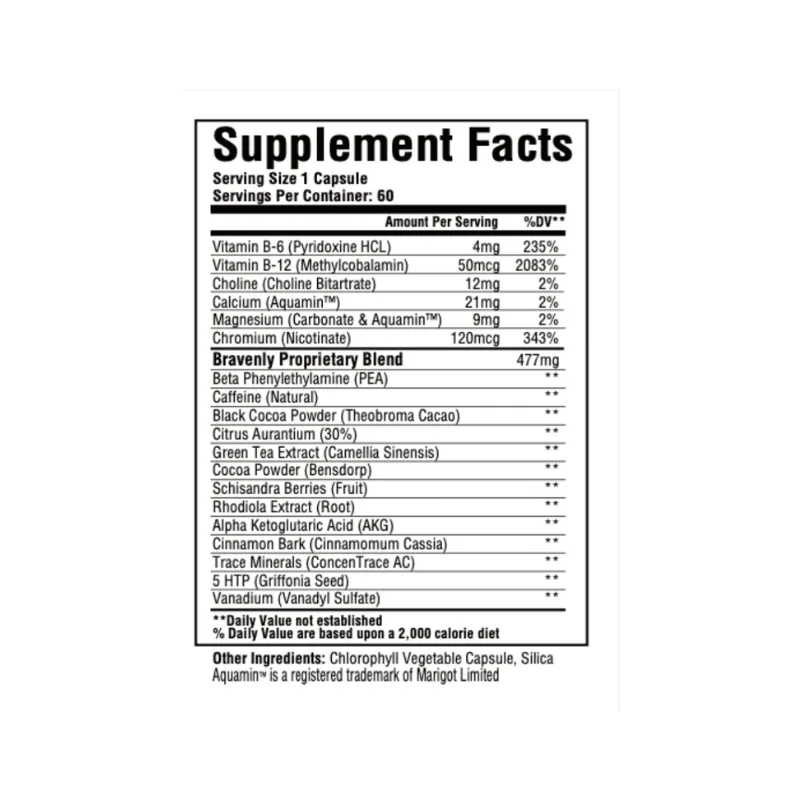 The following are the ingredients listed in their supplement, with links that detail the benefits of some of the ingredients.
Choline (Choline Bitartrate)
Calcium (Aquamin™)
Magnesium (Carbonate & Aquamin™)
Chromium (Nicotinate)
As well as their proprietary blend of:
Caffeine (Natural)
Black Cocoa Powder (Theobroma Cacao)
Citrus Aurantium (30%)
Green Tea Extract (Camellia Sinensis)
Cocoa Powder (Bensdorp)
Schisandra Berries (Fruit)
Rhodiola Extract (Root)
Cinnamon Bark (Cinnamomum Cassia)
Trace Minerals (ConcenTrace AC)
Vanadium (Vanadyl Sulfate)
How To Use Bravenly Ignite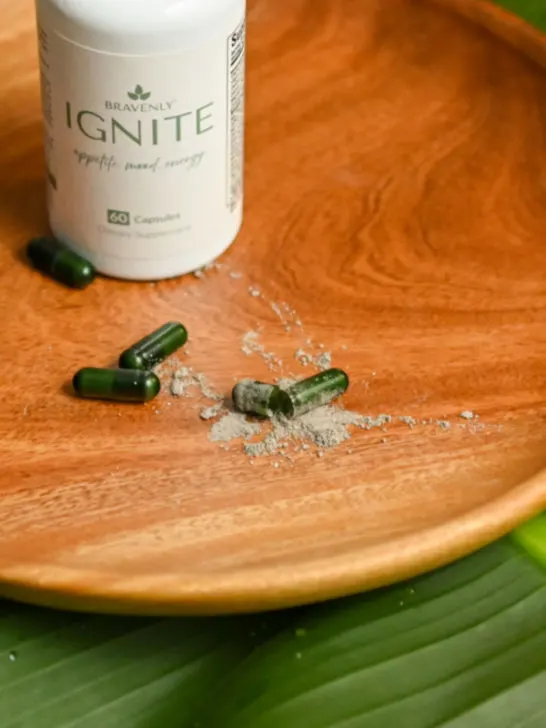 The recommendation on Bravenly's site is for adults to take one capsule in the morning and, if needed, another in mid-afternoon as a dietary supplement.
They do not recommend taking more than four capsules a day.
What seems to work for me is to take two capsules in the morning, with no need to take them again.
While Randy only needs one capsule in the morning once a day, I recommend that you test and see what works best at keeping your appetite suppressed, since we are all a little different.
As with any supplement, you should consult your primary doctor.
Where Can I Buy Bravenly Products?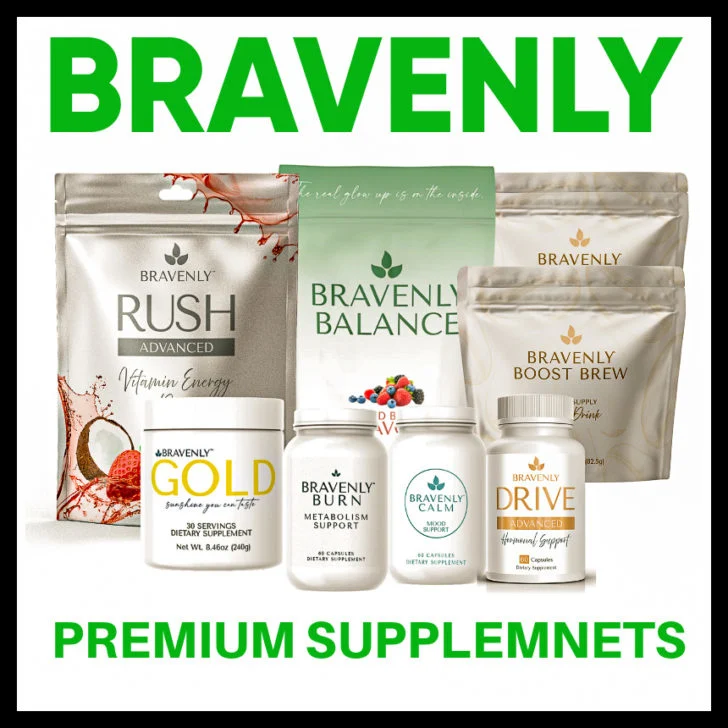 You can purchase any of Bravenly's products, including their Ignite supplement, from any of their ambassadors, or brand partner.
My husband and I have chosen to partner with Bravenly because their products really deliver, and we identify with the core values of the company.
The three pillars of Bravenly are courage, integrity, and impact, all of which resonate with Fittoservegroup.
Who Is Bravenly Global?
Bravenly Global is a company that was founded by the husband and wife team, Brent and Aspen Emry. Their goal is to provide people with the tools they need to succeed in a manner that reflects courage and honesty.
Their initial product line consisted of three wellness items known as "The Breakthrough Bundle." They are referred to as Balance, Gold, and Burn.
What's great about their Breakthrough Bundle, and what puts Bravenly on the map, is their 30-day Breakthrough.
The Breakthrough program was designed to support your first 30 days toward a healthier lifestyle. This support is included for free with a purchase of the Breakthrough Bundle.
Bravenly Ignite is their latest product, and it is already showing great promise.
Using Bravenly Ignite along with their other products will further enhance appetite suppression, help speed up your metabolism, and keep cravings at bay.
More Bravenly Product Reviews
If you are interested in learning more about their Nootropic Coffee, I encourage you to read our Bravenly Boost Brew (Mushroom Coffee) post.
For information on their green supplement, I have written about our experience with Bravenely Balance here.
Feel free to reach out to us with any questions about their products by emailing me at [email protected]. It would be my honor to assist you in any way.