Balance from Bravenly is a delicious mixed berry-flavored drink formulated for maximum bioavailability and the potency to amp up your nutrition easily!
You can say that Bravenly Balance, is their 9-in-1 "greens" supplement. It's made with over fifty good-for-you ingredients
If you've been missing juicing while minding your carbs, I have good news for you. Although it is possible to keto juice with the right keto juice recipe, making it part of your daily routine can be challenging.
To be honest, in order to gain the benefits of green juice, you would need to consume it consistently, and with busy schedules being what they are, well, that can sometimes make the best of intentions impossible.
I know that in the past when I would include a low-carb vegetable juice regularly, I loved how my body responded.
My energy was amplified, I had less inflammation, and I just felt better all around.
The problem was that sourcing the freshest greens and cleaning the juicer was not exactly easy. So I would inevitably give up and miss out on the benefits I wanted.
I started to include a supplement drink, Bravenly balance, that is giving me the results I enjoyed when I was regularly having a low-carb vegetable juice with the aim to help my body detox.
The great news is that it's effortless. Adding a scoop of Balance to a glass of water and stirring is all it takes for me to gain the extra nutrition my body needs.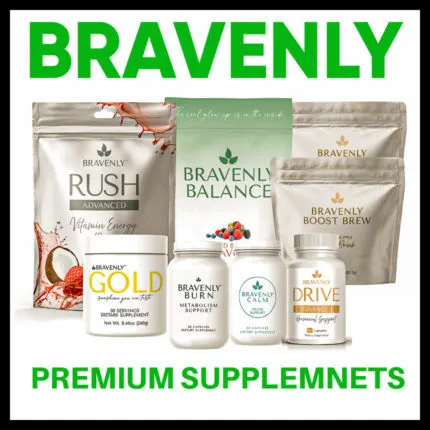 It also means I can do this every day and be consistent. Winning!
Bravenly Balance
What if I told you that there was an easy way to regularly have a green juice drink? That it was a greens juice that was low in carbs and calories.
Plus, it had the potential to optimize your metabolism, assist in weight loss, boost your mood, support your immunity, stimulate detox, and support digestion simply.
Well, that is what my husband and I are experiencing now that we have included Bravenly Balance into our diet.
I was skeptical if we would get similar effects, but I was happily surprised.
I think the key is the simplicity of using a supplement rather than having to make my own keto-friendly green juice at home.
Because it's easy to consume greens in a drink, it can be a consistent part of our day and would explain why we are seeing results.
What I also discovered is that it's also more economical to go this route.
After all, it can get very pricy to purchase whole organic veggies in bulk for juicing. Plus, if I didn't use all the greens quickly, they would inevitably get tossed in the trash.
What Is Bravenly Balance?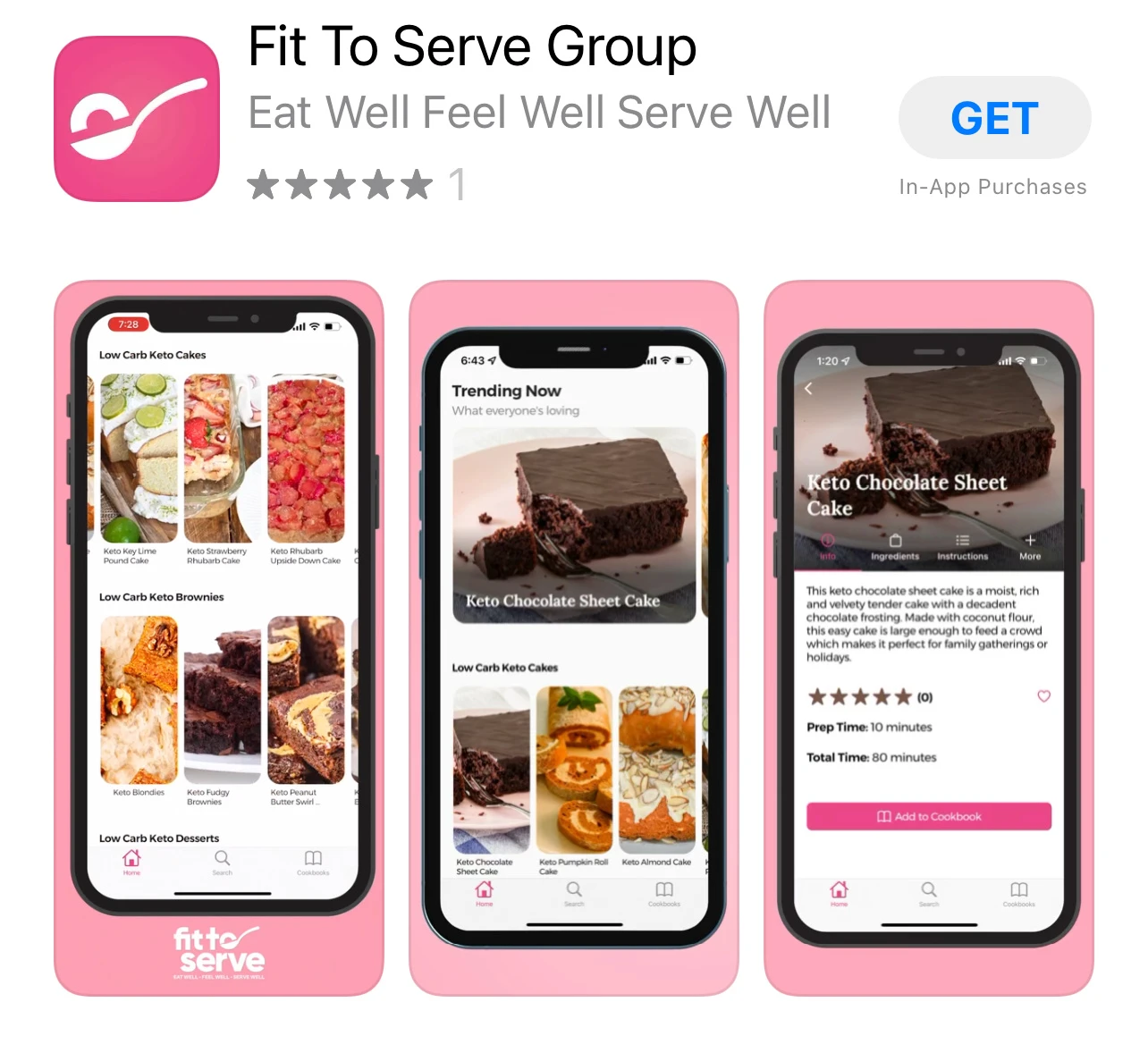 Disclosure: Some of the links below are affiliate links, meaning at no additional cost to you, I will earn a commission if you click through and make a purchase.
Wondering what exactly is Bravenly Balance and what's in the supplement? well, to call it a green juice drink would not do it justice.
You see although the Balance powder may look like greens, it is not your average vegetable supplement.
Bravenly, really went the extra mile by carefully choosing over fifty ingredients that make up nine powerful blends for high potency and bioavailability in their dietary supplement.
There really isn't a more comprehensive, supportive supplement. It goes way beyond anything I have ever tried.
As someone who has been doing a low-carb diet faithfully since 2014, I try to find ways that make this lifestyle sustainable.
Bravenly's Balance drink has made it possible to include more whole food nutrition into my diet without worrying about going over my daily macros.
A serving of Balance has only 2 net carbs and 15 calories so there is no risk of sugar spikes.
Bravenly Balance Ingredients
The following is a breakdown of all the ingredients in Balance with links that detail the benefits of some ingredients I highlighted.
Something to keep in mind is that there is wheatgrass, in this product. Although wheatgrass is gluten-free, barley grass can be tricky since there is some debate over whether it is indeed gluten-free.
Like any supplement, you should consult your physician before taking it if you have any medical issues.
Whole Food & Prebiotic Blend (3000 mg)
Wheat grass juice powder
Inulin
Barley grass
Alfalfa powder
Spinach powder
Chlorella powder
Broccoli powder
Super Antioxidant Blend (710 mg)
Pomegranate fruit powder
Acai berry powder
Carrot powder
Beet powder
Raspberry fruit powder
Rosehip powder
Pineapple powder
Cherry powder
Anti-Stress Blend (550 mg)
Maca root powder
Rhodiola Rosea extract
Bacopa Monnieri extract powder
This blend is designed to help you balance your stress levels naturally.
Fiber Trio Blend (500 mg)
Sunflower lecithin powder
Flaxseed powder
Apple pectin powder
Increase your fiber intake with this trio fiber blend easily.
Metabolism Blend (395 mg)
Green coffee bean extract
Ginger root powder
Green tea extract powder
White tea powder
Black tea extract
Yerba mate
Goji berries
Caralluma Fimbriata
Gymnema Sylvestre
Immune System Support Blend (300 mg)
Echinacea Angustofolia root powder
Astragalus root powder
Reishi powder
Vegetable Blend (200 mg)
Tomato powder
Cauliflower powder
Brussel sprout powder
Parsley leaf powder
Detox Support Blend (150 mg)
Milk thistle powder
Cilantro powder
Turmeric powder
Digestive & Probiotic Blend (70 mg)
Lactobacillus Acidophillus (5 billion CFU/g)
Protease
Amylase
Lipase
Lactase
Cellulase
How Do You Use Bravenly Balance?
Preparing a serving of Balance just requires you to mix a scoop in an 8-ounce glass or more of water and give a good stir.
I sometimes like to mix it with their vitamin energy drink Rush which keeps me laser-focused.
It's another great product that is different from other energy drinks that make me jittery. It has neuro-supportive ingredients like ALPHA-GPC, Bacapo Glycoside, and SenTramin.
You could also add it to your favorite low-carb protein drink and make it a complete meal!
What Does Bravenly Balance Taste Like?
Unlike most green juice powder supplements, Balance has a mild mixed berry flavor. I find it delicious on its own.
The flavor of the greens is present but not the first thing I taste. It is sweetened with a high-end stevia extract that has no bitter aftertaste.
Where Can I Buy Bravenly Products?
You can purchase any of Bravenly's products, from any of their ambassadors, or brand partner.
We have chosen to partner with Bravenly because their products really deliver and we identify with the core values of the company.
The three pillars of Bravenly are courage, integrity, and impact all of which resonate with Fittoservegroup.
Who Is Bravenly Global?
Bravenly Global is a company that was founded by the husband and wife team, Brent and Aspen Emry. Their goal is to provide people with the tools they need to succeed in a manner that reflects courage and honesty.
Their initial product line consisted of three wellness items known as "The Breakthrough Bundle." They are referred to as Balance, Gold, and Burn.
What's great about their Breakthrough Bundle and what put Bravenly on the map is their 30-day Breakthrough.
The Breakthrough program was designed to support your first 30 days to a healthier lifestyle. This support is included for free with a purchase of the Breakthrough Bundle.
What Is Bravenly Ignite?
Bravenly Ignite is their latest product, and it is already showing great promise. It is an advanced appetite support supplement with natural adaptogens that help support your adrenals, all while giving you a long-lasting clean energy boost.
I encourage you to read our Ignite review for more information on this supplement.
Using Bravenly Ignite along with their other products will further enhance appetite suppression, help speeds up your metabolism, and keep cravings at bay.
More Bravenly Product Reviews
If you are interested in learning more about their Nootropic Coffee, I encourage you to read our Bravenly Boost Brew (Mushroom Coffee) post.
Feel free to reach out to us with any questions about their products by emailing me at [email protected]. It would be my honor to assist you in any way.