Super Easy Keto Chicken Chili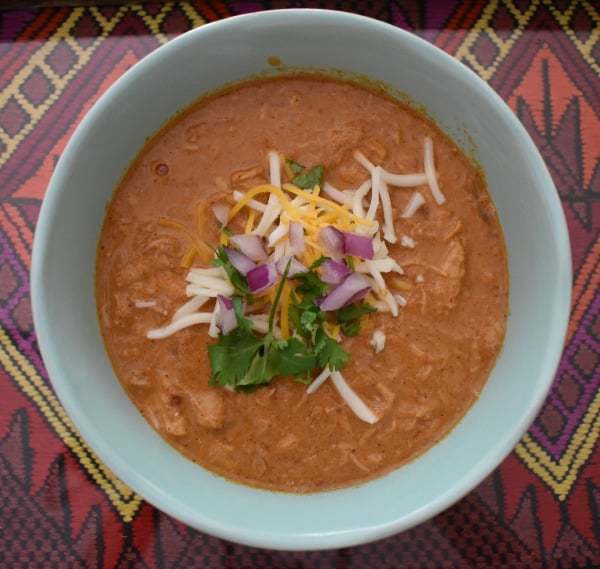 Who doesn't want more healthy, delicious, easy recipes? Well, this easy keto chicken chili checks off all those points. Plus it's breeze to make, because it's made in a slow cooker so it practically cooks itself.
If you are a regular on our blog you probably know that weeknights call for simple keto meal recipes in our home. Our family lives a very full life and this means that we will save time wherever we can find it.
Something tells me that you too live a busy life and can use recipes that will maximize your time. I'm confident that this easy keto chicken chili recipe is sure to make weeknights easier for you.
When you are juggling everyday tasks and also running a ministry,it could be challenging to balance it all. But it's a lesson I had to learn well and one that I don't want to fail at again.
For this reason I will take whatever shortcuts I can when it comes to meal planning, and cooking our low carb, keto meals.
Wouldn't you agree that having quick keto meal recipes at your disposal just makes sense? Especially during the week when our time is extra limited?
Delicious Quick And Easy Keto Meals
One of the biggest complaints I hear from you our readers, is the inability to find easy yet delicious keto recipes.
Don't get me wrong, there are plenty of delicious keto recipes out there, but too often they are complicated and  therefore are just not practical for busy weeknights.
I completely hear you. Why should we trade convenience for flavor? Personally, I think we can and should have both.
It's why I aim to keep things simple for you. In fact, it's a rare thing to find a complex recipe on our site.
One of my easy meal recipes, is my low carb keto chili. Because it's a fuss free chili, it makes it to our dinner table frequently.
Raving Fan Of Keto Chili
I've been a fan of chili for years and my friends and family can vouch for this. I have a few good reasons why this is the case.
For starters, I love the flavors of a good bold chili. Then there is the fact, that chili basically cooks itself when made in a slow cooker.
Tossing all the ingredients into a large slow cooker and seeing it transform into a meal a few hours later is simply a work of art in this girl's book.
Last, but certainly not least of my reasons why I love making easy low carb chili, is that it's also an economical option.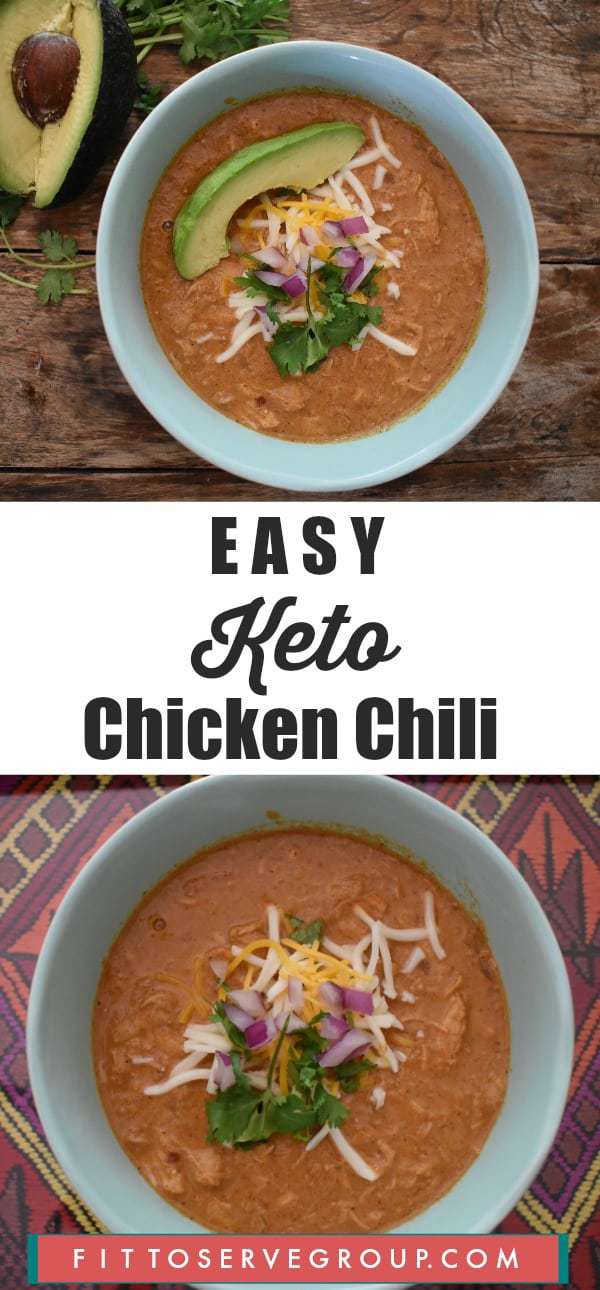 You should know that there is nothing bland about any of my easy keto chili recipes. If what you want is a bold taste of Tex Mex, then you've come to right place.
My chili recipes aren't really fire-engine hot, they are just very flavorful. If you are a fan of spicy chili, you can of course adjust the heat level easily to suit your preferences.
Disclosure: Some of the links below are affiliate links, meaning at no additional cost to you, I will earn a commission if you click through and make a purchase. 
Products from Amazon.com
‹
›
Family Favorites Made Keto Friendly
When our family went keto, my traditional chili recipe needed a makeover. I converted our family favorite into a keto chili by simply removing the beans.
Beans are delicious and all, but they are still quite high in carbs. And if your goal is to keep your carbohydrates low in order to enter into ketosis, you need to keep a close eye on this macro nutrient.
At first my own family wasn't too sure about the removal of beans from my meat chili recipe. I can't say I blamed them for being skeptical, because I too had my reservations.
Thankfully, we all quickly learned that the removal of the beans from our family favorite, did not interfere with its flavor.
My decision to take out the high carb beans made it a viable keto option. And it's the reason why many in the low carb keto community are now able to enjoy my recipe. How cool is that?
I hope this inspires you to examine your own family favorites to see how you could tweak them into becoming low carb, keto friendly options.
Prepping Once And Eating for Days
After seeing the keto community's response to my easy keto chili, I knew I had to start sharing some more of my other chili recipes. It's why today I am sharing my recipe for easy keto chicken chili.
Not only is this keto chicken chili a delicious option, I purposely made it a big batch recipe. Allowing for leftovers automatically.  If a big batch of chili is not what you need, you can split the recipe in half easily.
What's more even this big batch of keto chicken chili can be doubled for when you need to feed a large crowd. Did someone say church potluck? Yeah, it's a mission of mine to see the church eat healthier.
But why give you a recipe that allows for leftovers intentionally?
Because the idea of prepping once and eating for days is where it's at for this girl. And it's the easiest way to create keto meals for busy weeknights.
Something tells me you also welcome this strategy. I mean if you're going to cook, why not take advantage of your time and make more than one meal?
This is a great way to keto meal prep for your family, and removes the excuse of not having enough time during the week to cook.
As an added bonus, any of my low carb chili recipes freeze well. So it's not like you will have to eat the same meal back to back.
It's so nice to know that I can serve a healthy satisfying keto meal to my family without having to fuss over it.
Making this large batch of chicken keto chili in the slow cooker, makes for a stress free option. Just toss all the ingredients and let the slow cooker do all the heavy lifting for you, with no need to babysit.
Can I hear an amen for time-saving low carb keto recipes?
And if you love the flavors of Tex-Mex, then you should definitely also check out my recipe for Low Carb Tamale Pie , and my Easy Keto Chicken Chili Cornbread Casserole 
The Secret To My Creamy Keto Chicken Chili
Although this isn't a white keto chicken chili recipe, it does have one little gem of an ingredient that makes is super luscious and creamy.
It may seem like an odd addition, but I add some cream cheese to my chicken chili recipe. Doing so takes it to a whole nother level.
It's amazing to me how just 6 ounces of cream cheese in such a large pot of chili can make such a big difference, but trust me it does. Don't you dare leave it out, if you are blessed enough to be able to enjoy dairy.
My Love Affair With Cream Cheese
The use of cream cheese is a pretty common occurrence on this blog. In fact, I have several recipes that showcase  cream cheese. For instance like my keto cheeseburger soup, the very popular keto cream cheese pound cake, and these easy nut-free keto cream cheese cookies. In most of these recipes the cream cheese is the star.
That's not the case for this low carb keto chili. But trust me a little cream cheese goes a L O O O O N G way in enhancing the flavor and texture of this simple keto chicken chili recipe.
Wondering what's a good accompaniment to this slow cooker chili recipe?  I suggest you round out the meal with a light green salad and my keto "corn" bread recipe.
Final Easy Keto Chicken Chili Tips
The following are some tips to ensure you chicken keto chili turns out perfectly.
Slice your raw chicken into 1/2 inch strips before adding it to the slow cooker. It's probably what will take the most time, but it's necessary to make sure the chicken break downs easily.
 Set the slow cooker on high for about an 1 hour, then I reduce the heat and allow it to cook on low for 3 to 4 more hours, or until the chicken is fully cooked and tender.
Add the cream cheese right at the end of the cook time making sure to stir well till it fully incorporates into the chili.
Set your slow cooker to the warm setting once the cream cheese has been added. It will then stay ready for you to serve at your convenience.
If you decide to make our keto chicken chili recipe, please take a quick picture and make sure to tag us on Instagram, or Facebook.  You have no idea who much it encourages me to keep creating for you when I see your pictures.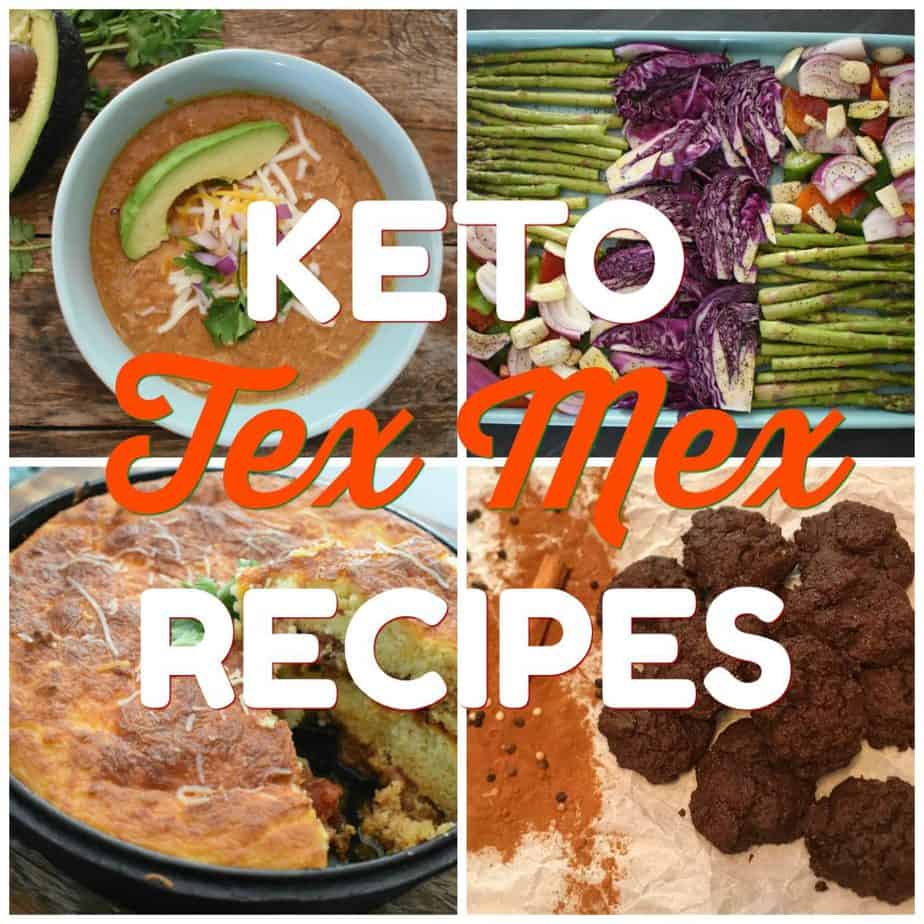 Keto Lifestyle Tip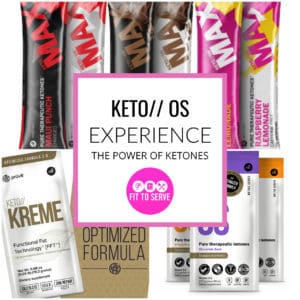 Sometimes our low carb keto lifestyle can use a little reinforcement. This is especially the case when starting a keto diet or when you hit a weight plateau.
We recommend the use of exogenous ketones as a tool to boost your ketone levels. It is not a replacement for doing well-formed ketogenic lifestyle but simply a tool to train your body to use ketones as fuel.
Keto//OS  is the brand we use and what we have shared with our local community group.
If you are not familiar with this form of supplementation I encourage you to watch this quick 4 minute explainer video and to read more about ketosis and it's benefits.
Scientific Studies On The Benefits Of Ketosis
Long-term effects of a ketogenic diet in overweight patients
Ketogenic diets and physical performance
Effects of exogenous ketones on cognition 
Dietary ketosis enhances memory in mild cognitive impairment
Ketones suppress brain glucose consumption
To learn more about the  Keto  reboot a 60 hour program that can help you reach your ketosis goals faster.
For detail information on which plan can best suit your needs read more here. 
Ready to place your Keto//OS order? If so click the button below.
Ketone Testing
If you are wanting to do a keto diet effectively, don't forget to test your ketone levels. Although ketone strips work well initially, the Gold standard is the blood ketone test.This test is taken just like the glucose test that diabetics use to track their sugar levels.
After 10 seconds the ketone meter will give you an accurate reading. Testing is not necessary in order to do a ketogenic diet, but it can serve as a powerful tool to track your ketone levels and help you see your ketosis progress.
Super Easy Chicken Keto Chili
Super Easy Keto Chicken Chili
---
Hilda Solares
Yields 12
An easy keto chicken recipe made simply in a slow cooker.
10 minPrep Time
4 hr, 30 Cook Time
4 hr, 40 Total Time
Ingredients
8 boneless skinless chicken thighs finely sliced into 1/2 inch strips
5 cloves of garlic crushed
1 large onion roughly chopped
28 oz can of crushed tomato
1 1/2 cup of water
3 ½ teaspoons of sea salt
4 tablespoons of chili powder
2 tsp ground ancho chili pepper powder
2 1/2 tablespoon of cumin powder
3 teaspoon of garlic powder
6 teaspoons of onion powder
6 ounces of cream cheese chopped into 1 inch cubes
Instructions
Slice the boneless skinless thighs into 1/2 inch strips.
Toss sliced chicken and all the other ingredients (minus the cream cheese) into the slow cooker.
Cook on the high setting of your slow cooker for one hour.
After one hour reduce your slow cooker to the low setting and allow the chili to cook for an additional 3-4 hours until the chicken is fully cooked and shreds easily when stirred.
Add the 6 ounces of cream cheese once the chili is fully cooked.
Stir the chili well making sure the chicken is fully shredded and the cream cheese is well incorporated.
Set the slow cooker to the warm setting until ready to serve.
Store leftovers in fridge or freezer.
7.8.1.2
124
https://www.fittoservegroup.com/2018/06/12/easy-keto-chicken-chili/
Nutrition
Nutrition Facts
Serving Size 1 cup
Servings Per Container 12
---
Amount Per Serving
Calories 235
Calories from Fat 108
% Daily Value*
Total Carbohydrate 7.5g
3%
---
*Percent Daily Values are based on a 2,000 calorie diet. Your daily values may be higher or lower depending on your calorie needs.