Delicious And Healthy, Low Carb Brownie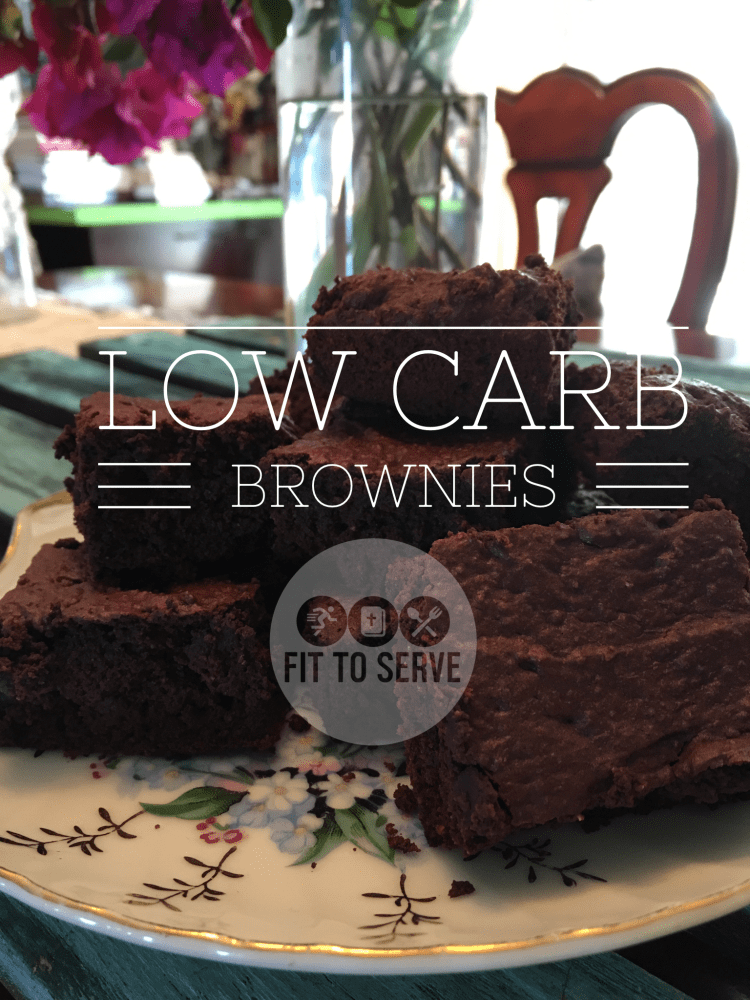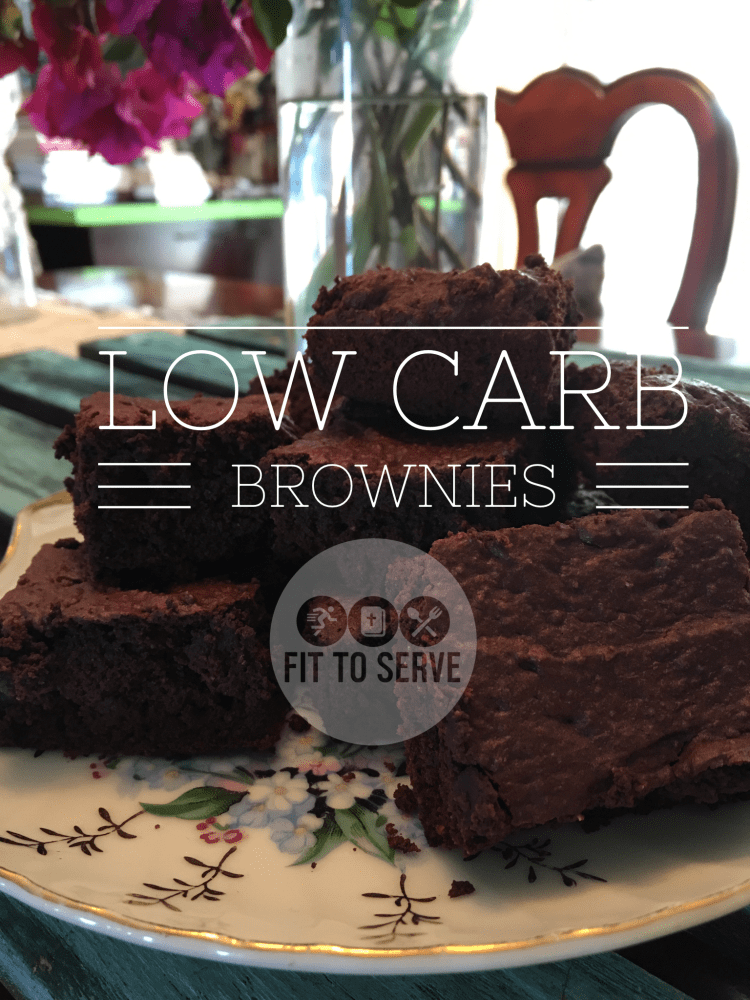 Have you ever wanted a recipe for healthy low carb brownies that actually tasted good? Great you are in for a treat. Because these low carb, sugar-free, grain-free, nut-free brownie recipe won't disappoint.
I knew I had to create a recipe for healthy low carb brownies that would also be delicious. But I had been avoiding it. Frankly, it had become a bit of nemesis for me.
I wanted a good flourless brownie but I didn't want it to me overly complicated with a bunch of ingredients I rarely used.
Just because I was now on a low carb, keto diet, didn't mean I was willing to toss ingredients in the name of trying to create a healthy recipe.
Does A Healthy Low Carb Brownie Even Exist?
Am I the only one who just can't understand the idea of putting avocados or beans in a brownie recipe? Maybe it's just me that finds it a bit, dare I say gross?
Please forgive me if I have offended you by saying this. Truth be told, I never had the guts to try one of those recipes. So I really can't judge them fairly.
But honestly, every time I would stumble on one of these recipes it would only convince me that healthy low carb brownies was just something of a unicorn.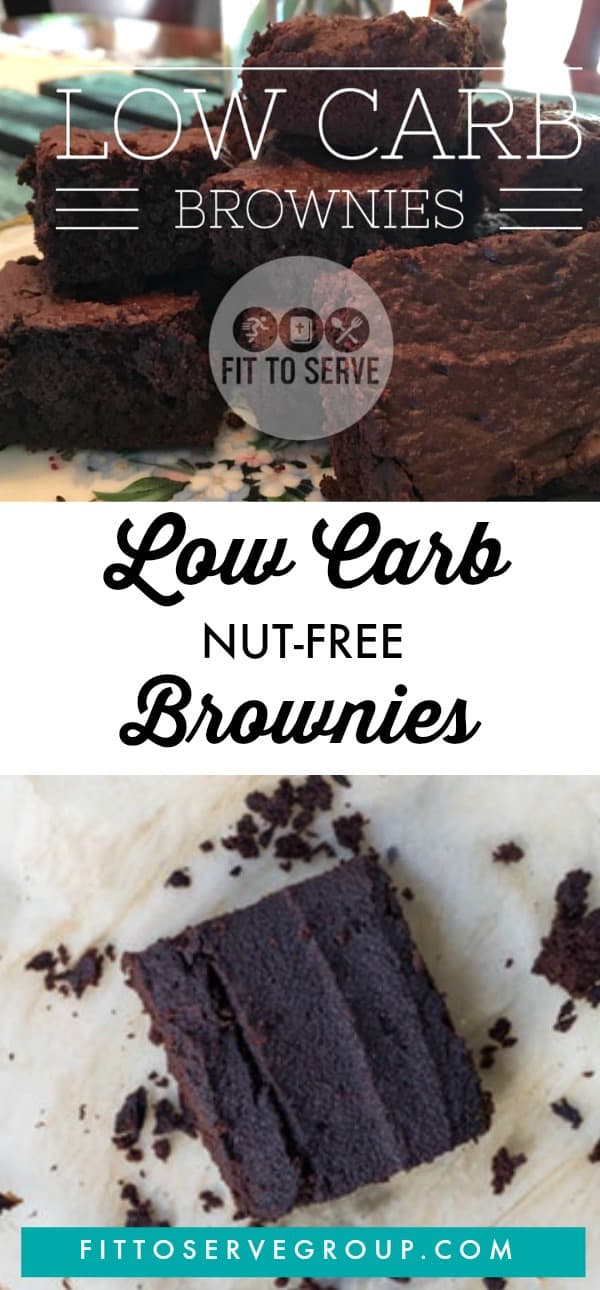 That the only place a healthy delicious brownie existed, was in a fairy-tale and was simply not possible.
My aversion to the odd ingredient brownies is the reason I think I was so reluctant to attempting to make a healthy low carb brownies.
In my mind a healthy brownie was not going to mean a delicious one. Sure it was going to have some good for you ingredients but that meant I had to trade flavor this option.
Which is why I just kept putting off the idea of even attempting to make one.
Do understand that back when I considered myself a full on carb addict, I used to make a really delicious brownie. Don't believe me? Ask my friends and family.
Ugh having to say goodbye to brownies was not an easy thing for this girl. So I had a bit of pressure. After all, I had a reputation to keep.
A Brownie Transformation
Ok so I am being a little dramatic but just wanted to give you a few reasons why I didn't even try to make healthy low carb brownies.
However, one day after a very strong craving for brownies, I went into my kitchen and began working on a keto brownie recipe.
Knowing that my regular brownie recipe had been permanently shelved meant that I had no choice but to finally make this happen.
After all, if I felt this way about some of the odd brownie recipes out there, I knew some of you also shared my hesitation.
All I can say is that I was super pleased with how this recipe turned out. What's more I decided to make my healthy low carb brownies nut-free.
This girl is fear-less. Because, not only did I create a healthy low carb brownie but I also made it nut-free. You all low carb bakers know that, that took some real guts. So I hope you appreciate my willingness to go on a ledge for you.
I knew I had a winner when our seventeen year old son said they tasted like my original recipe. You need to know my Matthew to understand what a huge compliment that was. He's probably the pickiest person that has walked this earth.
After so much trepidation I finally conquered and made a batch of healthy low carb brownies that I was proud to share.
Looking back my biggest regret was not trying sooner. Baking low-carb does not have to be complicated, it just takes a little more practice.
UPDATE:
Since my first healthy low carb keto brownie recipe, I have created other praise worthy brownie recipes. I encourage you to give these a try to and let me know which one is your favorite.
Healthy Low Carb Brownies

---

Hilda Solares

Yields 12

10 minPrep Time

18 minCook Time

28 minTotal Time

Ingredients

1/2 cup of unsalted butter melted ( 1 stick)
6 eggs
1 cup of sugar-free chocolate chips (I used the Hershey's brand)
1 cup of sugar-substitute
2 ounces of unsweetened chocolate (roughly chopped)
¾ cup of unsweetened cocoa powder
¼ cup of coconut flour
1 teaspoon of vanilla
¼ teaspoon of baking powder
¼ teaspoon of sea salt

Instructions

Pre-heat your oven 350 degrees
Melt the butter and the two ounces of unsweetened chocolate, and sugar free chocolate chips.
Stir and allow to cool to room temperature.
To a mixer add the now cooled chocolate mixture and beat in the six eggs one at a time into the batter.
Next add the sugar substitute, unsweetened cocoa powder, coconut flour, baking powder, salt and vanilla extract.
Make sure the batter is well blended, before pouring into a 12x10 well-greased baking pan.
Bake for 15 to 18 minutes. Allow to cool then cut into squares.

7.8.1.2

13

https://www.fittoservegroup.com/low-carb-brownies/
Nutrition Facts
Serving Size 12
Servings Per Container 1 slice
---
Amount Per Serving
Calories 137
Calories from Fat 117.9
% Daily Value*
Total Carbohydrate 4.7g
2%
---
*Percent Daily Values are based on a 2,000 calorie diet. Your daily values may be higher or lower depending on your calorie needs.
SaveSave
SaveSave
SaveSave
SaveSave
SaveSave
SaveSave
SaveSave
SaveSave
SaveSave
SaveSave
SaveSave