How To Make A Keto Poke Cake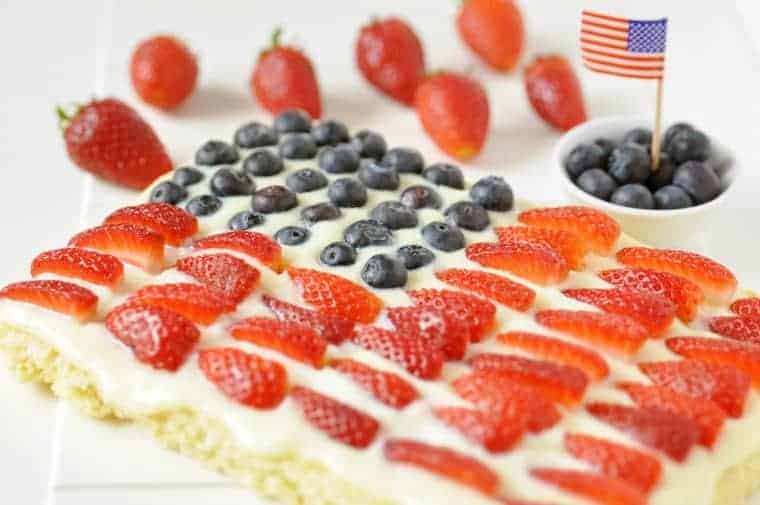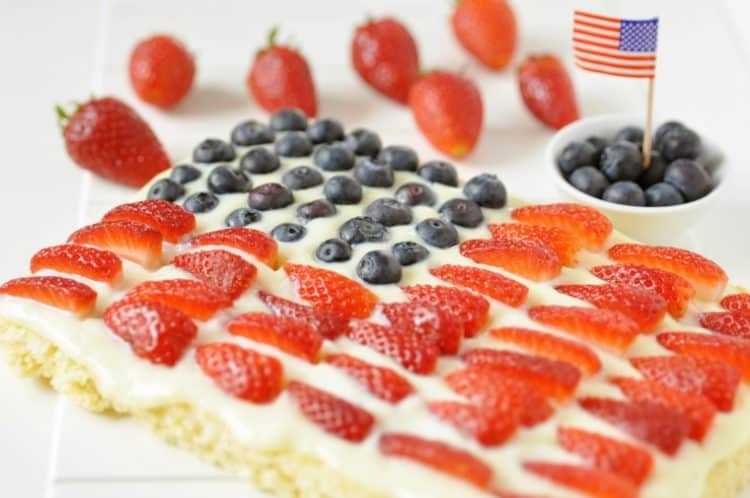 It's a recipe for Keto Poke Cake and to make it more festive I decorated it to look like the American Flag. Making it perfect for the 4th of July. 
Poke Cakes used to be all the rage in the 1970s. But that's not to say they are still not popular. In fact, a quick search will render all sorts of variations of this American classic.
Wondering what a poke cake even is? Well, a poke is simply a cake that has been poked with holes and then you fill those holes with Jello, pudding, or pureed fruit. 
It creates a lovely cake that can be customized easily. Most poke recipes start with a boxed cake but in our case, we were inspired by our  Keto Cream Cheese Pound Cake and basically doubled the recipe and then baked it in a 9×13 inch cake pan. 
You can also use our recipe for Keto Cream Cheese Coconut Flour Pound Cake if you prefer a nut-free option. In which case you simply bake your cake in a 10×10 inch baking pan because this recipe makes a bit of a smaller cake. 
In case you don't know I have a complete list of Keto Cakes that any cake lover doing keto would enjoy exploring. 
Keto Poke Cake

As enticing as a poke cake is, if my family was going to enjoy a poke cake, it would have to be a low carb poke cake. And what better time to share this recipe than for the 4th of July?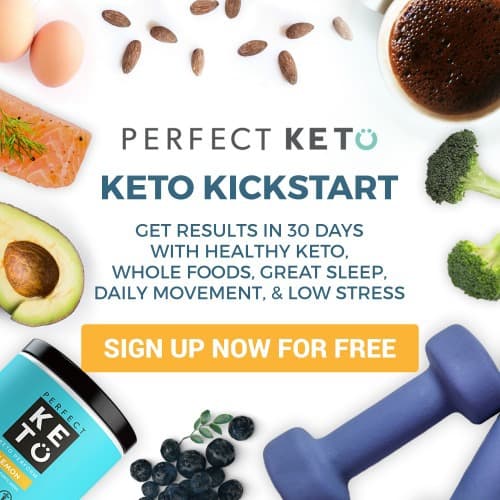 Summer should be the perfect time to relax and enjoy each other's company, but our fast-paced schedules can sometimes hinder what should come naturally. Thankfully, we get to push the pause button in the middle of the summer to celebrate our nations birthday.
The 4th of July brings a much-needed break and an opportunity to recharge our batteries with family and friends. Nothing brings people together like sharing a meal, which is why I am sharing this low carb poke cake with you.
Beautiful things happen when we slow down enough to engage in meaningful conversations around food.  So many of my greatest memories can be traced back to the holiday table.
While holidays can be filled with fun opportunities, they can spell disaster if you are trying to lose weight or simply eat healthy. Thankfully, on a low carb diet, it's easier to stay on course by simply doing a little planning ahead of time.
I love sharing my low carb keto dishes when invited to a BBQ or gathering.
Can you think of anything more special than a beautiful, delicious low carb poke cake in the form of an American flag?  Most people are surprised to see that we don't feel deprived on this diet.
Not an American? No problem, just decorate the top of your cake with your choice of berries. I promise you that this cake will be the highlight of the meal. 
Disclosure: Some of the links below are affiliate links, meaning at no additional cost to you, I will earn a commission if you click through and make a purchase. 
How To Make A Keto 4th of July Poke Cake
The first step in making a Keto 4th of July cake is to determine if your cake is going to be an almond flour cake or a coconut flour cake. The recipe included is for the almond flour version. Instructions are given in the recipe card in case you prefer a nut-free option.
Since this is a sugar-free poke cake the gelatin needs to be a sugar-free option. I opted for Jello Strawberry Gelatin 
Some important tips to keep in mind when making this keto poke cake is to make sure that you allow your cake to fully cool before poking. If you poke the cake to soon it can cause the cake to fall apart.
When adding the gelatin to the cake that has already been poked, make sure to allow the gelatin to set slightly before pouring over the cake. Although that's not necessary when making a traditional poke cake, I feel that it makes a difference when making a keto one. 
I sure hope you will give this recipe a try. Once you do, make sure you remember to tag us on Instagram and Facebook. It's what keeps this girl encouraged to keep sharing and perfecting her recipes.
Also, make sure you check out our Amazon Store for recommendations. You might be surprised by how many great keto options are at your disposal.
Favorite Keto Tip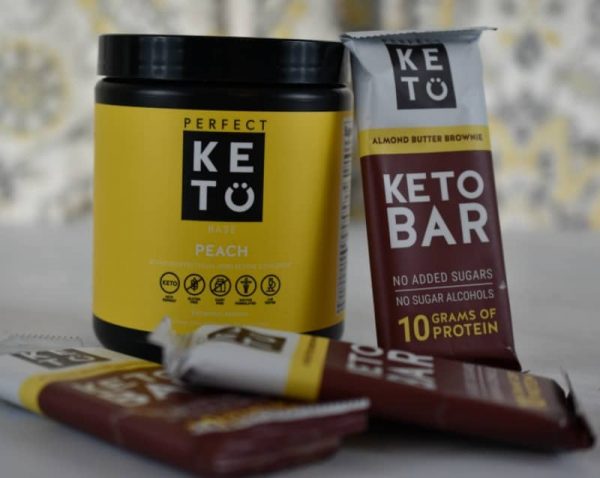 We are true believers in using keto-friendly supplements to raise your ketone levels. This includes exogenous ketones. By using exogenous ketones you will naturally elevate your ketones allowing you to enter into ketosis more quickly.
Being in a deeper level of ketosis will help reduce your appetite, carb cravings, and give you lasting energy.  It's been our experience that the use of exogenous ketones helps make the low carb keto lifestyle a viable sustainable option.
Honestly, it's like having willpower in a cup.  Learn more about the science behind both exogenous and endogenous ketones and have your questions answered from a doctor's perspective.
Make sure you also pick up your free and complete guide to understanding ketosis. Then begin the ketosis diet easily with this Start-up Guide to the Ketosis Diet.
Wondering which foods you should avoid when doing Keto? This Keto Food Guide will assist you in doing the Keto Diet correctly.
You can now stay the course long term with this amazing supplement. To be able to have ketosis on demand is simply a game-changer.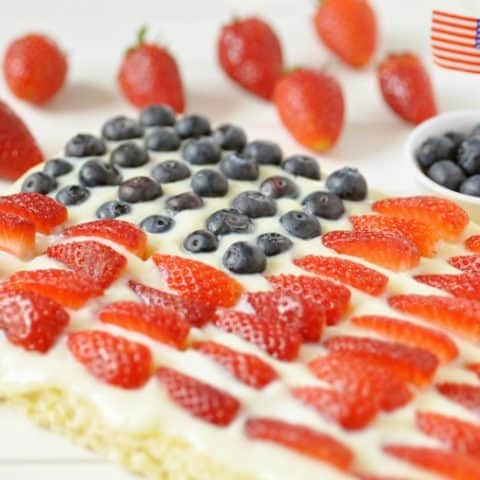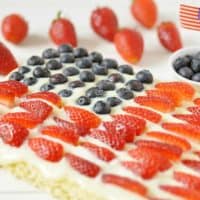 Keto Poke Cake
Cook Time:
1 hour
10 minutes
Total Time:
2 hours
10 minutes
It's a recipe for a keto poke cake. Not only is it delicious but it's decorated in the form of an American flag making it the perfect addition to the 4th of July holiday table.
Ingredients
Cake
2 tsp baking powder
1/4 teaspoon of sea salt
8 eggs
8 ounces of softened cream cheese
1/2 cup of softened butter
1 tsp of vanilla
Gelatin
1 cup boiling water
1 cup ice water
Whipped Topping 
1 1/4 cups heavy whipping cream
¼ cup of softened cream cheese
4 teaspoons of sugar substitute
Strawberry & Blueberry Topping:
1 pint of fresh blueberries
2 pints of fresh strawberries sliced in half
Instructions
Preheat oven to 350 degrees
Measure and set aside the almond flour, baking powder, sea salt.
In a mixing bowl mix using an electric mixer set to high beat the butter, cream cheese, sugar substitute and vanilla until well incorporated.
Next add the eggs one at a time mixing well after each egg addition as well as the vanilla extract.
Then add all the dry ingredients into the mixing bowl and mix until well combined.
In a well- greased 9" x 13" cake pan bake cake for 35 to 45 minutes or until golden brown on top. Allow cake to cool completely.
While the cake is cooling, prepare the gelatin according to the directions on the box using ice water.
Allow the gelatin to set in the fridge slightly, for about 30 minutes. The gelatin should still be loose and only just beginning to set. It should still be pourable.
Then poke the entire surface of the cake every 1/2 inch with a skewer or fork. Slowly pour and spread the gelatin over the entire cake. Ensuring that the cake soaks up all the gelatin.
Allow the cake to chill in the refrigerator for at least 2 hours to completely set.
While the cake is setting make the whipped topping by combining the heavy whipping cream, sugar substitute and softened cream cheese. Beat on high using an electric mixer until soft peaks form. The addition of the cream cheese will help stabilize the whipping cream.
Once the cake has been fully chilled you can then top the cake with the whipped topping. Making sure to spread evenly across the surface of the cake.
Decorate your poke sliced strawberries and blue berries in a flag pattern. Using the blueberries to represent the stars and the strawberries to represent the stripes.
Nutrition Info: (per Serving) 300 Calories, 22.5g Fat, 5.1g Total Carbs (2.5 g Fiber), 6.2g Protein
Recommended Products
As an Amazon Associate and member of other affiliate programs, I earn from qualifying purchases.
Nutrition Information:
Yield:

30
Serving Size:

1
Amount Per Serving:
Calories:

300
Total Fat:

22.5g
Carbohydrates:

5.1g
Fiber:

2.5g
Sugar:

1.9g
Protein:

6.2g
SaveSave
SaveSave
SaveSave
SaveSave
SaveSave
SaveSave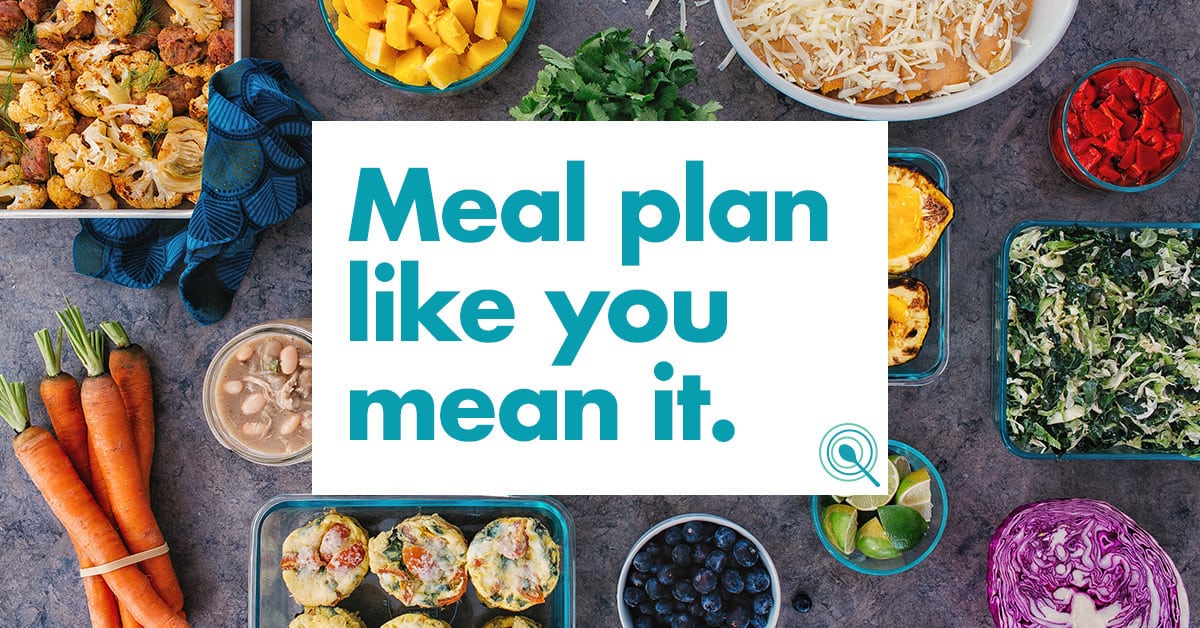 SaveSave
SaveSave
SaveSave