Looking for a keto blue cheese dressing/dip recipe that's easy to make and tastes delicious? With just a few simple ingredients, you can whip up a batch of this creamy, tangy dressing that's perfect for salads, veggies, or even dipping your favorite keto chicken wings!
Making your own dressing using low-carb ingredients is so much more flavorful and healthier than store-bought dressings that are usually loaded with sugar and manmade vegetable oils.
The good news is that it's also super easy to make.
In fact, this low-carb blue cheese salad dressing takes less than 10 minutes to make and has only 1.2 g net carbs per two-tablespoon serving.
Keto Blue Dressing

This keto dressing recipe also makes a delicious blue cheese dip, making it a simple recipe that you'll want to add to your meal plan prep and make often.
Whether you are looking for great dressing to enjoy during the week or a special option, you want to impress your guests when hosting a dinner party.
As a fan of blue cheese, you'll be proud to serve this to your family as a way to make a boring salad more exciting and their favorite veggies even tastier!
Ingredients Needed For A Homemade Keto Blue Cheese Dressing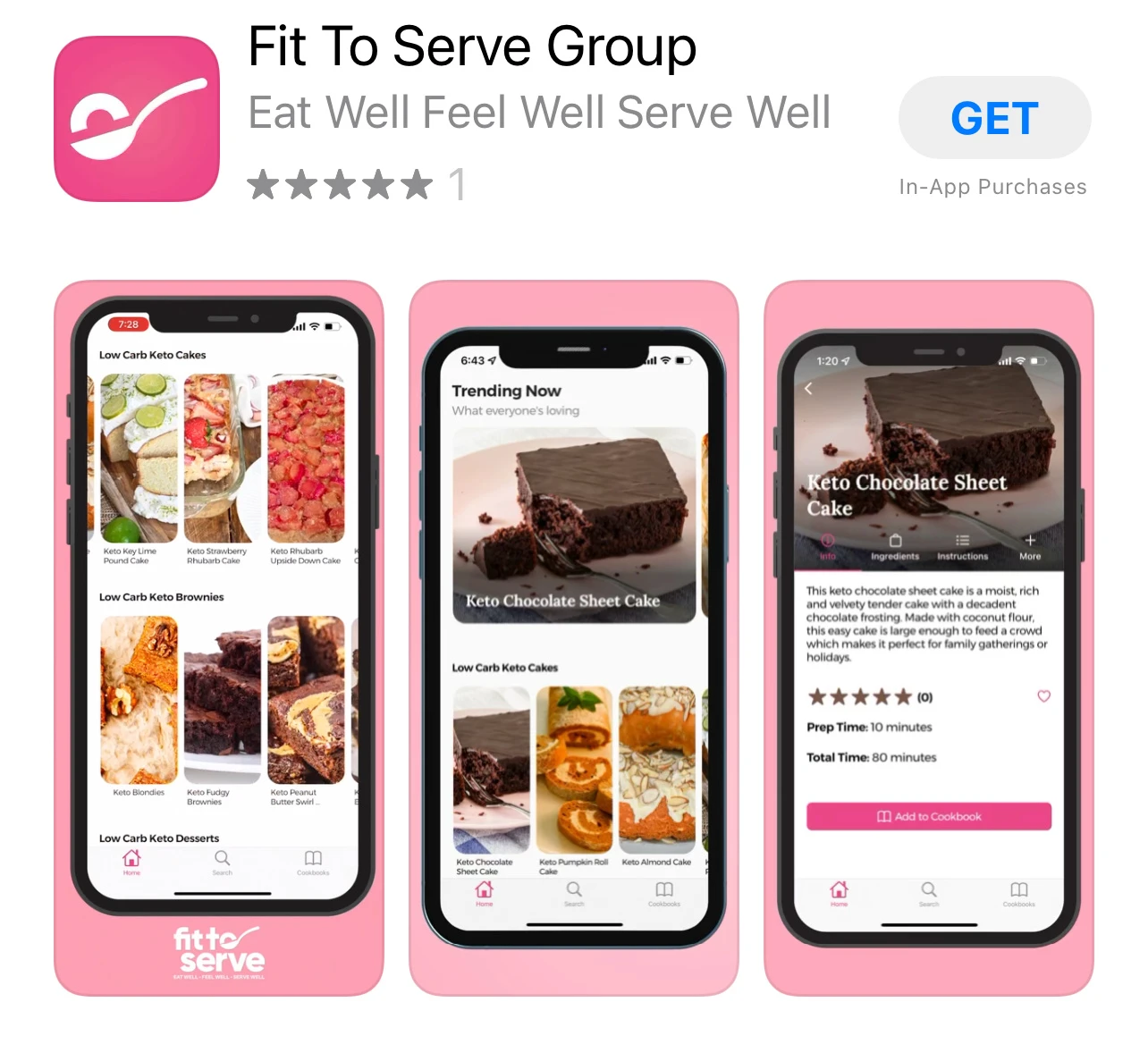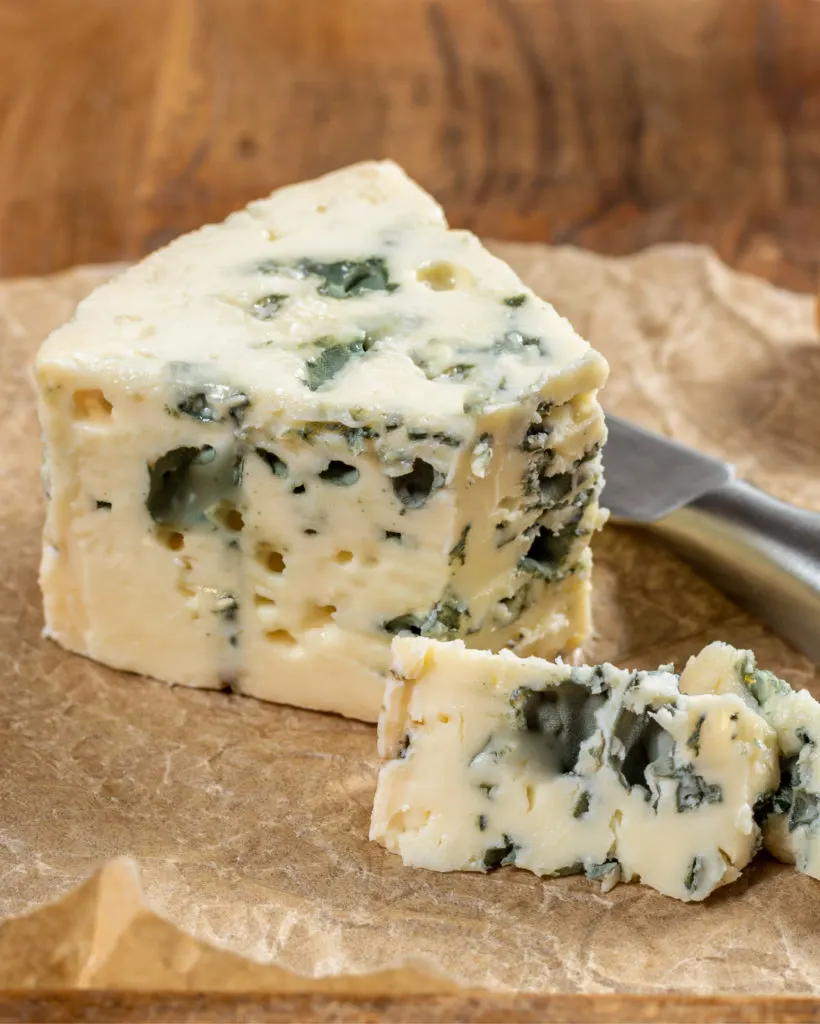 Disclosure: Some of the links below are affiliate links, meaning at no additional cost to you, I will earn a commission if you click through and make a purchase.
The following are all the simple ingredients you'll need to make this blue cheese dressing/dip. Note that the full printable recipe card is at the bottom of the page, including the full nutritional data.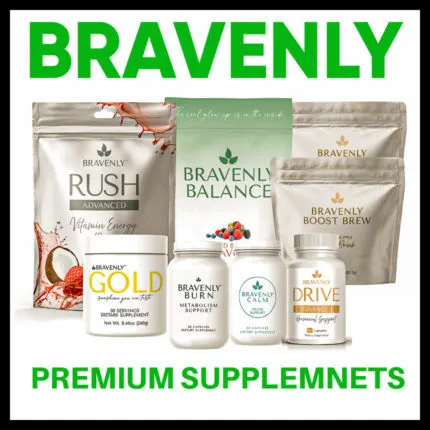 Blue cheese, crumbled
Full-fat mayonnaise, I like using an avocado oil-based one.
Sour cream or full-fat Greek yogurt
Lemon juice
Brown mustard
Heavy cream
Garlic cloves, minced
Red onion, finely chopped
Salt
Black pepper
Fresh parsley, finely chopped
How To Make A Keto-Friendly Blue Cheese Dressing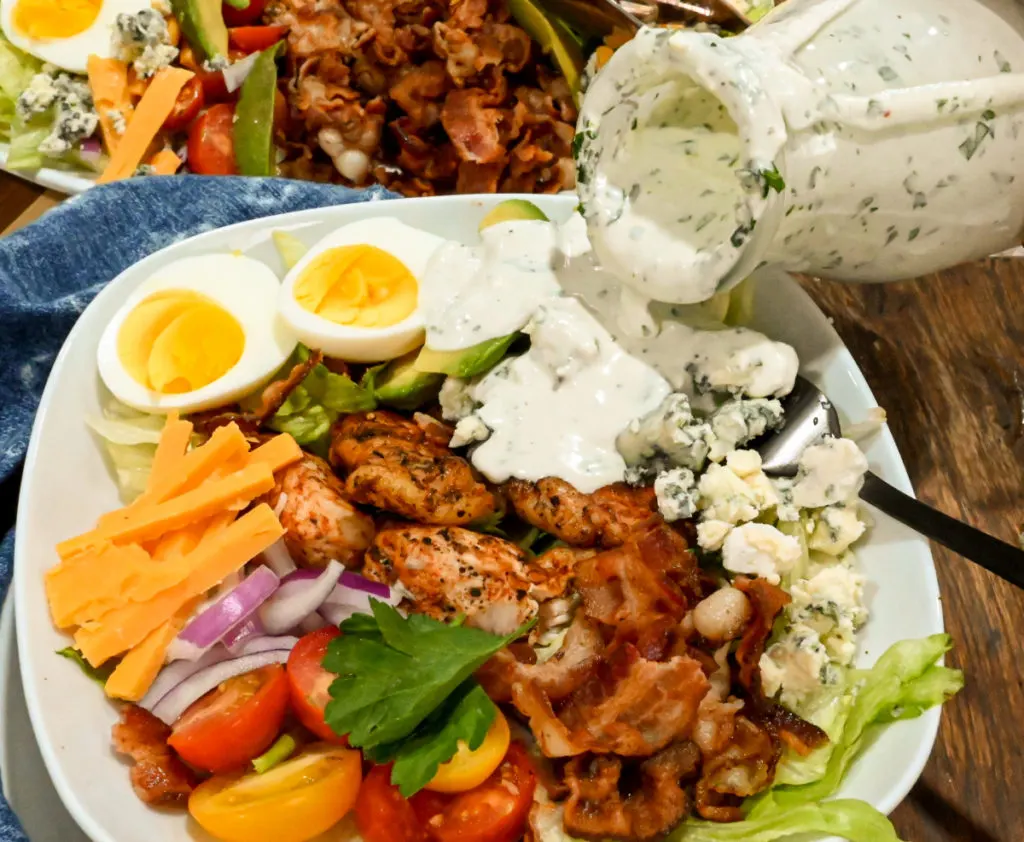 The base of this creamy dressing uses a combination of full-fat mayonnaise and sour cream. You could swap the sour cream for full-fat Greek yogurt if this is your preference.
To add some bold flavor to the dressing, I use a combination of ingredients. First, I add some lemon juice to give the dressing a tangy kick.
Next, I add some prepared brown mustard and Worcestershire sauce. These two ingredients provide a savory, slightly sweet flavor that complements the creaminess of the base.
For some extra depth of flavor, I added some minced garlic and finely chopped red onion.
Finally, I add in some freshly cracked black pepper and chopped parsley to round out the flavor profile.
To make this blue cheese dressing, you'll need to combine in a large bowl the full-fat mayonnaise, sour cream, lemon juice, brown mustard, Worcestershire sauce, heavy cream, garlic, red onion, salt, pepper, and parsley.
Then just whisk all ingredients together until thoroughly combined.
Storing Your Homemade Blue Cheese Dressing
As someone who loves making homemade dressings and dips, I know how important it is to store them properly to ensure they stay fresh and delicious for as long as possible.
When it comes to this blue cheese dressing, there are a few things you should keep in mind to ensure it stays fresh and flavorful.
First and foremost, it's essential to store your homemade blue cheese dressing in an airtight container.
This will help prevent any air from getting in and potentially spoiling the dressing. I like to use a glass jar with a tight-fitting lid, like a large mason jar, but any airtight glass container will do.
Once you've transferred your dressing to an airtight container, make sure to store it in the refrigerator. This will help keep it fresh for up to two weeks.
It's important to note that the dressing may thicken slightly as it chills, but simply give it a good stir before using and it should be good as new.
If you find that your dressing has separated or become too thick after being stored in the refrigerator, simply give it a good shake or stir to recombine the ingredients.
Ways to Use This Keto Blue Cheese Dressing/Dip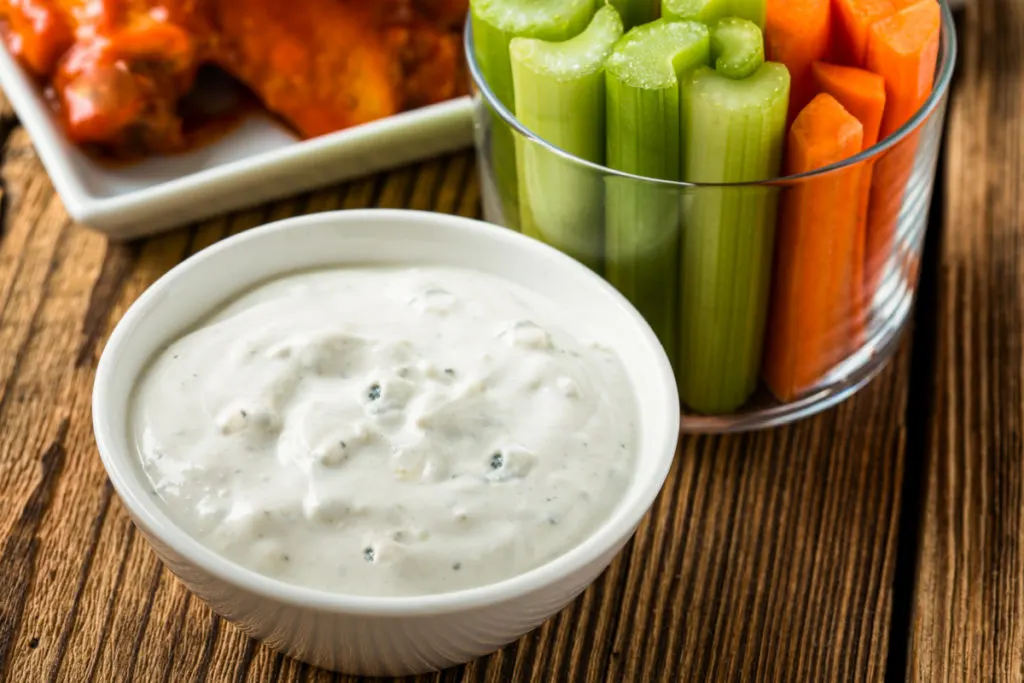 The following are some ways to use this recipe:
Dressing For Salads
As a fan of salads, I love using this recipe as a topping for my salads. It adds a tangy flavor to any salad, making it more delicious and satisfying.
It's the recipe I used for our keto Cobb salad or wedge salad, where the creamy blue cheese dressing complements the salad ingredients perfectly.
As a Dipping Sauce For Raw Vegetables
This blue cheese dip is also great for dipping raw low-carb vegetables like celery, cucumber, and bell peppers.
It's a delicious way to add some extra flavor to your veggies while sticking to your keto diet.
Chicken Wings Dipping Sauce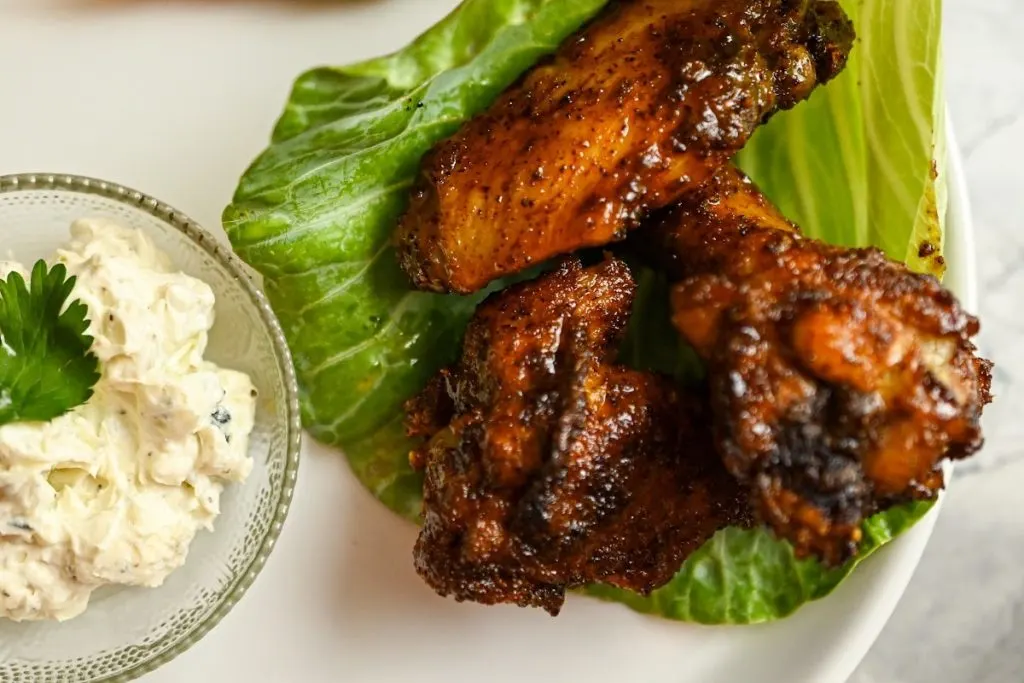 If you're a fan of chicken wings, this keto blue cheese dressing is the perfect dipping sauce.
It's creamy and tangy and adds a delicious flavor to your wings. You can also use it as a topping for your wings, adding some crumbled blue cheese on top for an extra kick.
Tag Us
Whether you're following a ketogenic diet or looking for low-carb recipes, this keto-friendly blue cheese dressing is a must-try.
It's packed with flavor and healthy fats, making it the perfect addition to any meal or snack. Give it a try today and see how delicious and easy it is to make!
And once you do, make sure you remember to tag us on Instagram and Facebook, and Pinterest.
Also, check out our Amazon Store for our recommendations. You might be surprised by how many great keto options are at your disposal.
Grab Our Books!
In case you don't know, we have two books for you, Essential Keto Bread and Essential Keto Desserts, both inspired by your requests over the years.
It's our prayer these keto cookbooks will help make keto a delicious breeze for you.
Join Our Jesus And Keto Movement!
Randy and I came to the keto diet looking at it from a Christian perspective; it's the filter we choose to see from.
When we decided to combine our Christian faith and the keto diet, we did so in hopes of finding lasting transformation.
To say we needed God's intervention is putting it mildly. When we followed the Holy Spirit's lead to embrace the ketogenic diet and combine it with our faith, we got on the path to real transformation.
If you are looking for a Christian group that is using the keto diet to transform their lives, we invite you to join our Private Facebook Group and see if it's not the key you have been missing.
Be sure to request our FREE Jesus and Keto E-Book (First 7 Days). We hope it blesses you.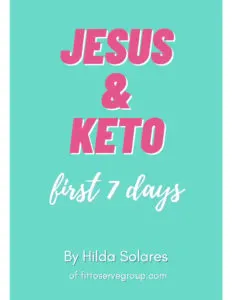 Fittoservegroup Keto App
Looking for a fast way to access our keto recipes? We got you covered. There's an app for that. Yup, there's a Fit To Serve Group App, and it's going to make your keto diet a delicious breeze!
Access hundreds of recipes that are all sugar-free, gluten-free, and keto-friendly.
Enjoy early access to recipes before they go live on the website. Plus, bonus recipes that are exclusive to the app. Make your own personal cookbooks that you can use to organize your favorite recipes.
Search recipes by title, ingredients, keywords, and categories, and of course, every recipe shows complete nutritional facts.
Get the Fit to Serve Group App for easy-to-follow keto recipes made with easy-to-source ingredients.
The app is loaded with hundreds of yummy recipes for breakfast, lunch, dinner, snacks, and even desserts!
Learn more by visiting our Fit To Serve Group App Page.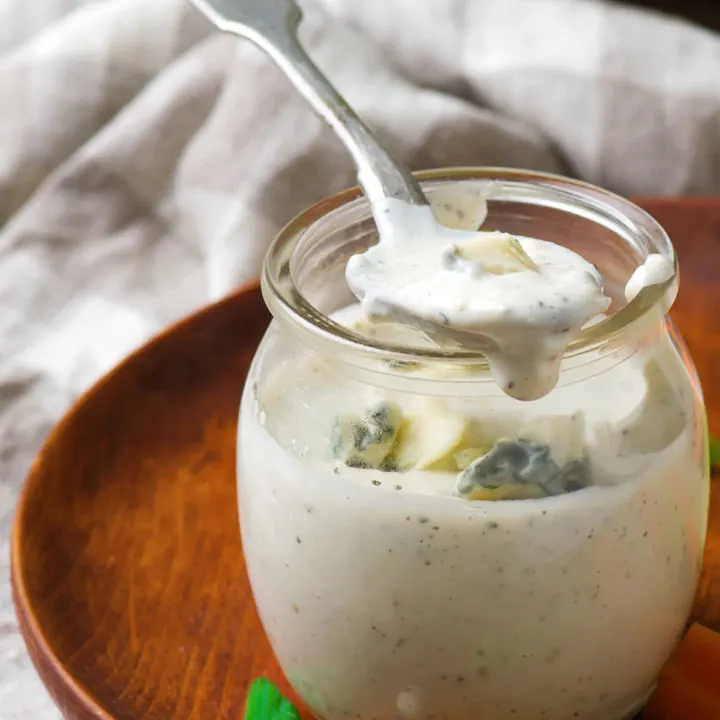 Keto Blue Cheese Dressing
This recipe for homemade blue cheese dressing is a deliciously creamy, keto-friendly dressing made with wholesome, easy-to-source ingredients.
Ingredients
6 ounces of blue cheese, crumbled
1/3 cup of full-fat mayonnaise
1/3 cup of sour cream
3 tablespoons of lemon juice
2 teaspoons of brown mustard
3 teaspoons of Worcestershire sauce
1/3 cup of heavy cream
2 garlic cloves, finely minced
1/4 cup of finely chopped red onion
1/2 teaspoon of salt
1/2 teaspoon of freshly cracked black pepper
3 tablespoons of finely chopped fresh parsley
Instructions
In a large bowl, combine the mayonnaise, sour cream, and crumbled blue cheese. As you whisk these ingredients together, the blue cheese will break down into small, pieces into the dressing.
Next, add the minced garlic and finely chopped red onion to the bowl. Then add the lemon juice, brown mustard, Worcestershire sauce, and salt and pepper.
Lastly, whisk in the finely chopped parsley.
Store the blue cheese dressing in an airtight container for up to two weeks in the refrigerator.
Notes
This makes a thick creamy dressing, but you can quickly thin it out by adding 1/4 cup more heavy cream.
A serving is approximately two-tablespoons
Nutrition Information:
Yield:

8
Serving Size:

1
Amount Per Serving:
Calories:

140
Total Fat:

12.2g
Saturated Fat:

5.8g
Cholesterol:

27mg
Sodium:

460mg
Carbohydrates:

1.2g
Net Carbohydrates:

.2g
Fiber:

.2g