These Keto brown butter chocolate chip cookies are everything great about traditional chocolate chip cookies with the incredible flavor of brown butter. Filled with sugar-free chocolatey goodness and rich nutty, butter flavor, these are sure to become a new favorite.
You'll find it hard to believe it after trying them but these delicious cookies are not only keto-friendly, but also sugar-free, grain-free, and gluten-free! Oh, and did I mention they're also only 2.5 carbs each??
You can make these keto brown butter chocolate chip cookies as an after-school snack, a small treat, or my personal favorite use them to make a keto ice cream sandwich!
I promise you're gonna love these keto chocolate chip cookies with a twist.
If you're a brown butter lover like me, you'll definitely love my other keto brown butter recipes such as keto brown butter donuts. Or my family's favorite, keto brown butter cake.
I also have a great collection of keto cookies that I'm absolutely sure you'll love! It's jam-packed with all my low-carb, sugar-free cookie recipes waiting for you to try them out!
Keto Brown Butter Chocolate Chip Cookies
What makes these keto brown butter chocolate chip cookies so great is that they start with a base made with both almond and coconut flour that creates the perfect texture. Add brown butter to the mix and you've got a real winner!
The browned butter adds an extra dimension of richness to these cookies that will have you coming back for more!
These keto cookies are also strong enough to stand up to being used for keto ice cream sandwiches! I love to use them with whichever favorite keto ice cream I have on hand. It makes for an extra special treat that's simple and easy to prepare ahead for a gathering. You can set up an ice cream sandwich-making station and let your guests have fun preparing their own dessert!
A delicious keto dessert plus a fun activity makes for a great party and memory!
How To Make Keto Brown Butter Chocolate Chip Cookies
Disclosure: Some of the links below are affiliate links, meaning at no additional cost to you, I will earn a commission if you click through and make a purchase.
The great thing about these sugar-free brown butter chocolate chip cookies is that they're pretty simple to make! The brown butter takes a little more time to make and the recipe requires a brown sugar substitute and unflavored gelatin but making them is still very easy.
I know that might sound intimidating but I promise it's worth the little bit of extra time and ingredients you might not have on hand. These keto chocolate chip cookies are seriously delicious and it's really thanks to the brown butter.
It adds a richness and depth that's so perfect for a keto chocolate chip cookie.
The keto cookies come together like most, by first creaming together the (brown) butter and sugar substitute. Then add in the eggs one at a time, combining well after each egg.
Next, you'll add the unflavored gelatin and the rest of your dry ingredients. Once your dough forms, you can mix in your sugar-free chocolate chips, scoop the dough using a cookie scoop and drop them on a parchment-lined baking sheet and bake for 12 to 15 minutes. Allow them to cool slightly and enjoy!
How To Brown Butter
Now, we've talked about brown butter before here and if you're not familiar with my keto brown butter cake you're missing out! This recipe very quickly became my family's new favorite keto pound cake and is still the reigning champ!
Making browned butter is really so much easier than you may think. It's really as simple as cooking your butter using a pan that is stainless-steel so that you can see the bits of browning start to form at the bottom!
Then you'll simply let the butter cook on medium-high heat until it begins to bubbles. After 2 minutes or so, you'll start to see the brown bits of deliciousness starting to form on the bottom of the pan.
Remove from the heat and continue to stir until the butter begins to lightly brown to a golden amber color. Allow to cool and harden completely.
I recommend making your brown butter the day before to make it easier on time but you can definitely make it the same day. It should take about an hour or 2 to solidify in the refrigerator, so make sure to plan accordingly.
The Best Sweetener For Sugar-Free Brown Butter Cookies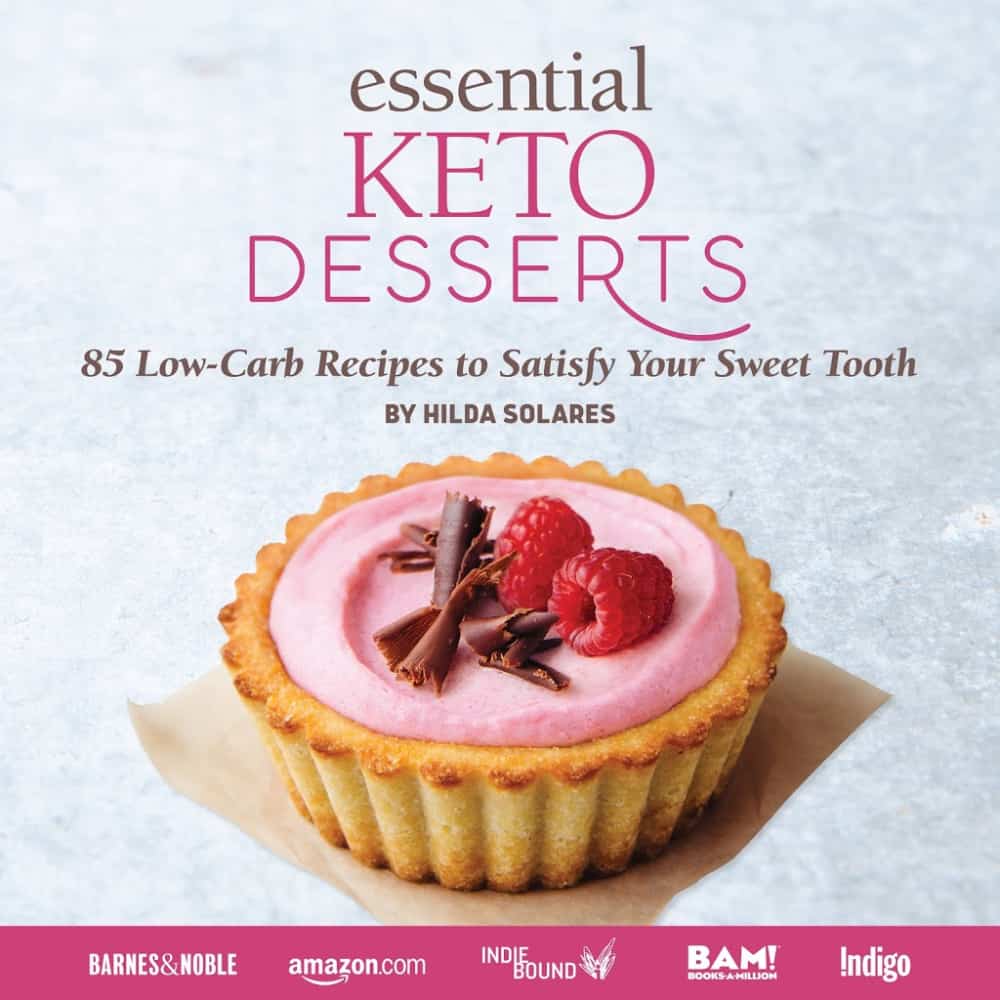 As far as which sugar substitute to use for these keto brown butter chocolate chip cookies, I have a few recommendations since this recipe calls for both brown and regular sugar substitutes.
Lakanto Monk Fruit is my favorite since the texture and flavor are what I have found to be the closest to real sugar and because the flavor fools your taste buds like nothing else I've found in the market.
I am recommending you use their brown sugar substitute in this recipe, although you can use their white granulated sweetener exclusively it will not have the same depth of flavor.
Having said that, I'm also partial to the brand Swerve brown sugar which is an erythritol blend. Similar to Lakanto it uses sugar alcohols and has a 0 % impact on blood sugar.
You could also use the stevia and erythritol-based brand Pyure if you prefer to use a stevia-based sweetener. But Pyure does not make a brown sugar substitute.
Due note, that if this is your pick make sure you reduce the amount called for in the recipe by half since it's a much sweeter option.
You will need also need a sugar-free maple syrup for this cookie recipe. Thankfully, Lakanto has a great one!
Sugar-Free Chocolate Chip Options
When it comes to choosing which chocolate chips to use in these low-carb brown butter chocolate chip cookies I personally love Lily's semi-sweet chocolate chips for their lovely chocolate flavor and melting point.
If you prefer a more intense chocolate flavor you could also use Lily's dark chocolate chips, either one works beautifully and gives consistent results.
But if you can't get your hands on Lily's chocolate, you can also use Hershey's sugar-free chocolate chips. However, in this case, the chocolate flavor is not as rich.
Another nice sugar-free option is ChocZero's Dark Chocolate Sugar-free Chips. As you can see you have several options that will keep the carbs low enough for you to enjoy.
What You'll Need
The following is a list of materials and ingredients you will need to bake your keto brown butter chocolate chip cookies:
You can read more about my keto baking tips to assist you with all of your baking needs with keto-friendly ingredients.
Tag Us
I sure hope you give these, keto, low carb, gluten-free brown butter chocolate chip cookies a try. Because if you loved my other keto cookies then I'm sure you'll love these!
And if you're a fan of recipes that feature chocolate chips, then also check out our traditional keto chocolate chip cookie recipe.
Once you do please remember to tag us with your pictures on Instagram and Facebook. It's what keeps this girl encouraged.
Grab Our Books!
In case you don't know we have authored two books for you, Essential Keto Bread and Essential Keto Desserts both inspired by your requests over the years. It's my prayer these keto cookbooks will help make keto a delicious breeze for you.
Join Our Jesus And Keto Movement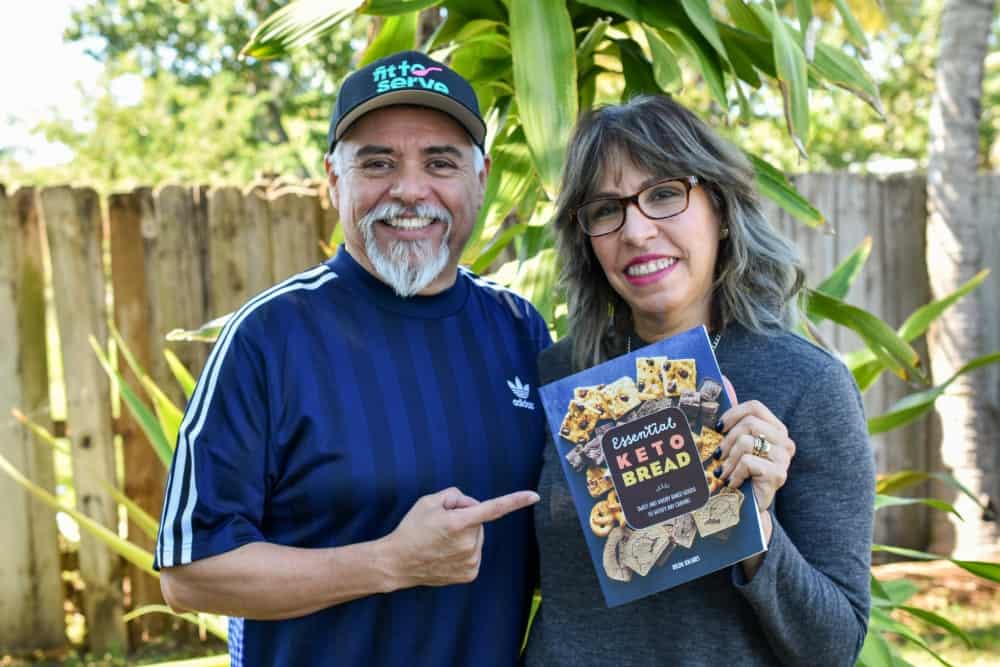 Looking for an online support system to help you stay the course on keto?
As a family, we came to the keto diet looking at it from a Christian perspective. As believers, we live our lives supported by God's grace.
So when the Holy Spirit led us to combine our Christian faith and the keto diet, we did so in hopes of finding lasting transformation.

When we followed the Holy Spirit's prompting to we got on the path to real transformation. Knowing firsthand the benefits of this decision we have created a closed Christian group that is using the keto diet to transform their lives. We invite you to join our Private Facebook Group and see if it's not the key you have been missing.
Favorite Keto Meal Planner
If you've been looking for an easy way to meal plan, consider checking out my review on Real Plans.
By using a keto meal planner you will free up your time by streamlining the process. I hope you agree with me that the last thing anyone needs, is to spend hours attempting to put a meal plan together.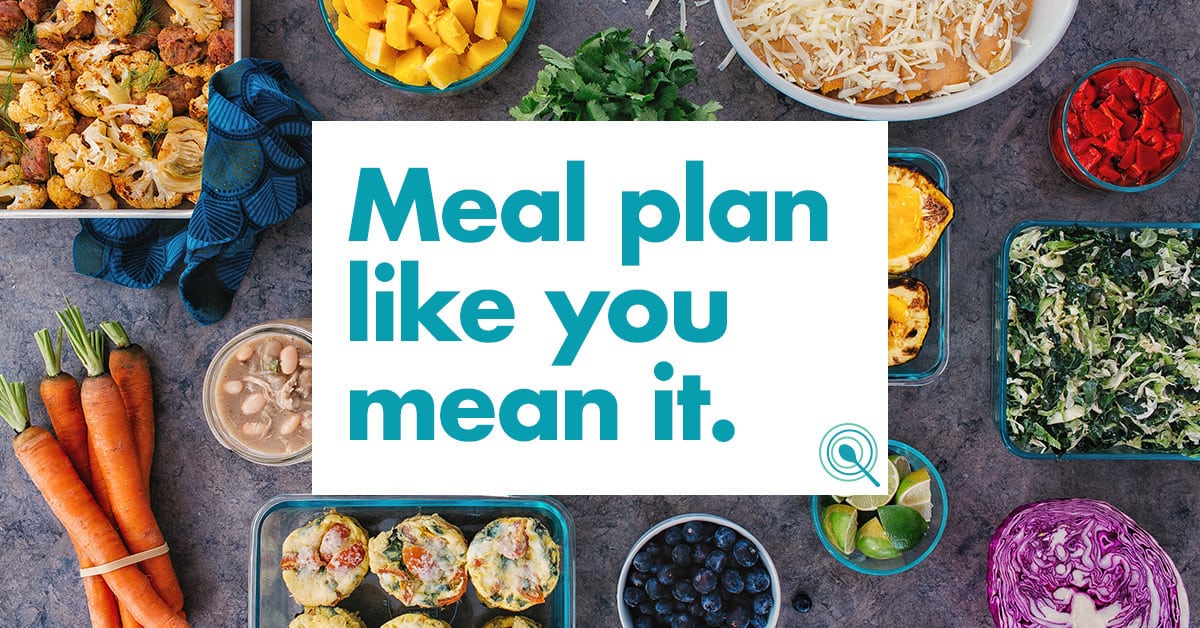 Real Plans will finally put an end to frustrating hours of trying to create healthy meals. After all, we all know how challenging it can be to meet the demands of our full lives.
I love how Real Plans understands that the average busy person has no clue how to meal plan successfully, let alone consistently. Plus you can even use our Keto Recipes to form to create your weekly meal plans.
Keto Brown Butter Chocolate Chip Cookies
These keto brown butter chocolate chip cookies make the perfect recipe for any occasion. The extra step of browning the butter is worth the delicious nutty flavor it provides. Whether you are wanting a low-carb treat for yourself or a healthy snack for the kids.
Ingredients
Keto Chocolate Chip Cookies
¼ cup of coconut flour
2 teaspoons of baking powder
3/4 cup of butter (1 1/2 sticks) browned and allowed to firm
2 large eggs
1 cup of sugar-free chocolate chips
Instructions
Pre-heat oven 350 degrees
Line a cookie sheet with parchment paper
In a small saucepan, preferably a stainless steel pan brown the butter for the cake over medium heat making sure to stir constantly. The butter will begin to foam and bubble and after 2-4 minutes and you should begin to see brown bits on the bottom of the pan. At this point remove from the heat immediately and continue to stir until the butter begins to lightly brown to a golden amber color.
Transfer the brown butter to the refrigerator and allow the butter to become opaque and solid, this can take up to two hours.
Once the butter is solid bring it to room temperature about 20 minutes so that it softens.
In a large bowl beat the room temperature butter, sugar substitutes, and tablespoon of sugar-free pancake syrup.
Mix until light and fluffy.
To this mixture add the eggs one at a time and beat well.
Then sprinkle the gelatin powder and combine well.
Next mix in the almond flour, coconut flour, baking powder, and salt.
Lastly, add the sugar-free chocolate chips, and walnuts.
Drop the dough by heaping tablespoons and space about 2 inches apart. Flatten the cookie slightly.
Bake the cookies for 12-15 minutes.
Store leftovers in the refrigerator for up to 5 days or freeze for up to 3 weeks.
Recommended Products
As an Amazon Associate and member of other affiliate programs, I earn from qualifying purchases.
Nutrition Information:
Yield:

16
Serving Size:

1
Amount Per Serving:
Calories:

256
Total Fat:

10.2g
Saturated Fat:

7.4g
Cholesterol:

48mg
Sodium:

78mg
Carbohydrates:

4.6g
Net Carbohydrates:

2.5g
Fiber:

2.1g
Sugar:

0.9g
Protein:

4.1g
Did you make this recipe?
Please leave a comment on the blog or share a photo on Instagram