These keto ham and cheese drop biscuits are the perfect breakfast food or snack. They're buttery, cheesy, low in carbs, and so delicious! Because they are drop biscuits they're quick and easy to whip up whenever you like!
Filled with diced ham and shredded cheese and brushed with melted butter, they're almost impossible to resist. They're incredibly easy and ready to eat in under 30 minutes!
What's not to love? Serve them on their own, with eggs for breakfast, or as a side with dinner!
If you're a biscuit fan, then you'll also love our Red Lobster copycat keto cheesy biscuits recipe too! And if you're looking for something sweet, we also have a recipe for keto blueberry biscuits that you must try!
In fact, you should just make it a point to visit our entire keto bread recipes for many more options. Because who can't use more low-carb bread?
Keto Ham And Cheese Drop Biscuits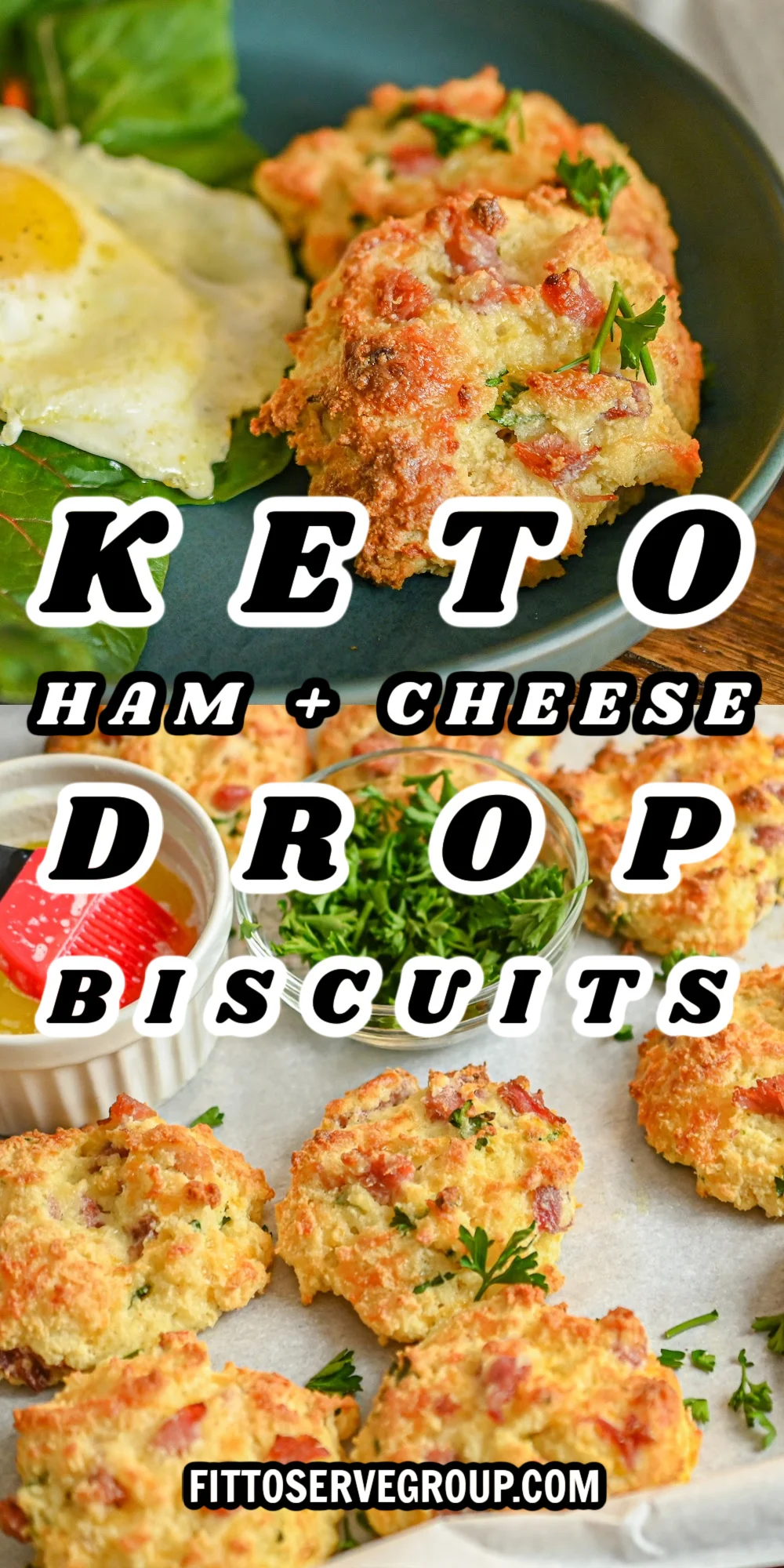 If you thought that adopting a keto lifestyle would mean you couldn't enjoy biscuits anymore, I'm happy to deliver the news that you absolutely can!
Our mission is to make sure that you can still enjoy all of your favorite foods, such as biscuits, without spiking your blood sugar.
This recipe for low-carb ham and cheese biscuits is so incredibly simple and straightforward that anyone can make them, regardless of their skill level in the kitchen!
It's also a great option to use leftover holiday keto ham. So if you have some ham left be sure to plan on making these biscuits. They would be perfect as a keto brunch option.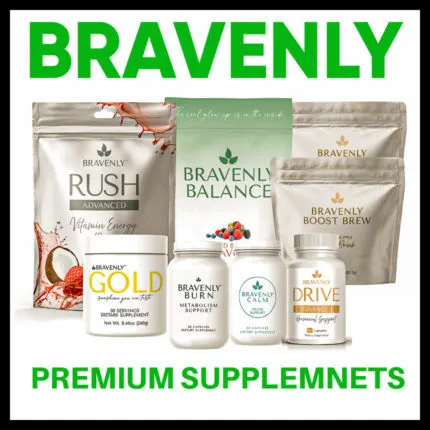 I love how making this for keto-friendly ham and cheese biscuits call for just a handful of ingredients. Ingredients that you probably already have in your keto baking pantry at home.
This means that you can be enjoying some low-carb ham and cheese biscuits today!
What Are Drop Biscuits?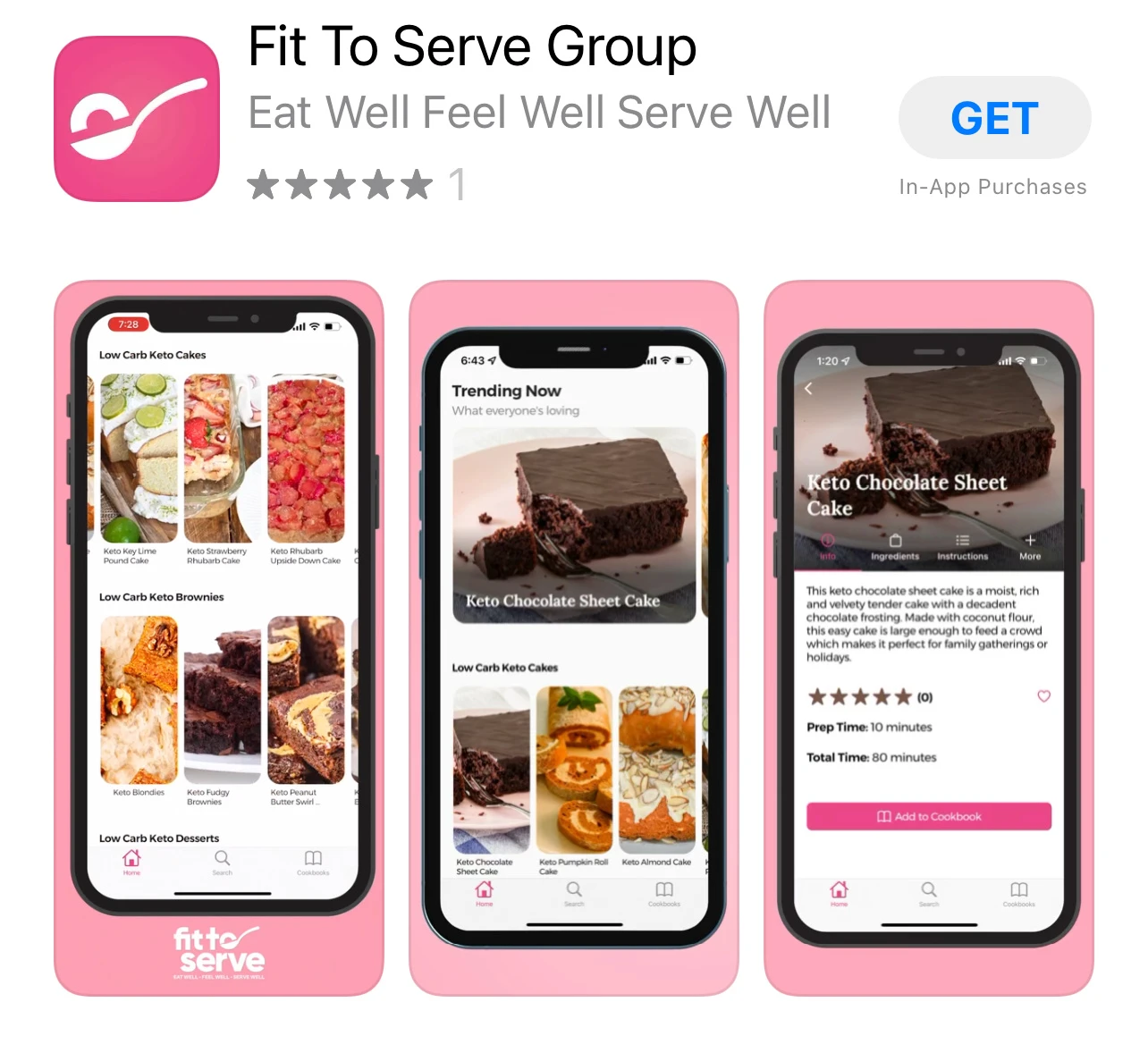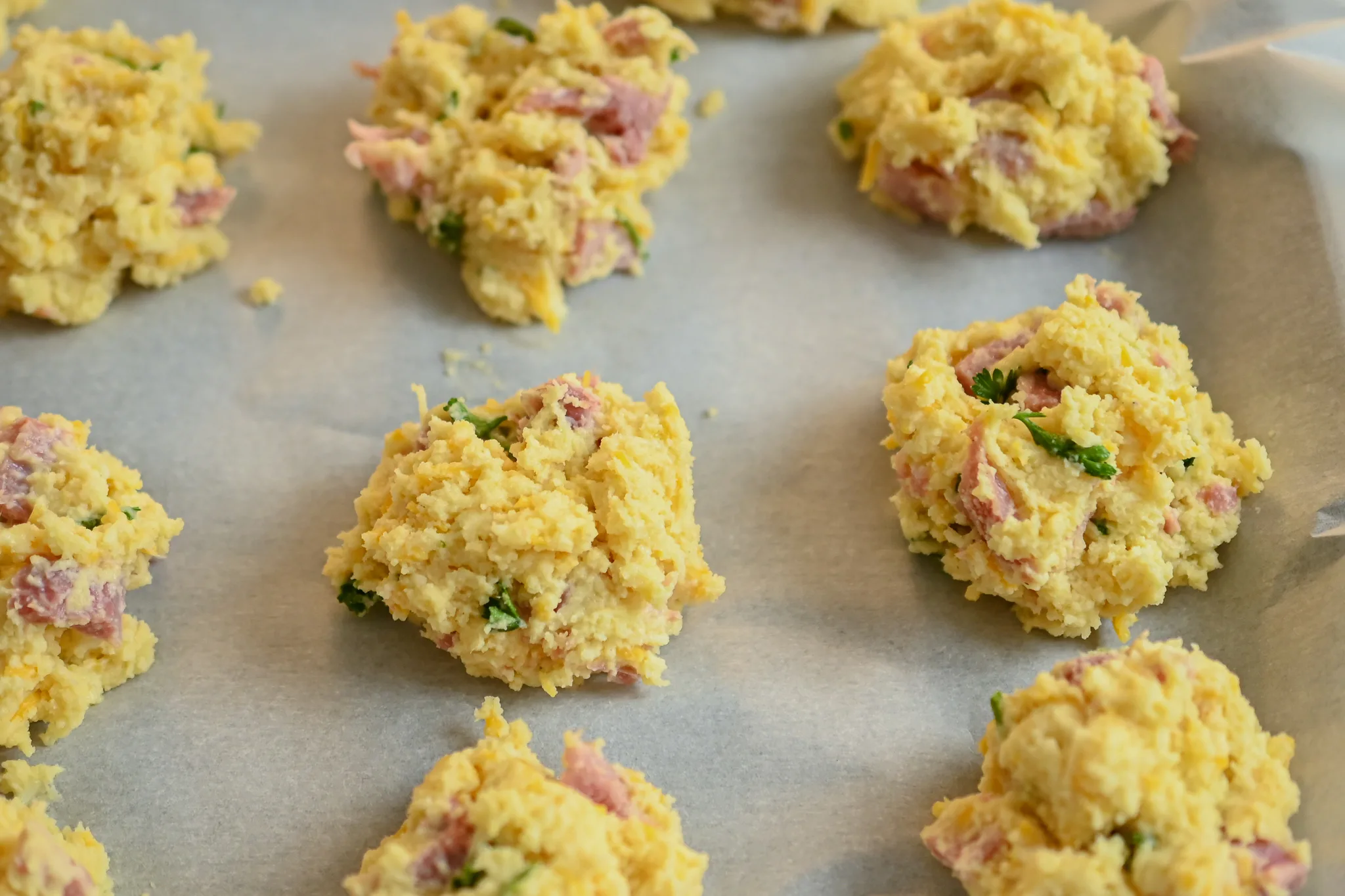 If you're wondering what a drop biscuit is, it's a simplified version of a biscuit that's made by dropping spoonfuls of the dough onto a baking sheet, instead of kneading and rolling it out and using a cutter.
As they bake, they spread out into biscuits.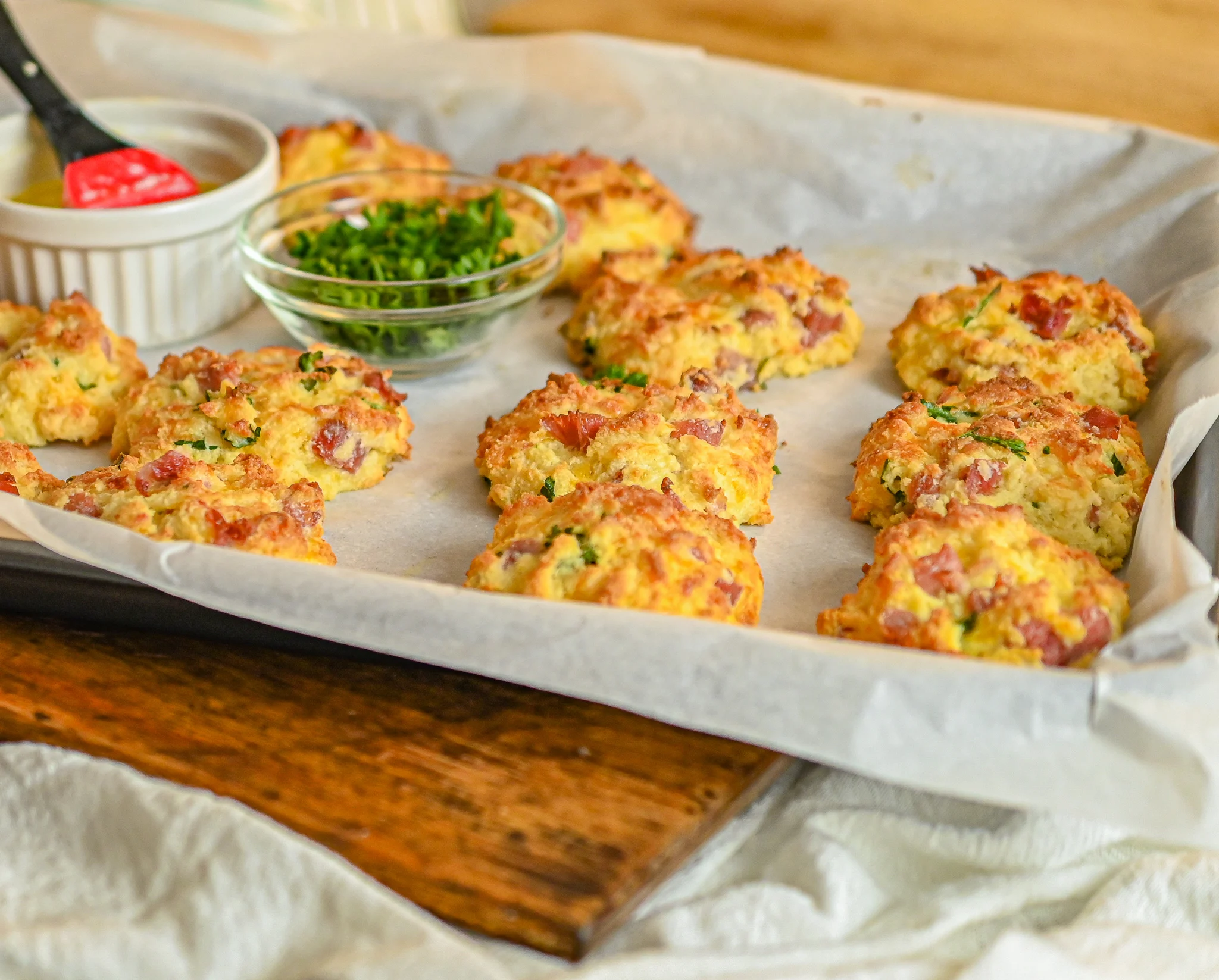 When it comes to convenience, keto-friendly drop biscuits are pretty hard to beat! They're super convenient if you want to whip up something quick and simple for breakfast, lunch, or dinner!
This recipe for keto ham and cheese drop biscuits is a fantastic option for anyone who prefers simpler recipes, but still wants the delicious flavor of a biscuit!
How To Make Low Carb Ham and Cheese Biscuits
Disclosure: Some of the links below are affiliate links, meaning at no additional cost to you, I will earn a commission if you click through and make a purchase.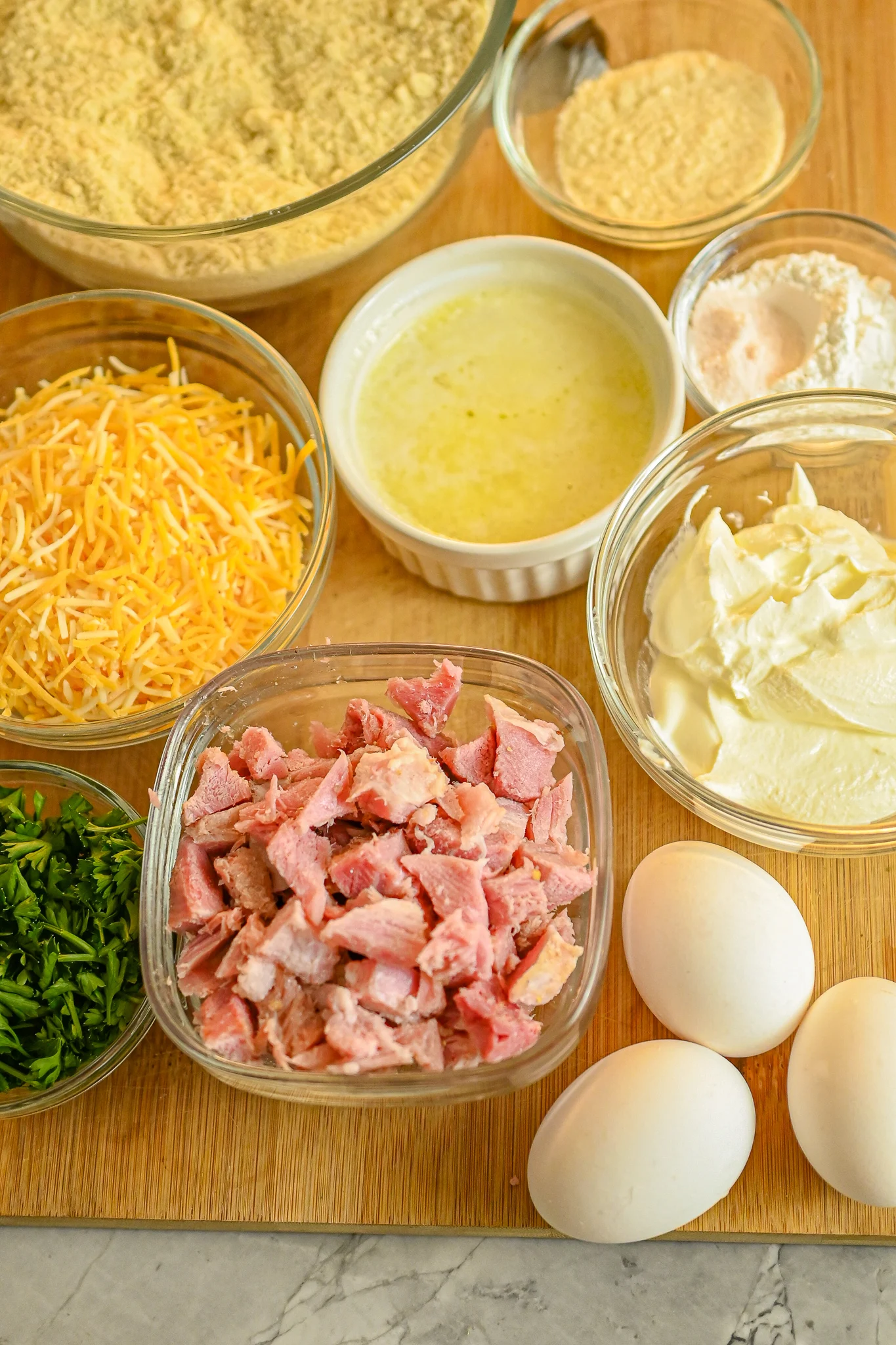 As I mentioned, making these low-carb ham and cheese biscuits is simple but it will require breaking out your sifter. But I promise it's worth the little effort.
Sifting all of the dry ingredients together (after measuring them out) ensures you have a light and fluffy keto biscuit to enjoy!
Once you've sifted the dry ingredients, you'll add in the rest of your ingredients, sour cream, butter, shredded cheese, ham, parsley, and eggs, and combine well using a fork.
Once you have a well-combined batter, drop by spoonfuls onto a baking sheet lined with parchment paper and bake until golden brown.
Brush on some melted butter right after taking them out of the oven, sprinkle some parsley on them, and enjoy!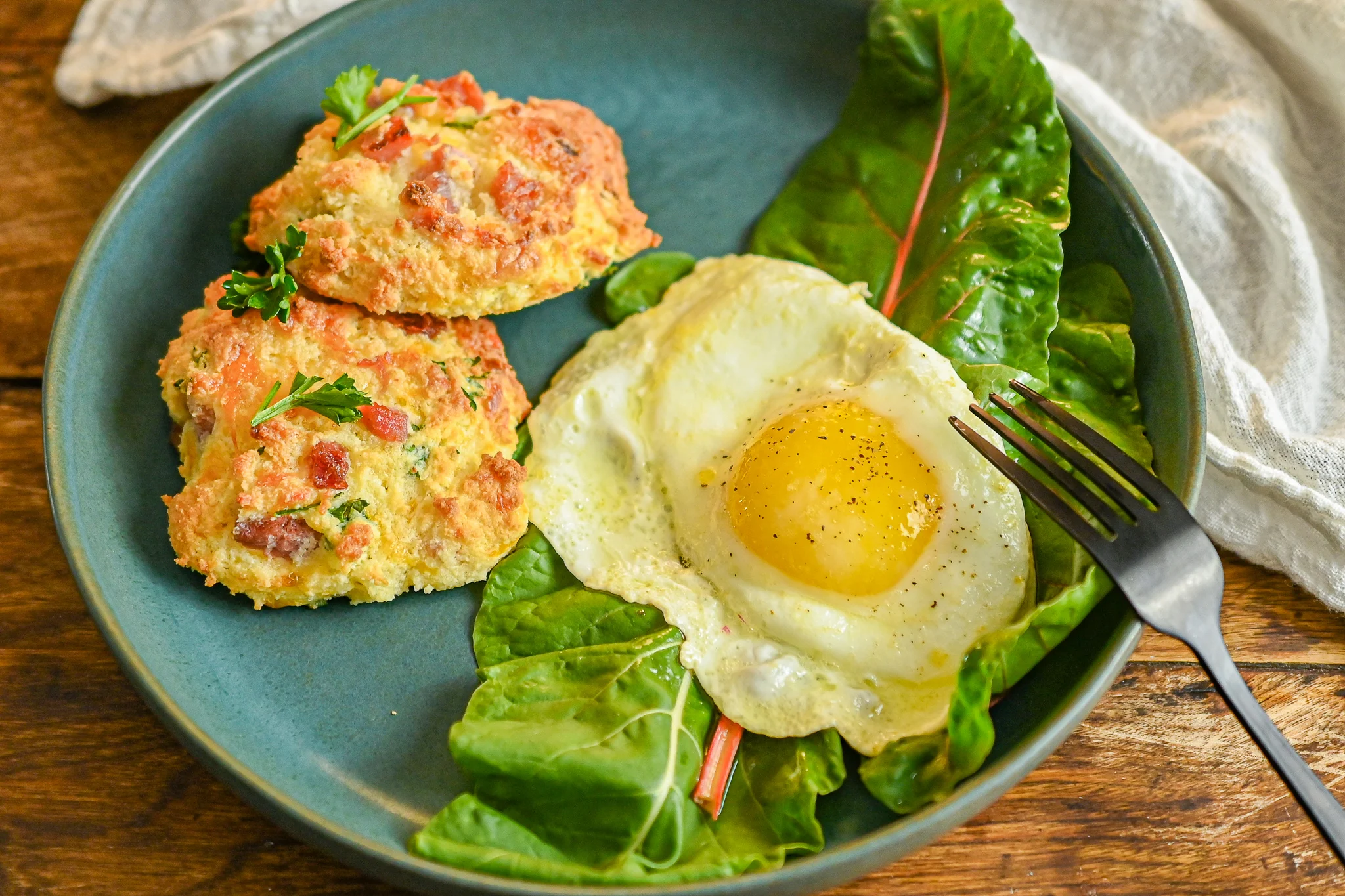 The Following Are The Ingredients And Tools You'll Need
Note the full printable recipe card is at the bottom of the page.
Unsalted Butter
Sour Cream
Sharp Cheddar Cheese
Chopped Ham
Large Eggs
Garlic Cloves
Parsley
Tag Us
I sure hope you will make our keto ham and cheese biscuit recipe. Please remember to tag us on Instagram and Facebook with your pictures if you decide to make them.
I can't tell you how encouraging it is to see how well you are all duplicating my little recipes.
Grab Our Books!
In case you don't know, I have authored two books for you, Essential Keto Bread and Essential Keto Desserts both inspired by your requests over the years.
It's my prayer these keto cookbooks will help make keto a delicious breeze for you
Join Our Jesus And Keto Movement
Looking for an online support system to help you stay the course on keto? As a family, we came to the keto diet looking at it from a Christian perspective. As believers, we live our lives supported by God's grace.
So when the Holy Spirit led us to combine our Christian faith and the keto diet, we did so in hopes of finding lasting transformation.
When we followed the Holy Spirit's prompting we got on the path to real transformation.
Knowing firsthand the benefits of this decision, we have created a closed Christian group that is using the keto diet to transform their lives.
We invite you to join our Private Facebook Group and see if it's not the key you have been missing.
Be sure to request our FREE Jesus and Keto E-Book (First 7 Days) We hope it blesses you.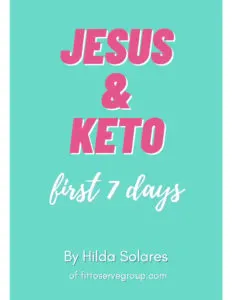 Fittoservegroup Keto App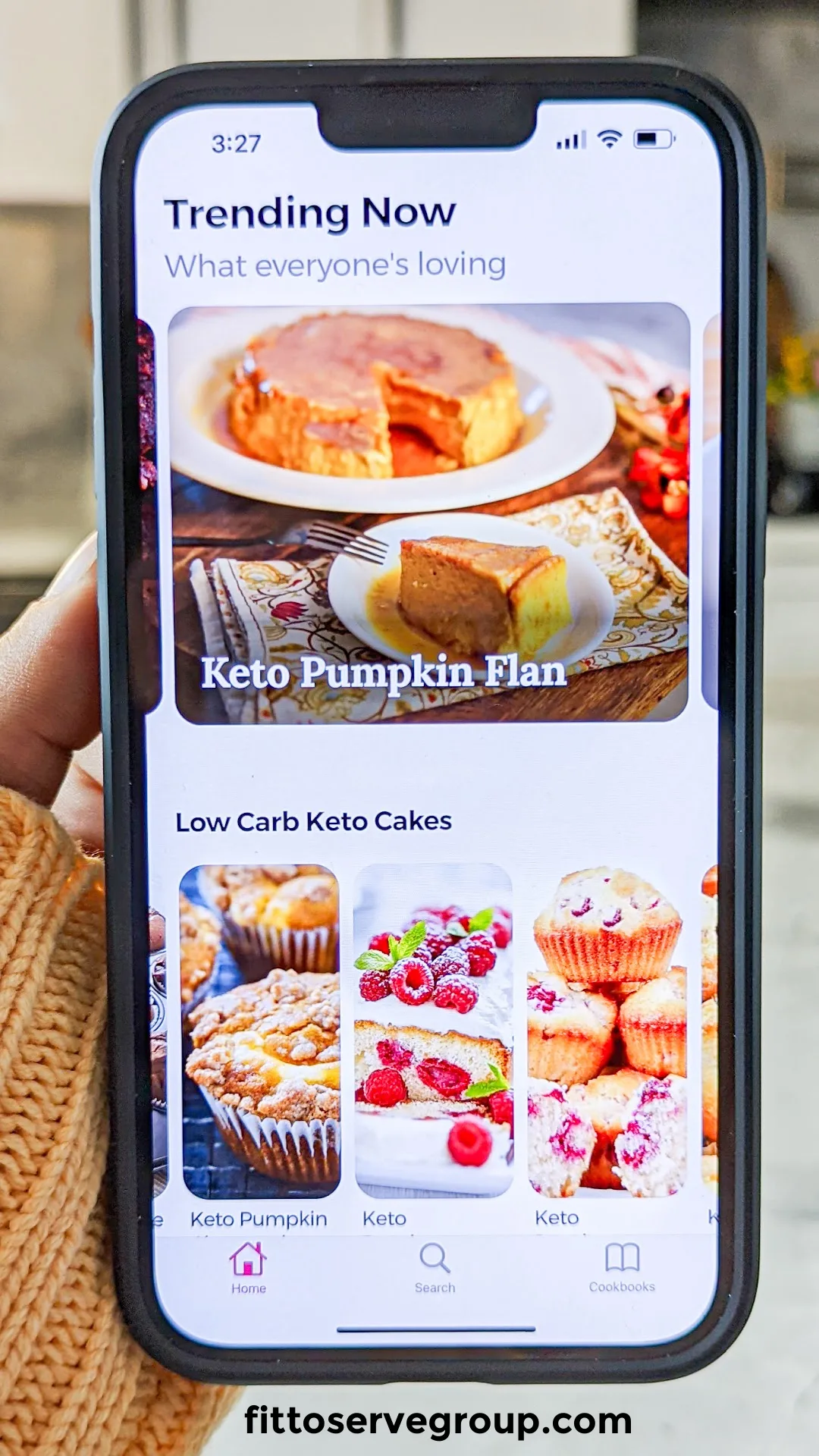 Looking for a fast way to access our keto recipes? We've got you covered.
There's an app for that. Yup, there's a Fit To Serve Group App and it's going to make your keto diet a delicious breeze! Access hundreds of recipes that are all sugar-free, gluten-free, and keto-friendly.
Enjoy early access to recipes before they go live on the website. Plus, bonus recipes that are exclusive to the app. Make your own personal cookbooks that you can use to organize your favorite recipes.
Search recipes by title, ingredients, keywords, and categories, and of course every recipe shows complete nutritional facts.
Get the Fit to Serve Group App for easy-to-follow keto recipes made with easy-to-source ingredients.
The app is loaded with hundreds of yummy recipes for breakfast, lunch, dinner, snacks, and even desserts!
Learn more by visiting our Fit To Serve Group App Page.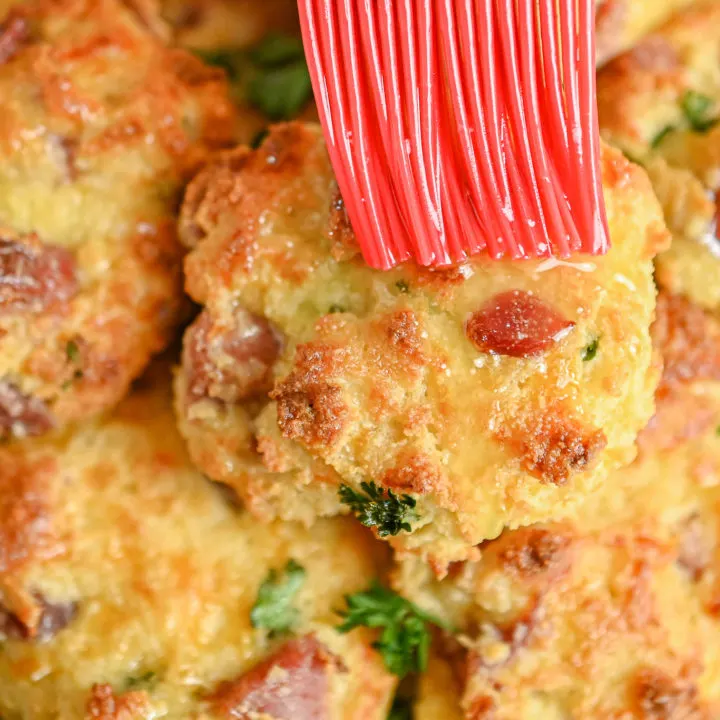 Keto Ham And Cheese Drop Biscuits
These easy keto ham and cheese drop biscuits made with almond flour are perfect to make for breakfast, dinner, and anything in between.
Ingredients
Keto Ham And Cheese Biscuits
3 1/2 teaspoons of baking powder
1/2 teaspoon of sea salt
3/4 cup of sour cream
4 eggs, room temperature
6 tablespoons of melted unsalted butter
1 cup shredded sharp cheddar cheese
1 cup of chopped ham
1/4 cup of chopped parsley divided
Melted Butter
6 tablespoons of melted unsalted butter
Instructions
Preheat the oven to 375 degrees.
In a large bowl measure then sift your almond flour, coconut flour, baking powder, and salt.
Note that you will be measuring first before sifting. (Don't skip this step)
To the dry ingredients add the sour cream, melted butter, cheddar cheese, ham, parsley, eggs. Then using a fork, combine until fully incorporated.
Place dough by large spoonfuls onto a parchment-lined, or lightly greased baking sheet.
Sprinkle the tops of each biscuit with parmesan cheese.
Bake the biscuits for 20 minutes or until lightly golden brown on the top.
As soon as the biscuits come out of the oven, baste them with melted butter.
Garnish with parsley.
Refrigerate any leftovers for up to 3 days or freeze for up to 1 month in an airtight container.
Nutrition Information:
Yield:

18
Serving Size:

1
Amount Per Serving:
Calories:

205
Total Fat:

15.9g
Saturated Fat:

5.9g
Trans Fat:

0g
Cholesterol:

69mg
Sodium:

79mg
Carbohydrates:

6.5g
Net Carbohydrates:

3.4g
Fiber:

2.1g
Sugar:

0.7g
Protein:

5.3g