These Keto chicken enchiladas are perfect for when you are craving Mexican food while doing keto. It's a favorite in our home even with those not doing a low-carb diet.
Making it a great option for easy weeknight meals or when you need a recipe for a large gathering.
And since it also freezes well, you can make part of your keto meal planning rotation.
Crepini enchiladas are made easily by using pre-cooked chicken, shredded cheese, and an authentic keto-friendly red enchilada sauce.
The best part is that these keto enchiladas can be customized with your favorite topping. It's a low-carb enchilada recipe that uses Crepini egg thins instead of high-carb tortillas!
You can now enjoy a classic Mexican recipe, without the worry of consuming too many carbs a winning combo if you ask me.
What's more, using cauliflower egg wraps makes the recipe super easy to make even if you use our homemade recipe for enchilada sauce.
This is not the first time I use Crepini Egg Thins in a recipe. The first time I used it was in an easy keto lasagna that uses these wraps in place of pasta.
And if you're a fan of enchiladas you should also try our keto beef enchiladas for another tasty option.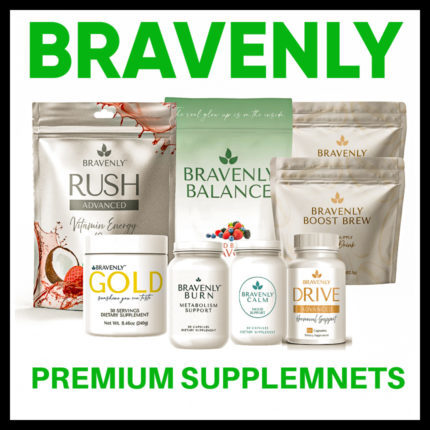 I just love how well these crepes work in so many keto recipes by transforming classic favorites into low-carb delicious options.
Keto Chicken Enchiladas With Crepini Egg Thins
I knew I had a winning recipe for Crepini egg thins enchiladas when I first served this to my family. They raved about the enchilada's authentic flavor and how surprised they were that this was a keto-friendly enchilada recipe.
In one fell swoop, I was able to bring back to our family a recipe that would fool even the most discriminating palates by using cauliflower wraps.
Do you know what is great about this keto-friendly enchilada recipe? It doubles easily, making it easy for when you want to feed a crowd quickly.
What Are Crepini Egg Thins?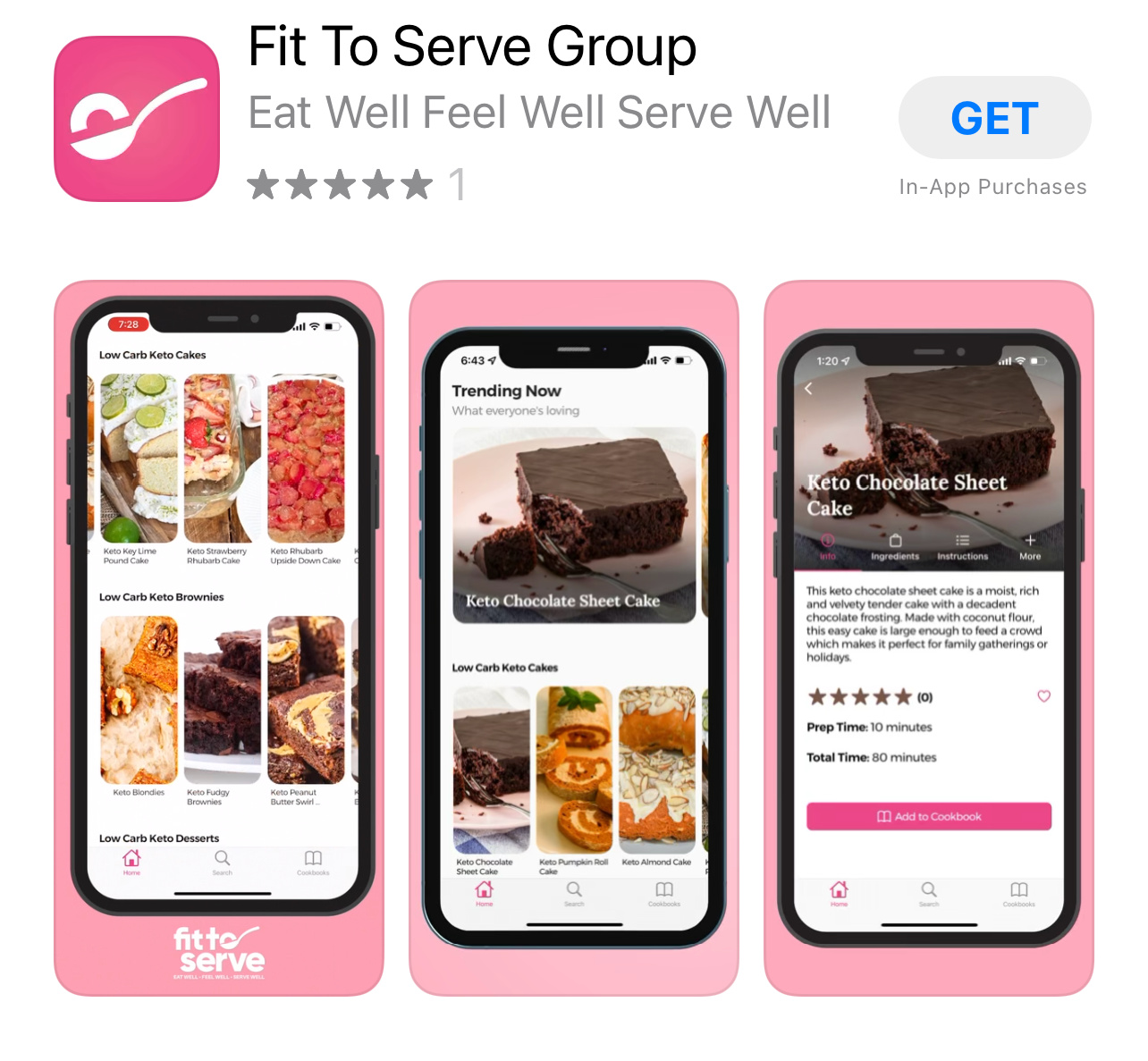 Eggs and cauliflower powder come together for a zero net carb very pliable great-tasting wrap. It's basically, a crepe that gains its structure from the added cauliflower.
Honestly, I love how they can be used easily in place of corn or flour tortillas.
Although the egg thins on its own doesn't really taste like a tortilla, the texture is quite good, and once it is layered between chicken, enchilada sauce, and cheese, it's sure to fool your taste buds too.
They are grain-free, paleo-friendly, dairy-free, low carb, and low-calories! Each egg thin clocks in at only 8 calories, 1 protein, and of course zero net carbs.
Find Crepini wraps in many local supermarkets such as Publix or Amazon.
How To Make The Best Homemade Enchilada Red Sauce
The basis of this recipe starts with a homemade red enchilada sauce. There are a few key ingredients and steps that will ensure the most authentic flavorful sauce.
For one, I recommend you use dried whole peppers and never ground chili powder. Why? It's what will give you a sauce that is rich in complex flavors.
You will be skimping out on flavor if you just use powdered chili powder. Honestly, there is just no comparison between a red enchilada sauce that uses freshly roasted dried pepper and one that uses chili powder.
So you'll just have to trust me on this.
This means that you will need to roast your dried peppers and then reconstitute them before pureeing. Keep in mind that you will roast the peppers at low to medium heat to avoid scorching since this will cause a bitter aftertaste.
I also recommend that you roast your fresh garlic and onion when toasting your dried peppers. Here again, this added step will further enhance the flavor of the sauce.
Once you've pureed the sauce, you will need to cook it for about 10 minutes at low heat. This step is key in combining all the flavors of the sauce.
Do you know what else is great about making your own enchilada sauce? It needs no thickeners. Since you are reconstituting and then pureeing, the chilies naturally thicken the sauce.
Making it a great keto-friendly enchilada sauce that is also gluten-free since it uses zero flour.
Best Dried Chiles For Enchilada Sauce
Disclosure: Some of the links below are affiliate links, meaning at no additional cost to you, I will earn a commission if you click through and make a purchase.
I aim to use at least three types of red peppers in my sauce. It just adds a complexity that you otherwise miss if you use just one type of pepper.
This recipe uses ancho, guajillo, and arbol chilies.
Ancho chilies get their name due to their wide shape. In Spanish ancho means wide. It has a mildly spicy flavor profile and is prized for its smoky flavor with fruit notes. Ancho chiles begin as poblano peppers that have fully ripened and then dried.
Guajillo chilies are the most popular chilies used in Mexican and Southwestern cuisine. It's the dried form of the mirasol chili. The guajillo chili adds a fruity flavor to dishes and is considered a mild pepper.
Arbol chilies are very spicy and provide little as far as flavor. They are used primarily to give the enchilada sauce a little heat. You can add as little as you want to this pepper and even leave it out for a much milder sauce.
How Use Use Crepini egg wraps For Keto Chicken Enchiladas
This recipe Makes 4 1/2 cups of enchilada sauce and you will be using only half the recipe for this recipe. Do you know what that means? You can store the other half in the refrigerator for up to two weeks giving you all sorts of excuses to use it.
For an even faster option, you can use a keto-friendly enchilada sauce such as Rosarita Enchilada Sauce (2 cans) But I hope you will consider making the homemade sauce, you'll never buy canned again, I promise.
The recipe comes together quickly by creating an assembly line of ingredients that include the Crepini wraps enchilada sauce, shredded pre-cooked chicken, and shredded cheddar cheese.
In a medium-sized bowl add half the enchilada sauce. Dip the wrap one at a time into the sauce and then add about two tablespoons of chicken down the center of the wrap, then sprinkle about two tablespoons of shredded cheese. Roll up the wrap and place in the 9X13 inch baking pan.
Continue to do this until you have assembled all the enchiladas. Then spread the remaining sauce from the bowl over the enchiladas. Top with the rest of the shredded cheese and bake for about 20-25 minutes.
Once they have cooked through serve warm and garnish with tomatillo sauce, Mexican crema, and chopped cilantro. You can find Mexican sour cream in many local markets as well as Walmart.
Tag Us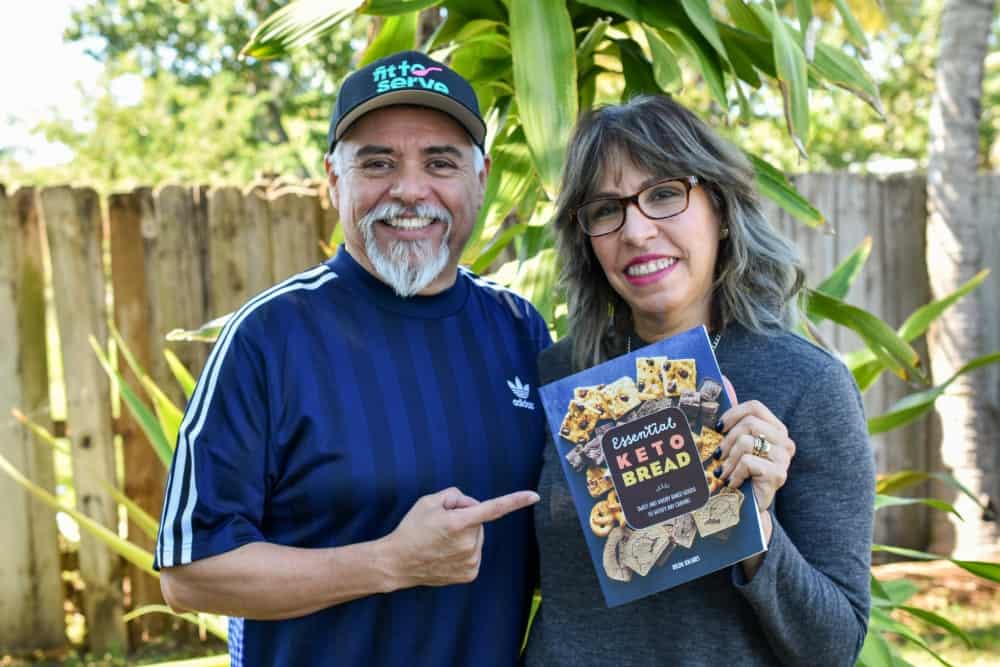 When I first went keto I thought I would have to say goodbye to enchiladas forever, thankfully I was wrong. Not only can you embrace Mexican cuisine while doing keto, but it's a recipe the entire family will enjoy.
I sure hope you give this Crepini keto enchilada recipe try, once you do, make sure you remember to tag us on Instagram, Facebook, and Pinterest. It's what keeps us encouraged to keep sharing and perfecting our recipes.
Be sure you also visit our Keto Hispanic Food for more Latin recipes!
Also, check out our Amazon Store for our recommendations. You might be surprised by how many great keto options are at your disposal.
Don't forget to subscribe to our email list so that we can stay connected.
In case you don't know we have authored two books for you, Essential Keto Bread and Essential Keto Desserts both inspired by your requests over the years. It's my prayer these keto cookbooks will help make keto a delicious breeze for you.
Join Our Jesus And Keto Movement
Looking for an online support system to help you stay the course on keto? As a family, we came to the keto diet looking at it from a Christian perspective. As believers, we live our lives supported by God's grace.
So when the Holy Spirit led us to combine our Christian faith and the keto diet, we did so in hopes of finding lasting transformation. When we followed the Holy Spirit's prompting to we got on the path to real transformation.
Knowing firsthand the benefits of this decision we have created a closed Christian group that is using the keto diet to transform their lives. We invite you to join our Private Facebook Group and see if it's not the key you have been missing.
Be sure to request our FREE Jesus and Keto E-Book (First 7 Days) We hope it blesses you.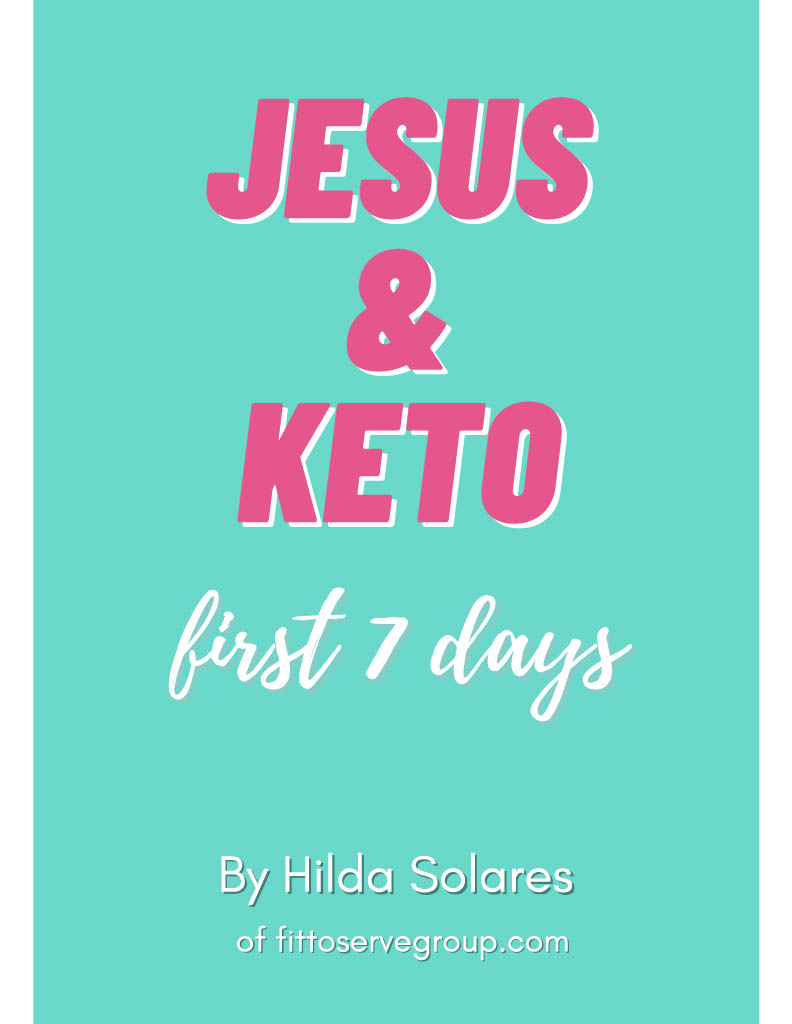 Fittoservegroup Keto App
Looking for a fast way to access our keto recipes? We got you covered. There's an app for that. Yup, there's a Fit To Serve Group App and it's going to make your keto diet a delicious breeze!
Access hundreds of recipes that are all sugar-free, gluten-free, and keto-friendly.
Enjoy early access to recipes before they go live on the website. Plus, bonus recipes that are exclusive to the app. Make your own personal cookbooks that you can use to organize your favorite recipes.
Search recipes by title, ingredients, keywords, and categories, and of course every recipe shows complete nutritional facts. Get the Fit to Serve Group App for easy-to-follow keto recipes made with easy-to-source ingredients.
The app is loaded with hundreds of yummy recipes for breakfast, lunch, dinner, snacks, and even desserts!
Learn more by visiting our Fit To Serve Group App Page.
Keto Chicken Enchiladas
Total Time:
1 hour
15 minutes
Enjoy delicious keto chicken enchiladas using pre-cooked chicken, shredded cheese, homemade keto-friendly red enchilada sauce, and Crepini wraps. It's a low carb enchilada recipe that uses Crepini egg thins instead of high carb tortillas!
Ingredients
2.5 cups hot water or chicken broth
1 medium onion cut in quarters
3 peeled whole garlic
Enchiladas
2 pounds boneless, skinless thighs ( cooked ahead of time) or leftover rotisserie chicken
3 1/2 cups shredded cheddar cheese or Mexican blend shredded cheese
Garnish (optional)
1/2 cup Mexican crema (or sour cream thinned with a couple tablespoons of heavy cream)
1/4 cup of chopped cilantro
Instructions
Enchiladas Sauce: Start by roasting your peppers in a comal, heavy non-stick skillet or cast-iron skillet. You will be dry roasting so do not add any oil to the skillet.
To roast your peppers place them on the pan at low to medium heat and toast them for one-two minutes on each side. You'll know they are ready when they become very fragrant. Be careful to not over roast as they can become bitter.
Next, add the sliced plum tomato, quartered onion, and whole peeled garlic to the pan and roast until lightly brown.
Using gloves, remove the stems from the peppers and slice in half. Remove all the seeds. If you want a milder sauce also remove the membranes since that is where the heat is.
Place all the pepper in a large bowl and pour the boiling chicken or vegetable broth over the peppers, cover the bowl and allow the peppers to soak for about 25 minutes or until soft.
Pour the peppers and roasted tomato, onion, and garlic along with the liquid the peppers were soaked in, into a blender and combine until fully smooth and blended.
Once the sauce has been pureed it's time to cook the sauce.
Heat a 4-quart pan to medium heat and add about a tablespoon of vegetable oil. Once the oil is hot add the sauce and cook uncovered to a low boil and then lower the heat to simmer gently for about 10-15 minutes.
The recipe makes approximately 4-5 cups and can be made ahead. The sauce will keep in the refrigerator for up to two weeks and can be frozen for up to two months. I recommend freezing in one cup portions so that you only defrost what you will be using. You will only be using 1/2 the recipe for this chicken enchilada. This means you will have leftover sauce to use in other recipes.
Chicken Filling: I used 2 pounds of precooked chicken thighs that were seasoned with salt, pepper, onion powder, cumin powder, and garlic powder to make these enchiladas. You can also use shredded rotisserie chicken with great success.
Assembling the chicken enchiladas: To a 9x13 inch baking dish add a couple of tablespoons of enchilada sauce to the bottom of the dish.
Create an assembly line including the Crepini thins, enchilada sauce, shredded chicken, and shredded cheese. Add about half the recipe for enchilada sauce into a medium-sized bowl.
Dip the wrap one at a time into the sauce and then add about two tablespoons of chicken down the center of the wrap. Next, sprinkle about two tablespoons of shredded cheese. Roll up the wrap and place in the 9X13 inch baking pan.
Preheat the oven to 350 degrees.
Continue to do this until you have assembled all the enchiladas. Then spread the remaining sauce from the bowl over the enchiladas. Top with the rest of the shredded cheese and bake for about 20-25 minutes.
Once the enchiladas have baked drizzle with tomatillo sauce, Mexican crema, and chopped fresh cilantro.
Store leftovers for about 3 days or freeze for up to 3 weeks in an airtight container.
Notes
This recipe Makes 4 1/2 cups of enchilada sauce and you will be using only half the recipe for this recipe.
For a faster option, you can use a keto-friendly enchilada sauce such as Rosarita Enchilada Sauce (2 cans)
Nutrition Information:
Yield:

12
Serving Size:

1
Amount Per Serving:
Calories:

285
Total Fat:

17g
Saturated Fat:

6.7g
Cholesterol:

91mg
Sodium:

307mg
Carbohydrates:

7.5g
Net Carbohydrates:

6g
Fiber:

1.5g
Sugar:

3.3g
Protein:

24.4g