My recipe for keto bacon carbonara casserole allows you to enjoy the classic flavor of bacon carbonara in a low carb casserole that's rich in flavor and easy to make.
If you've been missing your pasta carbonara since going keto, you're going to love me for this keto bacon carbonara casserole. Enjoy all the flavors of carbonara minus the high carbs. It's a rich casserole, that's made low in carbs, by substituting the pasta for spaghetti squash.
Creamy Keto Bacon Carbonara Casserole
There are many interpretations of pasta carbonara but they all have at least a couple of things in common, that is that they have cheese and eggs in the recipe.
My recipe for keto bacon carbonara features a creamy sauce that is thickened with eggs, cheese, and heavy cream.
A purist wouldn't add cream to their carbonara because they see would see it as cheating. This is because the addition of cream makes the sauce easier to execute. They would argue with me that the eggs alone should thicken the sauce.
But this girl loves to improvise, plus making a creamy sauce takes the fear out of scrambling the eggs. So if that's considered cheating so be it. Because I want to ensure this recipe works for you every single time.
The Origin Of Pasta Carbonara
There are several theories as to the origins of pasta carbonara but no real hard evidence. The one thing we do know is that it was a common dish during WWII.
I thought I would share two of my favorite theories. Because I find the history of food to be quite fascinating. Don't you?
The first theory states that the name is thought to have originated in the Apennine mountains of the Abruzzo woodcutters who would use hardwood for charcoal fuel. Legend says that these mountaineers would cook the dish over hardwood charcoal fire by tossing pasta with eggs and cheese.
Another theory is that the name a la carbonara is simply referring to the coal worker's style. That it was a dish eaten often by coal workers.
However, carbonara came to be is irrelevant to me really. Because all I am grateful for is that so genius thought of it.
Spaghetti Squash A Great Pasta Alternative
If you haven't tried spaghetti squash as a pasta substitute, you have no idea what you've been missing. Not only is it easy to cook, but it's also gluten-free, and much lower in carbs than regular pasta. I used spaghetti squash in my keto bacon carbonara because frankly, it works perfectly.
Wondering how squash can impersonate pasta?
Well, the truth is spaghetti squash is a favorite in the keto community because once it's cooked you can easily scrape the inside of the squash for spaghetti-like strands.
Plus it has a very mild taste and so it doesn't compete with your sauce of choice. What's more, the texture of the winter squash is spot on. You truly feel like your having pasta.
If you're wondering how many carbs you'll save by using spaghetti squash instead of pasta, how about a saving of 30 carbs per cup? A cup of spaghetti has about 40 total grams of carbs while spaghetti squash has 10. And two of those 10 carbs are fiber giving you 8 net carbs per cup.
How To Cook Spaghetti Squash For Your Keto Carbonara Casserole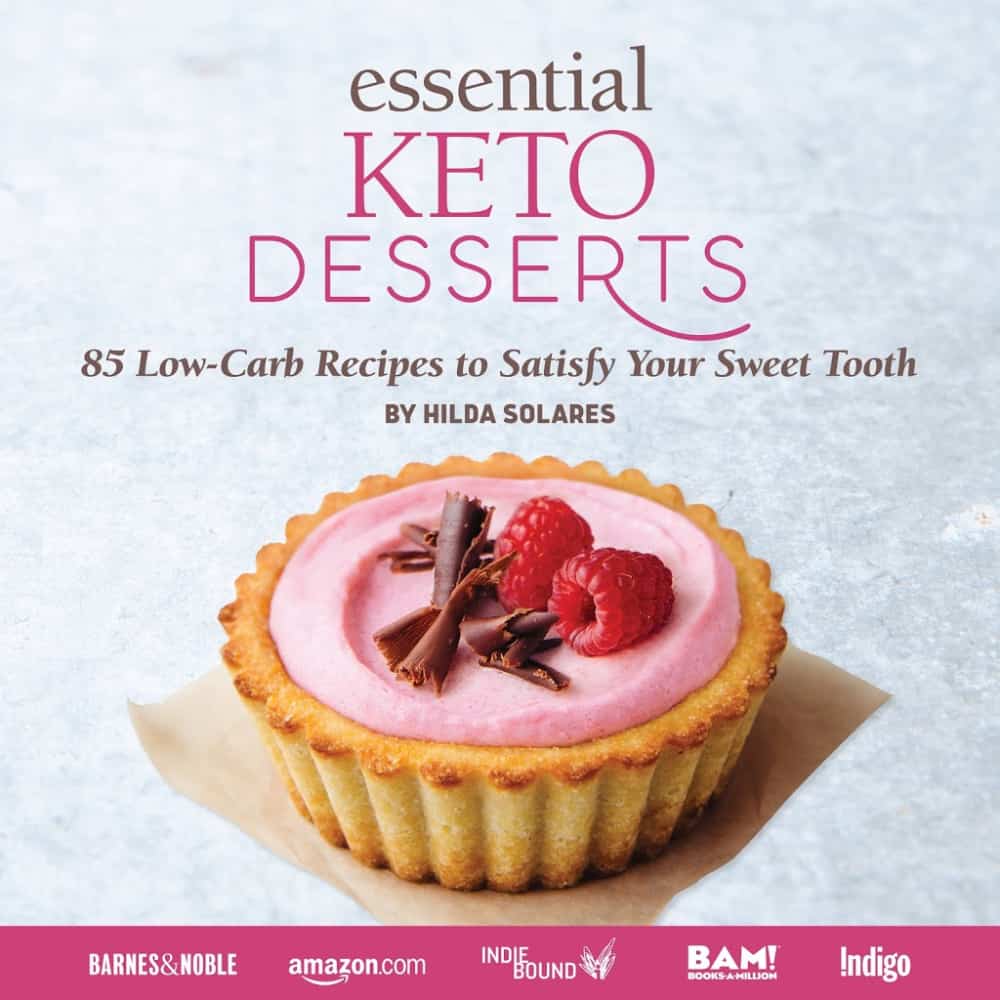 There are a few easy ways to cook spaghetti squash. It can be baked, boiled, and microwaved. My favorite method is in the microwave. Why? For one it can be cooked whole.
And I personally, wouldn't want to boil my spaghetti squash for fear of it getting soggy. Although, I will admit that I haven't ever tried boiling my spaghetti squash.
If you've ever sliced a raw spaghetti squash then you would know it takes some serious muscles to do so. Personally, I find it a bit intimidating and so I rather microwave my spaghetti squash whole.
Spaghetti Squash Cooked In A Microwave Or Oven
To microwave a whole spaghetti squash, you'll need to score the squash making sure to penetrate the skin. Then microwave anywhere from 7-10 minutes on high.
The squash will let out very hot steam so handle with care. Make sure you allow the squash to cool at least 15 minutes before removing the seeds and scraping the flesh of the squash into spaghetti-like strands.
If you prefer to bake your squash you can do so whole for about an hour in a 375-degree oven. Or bake sliced in half with skin side up for 30-35 minutes.
After your spaghetti squash is cooled, scoop out the seeds and pulp and scrape the flesh of the squash with a fork.
You need to scrape the flesh until you reach the hard skin. If you notice that part of the flesh is too hard, simply cook a little longer until it becomes fork tender.
Your strands will look much like spaghetti and can then be used in your keto carbonara casserole or other recipes that call for spaghetti pasta.
How Do You Make A Keto Creamy Carbonara Sauce?
Typically making carbonara pasta intimidates people because the sauce calls for raw eggs to be stirred directly into the pasta. The pasta has to be the perfect temperature because if it's too hot the eggs scramble and if the pasta is too cold the eggs don't fully cook.
Rather than add the raw eggs into my cooked spaghetti squash strands, I made my sauce separately. I then added the raw eggs at-the-end of the recipe and off heat.
So, rest assured that if you follow my instructions exactly you won't have this problem.
The only problem you'll have is resisting the temptation to make this low carb bacon carbonara casserole ALL THE TIME.
I sure hope you will try this recipe for keto bacon carbonara casserole. It works well as a main dish or even as a side. Once you do, make sure you remember to tag us on Instagram and Facebook. It's what keeps this girl encouraged to keep sharing and perfecting her recipes.
Favorite Ketosis Hack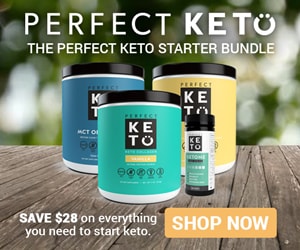 Perhaps, you've struggled to get into ketosis consistently on your low carb keto diet, or you've hit a plateau that doesn't seem to budge, consider using Perfect KETO exogenous ketones.
By using exogenous ketones you will naturally elevate your ketones allowing you to enter into ketosis more quickly.
Being in a deeper level of ketosis will help reduce your appetite, carb cravings, and give you lasting energy. It's been our experience that the use of exogenous ketones helps make the low carb keto lifestyle a viable sustainable option.
Honestly, it's like having willpower in a cup. Learn more about the science behind both exogenous and endogenous ketones and have your questions answered from a doctor's perspective.
Make sure you also pick up your free and complete guide to understanding ketosis. Then begin the ketosis diet easily with this Start-Up Guide to the Ketosis Diet.
Wondering which foods you should avoid when doing Keto? This Keto Food Guide will assist you in doing the Keto Diet correctly.
Use this link and get a 15% off discount when you place your order for any of Perfect Keto products. Add Code: FITTOSERVE at checkout.
Keto Bacon Carbonara Casserole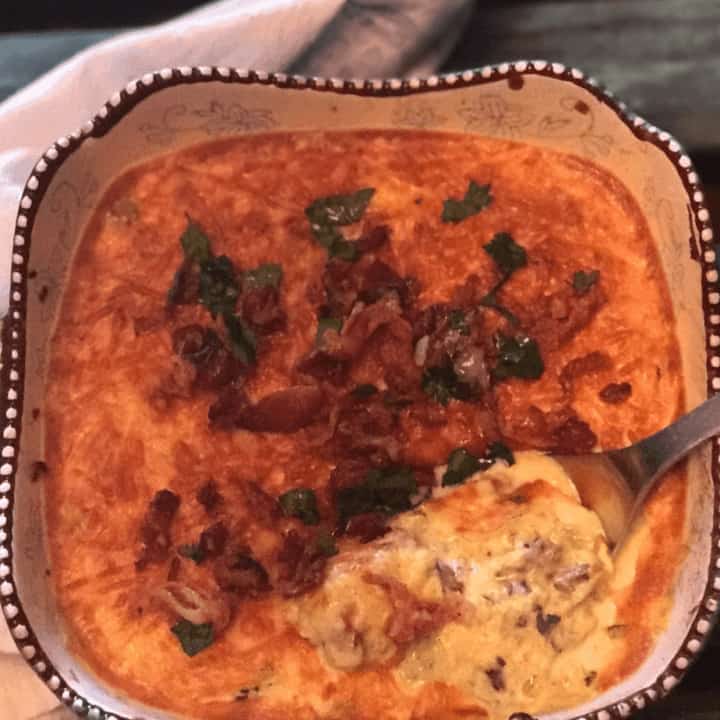 Keto Bacon Carbonara Casserole
A recipe for keto bacon carbonara casserole. The recipe features a creamy carbonara sauce and uses spaghetti squash as a pasta alternative.
Ingredients
1 large spaghetti squash cooked and made into spaghetti strands
3 large eggs
¼ cup of butter
1 small onion finely chopped
½ pound bacon (reserve ½ cup for topping)
½ cup of chopped mushrooms
2 cups of heavy whipping cream
1 ½ cups of grated parmesan cheese (reserve ½ cup for topping)
¼ cup of finely chopped parsley (for topping)
½ teaspoon of sea-salt
1 clove of crushed garlic
¼ teaspoon of black pepper
dash of red pepper flakes
Instructions
Spaghetti Squash Cooking Instructions
for oven cooking slice your spaghetti squash in half and place the squash skin side up on a cookie in a 375-degree oven for 30 minutes or bake whole for about 1 hour.
Alternatively you can cook your spaghetti squash whole in a microwave by piercing the skin of thei squash several times and microwave at a high temperature for 7-10 minutes.
Once cooked and allowed to cool, slice the squash in half and take out the center seeds and pulp.
Using a fork, scrape the inside of the squash to get the spaghetti-like strands.
Place the squash strands in an oven-proof bowl in preparation for the sauce.
Keto Bacon Carbonara Sauce
Cook in a large frying pan over medium-high heat the bacon, once bacon is cooked set aside.
Reserve ¼ up of the bacon grease to cook the onion, garlic and mushrooms until tender.
Remove the sautéed mushrooms, garlic and onions and add the butter to the pan.
Reduce the heat to low-medium and add the heavy cream, parmesan cheese, and spices. Cook on low until the sauce starts to thicken.
Turn the stove off and allow to cool. Whisk in the 3 whole eggs, making sure that the eggs are fully incorporated. Note: It's important that you don't add the raw eggs to the sauce if it's really hot, to avoid scrambling the eggs.
To the now thickened sauce add the cooked mushrooms, onion, garlic and bacon and stir to combine well.
Pour the carbonara sauce over the cooked spaghetti squash that has been transfered to an oven-proof casserole dish.
Top the casserole with the the reserved 1/2 cup of parmesan cheese, 1/2 cup of bacon pieces.
Bake in a 350-degree preheated oven for 20 minutes.
Once fully baked add the 1/4 cup of fresh parsley to the top of the casserole.
Serve hot.
Store leftovers in the refrigerator.
Notes
Make sure the sauce is allowed to cool slightly before the addition of the 3 raw eggs to avoid the sauce becoming scrambled.
Recommended Products
As an Amazon Associate and member of other affiliate programs, I earn from qualifying purchases.
Nutrition Information:
Yield:

10
Serving Size:

1
Amount Per Serving:
Calories:

282
Total Fat:

24.7g
Saturated Fat:

12.2g
Cholesterol:

120mg
Sodium:

79mg
Carbohydrates:

4.2g
Fiber:

0.3g
Sugar:

0.4g
Protein:

11.4g
SaveSave
SaveSave
SaveSave
SaveSave

SaveSave
SaveSave
SaveSave
SaveSave
SaveSave