These keto vanilla wafers are light, crispy, and as delicious as their high-carb counterpart. It's a copycat recipe for vanilla wafers that will fool your taste buds and make you feel like you're cheating on keto.
Made with only a handful of easy-to-source ingredients these are homemade low-carb vanilla wafers that taste like the kind that comes in a Nabisco box.
Imagine Nilla wafers that fit into your keto macros perfectly. These are the cookies you'll want when making a keto "banana" pudding, stay tuned because that recipe is coming next. Meanwhile, enjoy these alone or dunk them in your beverage of choice.
With all the processed snacks that try to lure us, it's nice to have some gluten-free nilla wafers that are also sugar-free. Knowing that only wholesome ingredients are used in these cookies makes them a great anytime snack.
Keto Vanilla Wafers
These delectable Nilla keto-friendly cookies are made with coconut flour for the closest texture to regular Nilla cookies. By using coconut flour also makes these cookies, grain-free, gluten-free, AND nut-free.
Not to mention that these cookies are also virtually carb-free. A serving of 4 vanilla wafer cookies has less than one carb! If that's not a win I don't know what is.
So do yourself a favor and stop craving the vanilla cookies that come in a box and make your own keto-friendly vanilla wafers from scratch. It's a recipe the whole family will enjoy.
How To Make Keto Vanilla Wafers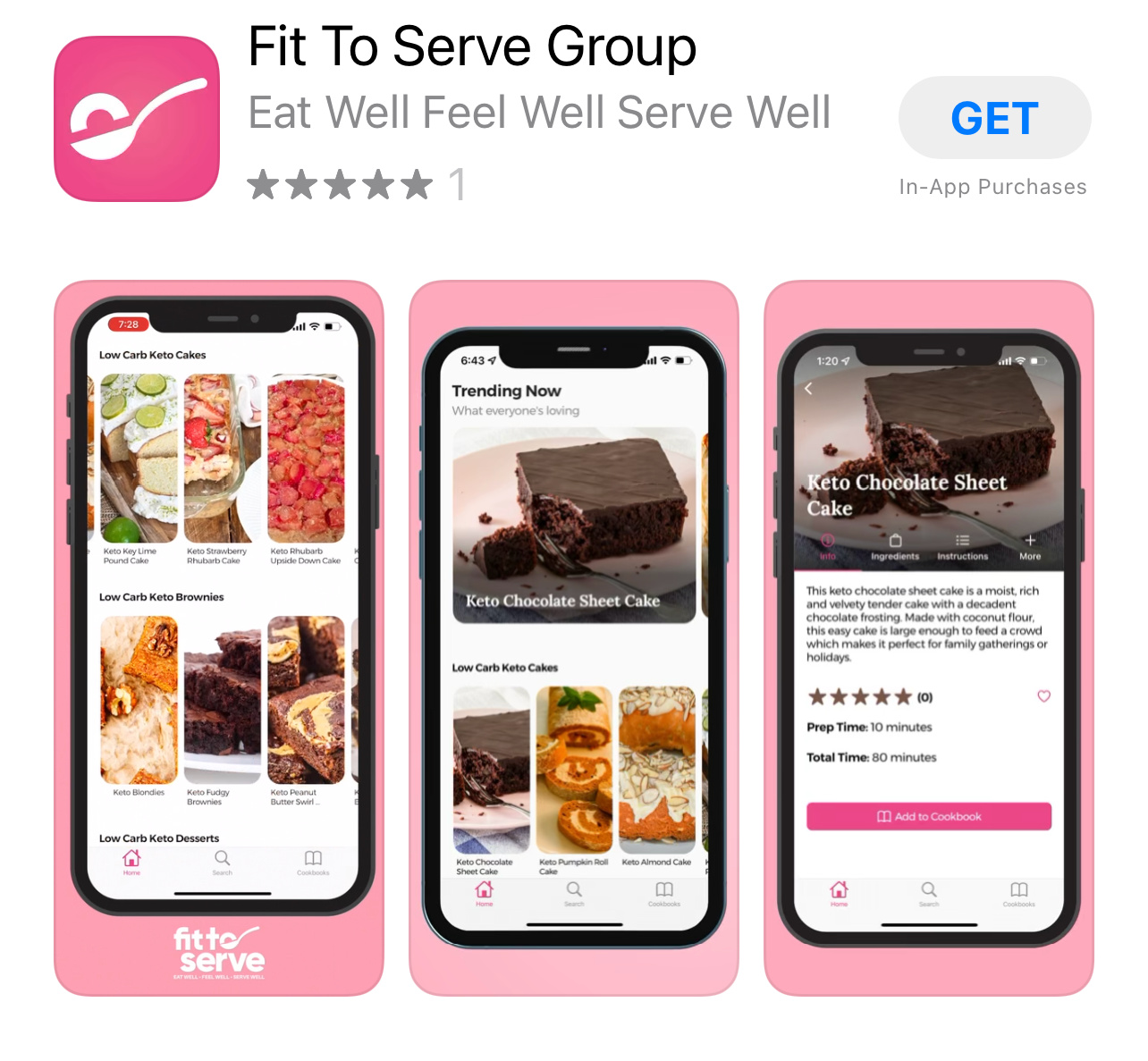 Disclosure: Some of the links below are affiliate links, meaning at no additional cost to you, I will earn a commission if you click through and make a purchase.
It took a few tries to get the flavor and texture as close to vanilla classic cookies so many of us remember fondly. For one the cookie has a good dose of vanilla extract, certainly more than I am accustomed to using.
That one tablespoon of vanilla is a must to get that Nilla flavor just right.
These cookies also use both granulated sugar substitute and confectioner's sugar substitute. The combination of both sugar substitutes plays a role in the cookie crumb and flavor.
The dough comes together quickly and then it's just a matter of chilling the dough for at least 30 minutes before forming 1/2 teaspoon-sized balls slightly flattening and baking.
You should note that the cookie dough is a little wetter than most. This is totally normal and it's what gives it a wafer texture. If while forming the cookies it sticky place the dough back in the refrigerator for another 10 minutes before proceeding.
The delicate texture is why it's also important to allow them to fully cool once baked since they will be quite fragile until they do.
The following are the ingredients needed for these Nilla low carb wafers, note that the printable recipe card is at the bottom of the page.
Ingredients Needed
Coconut Flour
Unsalted butter softened
Eggs
Heavy cream
Vanilla extract
Baking powder
Sea salt
Best Sugar-Substitutes For Sugar-Free Vanilla Wafers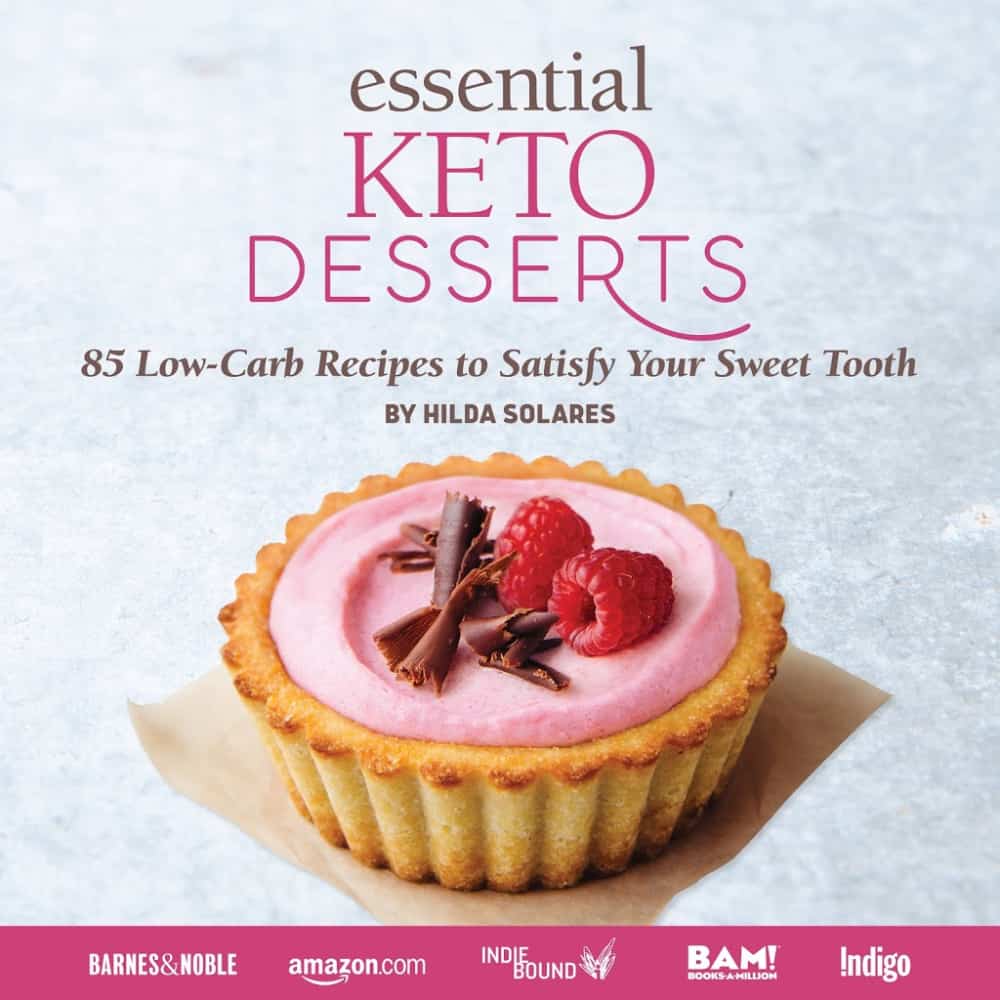 I recommend two brand options when it comes to which sweetener you can use in this recipe. I am partial to Lakanto Monk Fruit.
Lakanto Monk Fruit is my favorite since the texture and flavor are what I have found to be the closest to real sugar and because the flavor fools your taste buds like nothing else I've found in the market.
Having said that, I'm also partial to the brand Swerve which is an erythritol blend. Similar to Lakanto it uses sugar alcohols and has a 0 % impact on blood sugar.
Both Lakanto and Swerve have confectioner's sugar substitutes a must for this recipe. If you do not have powdered on hand you can make your own by using a dry coffee grinder and processing until it's a fine powder.
Tag Us
Grab Our Books!
In case you don't know we have authored two books for you, Essential Keto Bread and Essential Keto Desserts both inspired by your requests over the years. It's my prayer these keto cookbooks will help make keto a delicious breeze for you.
My failed attempts when I first went keto is what caused me to be very intentional with my Keto Baking recipes. I threw away so many ingredients in the beginning and I never want anyone to be so frustrated that they give up on the diet before they can see long-lasting results.
Even though those early days were not fun, the fact that I stayed the course has made this journey very rewarding. Besides, if I had quit at the first sign of struggle, I would not have had the opportunity to engage with you all.
I sure hope you will give this keto vanilla wafer cookie recipe a try and use them in my keto banana pudding too. Once you do, make sure you remember to tag us on Instagram and Facebook.
It's what keeps this girl encouraged to keep sharing and perfecting her recipes.
Also, check out our Amazon Store for our recommendations. You might be surprised by how many great keto options are at your disposal.
Join Our Jesus And Keto Movement
Looking for an online support system to help you stay the course on keto? As a family, we came to the keto diet looking at it from a Christian perspective. As believers, we live our lives supported by God's grace.
So when the Holy Spirit led us to combine our Christian faith and the keto diet, we did so in hopes of finding lasting transformation. When we followed the Holy Spirit's prompting to we got on the path to real transformation.
Knowing firsthand the benefits of this decision we have created a closed Christian group that is using the keto diet to transform their lives. We invite you to join our Private Facebook Group and see if it's not the key you have been missing.
Be sure to request our FREE Jesus and Keto E-Book (First 7 Days) We hope it blesses you.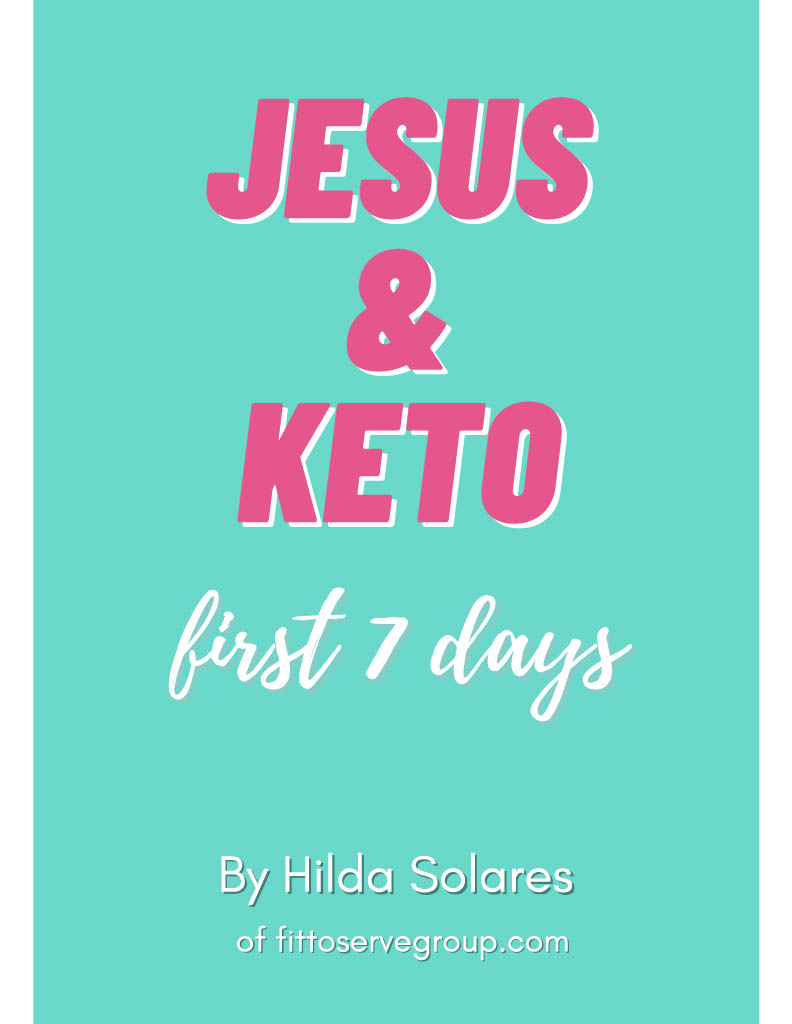 Fittoservegroup Keto App
Looking for a fast way to access our keto recipes? We got you covered. There's an app for that. Yup, there's a Fit To Serve Group App and it's going to make your keto diet a delicious breeze!
Access hundreds of recipes that are all sugar-free, gluten-free, and keto-friendly.
Enjoy early access to recipes before they go live on the website. Plus, bonus recipes that are exclusive to the app. Make your own personal cookbooks that you can use to organize your favorite recipes.
Search recipes by title, ingredients, keywords, and categories, and of course every recipe shows complete nutritional facts. Get the Fit to Serve Group App for easy-to-follow keto recipes made with easy-to-source ingredients.
The app is loaded with hundreds of yummy recipes for breakfast, lunch, dinner, snacks, and even desserts!
Learn more by visiting our Fit To Serve Group App Page.
Keto Vanilla Wafers
These keto vanilla wafers have all the flavor of Nilla cookies minus all the carbs. It's a gluten-free, sugar-free, keto-friendly copycat recipe of the box cookies we grew up on. Made with coconut flour these "Nilla" cookies are virtually carb-free with less than 1 carb per 4 cookie serving.
Ingredients
1/2 cup of softened unsalted butter
1 tablespoon of vanilla extract
2 eggs
3 tablespoons of heavy whipping cream
1 teaspoon of baking powder
1/4 teaspoon of salt
Instructions
Preheat oven to 350-degree oven and line two cookie sheets with parchment paper.
In a large mixing bowl using an electric mixer cream the butter, confectioner's sugar-substitute, granulated sugar-substitute, and vanilla extract. Beat well until well combined.
Next, add the eggs one at a time to the creamed mixture, being sure to mix until the eggs are well incorporated into the mixture.
Add the heavy whipping cream and continue to mix until well combined.
Add the coconut flour, baking powder, and salt to wet ingredients. Combine well.
Chill your cookie dough for 30 minutes before baking.
After chilling, scoop 1.5 teaspoon and form into a small ball. Using the palms of your hands roll the dough and then press gently to form each cookie. Note that the dough will be a little wet, so do not overwork the dough in your hands. If the dough begins to stick place it back in the refrigerator for 10 minutes to chill.
Place the formed cookies onto the prepared pans and bake for 12-15 until the cookies are golden and the edges slightly brown.
Allow the cookies to fully cool on a baking rack before eating.
Store your cookies in a dark cool area in an airtight container for two days. These cookies could be stored in the refrigerator for up to 5 days but they will no longer be crisp.
Notes
Note that these cookies are fragile until they cool and crisp up.
Nutrition Information:
Yield:

12
Serving Size:

4 cookies
Amount Per Serving:
Calories:

90
Total Fat:

9.2g
Saturated Fat:

5.7g
Cholesterol:

51mg
Sodium:

66mg
Carbohydrates:

0.6g
Net Carbohydrates:

.5g
Fiber:

0.1g
Sugar:

0.1g