This keto blueberry coconut skillet cake is so easy and delicious that it makes a low-carb lifestyle a breeze! It's grain-free, nut-free, sugar-free, and keto-friendly.
The blueberries and toasted coconut flakes pair perfectly in this rich, moist, and super easy-to-make old-fashioned keto skillet cake. Perfect for a brunch, after-school snack, or a la mode for a drool-worthy sugar-free dessert!
This keto blueberry toasted coconut cake can be made in a cake pan, cast iron skillet, or muffins. Which makes it easy to customize.
I chose to feature the recipe in a cast-iron skillet pan because I just love how well a cake bakes in it. Plus presenting a low-carb blueberry cake in skillet looks stunning and always turns heads!
If you're a big fan of Keto Cakes then you'll love our ever-growing collection! And if you're looking for more easy keto cast-iron recipes you should check out our keto scones recipe collection!
Keto Blueberry Coconut Skillet Cake
Blueberry desserts have a special place in my heart because I used to make blueberry muffins for my friends a long time ago and so it holds many beautiful memories for me.
Since adopting the ketogenic lifestyle, if I want to enjoy blueberries in a baked good it's gotta be a low carb keto-friendly option, like this keto blueberry skillet cake.
So now when I pick up a pint of blueberries, my thought process looks quite different. No longer am I thinking of how much sugar I can squeeze into a treat.
Believe it or not, that used to be how this baker used to think. Now it's more about how can I pack the most flavor, and nutrition into my goodies.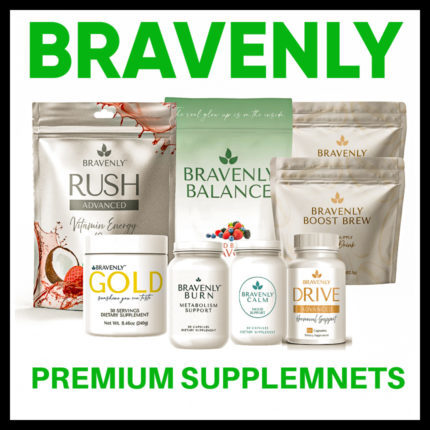 This low carb blueberry coconut cake features good-for-you antioxidant-rich berries without compromising your carb intake of flavor! I find it's perfect to pair with my morning cup of coffee or after-dinner with a scoop of sugar-free vanilla ice cream as an irresistible sugar-free dessert!
What's more, this keto blueberry coconut skillet cake is light, airy, and moist. Something you can't say about all keto coconut cakes. But I've somehow managed to crack the code on baking with low carb keto flours and thankfully my treats are never dry.
I love that the flavor of coconut is amplified in this keto cake by using coconut flour and coconut flakes. It's a coconut lover's treat for sure.
How To Make Keto Blueberry Coconut Cake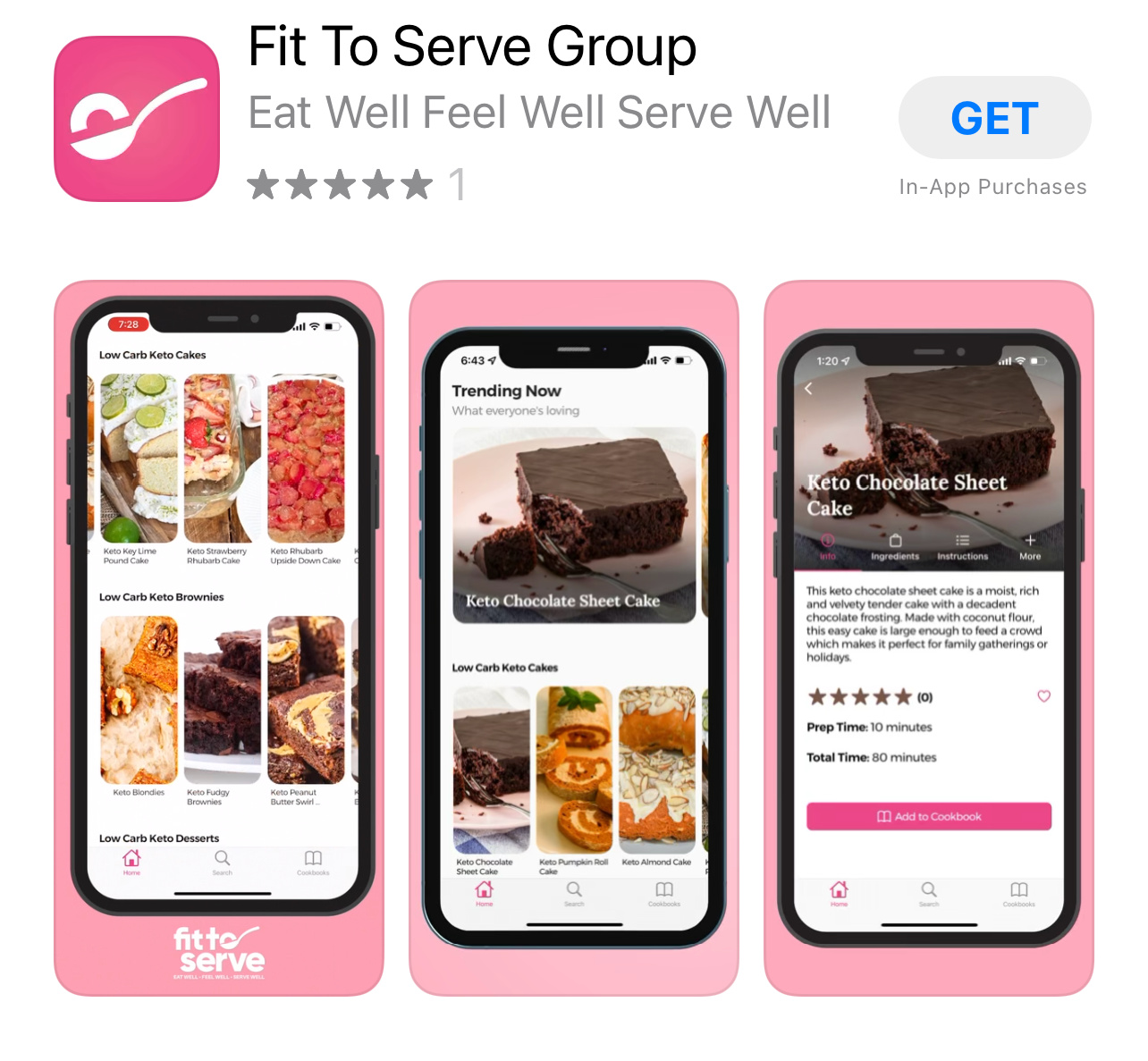 This keto blueberry skillet cake is so quick and easy to make! You'll start by simply combining your melted butter, eggs, and sugar substitute in a large bowl.
Then to this mixture, you'll add the sour cream, vanilla extract, and heavy whipping cream and combine well. Then, you'll add in the coconut flour, ¾ cup of the coconut flakes (we'll be using the rest later) baking powder, and salt.
Then all that's left is to fold in your blueberries, spread the batter in your cast iron skillet and sprinkle the reserved toasted coconut flakes over the top.
If you don't have a cast-iron skillet you can also bake this old-fashioned cake in a 9-inch cake pan. Baking in the cast-iron skillet creates an incredible crust that can't be beaten though!
Bake until slightly golden and an inserted toothpick comes out clean, about 25 minutes, and enjoy!
What You'll Need To Make A Keto Blueberry Coconut Cake
The following is a list of ingredients and tools you'll need to make this yummy keto nut-free skillet cake. Please note the full printable recipe card is at the bottom of the page.
Disclosure: Some of the links below are affiliate links, meaning at no additional cost to you, I will earn a commission if you click through and make a purchase.
Blueberries, fresh or frozen

Eggs

Butter

Sour cream

Vanilla extract

Heavy cream

Baking powder

Salt
The Best Sugar Substitute For Keto Baking
When it comes to choosing which sugar substitute to use for this keto skillet cake, I have several for you to choose from. My go-to choice is Lakanto Monk Fruit because the texture is spot on since there is barely any aftertaste.
It is a monk fruit and erythritol blend. Lakanto Monk Fruit gets its sweetness from antioxidants called mogrosides, instead of fructose or sucrose. It's why it's a great all-natural sugar substitute and has zero calories and zero glycemic index.
I'm also partial to Swerve an erythritol blend. Unlike other natural sweeteners like stevia, it has no bitter aftertaste and measures just like sugar. It's made from ingredients found in select fruits and starchy root vegetables and contains no artificial ingredients, preservatives, or flavors.
Swerve is the name brand of Erythritol and it's unlike other sugar alcohols because it has a 0 % impact on blood sugar. You could also use the stevia and erythritol-based brand Pyure for most of my baked goods.
But if using Pyure you will want to use 1/2 the amount called for in this recipe since it's much sweeter. 1/4 cup is enough if using this sweetener.
Lastly, if you can't easily find a more natural sugar substitute you can also use Splenda with great success.
Blueberry Benefits
They are packed with a flavonoid called anthocyanin. It's what gives blueberries their deep blue color and health benefits.
Blueberries can enhance heart health, blood pressure, skin health, lower sugar levels, bone strength, cancer prevention.
Coconut Prebiotic Benefits
Probiotics are the beneficial bacteria that live in the colon that help us digest and absorb the nutrients in our foods.
Most people are familiar with probiotics and their role in defending us against harmful bacteria.
However, as important as probiotics are for your gut to work properly, these friendly bacteria simply would not exist if it were not for prebiotics.
This is because prebiotics is the food that actually feeds probiotics. Without the feeding of probiotics, we can't see the growth and repopulation in our gut.
An easy way to remember the role of prebiotics is to think of them as a gut fertilizer.
Coconut meat is rich in a prebiotic fiber called inulin. Inulin is a fructan and it promotes the growth of healthy bacteria in our gut.
Looking for intentional ways to add nutrition to my baked goods is now a priority. I chose to make this keto blueberry coconut cake with coconut flour because I wanted to find a delicious way to include more inulin and antioxidants into our diet.
Tag Us
I sure hope you will give this recipe a try. Once you do, make sure you remember to tag us on Instagram and Facebook.
Be sure to also check our collection of keto coffee cakes for more delicious options!
Also, visit our Amazon Store for our recommendations. You might be surprised by how many great keto options are at your disposal.
Grab Our Books
In case you didn't know we have authored two books for you, Essential Keto Bread and Essential Keto Desserts both inspired by your requests over the years. It's my prayer these keto cookbooks will help make keto a delicious breeze for you.
Join Our Jesus And Keto Movement
Looking for an online support system to help you stay the course on keto? As a family, we came to the keto diet looking at it from a Christian perspective. As believers, we live our lives supported by God's grace.
So when the Holy Spirit led us to combine our Christian faith and the keto diet, we did so in hopes of finding lasting transformation. When we followed the Holy Spirit's prompting to we got on the path to real transformation.
Knowing firsthand the benefits of this decision we have created a closed Christian group that is using the keto diet to transform their lives. We invite you to join our Private Facebook Group and see if it's not the key you have been missing.
Be sure to request our FREE Jesus and Keto E-Book (First 7 Days) We hope it blesses you.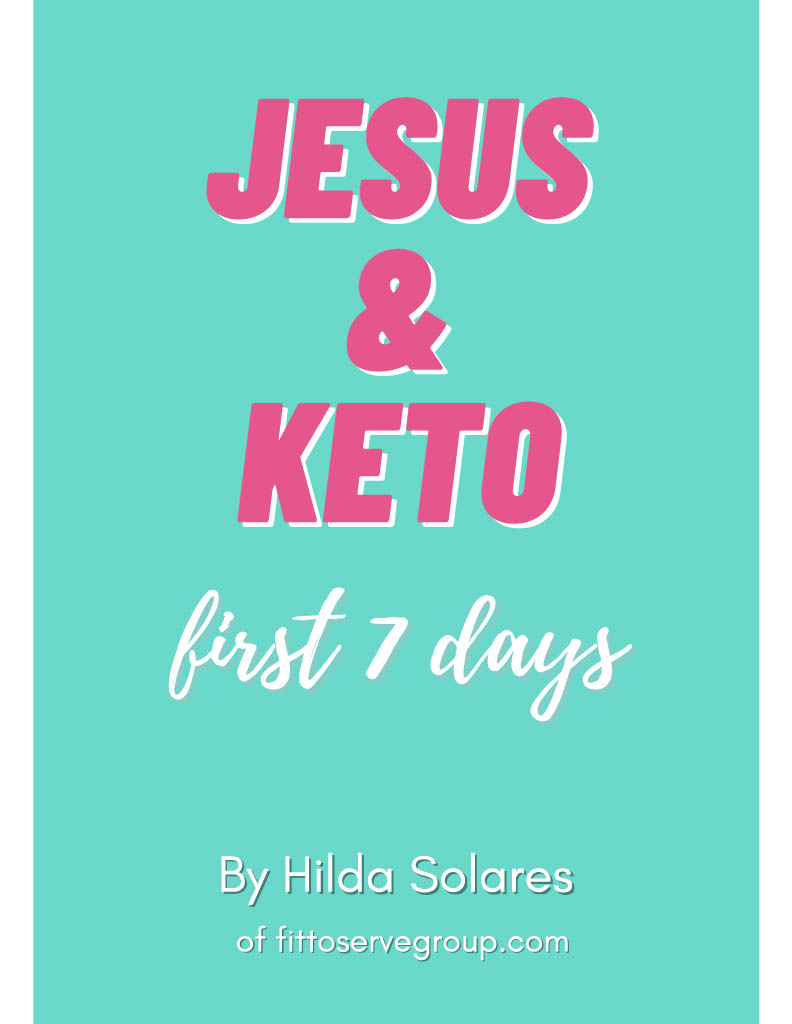 Fittoservegroup Keto App
Looking for a fast way to access our keto recipes? We got you covered. There's an app for that. Yup, there's a Fit To Serve Group App and it's going to make your keto diet a delicious breeze!
Access hundreds of recipes that are all sugar-free, gluten-free, and keto-friendly.
Enjoy early access to recipes before they go live on the website. Plus, bonus recipes that are exclusive to the app. Make your own personal cookbooks that you can use to organize your favorite recipes.
Search recipes by title, ingredients, keywords, and categories, and of course every recipe shows complete nutritional facts. Get the Fit to Serve Group App for easy-to-follow keto recipes made with easy-to-source ingredients.
The app is loaded with hundreds of yummy recipes for breakfast, lunch, dinner, snacks, and even desserts!
Learn more by visiting our Fit To Serve Group App Page.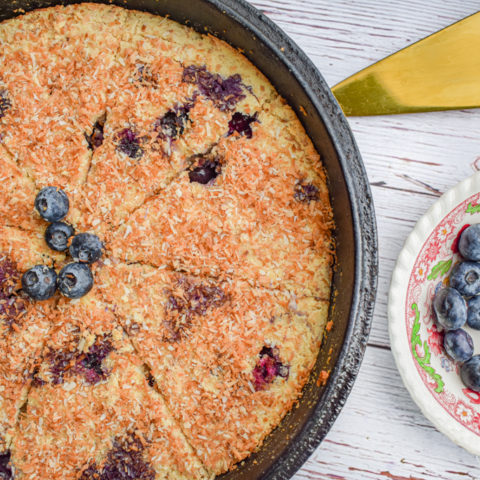 Keto Blueberry Toasted Coconut Skillet Cake
This keto blueberry coconut skillet cake is so easy and delicious that it makes a low-carb lifestyle a breeze! It's grain-free, nut-free, sugar-free, and keto-friendly. Made with coconut flour and features a toasted coconut topping.
Ingredients
4 tablespoons of melted butter
3 eggs
1 cup sour cream
1 tablespoon heavy whipping cream
1 teaspoon vanilla extract
2 teaspoons of baking powder
¼ teaspoon of sea salt
1 cup of fresh or frozen blueberries
Instructions
Pre-heat oven to 350 degrees
On a lined baking sheet, spread the coconut flakes and toast for 3 to 5 minutes or until lightly browned, set aside.
Melt the butter and set it aside to cool.
In a large bowl, combine the sugar substitute, melted butter, and eggs.
Next, add the sour cream, heavy whipping cream, and vanilla extract and combine well.
Then, add the coconut flour, baking powder, salt, and ¾ cup of the toasted coconut flakes. Stir until fully combined.
Lastly, fold in the blueberries and spread the batter (note that it will be thick) into a fully greased 10-inch round cake pan or cast-iron skillet.
Sprinkle the remaining ¼ cup of toasted coconut flakes over the top of the keto cake.
Bake for 30-35 minutes or until an inserted toothpick comes out clean.
Store leftovers in the refrigerator for 5 days or freeze for up to 3 weeks.
Recommended Products
As an Amazon Associate and member of other affiliate programs, I earn from qualifying purchases.
Nutrition Information:
Yield:

12
Serving Size:

1
Amount Per Serving:
Calories:

120
Total Fat:

8.9g
Saturated Fat:

5.8g
Cholesterol:

60mg
Sodium:

46mg
Carbohydrates:

4.9g
Net Carbohydrates:

3.4g
Fiber:

1.5g
Sugar:

1.7g
Protein:

2g