Keto cheesecake fat bombs are the answer to your sugar cravings. These fat bombs taste like bite-sized cheesecakes and provide enough healthy fats to keep hunger at bay.
I love that these creamy cheesecake fat bombs are just .5 net carbs. Satisfy your sweet tooth without carbs!
What's great about these low carb cheesecake fat bombs is that they are super easy to make and flat-out delicious.
If you're anything like me and NEED your sweet treats then these bite-size keto cheesecakes are calling your name.
The best part is that these are no-bake keto cheesecake fat bombs, making them a breeze to make.
If you've been hesitant to try fat bombs because you're afraid you won't like the taste, fear not because if you like cheesecake, you're going to love this recipe.
Although I'm a huge fan of using fat bombs while doing a keto diet since they are an effective way to raise ketones, I don't like it for the taste of coconut oil to be overpowering.
What sets my cream cheese fat bombs from most other recipes, is that it doesn't taste like coconut oil but rather like a bite-sized portion of cheesecake. Plus, these are basically 3 ingredient fat bombs.
Have a higher amount of ketones and indulge in a cheesecake treat, what's not to love? And be sure you also try our a keto chocolate cheesecake fat bomb recipe for a chocolate option.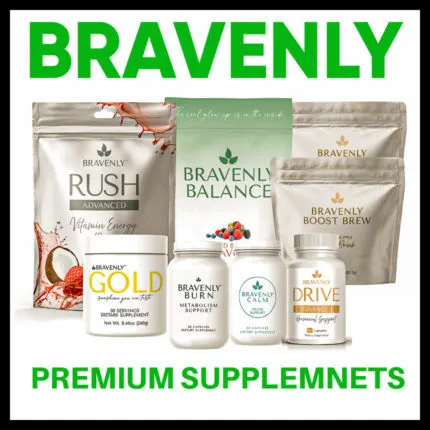 If you love recipes that feature cream cheese, do check out our collection of Keto Cream Cheese Recipes for more delicious keto-friendly treats.
Cheesecake Fat Bombs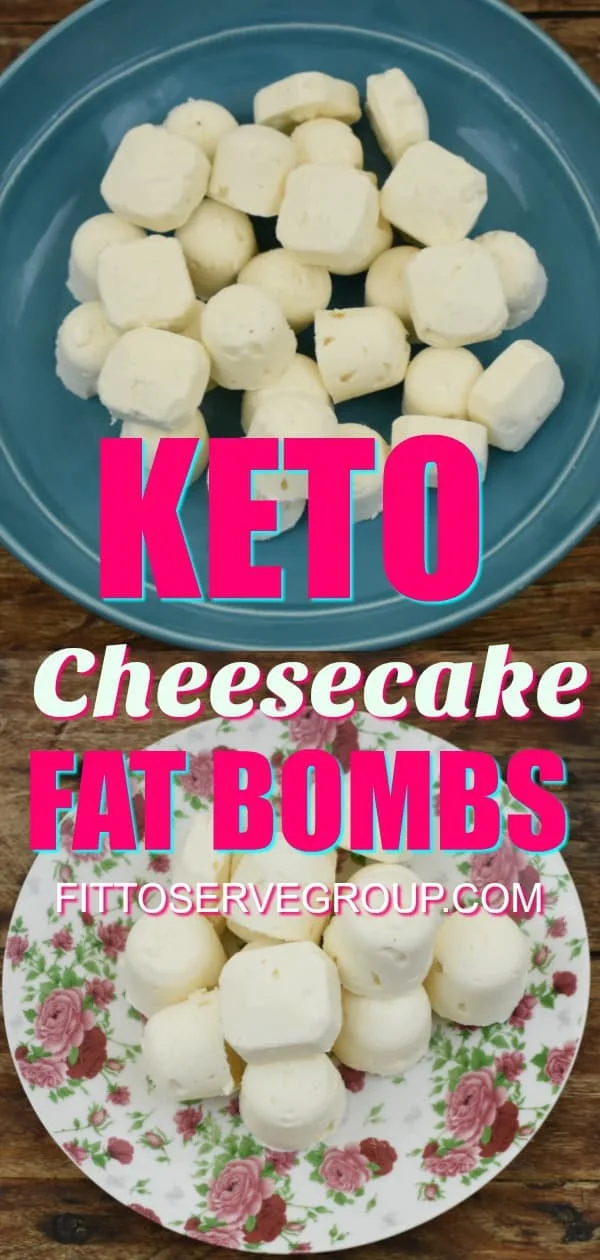 These cream cheese fat bombs are easy, no-bake, and take only minutes to whip up. Ok, maybe this is not a 3 ingredient fat bomb recipe it is still super simple to make. Dare I say, this is a failproof fat bomb recipe.
So even if you are not fluent in keto baking, you can enjoy these delicious cheesecake bites.
I make it a point to keep a batch of keto cheesecake fat bombs in my freezer so that I can access a snack when I need a little pick-me-up.
In case you don't know, fat bombs can be an effective tool in raising your ketone levels. When your body burns fat for fuel instead of glucose, it's essential to have enough dietary fat in your diet.
If you don't have enough fat to fuel your metabolism, you can experience a stall or decrease in ketone levels. Being in ketosis is the goal when doing a ketogenic diet, because when your ketone levels are elevated your appetite drastically reduces.
Keto Cream Cheese Fat Bombs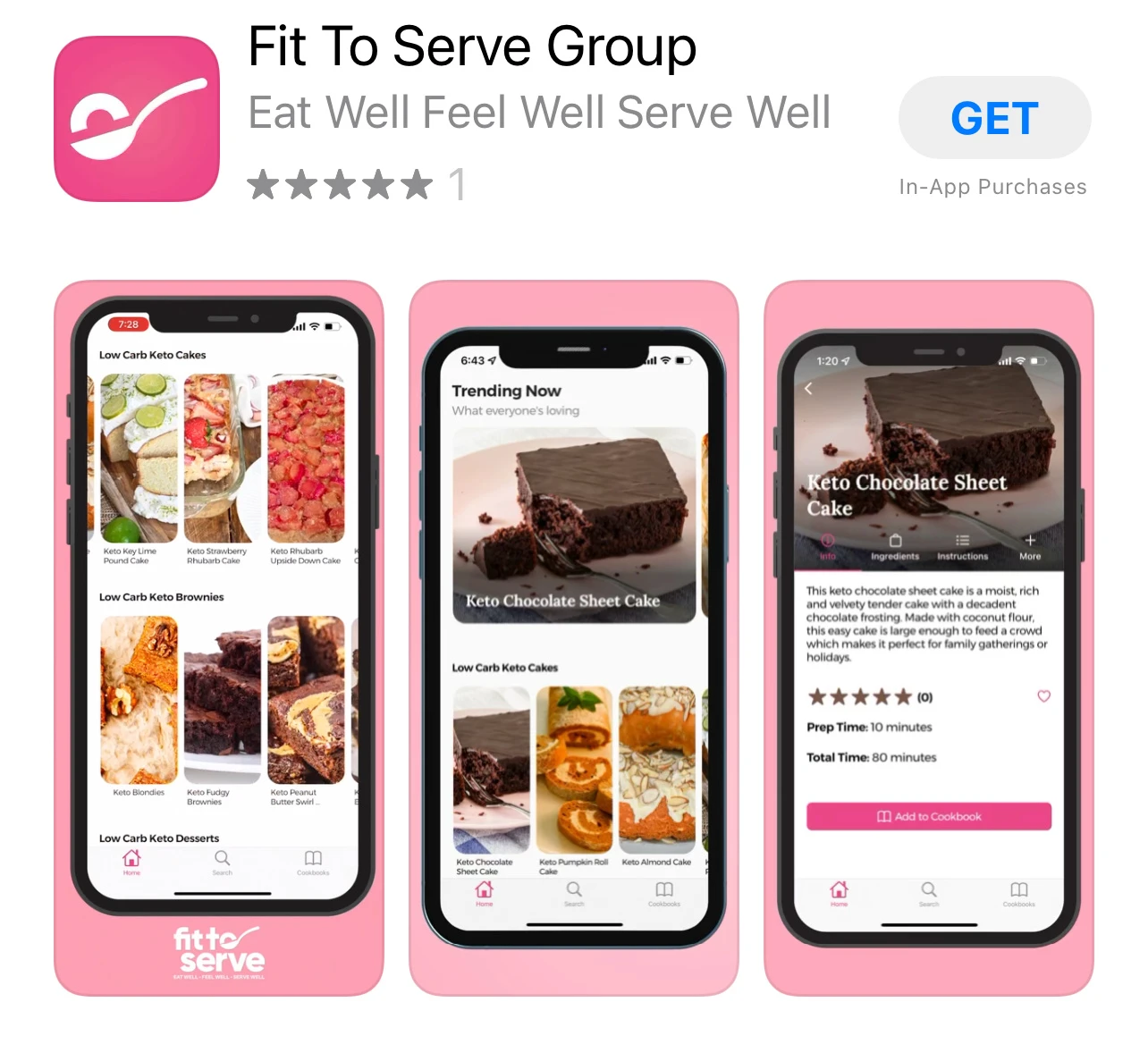 A recipe like these cheesecake keto fat bombs can not only reduce your appetite but keep sugar cravings to a minimum.
Adding fats in the form of fat bombs makes for a good snack because it keeps you satiated. But they are meant to be enjoyed in moderation. Just one or two fat bombs are enough to keep you fully satisfied.
When I make my fat bombs, I keep them stored in the freezer. My cream cheese fat bomb recipes all include coconut oil and when coconut oil is allowed to come to room temperature it melts. So keeping them in the freezer just makes sense.
But I also like that fat bombs are just a small treat. I will usually have a keto cheesecake fat bomb as a quick snack before a workout or in place of dessert.
Keto Cheesecake Fat Bombs
The best way I can describe a fat bomb is to think of them as a bite-sized snack or treat that is high in fat and also low in carbs. Most fat bomb recipes have some sort of variation of coconut oil, cream cheese, and butter.
When doing a ketogenic diet cheesecake, keto fat bombs can be a delicious way to meet the diet's fat macro requirements. While simultaneously boosting your body into making more ketones naturally.
Why should you even consider adding cheesecake fat bombs to your diet? Well, because on a keto diet, you use fat as fuel instead of glucose and sugar. And by adding more healthy fats into your diet, you keep your appetite in check.
Plus, fat bombs can give you a boost of energy and give your brain the healthy fats it craves.
Keto Cream Cheese Fat Bombs
If you're doing a low-carb keto diet, chances are you probably already understand that your main source of energy should come from fat. But if you are new to this lifestyle adding fat to your diet in the form of fat bombs may seem odd to you.
However, when doing a keto diet, the goal is to reduce your carbs drastically and raise your healthy fat intake so that you enter ketosis and burn fat for fuel. It's why these cheesecake fat bombs can be a great addition to the lifestyle.
A true Ketogenic diet's macros look something like this, 75% fat 20% protein, and 5% carbs. But let's face it, adding high-fat snacks can prove to be a little tricky especially if you've shunned fat for years.
Fat Bombs, A Deliciously Easy Keto Treat
The best way I've found to add healthy fats to my diet has been using fat bombs. It ensures my sugar cravings stay controlled and raises my ketones.
My Keto no-bake cheesecake fat bombs come especially handy when you just need a little something to tide you over till your next meal.
When my sweet tooth starts to rear its head, I like popping a cheesecake fat bomb for almost instant quenching of carb cravings.
Wondering how a tasty little cheesecake treat can somehow reduce hunger? It's all due to the high level of healthy fats.
How To Make Cheesecake Fat Bombs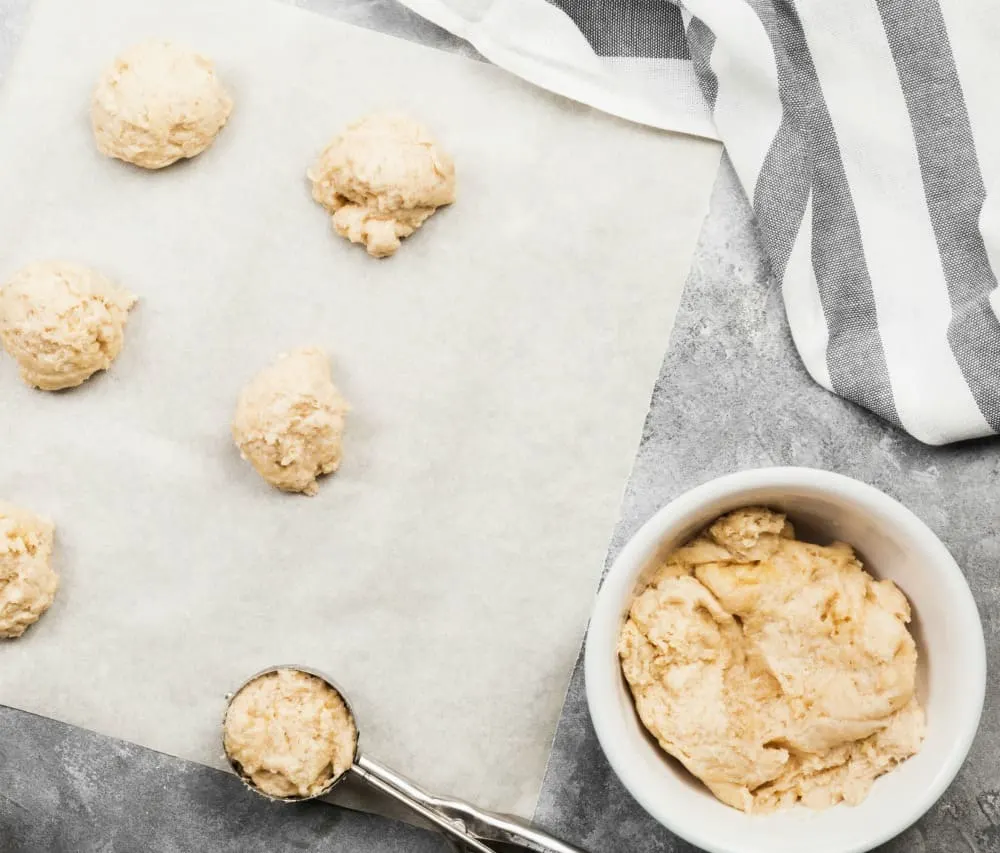 Disclosure: Some of the links below are affiliate links, meaning at no additional cost to you, I will earn a commission if you click through and make a purchase.
Use the highest level of ingredients you can afford when making these cream cheese fat bombs. This way you ensure you are getting fat-soluble vitamins, and a better omega-3 to omega-6 ratio. I suggest using grass-fed butter and organic coconut oil.
When making your keto no-bake cheesecake fat bombs make sure all your ingredients are at room temperature; this will allow for easy mixing.
I encourage you to use an electric mixer to combine all the ingredients so that there are no lumps in your fat bombs and so that the fats are fully incorporated.
The quality of fat you use is important, especially when it comes to fat bombs. I recommend you use grass-fed butter and organic refined coconut oil for optimal benefits.
Although I don't mind the flavor of coconut oil, I opted for refined so that the flavor doesn't overpower the keto cheesecake fat bomb recipe.
You can use any mold shape to create these fat bombs but they should not be over an inch, the goal is to have a bite-sized keto cheesecake treat. I prefer using silicone molds because they make un-molding easier.
If you rather use a cookie scoop instead of a mold, simply place the batter into the fridge for 20-30 minutes till it gets solid, then scoop it into a parchment-lined cookie sheet using a small cookie scoop.
Then it's just a matter of placing the fat bombs in the freezer for about an hour to firm up. You can then store your fat bombs in a container in your freezer for easy access.
Best Sugar-substitute For Fat Bombs
I have several sugar substitutes you can use when making these keto cheesecake fat bombs. If you're looking for a sweetener that reminds you of real sugar I'd recommend you try Lakanto Monk Fruit.
The texture of this all-natural sweetener is spot on plus it barely has an aftertaste. I'm also partial to Swerve, which is an erythritol blend.
You could also use the stevia and erythritol-based brand Pyure here with good results. Lastly, if you can't easily find a more natural sugar substitute you can also use Splenda with great success.
I just don't recommend any liquid sweeteners because I find they tend to crystallize when frozen.
Don't Mix High-Fat Foods With High Carbs
If you want to include fat bombs in your diet, you need to also reduce your carbohydrate intake. Adding more dietary fat to a diet that is high in carbs can spell disaster.
Why? Because high fat and high carbs can never co-exist. It's why junk food is so detrimental to our health.
You see, it's the carbs that make your body store the fat. Dietary fat alone is not the culprit but when combined, you will not gain the benefits of burning fat for fuel. Instead, you will find yourself packing on some extra unwanted pounds.
So do yourself a favor and reduce your carbs before thinking of adding cheesecake fat bombs to your diet.
I've created several fat-bomb recipes for you that are easy to whip together. I hope you will take a look at these too.
Easy Fat Bomb Recipes
Do Calories Even Matter?
The idea of adding more fat and, therefore more calories to your diet may seem counterintuitive if you are trying to lose weight. But as long as you keep your carb intake low, dietary fat is not an issue.
There are two camps when it comes to counting calories in a ketogenic diet. Some people track every macro and others simply let their hunger guide them. I recommend you test what works best for you.
The truth is, you need to see how your body reacts since everyone is different. Randy and I don't obsess over our macros but this is because we are now in maintenance mode. If you're just starting a keto diet it would probably benefit you to track your macros consistently.
Eventually, it becomes second nature, and you kinda keep a running count in your head. At least, this is what's worked for us.
If you are a fan of more traditional cheesecakes, make sure you check out our Keto Cheesecakes for more delicious flavor and style options.
I sure hope you will give this recipe a try. Once you do, make sure you remember to tag us on Instagram and Facebook. It's what keeps this girl encouraged to keep sharing and perfecting her recipes.
Join Our Jesus And Keto Movement
Looking for an online support system to help you stay the course on keto? As a family, we came to the keto diet looking at it from a Christian perspective. As believers, we live our lives supported by God's grace.
So when the Holy Spirit led us to combine our Christian faith and the keto diet, we did so in hopes of finding lasting transformation. When we followed the Holy Spirit's prompting, we got on the path to real transformation.
Knowing firsthand the benefits of this decision, we have created a closed Christian group that is using the keto diet to transform their lives.
We invite you to join our Private Facebook Group and see if it's not the key you have been missing.
Be sure to request our FREE Jesus and Keto E-Book (First 7 Days) We hope it blesses you.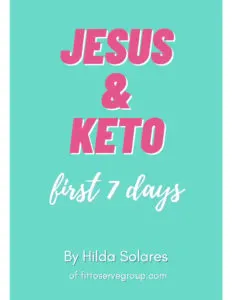 Fittoservegroup Keto App
Looking for a fast way to access our keto recipes? We got you covered. There's an app for that. Yup, there's a Fit To Serve Group App and it's going to make your keto diet a delicious breeze!
Access hundreds of recipes that are all sugar-free, gluten-free, and keto-friendly.
Enjoy early access to recipes before they go live on the website. Plus, bonus recipes that are exclusive to the app. Make your own personal cookbooks that you can use to organize your favorite recipes.
Search recipes by title, ingredients, keywords, and categories, and of course, every recipe shows complete nutritional facts. Get the Fit to Serve Group App for easy-to-follow keto recipes made with easy-to-source ingredients.
The app is loaded with hundreds of yummy recipes for breakfast, lunch, dinner, snacks, and even desserts!
Learn more by visiting our Fit To Serve Group App Page.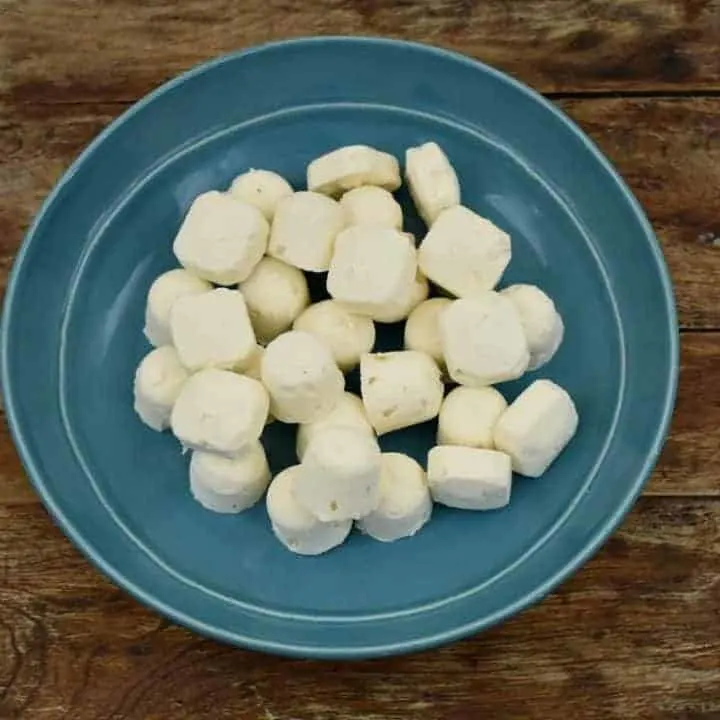 Keto Cheesecake Fat Bombs
A recipe for keto cheesecake fat bombs. These fat bombs include cream cheese, grass-fed butter, coconut oil for a healthy treat that is packed with flavor and nutrients.
Ingredients
1 pkg. 8oz of room temperature cream cheese
1/2 cup of unsalted butter, room temperature
1/2 teaspoon of vanilla extract
3 tablespoons of coconut oil
Instructions
In a medium-sized bowl using an electric mixer beat the room temperature cream cheese and butter until light and fluffy.
Next add sugar substitute, vanilla, and coconut oil.
Mix well until fully incorporated.
Using a pastry bag, or small cookie scoop and into small cupcake liners or silicone mold.
Place in the freezer for an hour to firm up.
Pop your cheesecake fat bombs and store them in a container in your freezer.
Note that these fat bombs will melt at room temperature.
Notes
Note that if your coconut oil is solid, you should melt it in the microwave first for easy blending.
Makes 30 1-inch cheesecake fat bombs.
You can add a berry of choice to the mold for another variation of this recipe. Store your fat bombs in the freezer in a freezer-tight container for up to 3 months.
Nutrition Information:
Yield:

30
Serving Size:

1
Amount Per Serving:
Calories:

65
Total Fat:

7.1g
Saturated Fat:

4.8g
Cholesterol:

16mg
Sodium:

23mg
Carbohydrates:

0.5g
Net Carbohydrates:

0.5g
Fiber:

0g
Sugar:

0g
Protein:

0.6g