We all know that traditional rice is very high in carbs, but what if I could offer you a delicious alternative? Instead of regular rice (i.e. white rice), brown rice, or wild rice, I'm sharing my recipe for keto cauliflower rice pilaf.
This cauliflower pilaf rice is a healthy side dish that compliments any protein you would normally eat with regular rice, like steak, chicken, pork chops, lamb, and fish.
Plus, unlike traditional pilaf rice, which sometimes uses pasta along with rice, it is a gluten-free option.
It's an easy cauliflower rice recipe that cooks quicker than regular rice, making it a nice substitute.
An added benefit is that this cauliflower pilaf rice uses spices and veggies that enhance whatever entree you have planned for dinner with some Mediterranean flavor!
Keto Cauliflower Rice Pilaf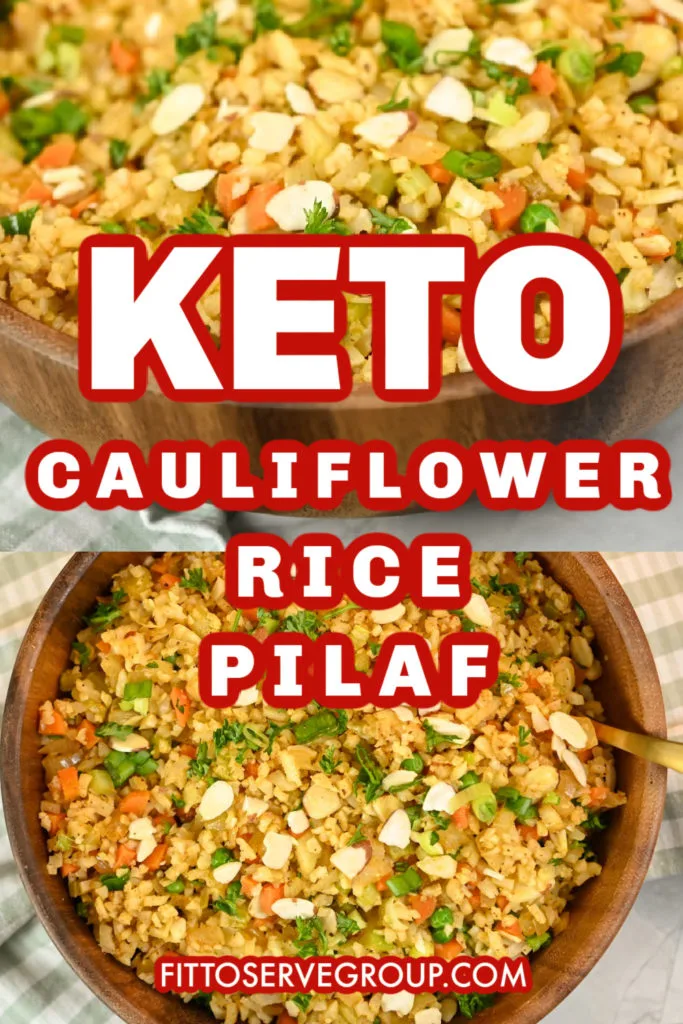 Cauliflower may be broccoli's cousin, but as a low-carb side dish, it's just as nutrient-dense as broccoli and comes with many health benefits.
It's a cruciferous vegetable that contains phytonutrients and other vitamins that help boost your metabolism and lose weight, and the high fiber content helps you feel fuller longer.
Cauliflower also helps lower your risk of cancer thanks to substances called glucosinolates. Glucosinolates are anti-inflammatory chemicals that break down into compounds that prevent cancer cells from forming with the help of beta-carotene and other antioxidants.
It's packed with vitamin B, vitamin C, potassium, and folate, as well as iron, calcium, potassium, and magnesium.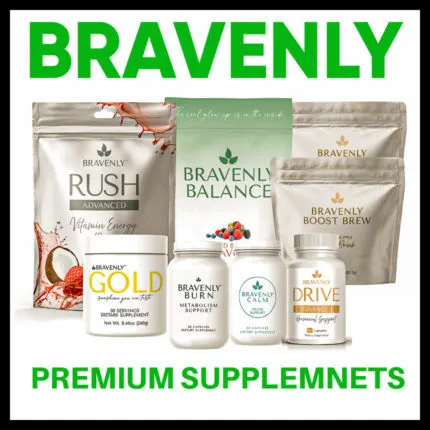 All these properties make cauliflower rice pilaf a great way to ensure that you and your family get the nutrients they need.
At only 3.2 net carbs per 3/4 cup serving, this pilaf cauliflower rice recipe fits perfectly with your keto macros.
If all that is not enough, this side dish can be made in under 20 minutes!
Ingredients Needed To Make Cauliflower Rice Pilaf (Keto)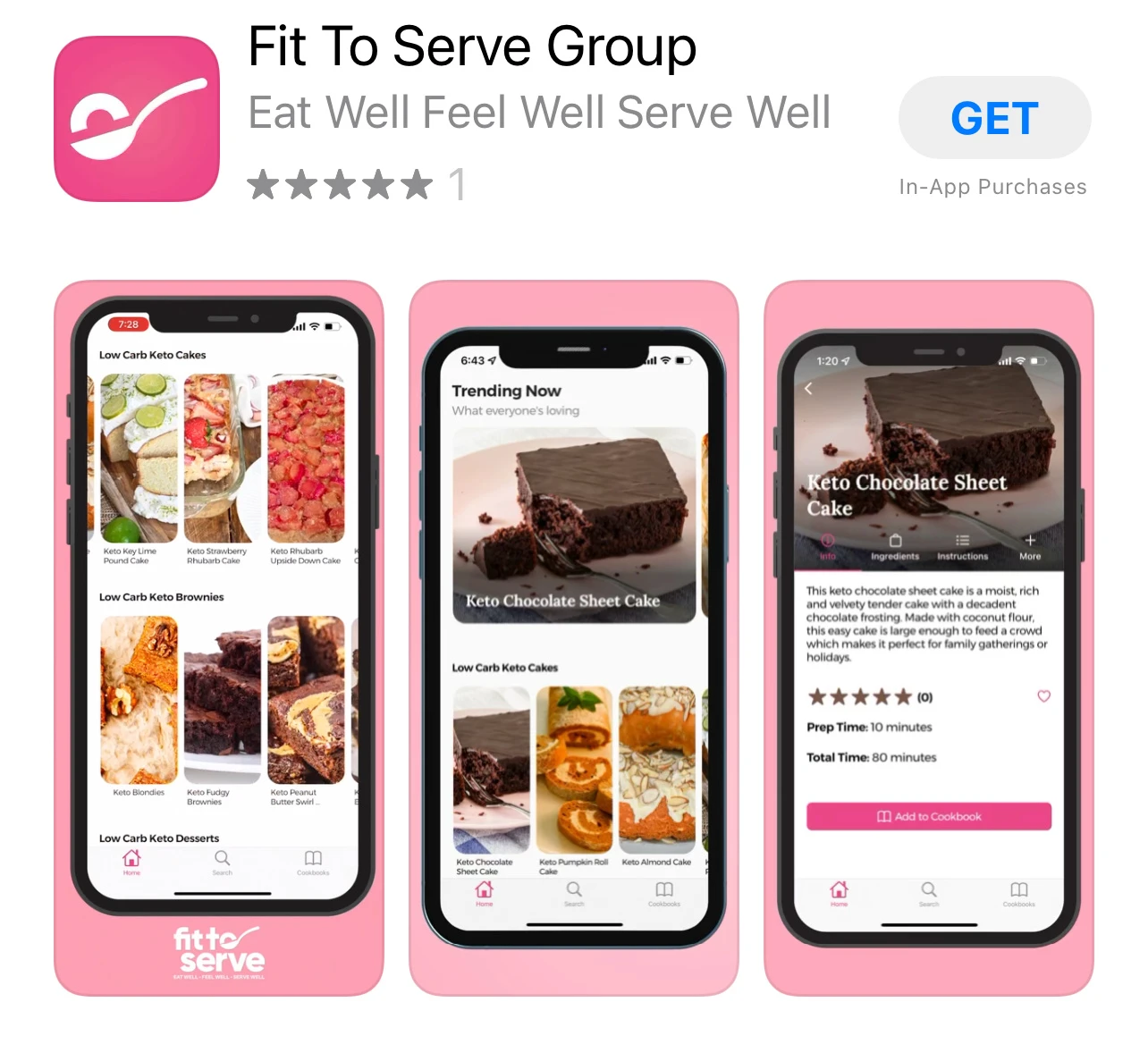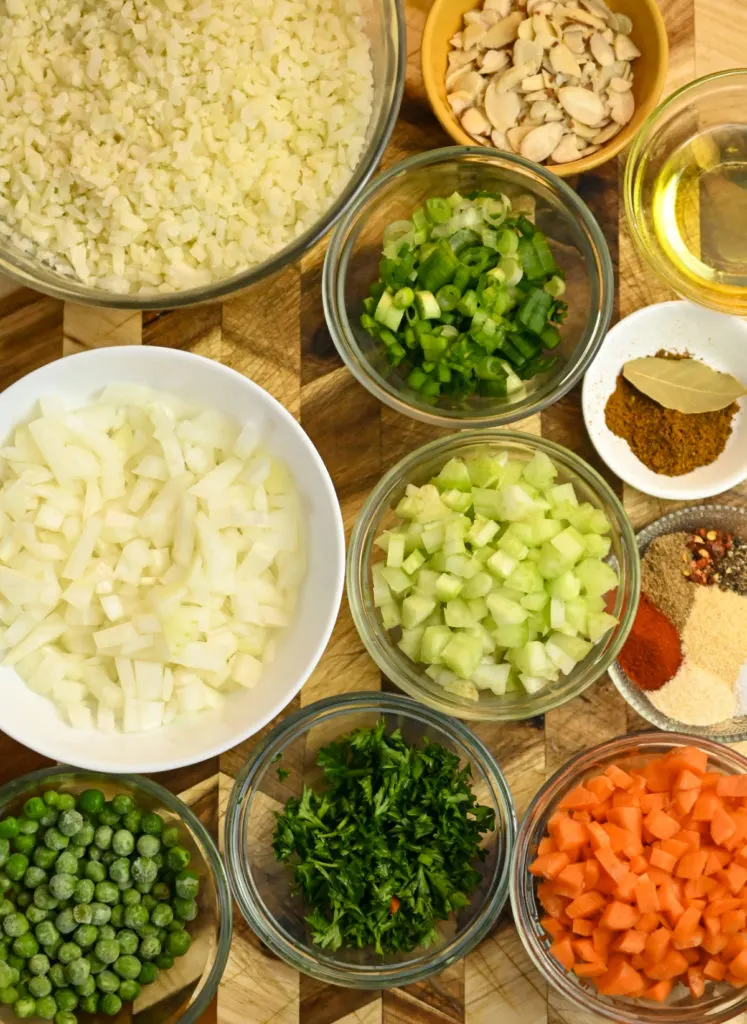 Disclosure: Some of the links below are affiliate links, meaning that, at no additional cost to you, I will earn a commission if you click through and make a purchase.
Here is everything you need to make this cauliflower rice pilaf.
Frozen cauliflower rice or half a head of finely grated cauliflower
Olive oil or refined coconut oil
Yellow onion (finely chopped)
Chopped celery
Finely chopped carrots (about 1/2 cup)
Vegetable broth or water
Minced garlic
Garlic powder
Onion powder
Paprika
Sea salt
Black pepper
Red pepper flakes
Bay leaf
Frozen peas (optional)
Fresh parsley (for garnish)
Chopped green onions
How To Make Keto Cauliflower Rice Pilaf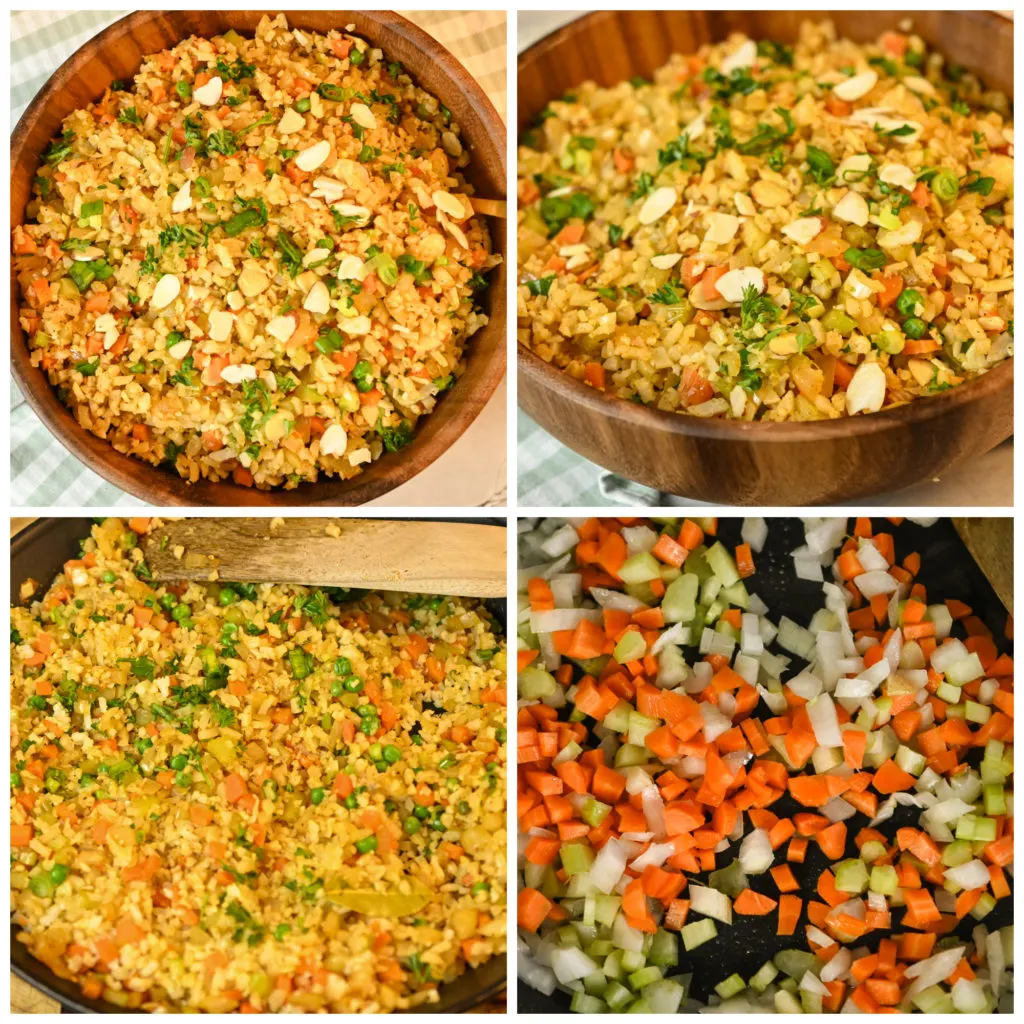 Below are the steps to making this recipe. Note that the full printable recipe card is at the bottom of the page, as are the nutritional facts.
Start by cooking your frozen cauliflower rice according to the instructions on the package. If you want to do this the natural way, make your own cauliflower rice and set it aside.
Heat the oil in a large skillet over medium heat. Add the carrots, celery, onion, and garlic and sauté them for about 5-7 minutes until they are softened.
Then add vegetable broth or water to the skillet. Add the bay leaf, salt, pepper, red pepper flakes, curry powder, paprika, onion powder, garlic powder, and ground coriander, and continue cooking for another minute or so.
Now, increase the temperature to medium-high heat, and add the riced cauliflower that you microwaved earlier.
Cook for about 2 minutes, stirring everything until the cauliflower rice is fully incorporated.
Then in another dry skillet, toast the almonds and set them aside. The addition of toasted almonds gives the pilaf rice more flavor or texture.
Next, stir in the frozen peas, fresh parsley, and chopped onions and combine them well. Fold in the toasted slivered almonds and serve the cauliflower rice pilaf hot.
Store leftovers in the refrigerator for up to 3 days or freeze them for up to 3 weeks.
How To Grate Raw Cauliflower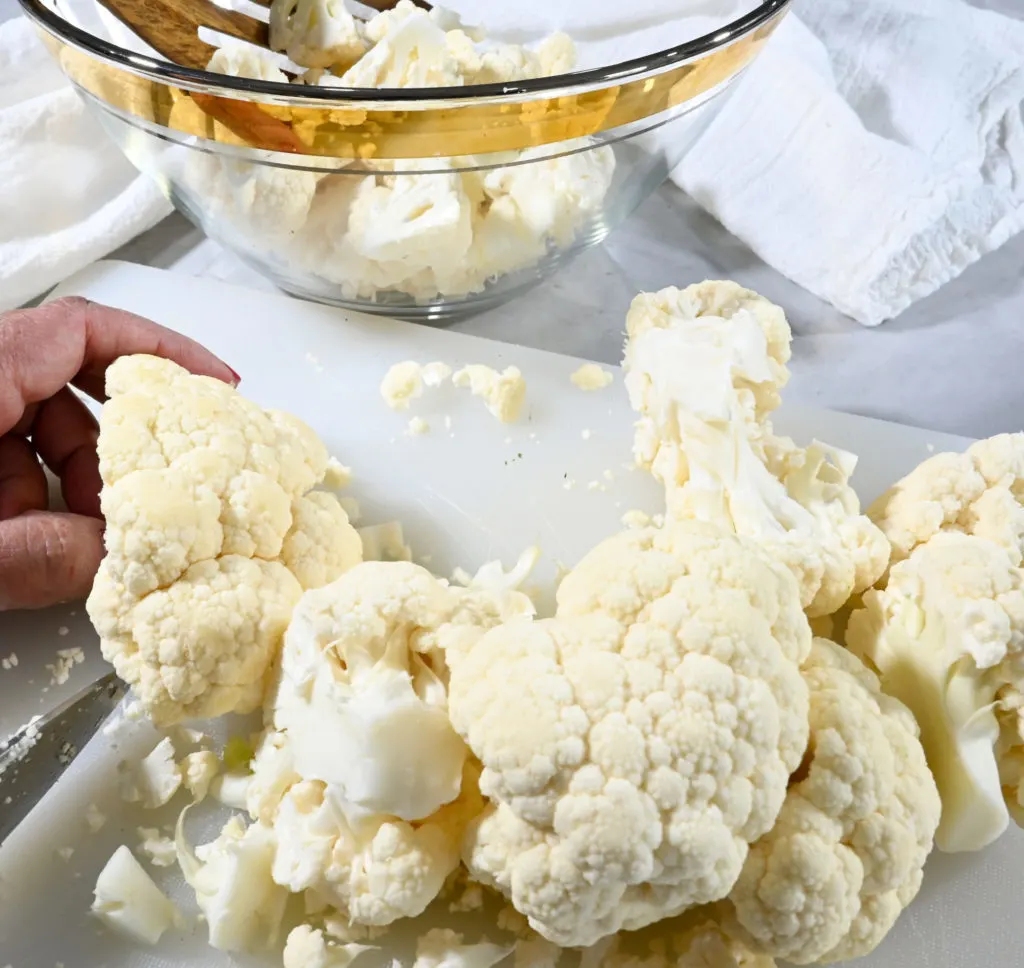 If you do not have access to frozen cauliflower rice at grocery stores where you live, you can make your own cauliflower rice easily.
The best way to do it is to pulse cauliflower florets using a food processor.
Simply throw the head of cauliflower into the processor, which will break down into granular pieces that resemble rice within seconds.
If you don't have a food processor, you can rice the cauliflower with a box grater. Slice the cauliflower head in half and grate each half into tiny pieces.
Then refrigerate the grated cauliflower until you're ready to cook it.
You can refer to our keto cauliflower rice recipe for more details.
Tag Us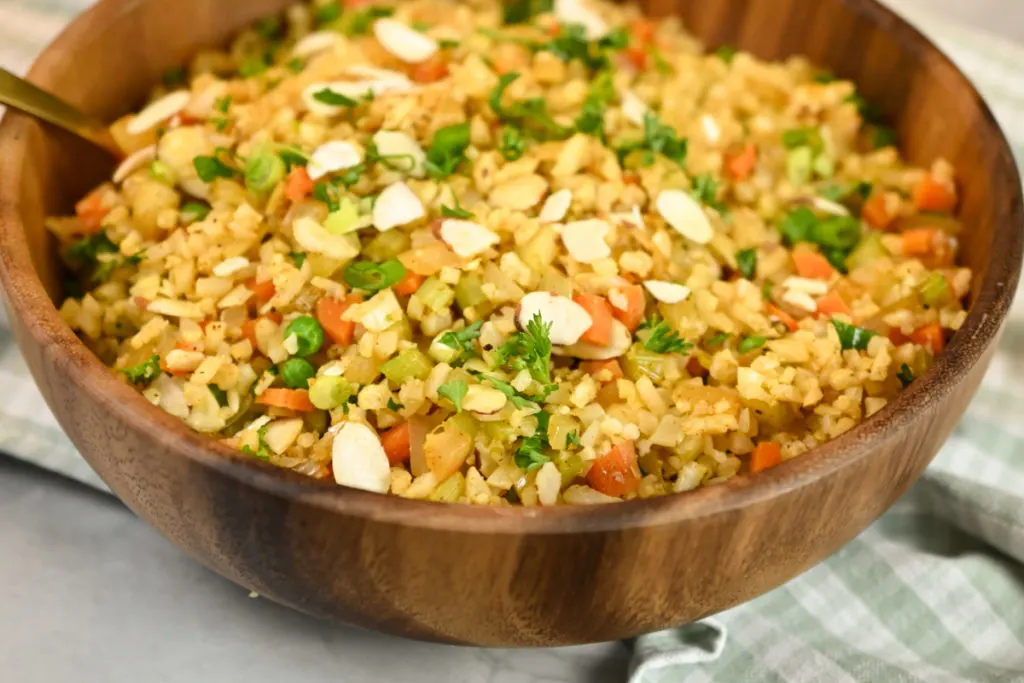 I sure hope you give this recipe for keto Pilaf rice a try, and if you do, be sure to tag us on Instagram and Facebook.
It's what keeps this girl encouraged to keep sharing and perfecting her recipes.
Also, check out our Amazon Store for our recommendations. You might be surprised by how many great keto options are at your disposal.
Grab Our Books!
In case you don't know, we have authored two books for you, Essential Keto Bread and Essential Keto Desserts, both inspired by your requests over the years.
I pray these keto cookbooks will make keto a delicious breeze for you.
Join Our Jesus And Keto Movement
Do you know that it wasn't until Randy and I began to combine the promises of God's word about healing and changed our diet to a ketogenic one that we finally began to see our health improve?
By cutting out the junk and focusing on real foods, we gave our bodies the nutrition they needed.
Then our bodies did what God designed them to do, to heal it selves. This is what we believe it means to live in divine health.
This act of obedience is what gave birth to our Fittoserve Group.
Today, we are seeing thousands of lives impacted, and the ripple effect of our decision to combine our Christian faith with the keto diet is making a difference in ways we may never know this side of eternity.
Consider joining our Private Facebook Group where others are combining their Christian Faith with that of a ketogenic lifestyle.
I love how supportive and encouraging this group of believers is. It's exciting to see how people are transforming their lives by combining this lifestyle with the Christian faith.
Be sure to request our FREE Jesus and Keto E-Book (First 7 Days). We hope it blesses you.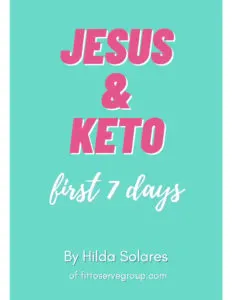 Fittoservegroup Keto App
Looking for a fast way to access our keto recipes? We got you covered. There's an app for that. Yup, there's a Fit To Serve Group App, and it's going to make your keto diet a delicious breeze!
Access hundreds of recipes that are all sugar-free, gluten-free, and keto-friendly.
Enjoy early access to recipes before they go live on the website. Plus, bonus recipes that are exclusive to the app. Make your own personal cookbooks that you can use to organize your favorite recipes.
Search recipes by title, ingredients, keywords, and categories, and of course, every recipe shows complete nutritional facts.
Get the Fit to Serve Group App for easy-to-follow keto recipes made with easy-to-source ingredients.
The app is loaded with hundreds of yummy recipes for breakfast, lunch, dinner, snacks, and even desserts!
Learn more by visiting our Fit To Serve Group App Page.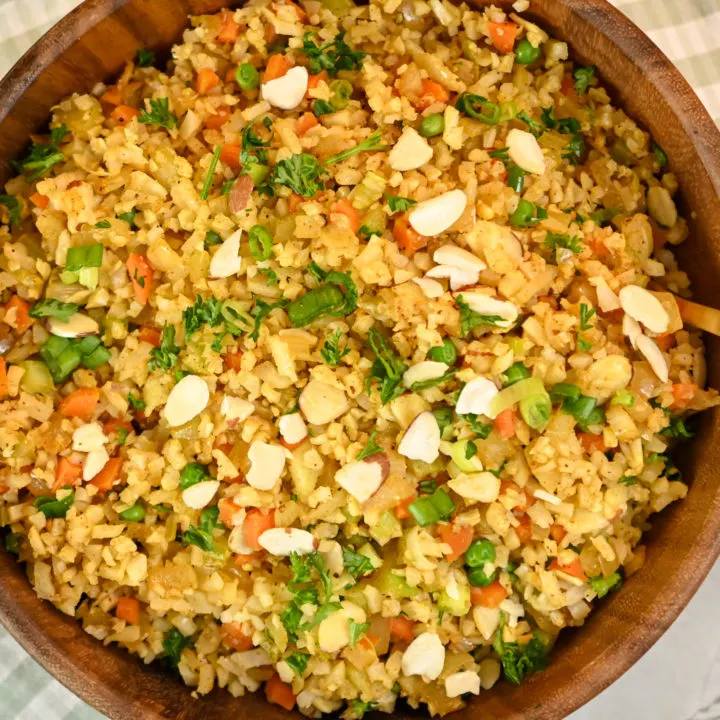 Keto Cauliflower Rice Pilaf
This keto cauliflower pilaf rice is a healthy side dish that compliments any protein you would normally eat with regular rice, like steak, chicken, pork chops, lamb, and fish.
Ingredients
2 (12ounce) packages of frozen cauliflower rice or half a head of finely grated cauliflower
2 tablespoons olive oil or refined coconut oil
1 yellow medium onion, finely chopped
1/2 cup of finely chopped celery about 1 large stalk
1 large carrot of finely chopped carrots (about 1/2 cup)
1/3 cup of vegetable broth or water
3 cloves garlic, minced
1 teaspoon of garlic powder
1 teaspoon of onion powder
1/2 teaspoon of paprika
1 teaspoon of sea salt
1/4 teaspoon of black pepper
1/4 teaspoon of red pepper flakes
1 bay leaf
1/4 cup of frozen peas (optional)
1/4 cup chopped fresh parsley, for garnish
1/4 cup of chopped green onions
Instructions
Cook your frozen cauliflower rice according to the instructions on the package, or make your own cauliflower rice and set it aside.
Heat the oil in a large skillet over medium heat. Add the carrots, celery, onion, and garlic and sauté until softened, about 5-7 minutes.
To the skillet, add 1/4 cup of vegetable broth or water. Add the bay leaf, salt, pepper, red pepper flakes, curry powder, paprika, onion powder, garlic powder, and ground coriander, and continue cooking for another minute or so.
Increase the heat to medium-high, and add the riced cauliflower that you set aside earlier to the pan. Cook for about 2 minutes, stirring until fully incorporated.
In another dry skillet, toast the almonds and set them aside.
Next, stir in the frozen peas, fresh parsley, and chopped onions and combine well.
Fold in the toasted slivered almonds and serve hot.
Store leftovers in the refrigerator for up to 3 days or freeze them for up to 3 weeks
Nutrition Information:
Yield:

6
Serving Size:

1
Amount Per Serving:
Calories:

120
Total Fat:

4g
Saturated Fat:

4g
Sodium:

90mg
Carbohydrates:

5.2g
Net Carbohydrates:

3.2g
Fiber:

2g
Sugar:

1.9g
Protein:

2g