Low Carb Nut-Free Chocolate Coconut Cupcakes For The Win!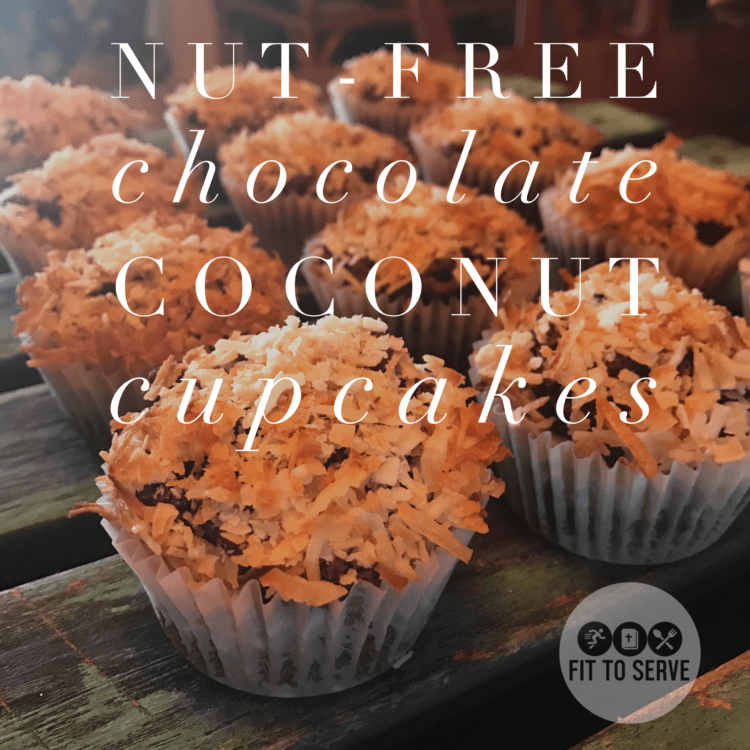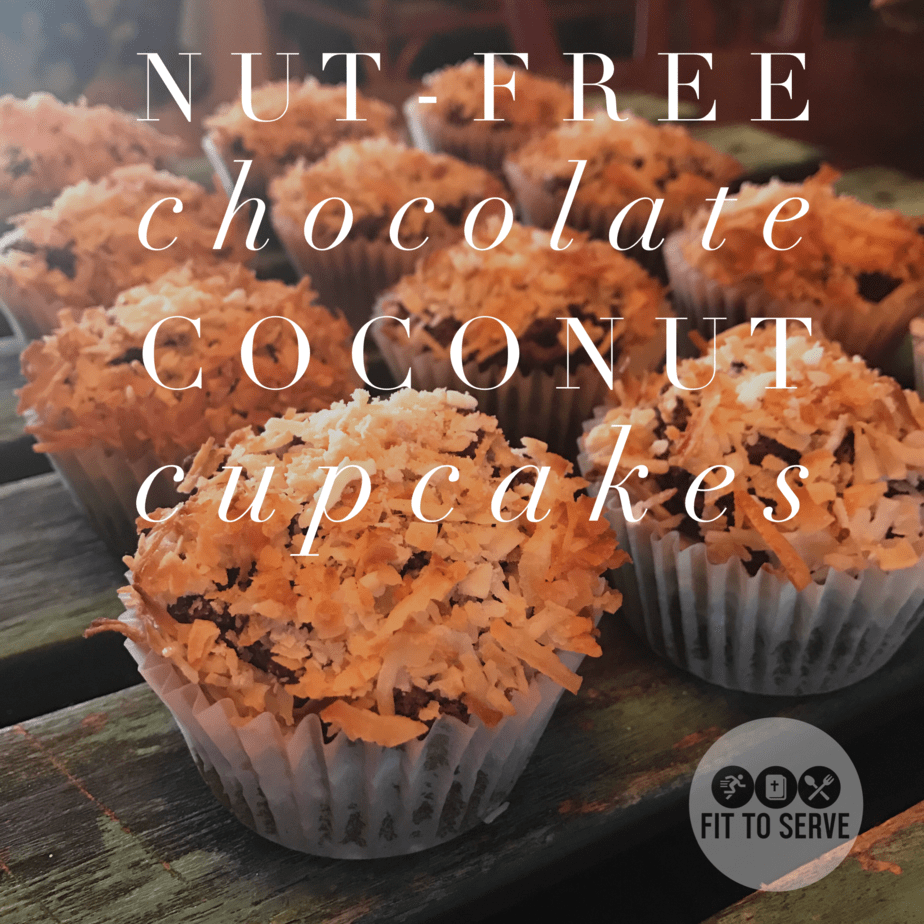 Are you frustrated with what seems like a lack of delicious low carb and nut-free dessert options? There seems to be plenty of great low carb dessert options that include nut flours.
Yet a noticeable lack of low carb nut-free options. What if you either can't have nuts due to an allergy, or you simply want a low carb keto-friendly dessert that doesn't require nut flours? Well, I believe my low carb nut-free chocolate coconut cupcakes is one you need
The Need For More Nut-Free Recipes
I often get asked if I could create more low carb recipes using coconut flour. Nut allergies can be extremely serious and so it's been a goal of mine to incorporate more nut-free recipes into my blog. Although in theory, it may sound like a simple request, it's just not that easy.
Truth is, it took me a while to learn how to use coconut flour as a good low carb alternative flour. Visit here for more of my low carb baking tips. I also have a complete list of Keto Cakes that as a fan of cakes I encourage you to also visit.
Working With Coconut Flour
Coconut flour is actually a by-product of coconut milk when it's being produced. It requires coconut milk to be extracted from the coconut meat. The coconut meat is then dried and finely ground. This creates a fine powder that looks a lot like wheat flour and serves as a great nut-free option.
One of the main issue with coconut flour is that it's very dry, and requires a lot more moisture in the recipe for it to work properly.
Plus it can't simply be substituted for flour cup for cup the way almond flour does. Using coconut flour also happens to be lower in calories, carbs and its way more economical, so you should consider using more of it. Thankfully, once you get past that hurdle, using coconut flour is pretty straightforward.
Conclusion
If you find value in my low carb keto recipes please consider sharing with others and signing up via email to never miss a post.
Note: Botanically speaking coconut is a fruit. But in some cases, it is also a tree nut. If any individual is allergic to "tree nuts" there is a probability they are also allergic to coconut. So botanically these cookies are nut-free. But not necessarily in every case.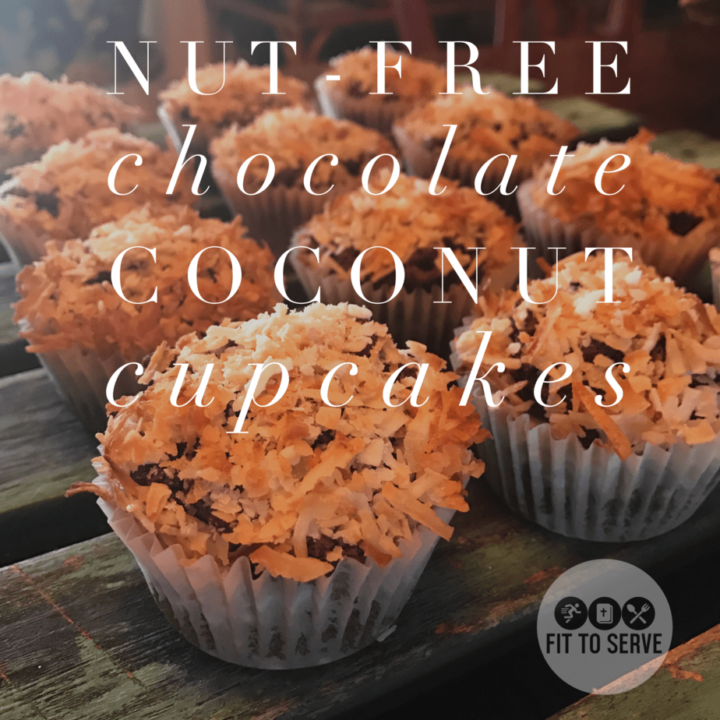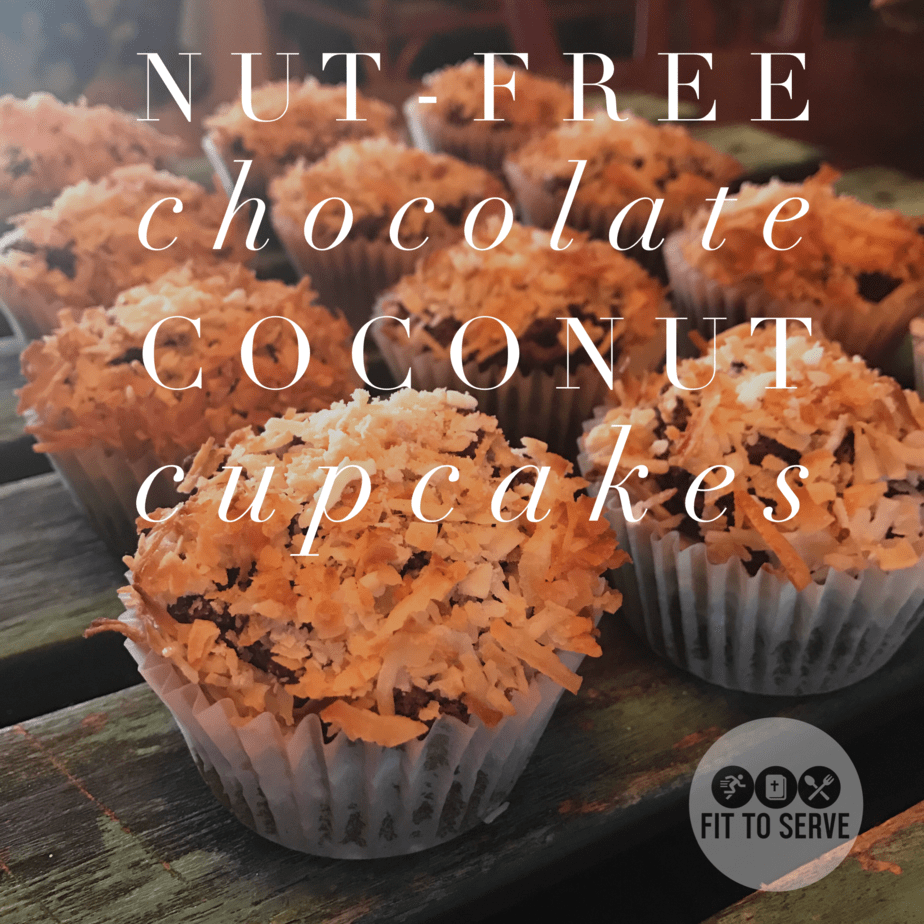 Low Carb Nut-Free Chocolate Coconut Cupcakes
Low Carb Nut-Free Chocolate Coconut Cupcakes, a delicious low carb recipe that makes coconut the star.
Ingredients
1 cup of coconut flour
¾ cup of sugar substitute (I used swerve)
½ cup of unsweetened cocoa powder
2 teaspoons baking powder
½ teaspoon baking soda
1 teaspoon instant coffee or espresso, optional
½ teaspoon sea salt
 7 large eggs
½ teaspoon vanilla
2 teaspoons vinegar
¼ cup of water
Optional Topping
1 cup of unsweetened lightly toasted coconut flakes
2 tablespoons of swerve confectioners' sugar
Mix to make topping.
Instructions
Pre-heat oven to 350 degree.
In a large bowl add dry ingredients into a large bowl and mix lightly until combined.
Next add all the wet ingredients and mix with an electric mixer until fully incorporated.
Once combined, pour into a cupcake lined pan. Top each cupcake with the toasted coconut and Swerve optional topping. Bake for 15-18 minutes.
Notes
Toast the coconut flakes in a dry non-stick skillet set to medium. Toast until lightly brown.
Nutrition Information:
Yield:

12
Serving Size:

1
Amount Per Serving:
Calories:

100
Total Fat:

9.2g
Saturated Fat:

5.1g
Cholesterol:

125mg
Sodium:

110mg
Carbohydrates:

5.2g
Net Carbohydrates:

3.2g
Fiber:

2g
Sugar:

.9g
Protein:

5.1g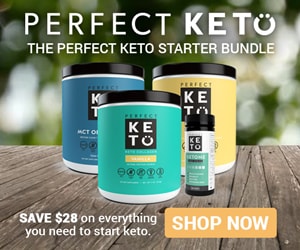 Perhaps, you've struggled to get into ketosis consistently on your low carb keto diet, or you've hit a plateau that doesn't seem to budge, consider using Perfect KETO's exogenous ketones.
Use this link and get a 15% off discount when you place your order for any of Perfect Keto's products.The discount will be added automatically at checkout.
By using exogenous ketones you will naturally elevate your ketones allowing you to enter into ketosis more quickly.
Being in a deeper level of ketosis will help reduce your appetite, carb cravings, and give you lasting energy. It's been our experience that the use of exogenous ketones helps make the low carb keto lifestyle a viable sustainable option.
Honestly, it's like having willpower in a cup. Learn more about the science behind both exogenous and endogenous ketones and have your questions answered from a doctor's perspective.
Make sure you also pick up your free and complete guide to understanding ketosis. Then begin the ketosis diet easily with this Start-Up Guide to the Ketosis Diet.
Wondering which foods you should avoid when doing Keto? This Keto Food Guide will assist you in doing the Keto Diet correctly.
SaveSave
SaveSave
SaveSave
SaveSave
SaveSave
SaveSave
SaveSave
SaveSave
SaveSave
SaveSave