Keto citrus custard is a rich and creamy low-carb posset. Made with only three basic ingredients and thickened without the need for eggs or cornstarch it's a lemony treat you're sure to make often.
A posset is basically a cross between a rich custard and silky lemon curd. This easy keto lemon posset has a velvety smooth mousse-like texture and a bright lemon flavor.
Topping it with your favorite fresh berries makes for a perfect refreshing dessert. It's the easiest way to make a low-carb keto-friendly custard. What's more, this is a great make-ahead keto lemon dessert, it's why it's the perfect treat all summer long.
Up until the other day I had no idea what a posset was. Frankly, the name didn't sound very appealing. Come to find out that it's a rich British citrus custard dessert. One that has been enjoyed for many centuries.
Hmmm, could this odd-sounding dessert become a keto lemon custard? I, of course, had to find out. After all, converting classic recipes into keto-friendly options is something I am pretty passionate about.
Let's just say I became very curious when I realized that you only need a handful of ingredients to create a rich creamy custard. What's more, there was no need for traditional thickeners like eggs or custard.
Just these two things reassured me that a keto citrus posset was probably very possible.
Keto Citrus Custard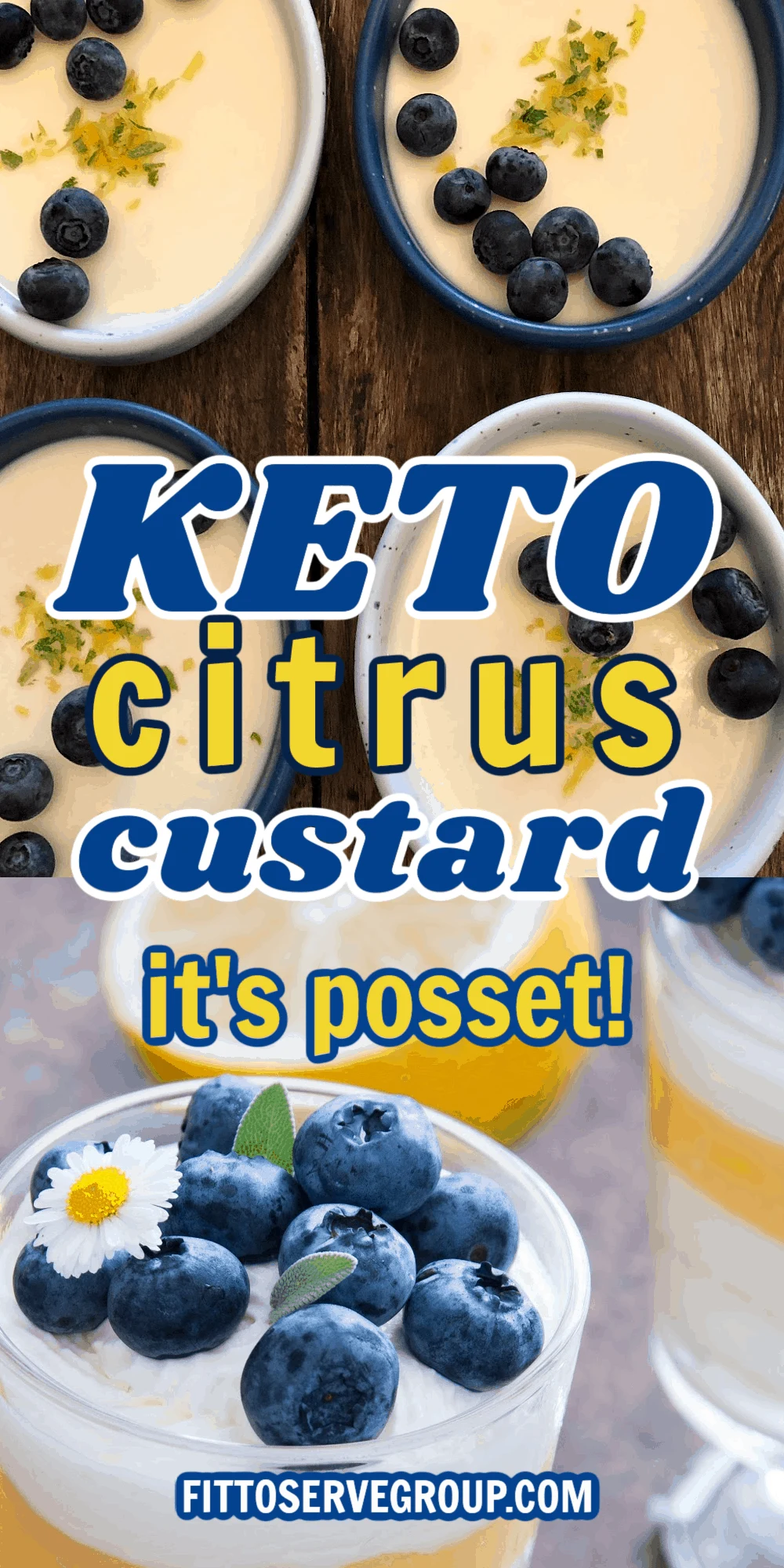 The whole thing sounded pretty amazing and I got over the strange name rather quickly once I started to research the recipe a little deeper.
But how did the posset not need any thickeners to make the custard? I mean it doesn't even use egg yolks! Well, it seems that it's just a little basic science at work.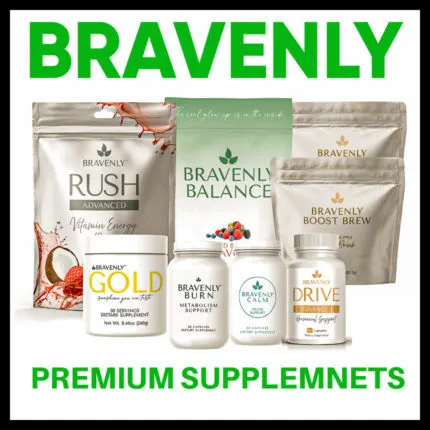 In my quest to see if I could truly convert a classic posset into a keto citrus posset I came across Cook's Illustrated article.
I love how they shared their process of making this classic favorite and explained beautifully the science behind its success.
Keto Lemon Custard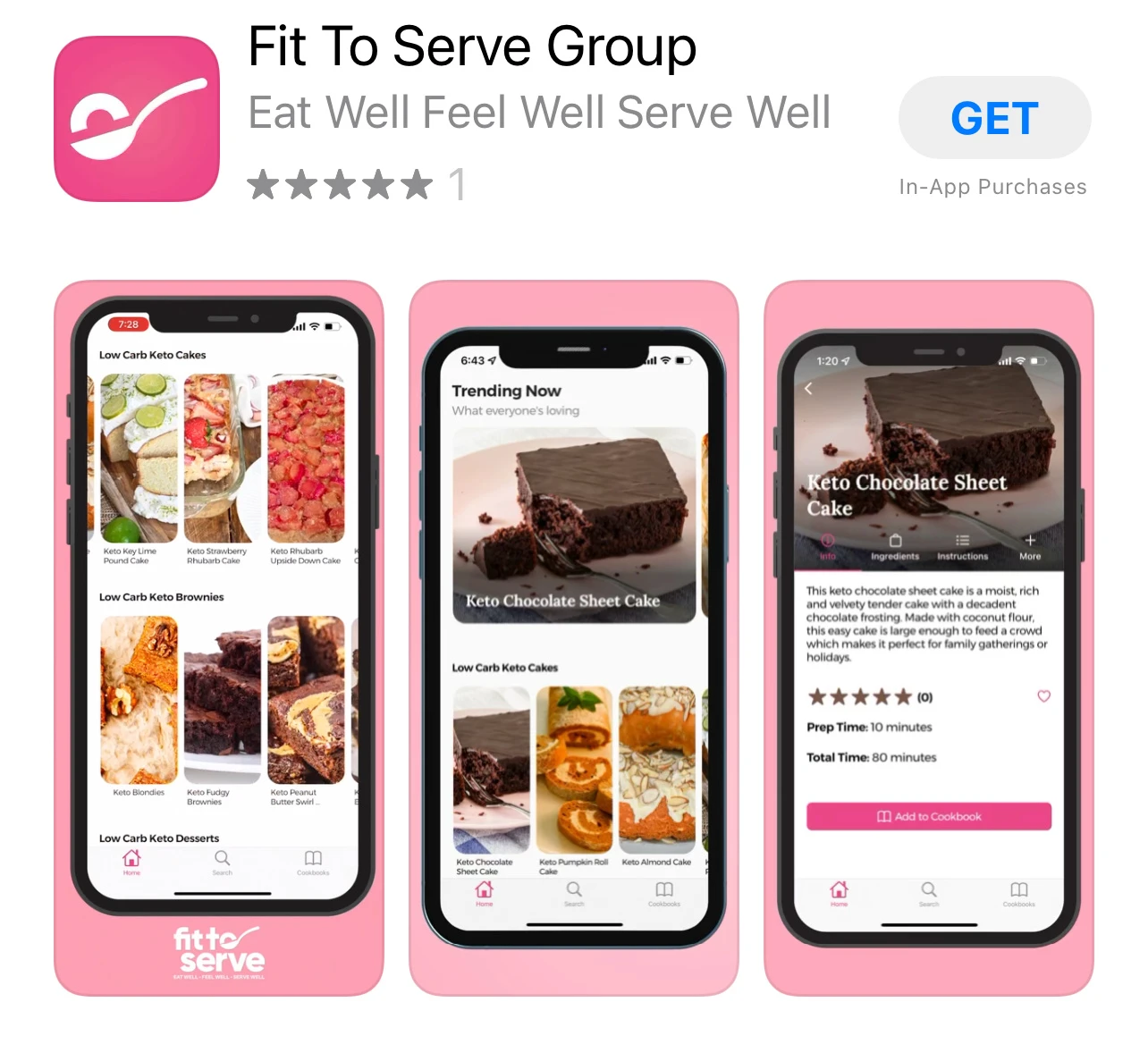 If you are a fan of lemon instant pudding, this is basically a keto lemon custard. Only it's significantly lower in carbs and uses no preservatives.
What's more, the fact that it does not use any eggs makes it a great option for individuals who are allergic to eggs and want a custard dessert.
Here is an excerpt from Cook's Illustrated The article does an amazing job explaining the science at work.
Cook's Illustrated: When acid is added to milk (or when milk turns sour over time), the change in pH causes the milk's casein proteins to lose the negative charge that ordinarily keeps them separate.

Instead, they bond together in clusters, and the milk becomes grainy, or curdled. When acid is added to cream—which is a more viscous liquid than milk, thanks to its smaller amount of water and greater amount of fat (at least 36 percent fat as opposed to whole milk's 3.25 percent)—the effect is different.

The fat in cream outweighs the casein proteins 10 to 1 (in milk they are about equal) and so interferes with the proteins' ability to form tight curds.

As a result, a smooth, creamy consistency develops instead of a grainy one. Heating the cream for posset also has an effect: It causes the whey proteins in the dairy to unwind and attach themselves to the casein molecules and so helps stabilize the gelled liquid.

Didn't I tell you that Cook's Illustrated did a marvelous job explaining the science behind this classic dessert?
Transforming Posset (Custard) Into A Keto Option
When I realized that keto citrus custard (posset) uses heavy whipping cream rather than milk for the custard, I instinctively felt that a keto option was not only possible but about to step into my life and make things just a little more magical.
The basis of this type of custard is very simple. Just heat the heavy whipping cream and sugar (in our case sugar-substitute) until it lightly boils and allows the sugar (sugar sub) to completely dissolve.
Once the mixture reduces you can add your citrus of choice and allow the mixture to congeal into a velvety smooth keto citrus custard masterpiece.
Most of the posset recipes I saw used lemon juice. You can basically use any form of citrus that is sour enough. So true to my nature I thought I would experiment by using a combination of three citrus flavors.
I knew in order to make a great keto citrus custard posset I would have to get the cream, citrus juice, and sugar substitute ratios perfect.
Allowing the cream and sugar substitute to reduce sufficiently before adding the citrus juice would also prove to be vital to the success of converting posset to be keto-friendly.
Love the flavor of citrus? Perhaps you would also enjoy my Keto Lemon Curd recipe and my Keto Lemon Cookies
Tag Us
All I can say is that my experimenting in the kitchen paid off. As a result of my willingness to keep converting classic recipes to fit into the life of those who adhere to a low-carb keto diet, a keto custard was birthed.
I sure hope you give this simple yet delicious recipe a try and share your thoughts with me.
How about you, had you ever heard of posset? If so, share with us your first memory of having had it and if you are excited to have a keto option.
Grab Our Books!
In case you don't know I have authored two books for you, Essential Keto Bread and Essential Keto Desserts both inspired by your requests over the years. It's my prayer these keto cookbooks will help make keto a delicious breeze for you.
Join Our Jesus And Keto Movement
Looking for an online support system to help you stay the course on keto? As a family, we came to the keto diet looking at it from a Christian perspective. As believers, we live our lives supported by God's grace.
So when the Holy Spirit led us to combine our Christian faith and the keto diet, we did so in hopes of finding lasting transformation. When we followed the Holy Spirit's prompting we got on the path to real transformation.
Knowing firsthand the benefits of this decision we have created a closed Christian group that is using the keto diet to transform their lives. We invite you to join our Private Facebook Group and see if it's not the key you have been missing.
Be sure to request our FREE Jesus and Keto E-Book (First 7 Days) We hope it blesses you.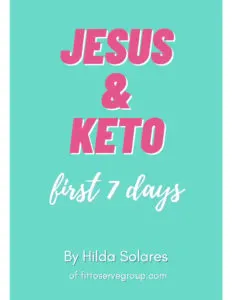 Fittoservegroup Keto App
Looking for a fast way to access our keto recipes? We got you covered. There's an app for that. Yup, there's a Fit To Serve Group App and it's going to make your keto diet a delicious breeze!
Access hundreds of recipes that are all sugar-free, gluten-free, and keto-friendly.
Enjoy early access to recipes before they go live on the website. Plus, bonus recipes that are exclusive to the app. Make your own personal cookbooks that you can use to organize your favorite recipes.
Search recipes by title, ingredients, keywords, and categories, and of course every recipe shows complete nutritional facts. Get the Fit to Serve Group App for easy-to-follow keto recipes made with easy-to-source ingredients.
The app is loaded with hundreds of yummy recipes for breakfast, lunch, dinner, snacks, and even desserts!
Learn more by visiting our Fit To Serve Group App Page.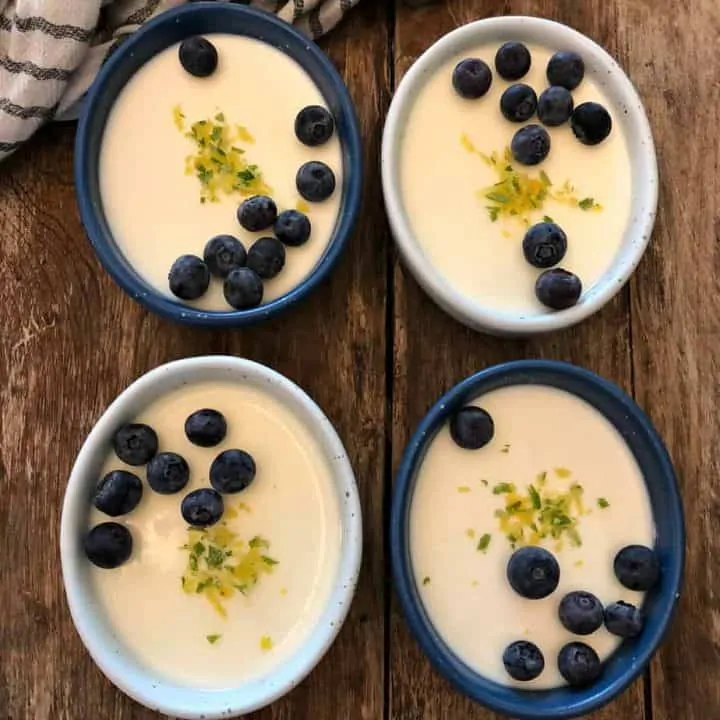 Keto Citrus Custard
Total Time:
6 hours
10 minutes
A Keto citrus custard- It's a posset recipe. This recipr is the a great low carb keto-friendly option for the classic British custard recipe called posset.
Ingredients
Keto Citrus Custard
2 ½ cups of heavy whipping cream
1/2 cup of sugar substitute (I used Swerve)
4 tablespoons of lemon juice
2 tablespoons of lime juice
½ teaspoon of orange extract
Dash of sea salt
Topping
1 teaspoon of grated lemon rind
1 teaspoon of grated lime rind
1/2 cup of fresh blueberries
Instructions
Boil the heavy cream and sugar substitute for 6 minutes. Stirring to make sure the mixture does not boil over.
Take the cream mixture off the stove and add the citrus juice, orange extract, and sea salt and mix well.
Pour the keto posset into four 1/2 cup ramekins.
Chill for at least 6 hours or overnight to allow mixture to fully congeal.
Optional
Top with lemon and lime rind and fresh blueberries.
Nutrition Information:
Yield:

4
Serving Size:

1/2 cup
Amount Per Serving:
Calories:

264
Total Fat:

27.9g
Saturated Fat:

17.5g
Cholesterol:

103mg
Sodium:

33mg
Carbohydrates:

2.6g
Fiber:

.1g
Sugar:

.6g
Protein:

1.7g