These keto lemon cookies are a lemon lover's dream. They have the perfect flavor combination of tart, tangy and sweet yet still manage to be keto-friendly.
It's a light, soft, thick, moist low carb lemon cookie recipe that is bursting with flavor.
I don't know about you, but I am a fan of any recipe that calls for lemon. I just can't seem to get enough of the bright flavor lemon imparts to desserts. It's simply perfection!
The moment the weather starts to show signs of spring, I want all things citrus!
So when I created these lemon keto cookies I made sure they had a combination of lemon juice, lemon zest, and extract. Why? because I wanted to impart as much lemon flavor into these easy cookies.
I chose to make these keto lemon cookies with coconut flour and cream cheese for the perfect tangy, cakey cookie. If you love all things lemon as I do, these low carb lemon cookies are sure to put a big smile on your face.
If that's not all I added a keto lemon glaze that makes these easy lemon keto cookies extra special. The lemon juice in the icing is what gives these cookies its tart and tangy taste.
In case you don't know, I have a complete list of Keto Cookies that any cookie lover doing keto would enjoy exploring. If you're a fan of cream cheese, here are some other Keto Cream Cheese Recipes you must also check out.
Keto Lemon Cookies
Lemon Keto Cookies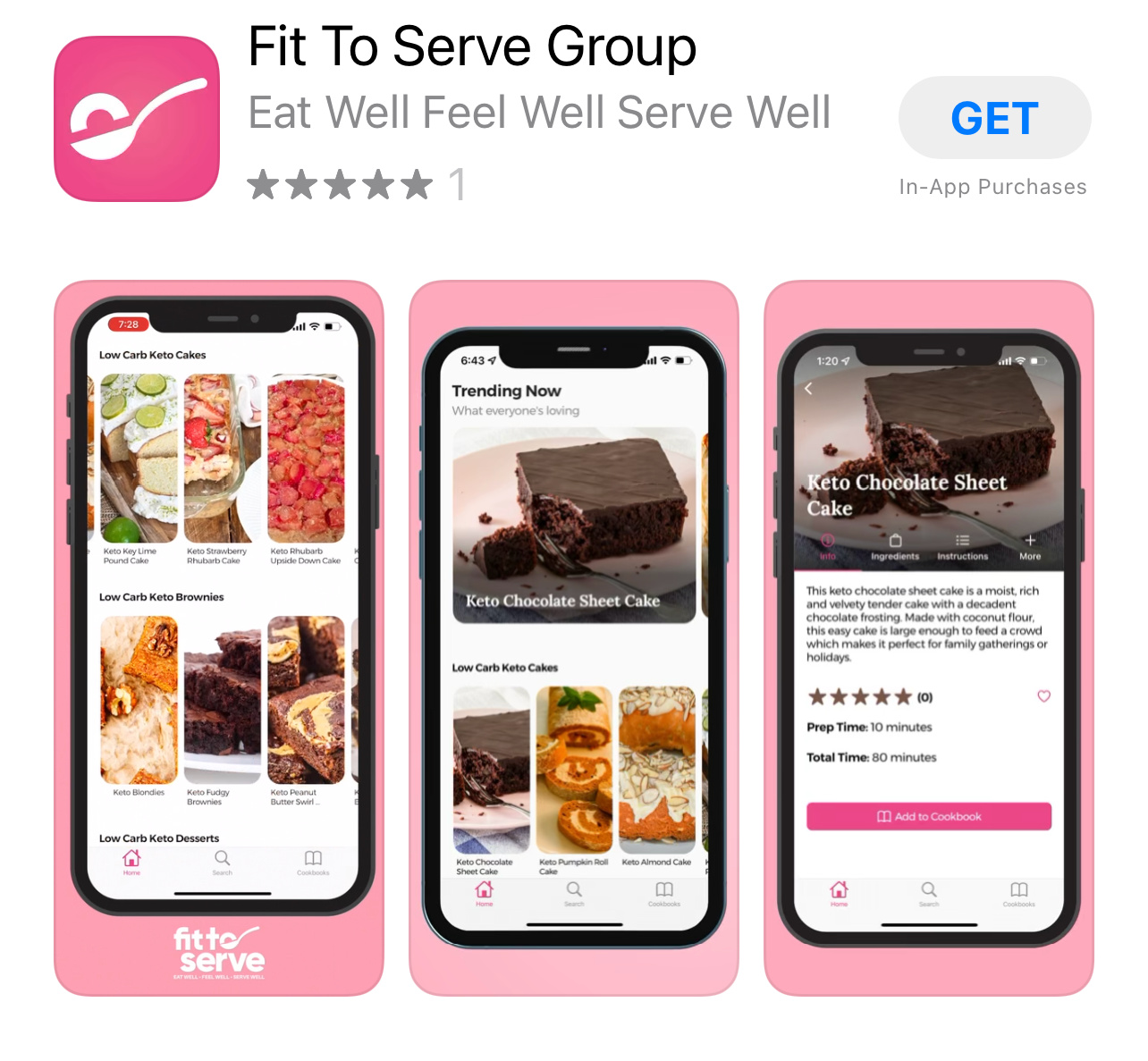 Have you ever wondered how I come up with some of my keto recipes? Take for instance these coconut flour lemon cookies that started like most of my recipes with me rummaging through my baking cupboard while saying a prayer.
I don't mean like a casual prayer. This girl truly invites Jesus into her baking process.
If that sounds strange to you, you have lots to learn about me. Because this is exactly how I created these keto lemon cookies with coconut flour.
Can I be truly transparent with you? I think my baking pantry may shock some of you because of its simplicity and lack of ingredients.
Coconut Flour Lemon Cookies
I am pretty certain that most food bloggers trying to come up with a recipe like my keto lemon cream cheese cookies probably have an array of ingredients to work with. But that's not usually the case for this girl. Does this mean I sometimes secretly envy some of them?
Well, I admit I have been guilty of this. However, the way my mind works is that keeping my low carb baking cupboards only stocked with some basic staples forces me to be creative.
Have you ever heard the saying "necessity is the mother of invention"? Yeah, I live by those words.
Here's the thing, I think my low carb keto baking cupboard probably looks a lot like yours. It too is probably not always fully stocked, and it's not full of rare ingredients. Am I correct in assuming this? It's one of the reasons why my keto recipes, are kept simple.
Keto Lemon Cookies With Coconut Flour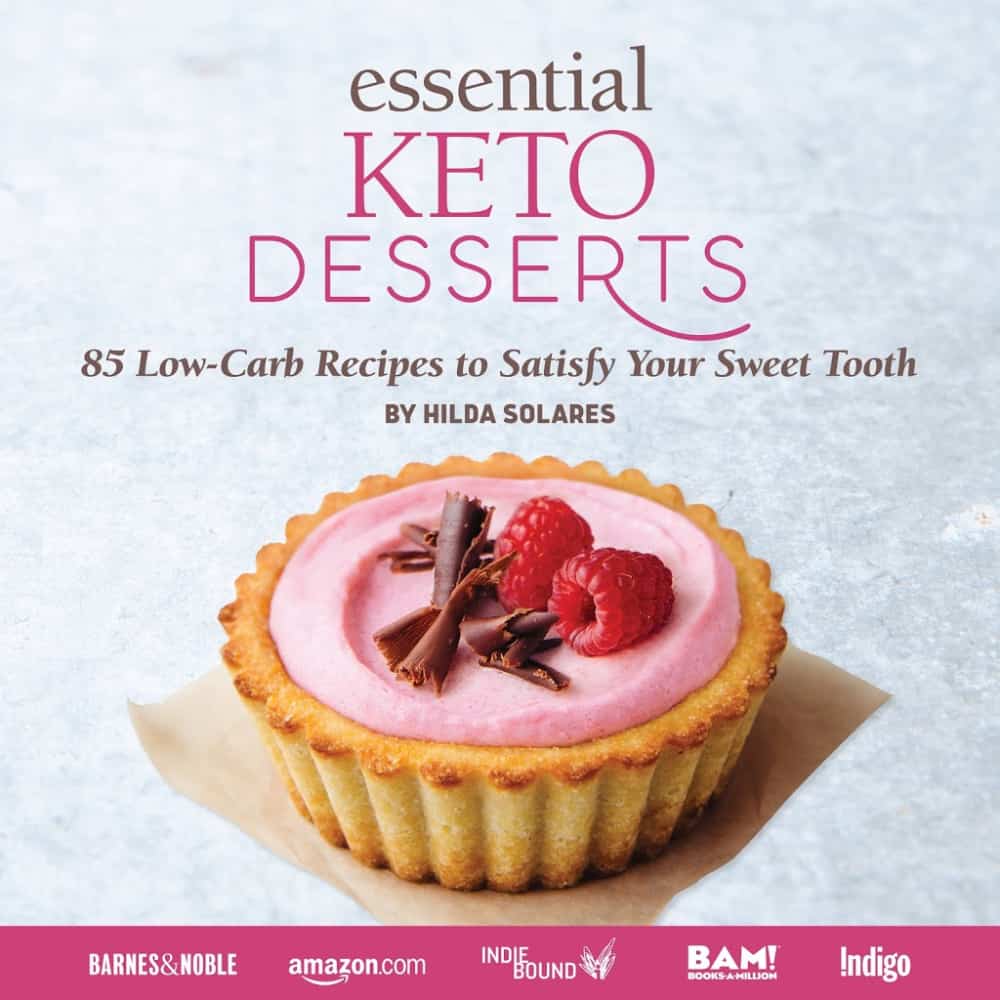 I say all this to say that, when I came up with the recipe for these coconut flour lemon cookies, I had just run out of almond flour, and Randy was wanting a little keto-friendly treat after dinner.
So being the great wife that I am 😉 I rolled up my sleeves and created this little number using coconut flour.
I love that today I can share a low-carb nut-free option with you that allows my friends who are allergic to nuts to enjoy them too. What makes these healthy lemon cookies next level is the tangy lemon glaze.
Disclosure: Some of the links below are affiliate links, meaning at no additional cost to you, I will earn a commission if you click through and make a purchase.
How To Make Keto Lemon Cookies
The Sweetener
When it comes to making these sugar-free lemon cookies I have several sweetener options. I really like Lakanto Monk Fruit because the texture mimics regular sugar really well. And as far as any aftertaste, there is barely any.
Honestly, it's the one sweetener that never gives me an issue. I'm also partial to Swerve an erythritol blend. Although it does have a cooling aftertaste when used in a larger quantity.
Personally, it's not an issue for our family and it's why I am a fan. You could also use the stevia and erythritol-based brand Pyure for most of my baked goods.
Lastly, if you can't easily find a more natural sugar substitute you can also use Splenda with great success.
I know not everyone would agree with me here and I respect that but in my book, it's still better than regular sugar. However, when it comes to keto the keto lemon glaze you will have to use a confectioner's sugar substitute. Both Lakanto and Swerve have great ones.
The Alternative Flour
I used coconut flour when I developed this recipe and have not tried making an almond flour version. But if I do it would not be an even swap since coconut and almond flour do not behave the same. If you're wondering if these cookies taste like coconut they don't.
The lemon flavor is pronounced enough so that it neutralizes it. So even if you are not a fan of coconut flour you might want to give this keto lemon cookie recipe a try.
After seeing how much my readers enjoyed this lemon keto cookie, I created some Keto Cranberry Orange Cookies. So if you love this low carb lemon cookie, you'll also love my cranberry orange ones. AND my Keto Cream Cheese Cookies.
PLUS check out my Keto Cream Cheese Chocolate cookies for a rich chocolate version.
Tag Us
I sure hope you will give this recipe for lemon coconut flour cookies a try. Be sure you also try our keto lime cookies and keto orange cookies if you're a fan of citrus-flavored cookies.
Once you do, make sure you remember to tag us on Instagram and Facebook. It's what keeps this girl encouraged to keep sharing and perfecting her recipes.
In case you don't know I have authored two books for you, Essential Keto Bread and Essential Keto Desserts both inspired by your requests over the years. It's my prayer these keto cookbooks will help make keto a delicious breeze for you.
Favorite Keto Meal Planner
If you've been looking for an easy way to meal plan, consider checking out my review on Real Plans.
By using a keto meal planner you will free up your time by streamlining the process. I hope you agree with me that the last thing anyone needs, is to spend hours attempting to put a meal plan together.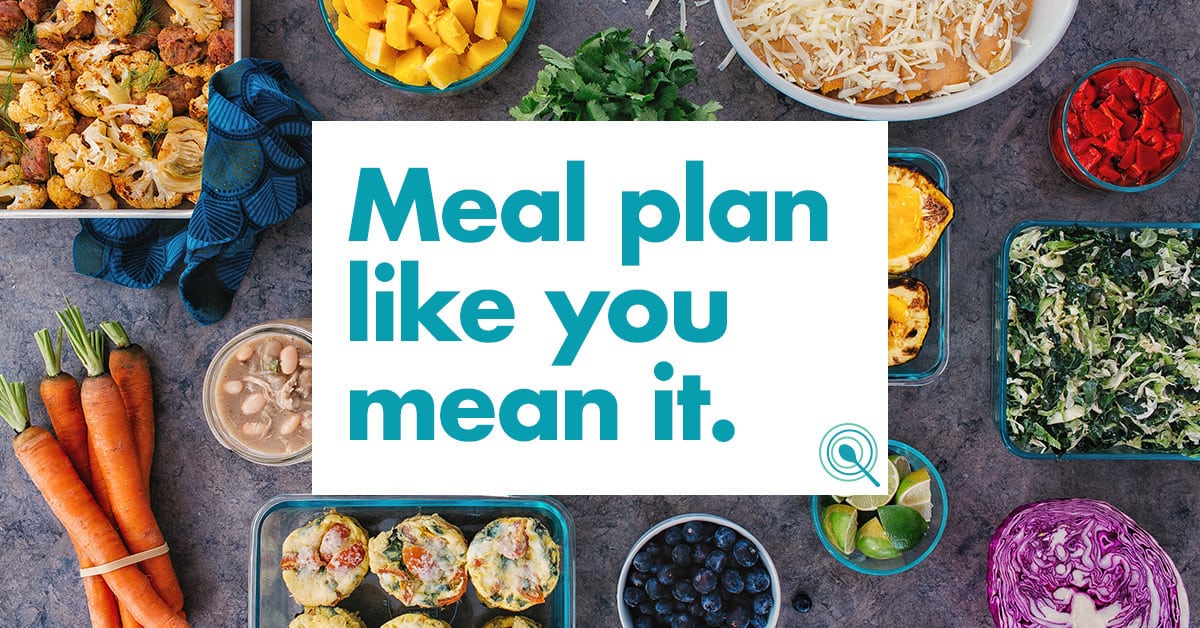 Real Plans will finally put an end to frustrating hours of trying to create healthy meals. After all, we all know how challenging it can be to meet the demands of our full lives.
I love how Real Plans understands that the average busy person has no clue how to meal plan successfully, let alone consistently. Plus you can even use our Keto Recipes to form to create your weekly meal plans.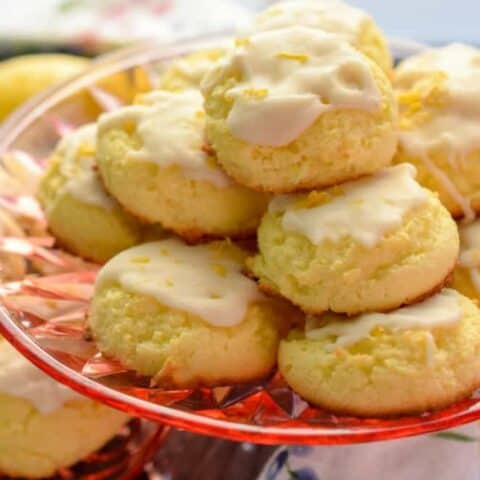 Keto Lemon Cookies
These keto lemon cookies are zesty, tangy, keto lemon cookies. If you are a fan of all things lemon these low carb lemon cookies are sure to please This recipe is made with coconut flour and features a tangy lemon icing.
Ingredients
Keto Lemon Cookies
1 ½ teaspoons of baking powder
¼ teaspoon salt
1/2 cup of softened butter
4 ounces of softened cream cheese
1 tablespoon of grated lemon peel
4 eggs , room temperature
1 tablespoon of heavy whipping cream
Keto Lemon Glaze:
2 tablespoons of lemon juice
1 tablespoon of heavy whipping cream
Instructions
Keto Lemon Cookies
Pre-heat oven to 350 degrees.
In a medium-sized bowl mix together the coconut flour, baking powder, salt and set aside.
In another bowl using an electric beater, mix together the softened butter, cream cheese, sugar substitute, lemon peel, and extract, until fully combined.
Then add the 4 eggs one at a time beat well after each addition.
Add the whipping cream and combine until fully incorporated.
Then add the dry ingredients to the wet mixture, mix well until batter is combined.
Chill the dough for ½ hour in the refrigerator before baking.
Using a tablespoon or small cookie scoop measure out the cookie dough and roll the cookie dough to form balls.
Lightly flatten the cookie dough balls onto a lightly greased cookie sheet.
Bake for 15 minutes or until lightly brown around the edges.
Allow cookies to cool for 30 minutes before icing with the keto lemon glaze.
Keto Lemon Glaze
In a small bowl, combine the confectioner's sugar substitute, lemon juice, and lemon extract.
Then add 1 to 2 tablespoons of heavy whipping cream to thin the glaze. Start with 1 tablespoon of cream and more if needed.
Drizzle the top of the fully cooled lemon cookies and allow the glaze to set before eating.
Notes
Store your Keto Lemon Cookies in the refrigerator for up to 5 days. You can freeze your cookies unglazed for up to 3 weeks. Due to the fact that these cookies do not have preservatives I recommend the be kept in the fridge.
Nutrition Information:
Yield:

24
Serving Size:

1
Amount Per Serving:
Calories:

69
Total Fat:

6.5g
Saturated Fat:

3.9g
Cholesterol:

43mg
Sodium:

53mg
Carbohydrates:

1.9g
Net Carbohydrates:

1.7g
Fiber:

0.2g
Sugar:

0.5g
Protein:

1.5g