MCT Oil Powder, What's All The Buzz About?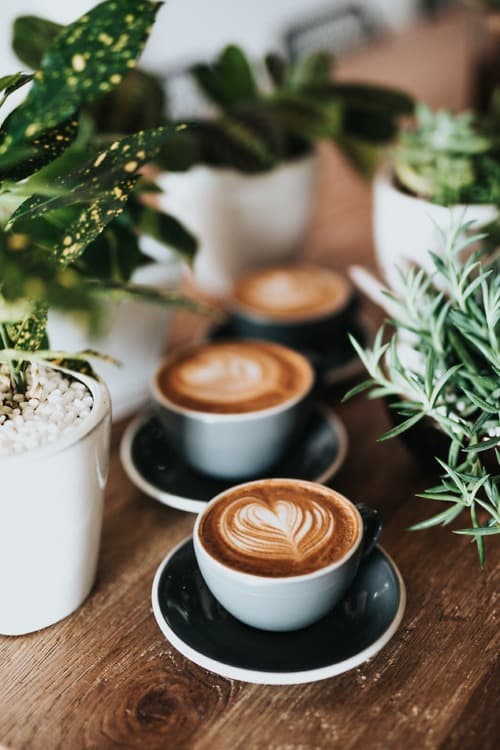 Wake this girl up with coffee! Let's face it millions of people around the world make coffee part of their morning ritual. There is no doubt that a shot of caffeine can help us be more alert.
What if I told you that there is a way to improve on coffee, by simply adding powder MCT Oil to your morning cup of coffee? Adding MCT Oil into your coffee can help raise your ketone levels naturally.
Are you aware of the benefits of MCT oil?
Not familiar with Perfect Keto MCT Oil? Perhaps you're more aware of the term Bulletproof Coffee, or maybe fat coffee? If you are not aware of this concoction, let me explain. Bulletproof®  was first created by Silicon Valley investor and life hacker, Dave Asprey.
His recipe requires organic beans free from mycotoxins, grass-fed butter and MCT oil in the form of coconut oil.Basically, it's a way to include more healthy fats into your diet.
Adding MCT oil (medium -chain fatty acids) raises your ketone levels naturally. Which in turn gives you more energy and keeps you satiated for hours.
Why I Changed The Way I Use MCT Oil
Routinely, I used to add pure MCT oil straight into my coffee, even though I wasn't a great fan of having a pool of oil floating at the top of my cup. Let's face it, it's not the most appealing way to drink coffee.
However, I was willing to make it work because of the many proven benefits. I now use from Perfect KETO's MCT Oil Powder when I want a fat coffee to help raise my ketones. Not only does it have MCTs it has other high level ingredients that further enhance my health.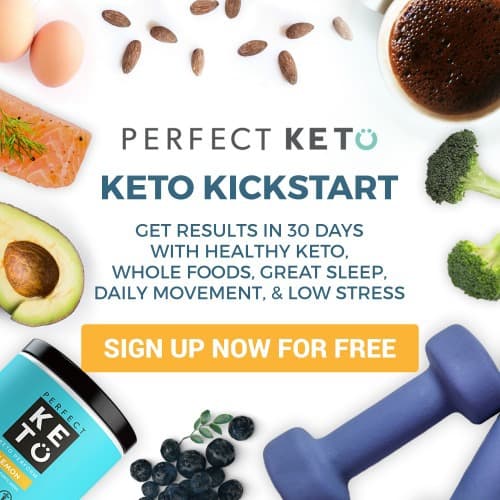 Perfect Keto MCT Oil Powder contains pure MCTs to support mental clarity and metabolic function.
I love that it's the only MCT oil that uses acacia fiber and has ZERO fake ingredients.
What Is Acacia Fiber?
Acacia fiber is a probiotic that promotes gut and cellular health. And it doesn't spike your blood sugar like fillers found in other MCT powders do.
MCT's Is The Energy Your Body Prefers
MCTs (medium-chain triglycerides) are your body's preferred source of energy. What's great about MCTs, is that they are quickly metabolized into ketones, providing energy to your body.
Research has proven that MCTs are a clean, fast-acting energy source for the body and brain, and supports:
Sustained energy levels, without crashes
Cognition and mental clarity
Proper metabolic function
Proper cellular function.
Perfect KETO MCT was created to assist the body in converting fat into energy quickly and easily. By making it easy to be part of your daily routine, you will gain the mental and physical boost needed to help make keto a lifestyle and not just a diet.
It is a delicious and easy way to boost fat loss, reduce your appetite, lift brain fog and increase your energy. 
Enjoy MCT Oils's Benefits
To get all the benefits simply adding the MCT OIL powder to your coffee or tea, 
Unfortunately, with traditional MCT oil you need to make ensure it blends well into your beverage. You also have the added step of using a blender to help emulsify the oil.
With so many steps to drink a fat fueled coffee, I didn't make it part of my every day routine and I was therefore missing out.
In conclusion, If you're wanting to try a fat coffee that is packed with benefits, easy to make and super delicious, I encourage you to give a try.
How To Use Perfect KETO MCT Oil Powder
Add one scoop into 8 or more ounces of your favorite hot or cold beverage. It could even be plain water.
Stir and enjoy!
Fat Coffee/Tea
Ingredients:
1 cup of hot freshly brewed coffee or tea
1 serving of Perfect Keto MCT Oil Powder
Directions: 
Add one serving to your favorite hot drink. Stir and enjoy!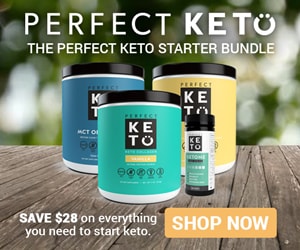 If you have been struggling to get into ketosis, hit a plateau that doesn't seem to budge, consider using Perfect KETO'S Exogenous Ketones .
By doing so you will naturally elevate your ketones and this means you will see a major reduction in appetite, carb cravings, and sustained energy.
Drinking ketones has tremendous health benefits, as ketones (BHB – Betahydroxybuterate) are anti-inflammatory and provide neuroprotection, brain fuel, and great appetite suppression.
Enter into intermittent fasting easily and accelerate fat loss
Benefits of Drinking Perfect KETO's Exogenous Ketones
Fat Loss
Sustained Energy
Increased Focus
Strong Appetite Suppression
Better Mood
Better Sleep
Muscle Preservation
Anti-aging, Clearer skin
Intermittent Fast Easily
The use of exogenous ketones can help make the keto lifestyle a viable sustainable option. 
Looking for ketosis to be explained in detail? Use this Ketosis Guide to help answer all of your questions. Learn more about the Ketogenic Diet with this Start Up Guide.
SaveSave
SaveSave
SaveSave
SaveSave
SaveSave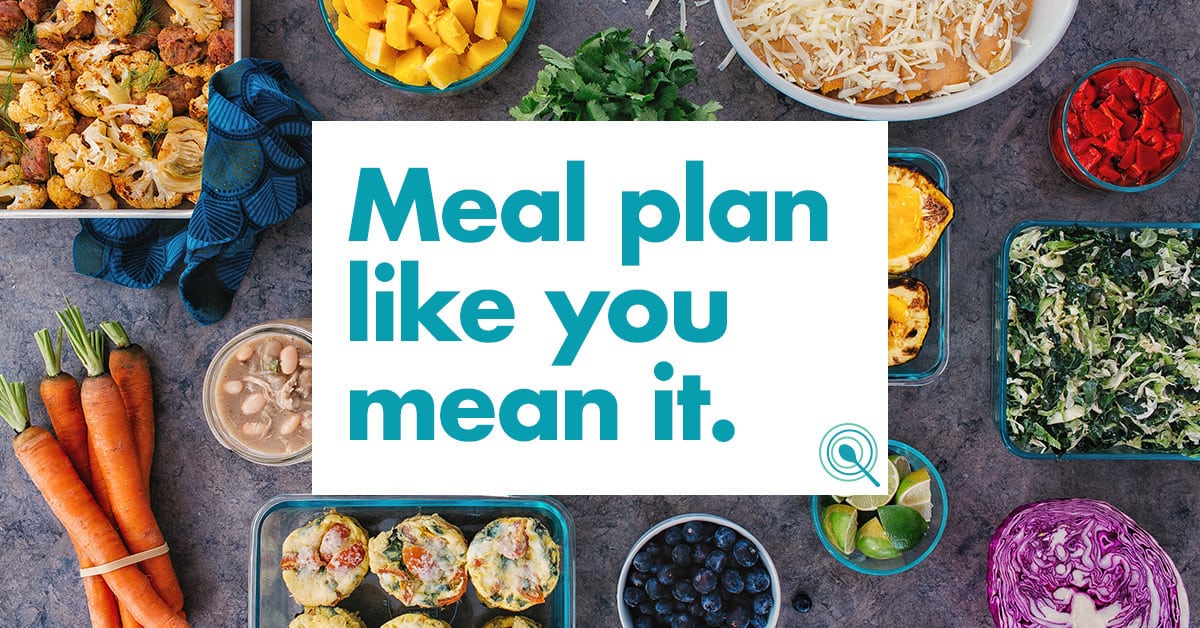 SaveSave
SaveSave
SaveSave