How Low-Carb Dieting Helped Me Get Over My Plateau and Lose 100 Lbs!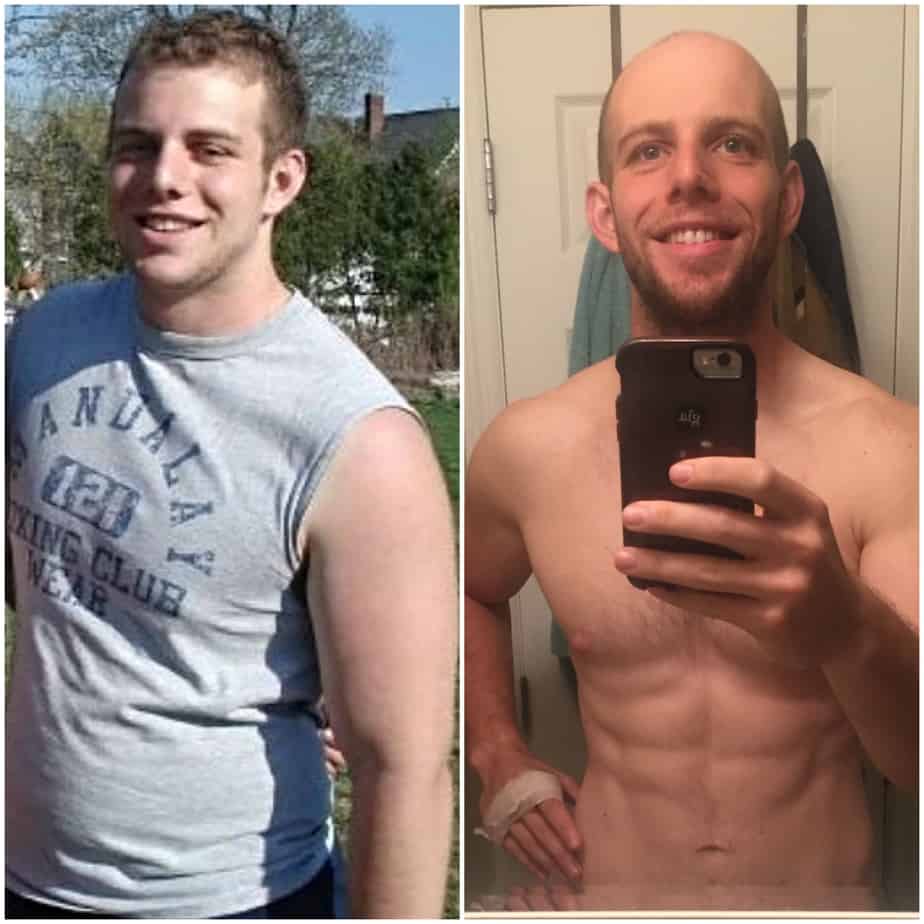 This is not only my mission, but my PASSION.
Why? Because nearly 70% of the United States struggles with its weight. Over two-thirds of these folks are considered obese.
To make matters worse, public incidences of Type-2 Diabetes, heart disease, various forms of cancer and even degenerative neurological conditions like Alzheimer's have all gone up exponentially in the past 60 years due to the deterioration of the public health and fitness.

The answer(s) to your health and weight loss issues are so simple, and yet the government, the medical community and the major food industry makes it incredibly difficult for you to figure out for yourself.
If you hear it from them, nutrition is all about calorie counting and portion control. It's about lowering dietary fat and raising your carb intake. Fitness is about moving more, and getting 60 minutes (or more!) of physical activity in per day.
Must Be Sustainable
Now, I don't know about you, but is any of this advice ACTUALLY healthy or sustainable? We're going to break this down, and I'm going to do so by revealing some of my personal struggles on my weight loss journey.
At the ripe old age of 19, I had just begun my first semester of my sophomore year of college. I was 6'0, 215 lbs, and while I was technically about 30 lbs overweight, I had quite a bit of muscle on me.
Unfortunately, my poor dietary habits finally caught up to me, my teenage metabolism left me, and I gained 70 lbs in just the first three months of my sophomore year.
That's 7-0!
When I went home for Thanksgiving break, my family members and home friends all asked, 'What the heck happened to you since summer?!' I weighed in at 285 lbs, had gone up not one, not two, but SIX pant sizes, and was suddenly getting all this crap from my 'support system.' My buddies at school would make fun of me about my weight and my dating life quickly evaporated into thin air.
For the first time in my academic career, my grades dropped from the usual A's and B's to B's and C's, and my self-confidence went down the drain. For the first time since my childhood, where I also struggled with my weight due to (speak of the devil!) poor diet and inactivity. All of these occurrences made me want to change, and I began doing what I thought would work: To eat less, and exercise more.
Initially, these methods worked! Over the summer heading into my junior year, I lost 35 lbs, and was confident that by my second semester, I'd be back to where I was. Unfortunately, this began a nearly THREE year period where my weight loss stagnated, and I was stuck between 235-245 lbs.
After I graduated (about a year-and-a-half into this process), my days consisted of 5 AM wake-ups, a four hour commute to and from work, a two hour gym session until about 8:00 at night, and then a quick dinner, shower and attempts to sleep. Unfortunately, due to the physical activity, my body was wired!
To make matters worse, due to the lack of satiating foods (AKA dietary fats) and my calorie restriction, I would often go to bed hungry, really pushing my discipline to not go down to the kitchen and demolish everything in the refrigerator.
My Diet Turnaround
After all that time, I nearly gave up, and almost accepted the notion that perhaps this is where I'm going to be forever. With the Dad-Bod craze starting to become a thing, I thought this is just what was in the cards for me going forward…
It was around this time that I was turned onto CrossFit, and more specifically, the Paleo diet. While I'm not a huge fan of CrossFit the fitness methodology anymore, I think the principles of Paleo are great, in that it preaches eating real, whole foods, over artificial, processed ones.
By simply making these foods the crux of what I ate, my weight loss finally began to start up again, and I got back down to the 215 lbs I wanted within six months.
Of course, being the perfectionist I am, that wasn't good enough! I wanted to be shredded – Single digit body fat, and to finally not have any trepidation taking my shirt off on the beach.
Low Carb High-Fat Diet Key
It was around this time that I got turned onto Dr. Stephen Phinney's work on high-fat, low-carb dieting. I was amazed that many ultra-endurance athletes were switching from traditional carb-loading before races, to utilizing their fat stores as their primary energy source during races by eating a high-fat, ketogenic diet in the months leading up to it. Their performances were IMPROVING, and so did their overall health!
I began to follow this type of dieting, and after also cutting out some foods I found out I was allergic to (Bye bye, dairy!) I quickly lost another 30 lbs inside of three months without even trying. This wasn't a bad thing, as I was tighter, more vascular than I'd ever been, and for the first time in my life, I HAD ABS!
Of course, because high-fat diets were considered dangerous to heart health, the small skeptic left inside of me went to get my bloods checked, and upon receiving the results, EVERYTHING was down!
My blood pressure, which was borderline high prior to implementing this new method of nutrition, was now down to a 'normal' level! Everything looked good.
I not only look better, but I FEEL better since beginning this method of eating! I have more sustained energy throughout the day, the chronic inflammation in my knees and my back went away inside of a couple of weeks, and my moods were much more elevated!
My cognition as a whole improved – Instead of worrying about any problems that would arise like I used to, I'd be able to break the problem down, and create a(n) (often) successful strategy to overcome it.
High-fat, low-carb dieting is the ultimate dietary crux of what helped me lose 100 lbs! It's the final phase of nutrition I teach my clients after they've focused on cutting out processed, sugary garbage, and it's helped so many people the world over get both their bloods and their health in order.
Through these methods, I've helped Type-2 Diabetics REVERSE their condition, helped others to lower cholesterol and blood levels… You name it! From college students to busy parents to successful executives, and even United States Marines, it's worked for various people of different genders, ages, races, etc.
If you're on the fence about trying high-fat, low-carb dieting out, then you DEFINITELY have to take the plunge! Trust me – Once you start seeing the results in how you look and how you feel, you'll never go back. 🙂
I Finally Figured Out What Works Long-term
After five years of plateaus, research and trial-and-error, I figured out what worked for me. The amazing thing is that it's worked for many of my clients the world over, ranging from college students to busy moms to top-level executives, and even Marines!
GUEST POST:
Today I've invited Peter Weibtraub a Permanent Weight Loss Specialist, to share his transformation story with our readers his post How Low-Carb Dieting Helped Me Get Over My Plateau and Lose 100 Lbs! Will give you some practical tips.
Hey – I'm Pete! I'm a Permanent Weight Loss Specialist, whose mission is to help as many people as I can to lose their unwanted weight, FOR GOOD, by making healthy, sustainable lifestyle changes.
If you're interested in a program that's designed around YOU, your challenges and your needs, then I'm here for you.
Find Weight Loss  Pete here:
Website   Facebook    Twitter  Instagram  YouTube
My Favorite Keto Hack!
The holidays can be loaded with all sorts of food temptation. Which is why using a tool to help you stay on course can be very beneficial.
Perhaps, you've struggled to get into ketosis consistently on your low carb keto diet, or you've hit a plateau that doesn't seem to budge, consider using Perfect KETO's exogenous ketones.
Use this link and get a 15% off discount when you place your order for any of Perfect Keto's products.The discount will be added automatically at checkout.
By using exogenous ketones you will naturally elevate your ketones allowing you to enter into ketosis more quickly.
Being in deeper level of ketosis will help reduce your appetite, carb cravings, and give you lasting energy.  It's been our experience that the use of exogenous ketones helps make the low carb keto lifestyle a viable sustainable option.
Honestly, it's like having willpower in a cup.  Learn more about the science behind both exogenous and endogenous ketones and have your questions answered from a doctor's perspective.
Make sure you also pick up your free and complete guide to understanding ketosis. Then begin the ketosis diet easily with this Start Up Guide to the Ketosis Diet.
Wondering which foods you should avoid when doing Keto? This Keto Food Guidewill assist you in doing the Keto Diet correctly.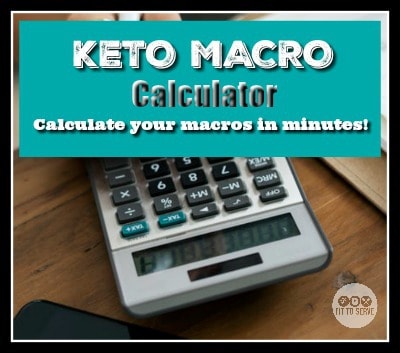 Don't start the Keto Diet until you calculate your Keto Macros easily  Using this calculatorwill customize the diet according to your goals and help you do the Keto Diet properly. 
Ketone Testing
If you are wanting to do a keto diet effectively, don't forget to test your ketone levels.
Although ketone strips work well initially, the Gold standard is the blood ketone test.This test is taken just like the glucose test that diabetics use to track their sugar levels.
After 10 seconds the ketone meterwill give you an accurate reading.
Testing is not necessary in order to do a ketogenic diet, but it can serve as a powerful tool to track your ketone levels and help you see your ketosis progress. 
Please feel free to reach out to us to assist you in any way.  our desire to see you succeed.
SaveSave
SaveSave
SaveSave
SaveSave
SaveSave
SaveSave